Dowdy Ficklen Stadium Pirate Club Chairback
Features & Amenities
The Pirate Club Chairback sections will be found on the northeast and southwest sides of Dowdy Ficklen Stadium. All seats are on the lower level of the stadium.
Sections included in the club are 16-18 behind the visitor's bench and 4B-8A on the home side.
Besides the Club Level, these are the only sections in the stadium that have chairback seating.
Midfield Views

Sections 5-7 and 16-18 have the best 50-yard line views and we recommend those sections if you are looking to get seats in the Pirate Club Chairback sections.
Note: These seats are highlighted on the map
Interactive Seating Chart
Pirate Club Chairback Seating Chart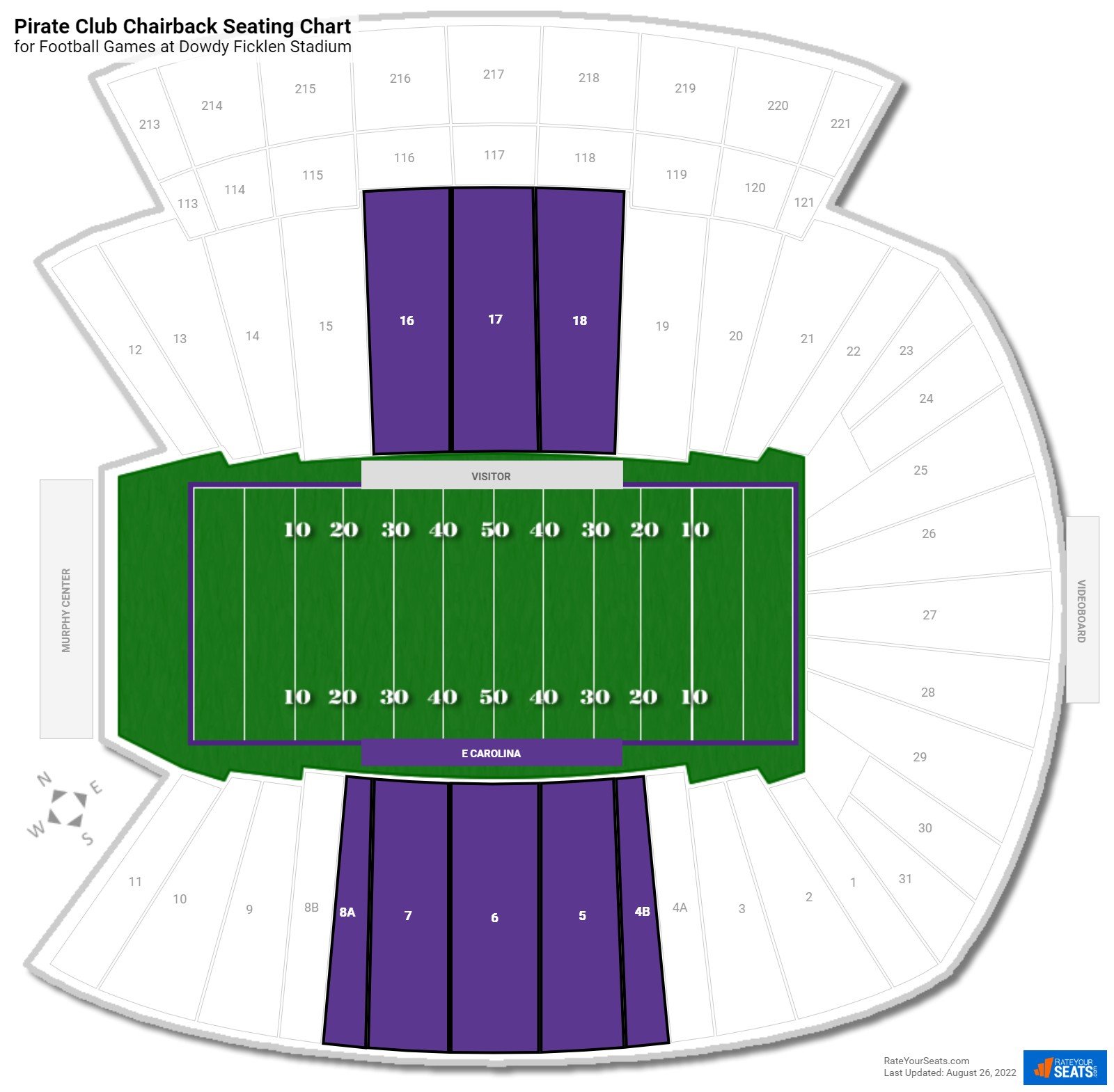 Pirate Club Chairback Reviews
Ratings & Reviews From Similar Seats

"UCF Knights at East Carolina Pirates - Oct 22, 2022"

(Section 18) -
More Seating at Dowdy Ficklen Stadium