Symetra Club at Climate Pledge Arena
Features & Amenities
Sections 01, 02 and 26 are considered Symetra Club Seats for Kraken hockey games.
Guests will enjoy one of the best views at Climate Pledge Arena from directly behind the player benches (the WaFd Club Seats are on the opposite side).
Each section has up to 25 rows of seats that are lettered (e.g.: Row A). At the top of these sections is the entrance to the namesake Symetra Club. This space features multiple bars, concession areas and social tables and ledges. Expect this area to be crowded before the game and between periods.
Amenities available for Kraken home games. For other events, some amenities may not be available or offered.
Please note: Due to health and safety protocols in 2023, food availability, club access, wait service and other amenities are subject to change without notice.
Note: These seats are highlighted on the map
Interactive Seating Chart
Symetra Club Seating Chart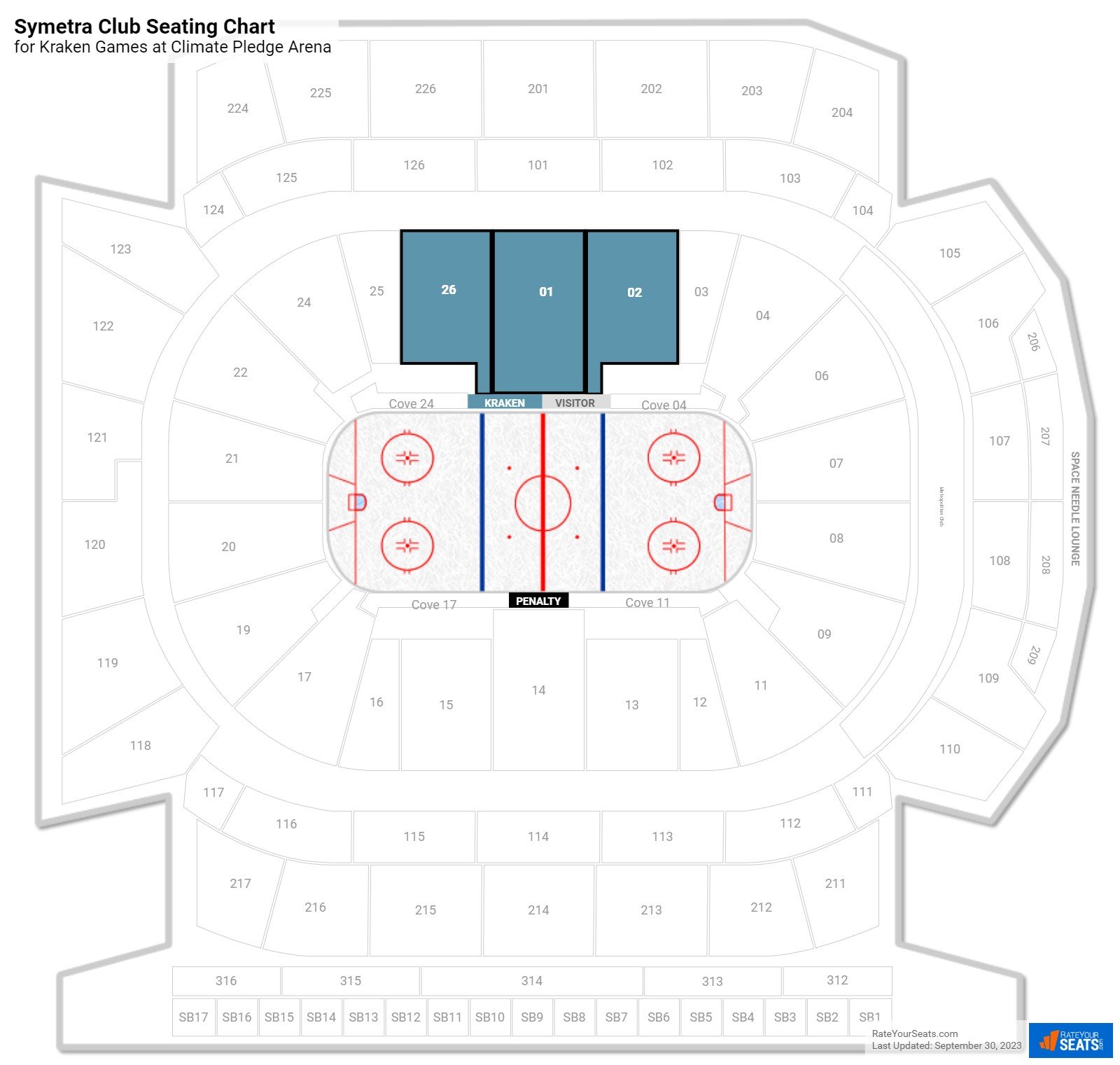 Symetra Club Reviews
Ratings & Reviews From Similar Seats

"Seats are up against a post"

(Club 26) - -

Worst seats ever. Bar seats 5 and 6 are next to a post with a metal cover around it. There's NO room to sit or move around comfortably. We tried to move the chairs and stand but were quickly told by staff they must remain in place. Staff agreed the seats are awful and ended up moving us to fabulou...

"Great view of the court"

(Club 02) - -

Club access seats, extra padding, surrounded by many season ticket holders

"Overall very good seats!"

(Club 26) - -

These seats were awesome for a hockey game. They provided great views of the entire game without any obstructions. These also come with club access which includes private concessions and restrooms so you don't have to deal with long lines during intermissions.
More Seating at Climate Pledge Arena