Boxes at Clarence T.C. Ching Athletics Complex
Features & Amenities
The best seats at Ching Stadium are the Box Seats located along the South sideline. These are 15 boxes with boxes 7 and 8 located directly at midfield.
Boxes are situated above the 100-level bleachers and start about 20 rows from the field. Their sideline location and elevation combine for some of the best views in the stadium.
In addition to great sitelines, guests will enjoy the game from one of the only protected areas at Ching Stadium. These seats will not have to deal with the sun or the rain.
Note: These seats are highlighted on the map
Interactive Seating Chart
Boxes Seating Chart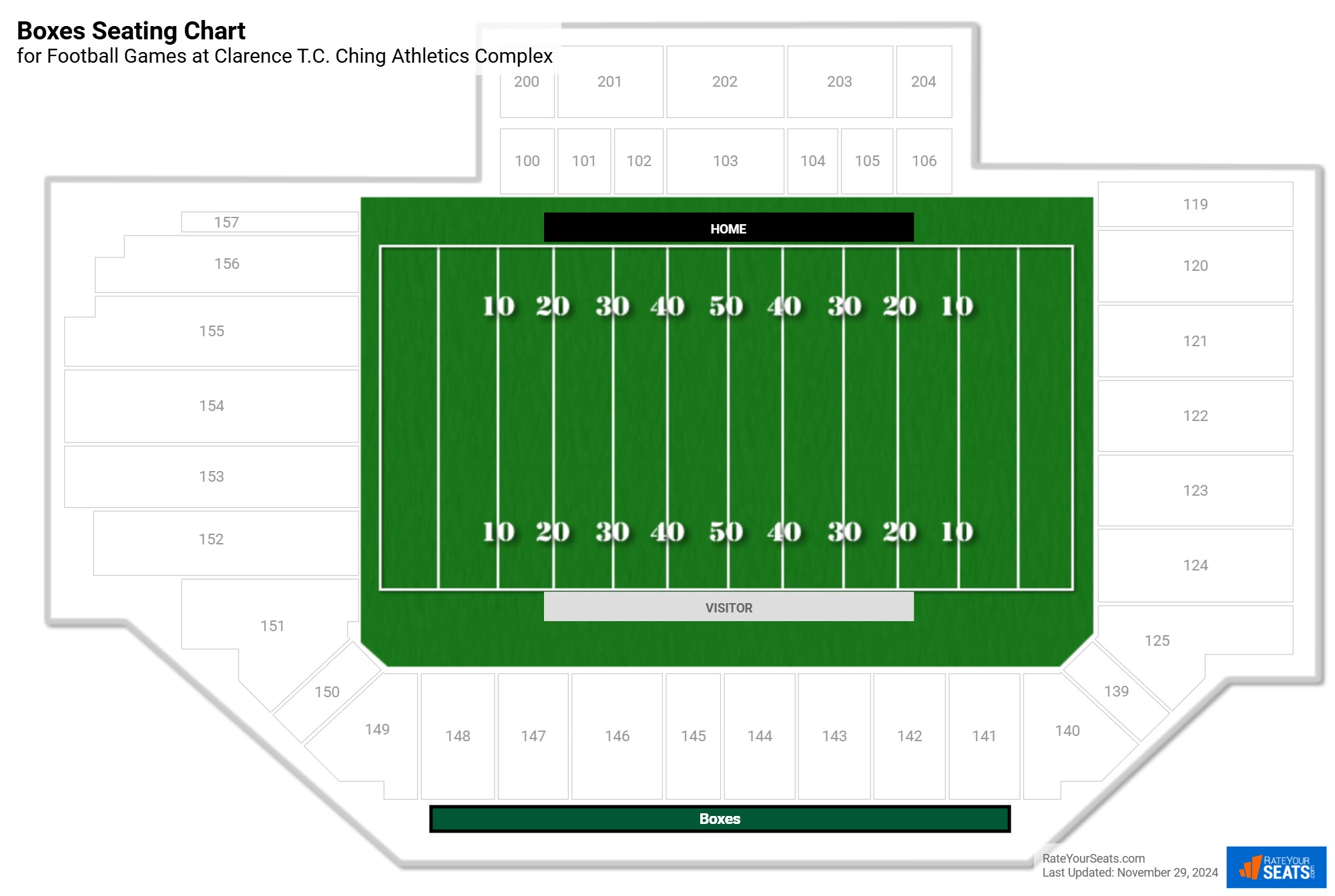 More Seating at Clarence T.C. Ching Athletics Complex