Chase Field Cold Beer and Cheeseburgers Terrace
Features & Amenities
Located beyond the left field wall is the Cold Beer & Cheeseburgers Terrace. This location, also called the Left Field Terrace, is a restaurant/seating combo.
The terrace has both individual and table seating options.
Table Seating

Rows with a "T" in front of them are table seating. Most tables seat four fans with a few that seat five.
Table seats give fans more space for a comfortable gameday experience and are a great option for those that like to socialize with a group.
Fans should purchase tables in their entirety. Chase Field states guests will be moved if a full table is not purchased.
Restaurant Credit

For most events, tickets in the Left Field Terrace are pre-loaded with $40 credits that can be used toward the restaurant.
Note: These seats are highlighted on the map
Interactive Seating Chart
Cold Beer and Cheeseburgers Terrace Seating Chart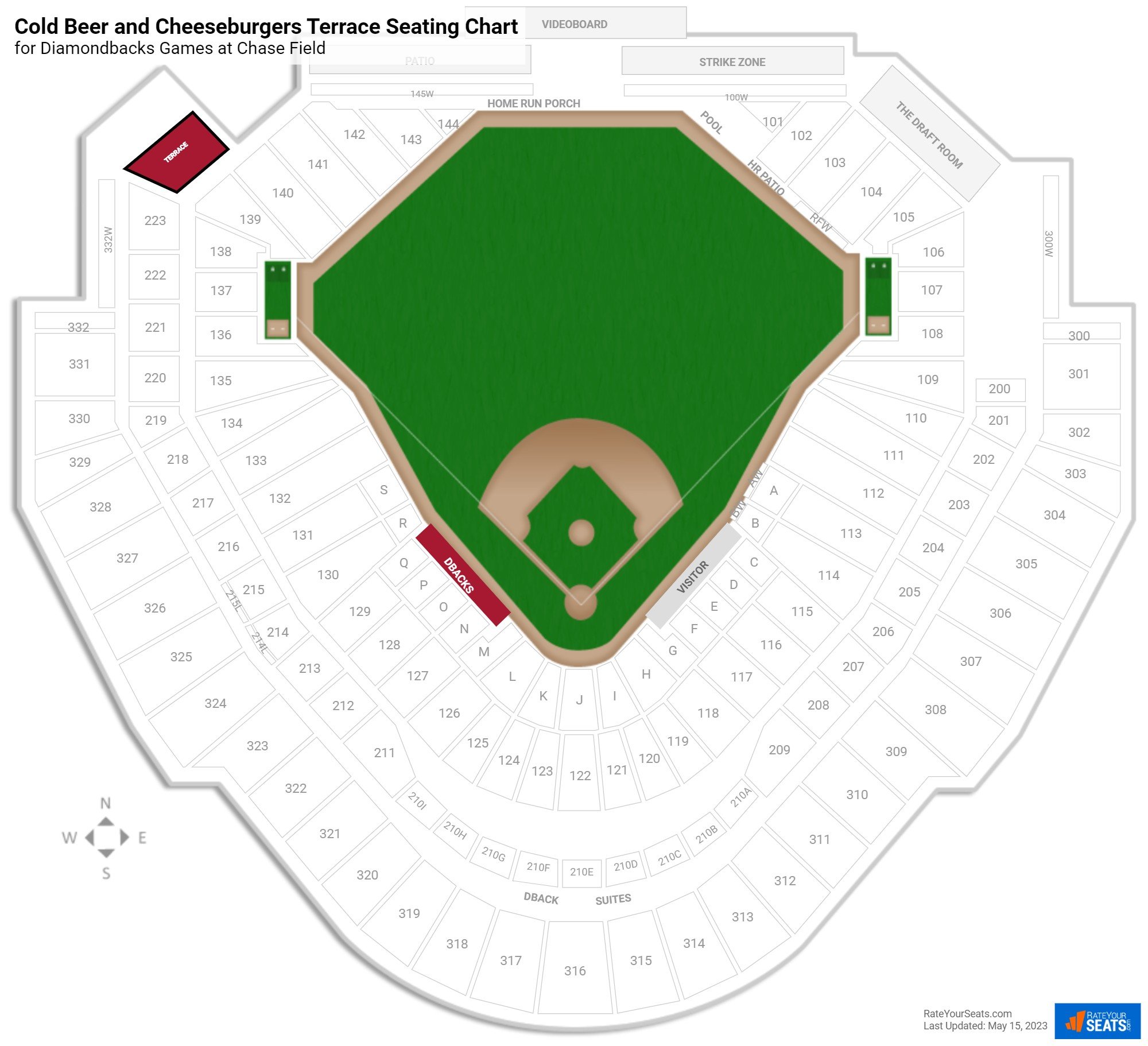 More Seating at Chase Field
Diamondbacks Ticket Information

The 2023 Diamondbacks tickets guide includes the season schedule, ticket price information and the best options for buying tickets.