What's more fun—and has more of a distinct summery vibe—than an outdoor country concert? Whether it's Thomas Rhett or Miranda Lambert, you can always get the most out of a concert experience by dressing the part & the RateYourSeats.com team has country concert outfit tips for everyone.
Read on to learn how to get the most out of your next country concert with our outfit guides for men and women. We also have some special tips for plus-sized women.
Country Concert Attire For Dudes
If you're the guy who wondered, 'what do men wear to a country concert', then you've probably decided to do more than a t-shirt, jeans and cowboy boots (though to be sure, if you can pull off a white tee, jeans and cowboy boots, you may want to stop reading). Never fear—we've got you covered with some in-depth advice regarding country concert attire. Guys, you may even find that once you go country, you're cowboy for life.
Western Tops
Do some digging on the web, and you're probably going to read about how a plaid shirt will work at a country concert. And sure, that's ok, but is it country enough? After all, who hasn't worn 'a nice plaid shirt' to work?
We recommend stepping it up and making sure that you wear a western shirt. Western shirts can be identified by the existence of two breast pockets with covers that snap shut. Typically, western shirts also have a design that is or imitates a 'yoke'.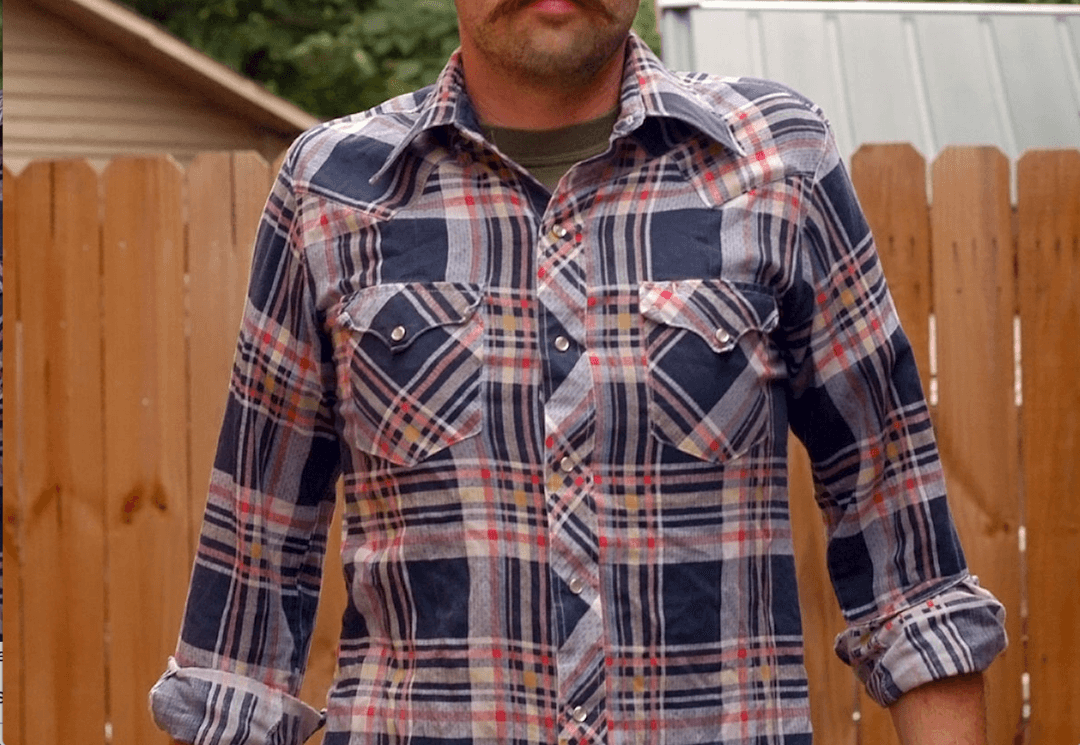 Cowboy Bottoms
In general, guys should be wearing jeans to a country concert. After all, it's wearing denim that ties your country concert outfit together. But what about in the heat? Can you wear shorts? In fact, the RateYourSeats.com team had a pretty intense discussion about this—but we did agree, this is definitely an area where girls have it easier.
If you really want to nail the country western look at your next concert, stick with jeans. And if you can pull off jeans and cowboy boots, be sure to send us proof!
Concert Footwear
Dudes are gonna have to stick with cowboy boots in order to nail the country western look.
The Cutest Country Outfits for Women
Depending on your wardrobe, country outfits are probably easier to throw together for girls than guys. While you can get that cute country girl look with jeans, a summery blouse and cowboy boots, the girls on the RateYourSeats.com team with country hearts have the following tips for those hoping to get the perfect look.
The Major Decision: Blouse or Dress?
The women at RateYourSeats.com agree, a picture-perfect cowgirl look can work with a blouse or dress. So ultimately, the decision comes to down to comfort (remember the weather, especially when attending an outdoor concert) and your personal wardrobe.
Customer service representative and native Texan Jessica explains "As long as you wear jeans, a blouse can definitely work. However, when picking out a top, make sure to choose something appropriately girly. Floral patterns seem to work well".
Plaid, and especially gingham, are assets when trying to perfect the country western look wearing a dress. Just remember, while plaid may be appropriately down-home, gingham will be flashier, since it's not as commonly worn. If insist on single-color dress, consider accessorizing with a leather belt, fringed purse or lace-patterned jewelry.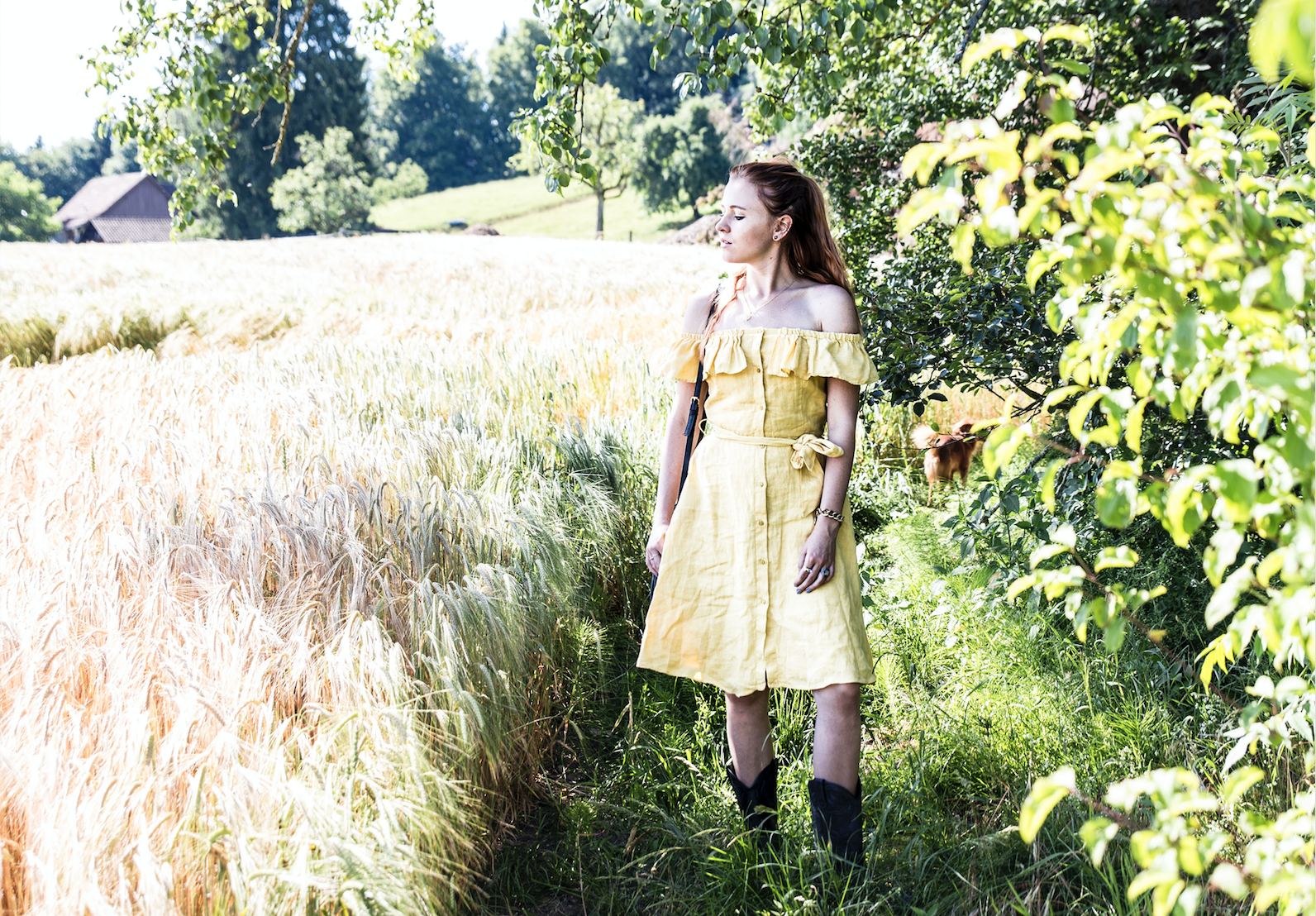 Cute Country Hair & Makeup
One thing the girls in the office were sure of is that going overboard on makeup is a no-no for outdoor summer country shows like Country Thunder or Country Megaticket. For one thing, it's hot, so sweating isn't unlikely. But more importantly, the cute farm girl look can really only be accomplished by going au naturel.
Hair's a bit different—you'll want to wear it down, but make sure it is big, loose and, if it suites your hair type, wavy.
Stick to Cowboy Boots or Booties
Avoid sandals, or any other footwear that would be inappropriate taking a stroll on the family ranch. Although sneakers can be worn for farm work and look good with a flowery dress or blouse, why not lean in and go full country? Cowboy boots or booties are functional, often comfortable and really work to complete your cute country outfit.
Plus-Sized Country Concert Outfit Advice
Of course, men and women with plus-sized figures can follow the advice given above. But for ladies seeking specific advice about cute plus-sized outdoor concert outfits, we recommend the following.
Stick to wearing a plus-sized dress with cowboy boots, and focus on comfort. After all, you're going to be outdoors and should focus on enjoying yourself (that's why we're getting all dressed up, right?). A good choice is to go with wide calf cowboy boots. Pick a pair that suites you and compliments the rest of your outfit to complete a picture-perfect cute country western look.
Looking Your Best At Outdoor Summer Concerts
The team here at RateYourSeats.com seeks to improve all aspects of fans' concert-going experience—so we're happy to help you find the right look for the event you're going to!
Be on the lookout for more concert outfit content from us frequent concert attendees, and be sure to share your concert looks with us on Facebook and Instagram!