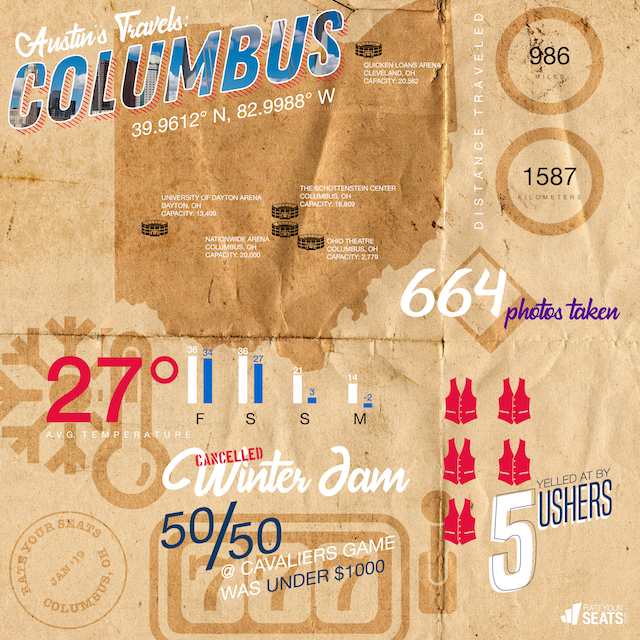 Hey guys! Austin here, back with another recap. For Trip 2 I traveled to Columbus and Cleveland, Ohio, which was difficult as a University of Michigan graduate. If this is your second visit to the blog, welcome back! I'm glad you found my Trip 1 recap entertaining enough to warrant the return. If this is your first visit, I suggest checking out the Tampa/Orlando recap prior to continuing. I personally found Tampa/Orlando much more enjoyable than Central Ohio and congruently Trip 1's recap will be a more positive read than what follows here. Nonetheless, I was able to stay very busy in the icy tundra of Ohio, visiting five different venues in four days. What follows is an account of my time in Ohio: a state I vowed to never return to again (story below), only to return and leave with a sprinkle of highlights in a sea of forgettable moments.
Day 1
I had to face my distaste head on with my first stop on the trip, Ohio State University. This was my first time back at OSU since the infamous 2016 football match between #2 OSU and #3 Michigan, where J.T. Barrett was stopped short on 4th down in overtime only to have the home state referees favor OSU, calling the first down. OSU won on the next play of the game. To make matters worse, my friends Conor and Dallas, along with myself, each bought $90 tickets that ended up being fake. Not a ton of happy memories here in Columbus.
With these thoughts ever present in my mind, I zipped up my Michigan blue jacket and ventured to Schottenstein Center for an Ohio State Buckeyes basketball game. The venue was nice, but nothing too memorable. I left after only 15 minutes. Ohio State was blown out by Maryland. Can't say I was too disappointed.

That same night, I attended Nationwide Arena for a Columbus Blue Jackets game. The Blue Jackets came into the game on a four game winning streak, sitting only a couple points out of first place in the Metropolitan Division. The stadium was electric for Military Appreciation Night, and a near sellout crowd was packed in attendance. Highlights included four special force Marines dropping down on ropes from the rafters to deliver the game puck, a Civil War modeled cannon which shot off large blasts sporadically throughout the game, and a pizza toss at halftime where hype team members whipped pizzas Frisbee-style into the crowd. Unfortunately, the electricity didn't last long as Columbus went down two goals early and never really seemed to wake up, falling to the Montreal Canadians 4-1. I still can't believe they were throwing those pizza boxes like Frisbees.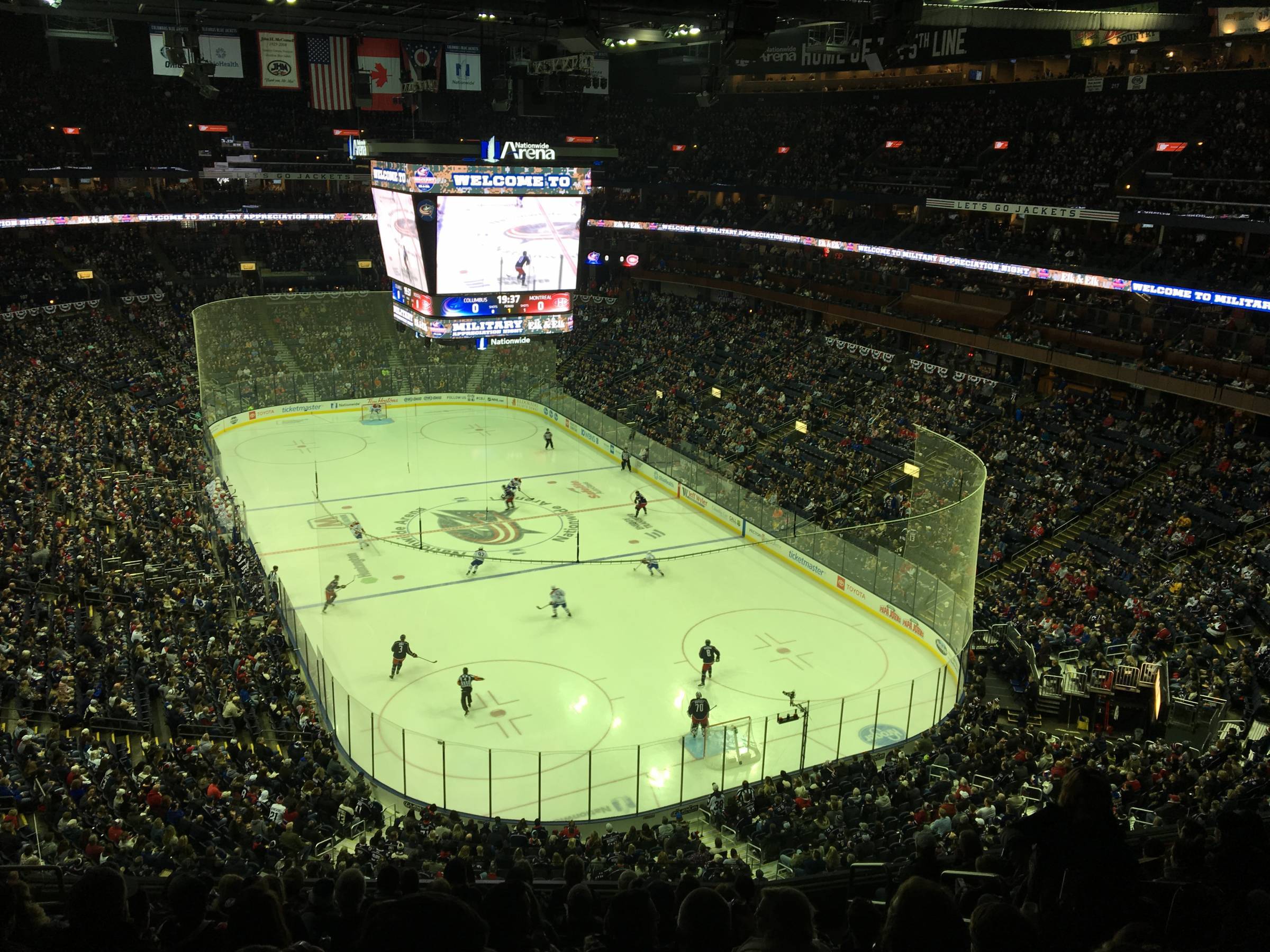 Day 2
I woke up in Columbus with the city in an all out panic. Some wild storm was approaching and Storm Team 4 was predicting 8 inches to a foot of snow. Instead, it rained all day. Apparently the storm ended up missing the city, diverting its course north at the last second. Due to the storm, Winter Jam canceled their Columbus stop of the trip because they couldn't make it from Grand Rapids to Central Ohio with all the snow in the northern half of the state. With Winter Jam canceled, I was left with no plans for the rest of the day. What appeared as just a lonely rainy day without plans, ended up being the highlight of the trip when I chose to attend the Ohio Theatre for a unique performance.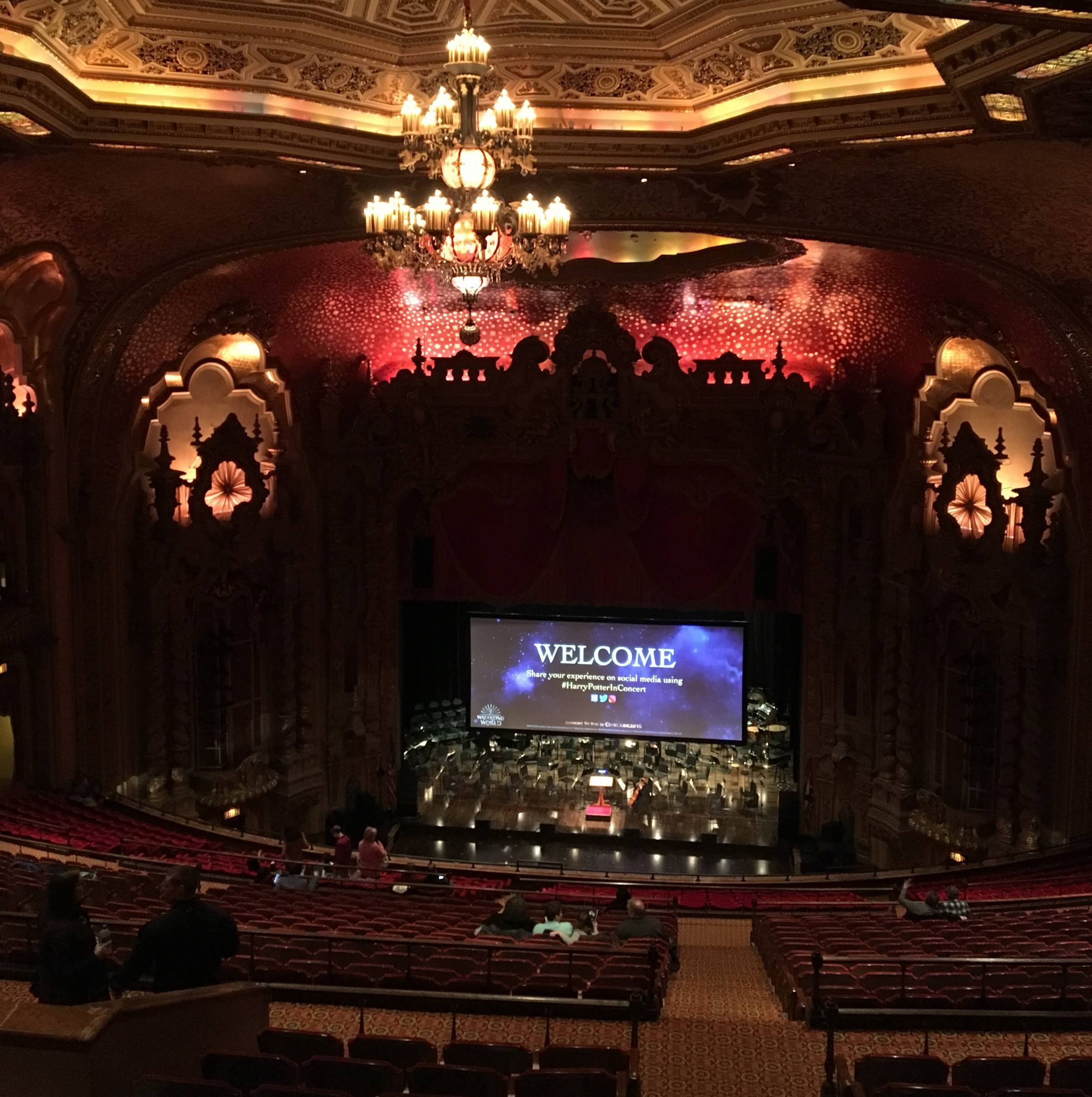 Now as someone who was repeatedly mocked and called "Harry Potter" throughout early childhood, this event was a little triggering for me. Regardless, after I got past those feelings of discomfort I was fully locked-in to this performance. Set in the ornate Ohio Theatre built in 1928, the performance was a homage to J.K. Rowling's Wizarding World. As Harry Potter and the Prisoner of Azkaban played in full on the large screen suspended above the stage, the Columbus Symphony Orchestra performed all the music from the movie, live, in real time. I had never been to an event even remotely close to this and I was living for it. Not only was the orchestral performance incredible, but it also gave me a much greater appreciation for the wonderful score of this Harry Potter movie. I highly suggest exploring the programming for your own local theatre, you may be surprised with what you find.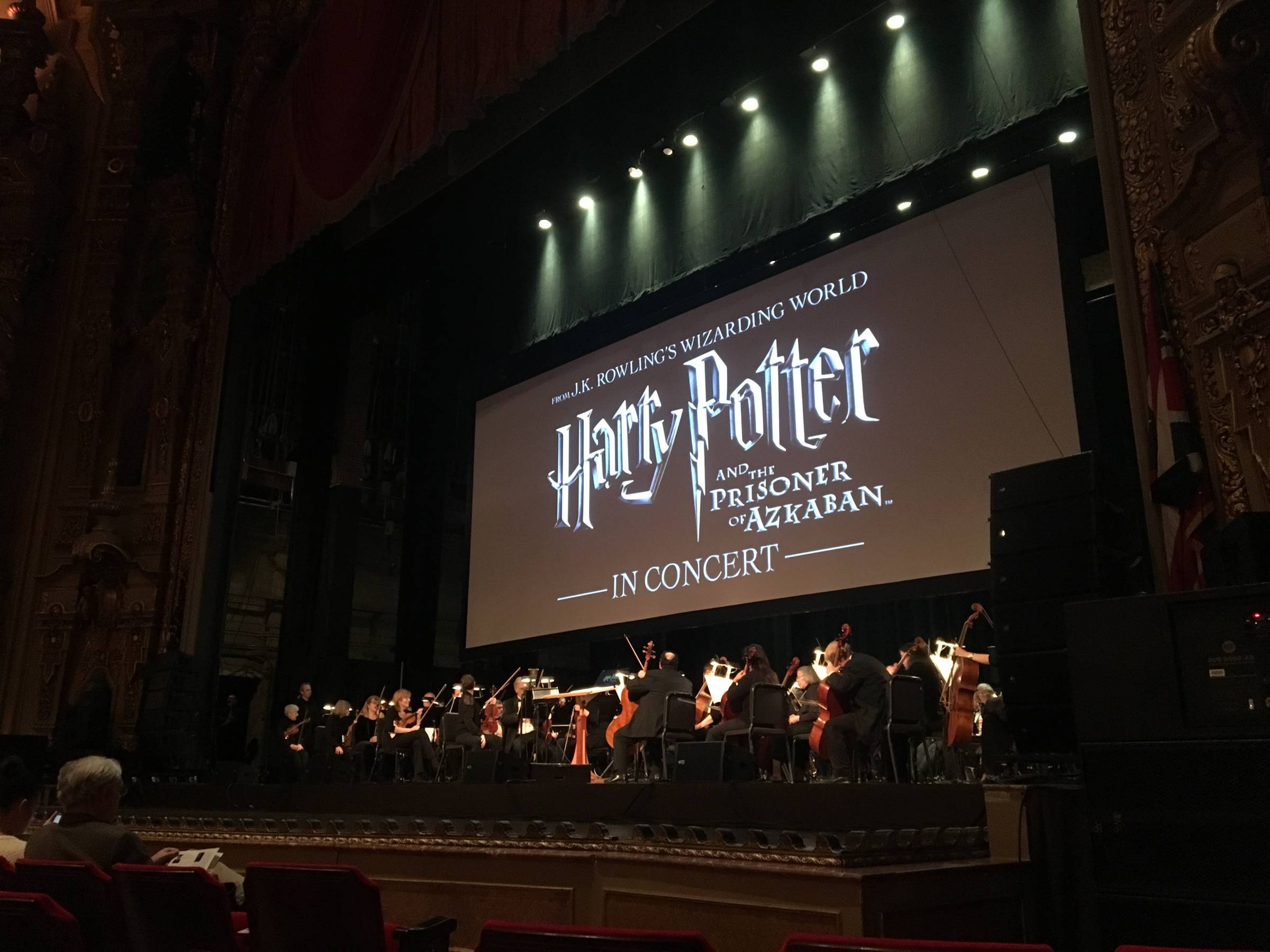 After the emotional ride with Harry, Hermione, and Ron at The Ohio Theatre, I sat down for a beer and food at Wolf's Ridge Brewing. The interior was very hip, with a lot of wood finish and minimal metallic lighting (you know the type). For dinner, I enjoyed a flight of their top five beers (all delicious) and a tasty salami salad to ensure I'd still have room for more beer post-dinner. After this amazing meal, I stumbled upon a hidden area in the restaurant. If you walk through the restaurant, past the beer aging in wood barrels, and through the back door you come into a separate section of the building referred to as The Tap Room. Here, you can find a wider variety of beers than in the restaurant, some of which are still in the testing phase before landing permanently on their menu. Skip the restaurant and just head straight to The Tap Room if you're with a large group or looking for a chill place to pre-game with great beer before hitting the town that night.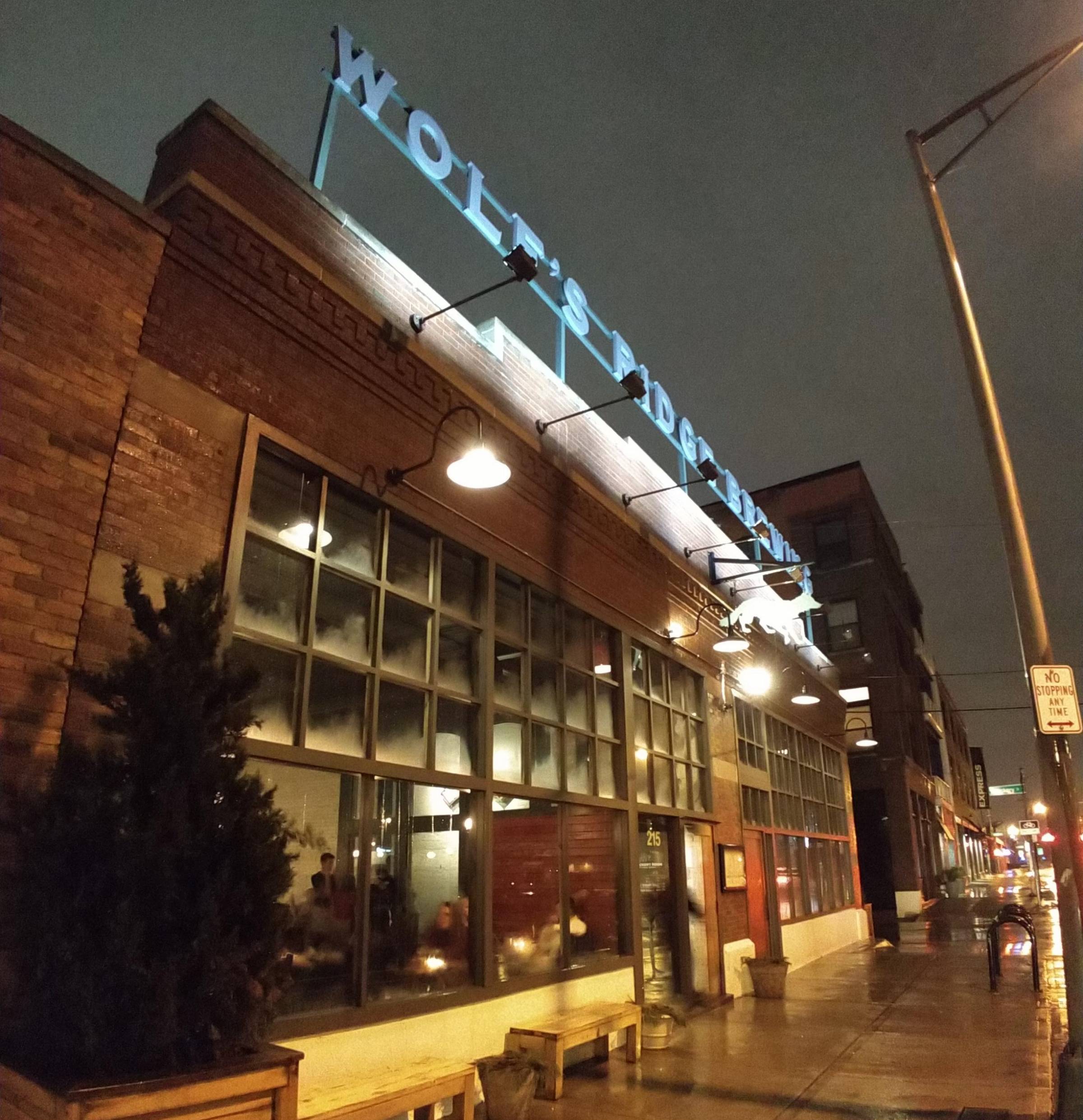 Day 3
To begin day 3, I packed up my bags and went to pick up a car for my journey to Cleveland. I will admit, day 2 positively impacted my view of Columbus. I don't know if it was enough to surmount my hatred formed back in 2016, but it was a step in the right direction.
When I picked up my car from Hertz, I couldn't believe it... I was back with the Kia Soul! This time in Silver Fox grey. I must say, this new color looked smooth against the freshly fallen snow.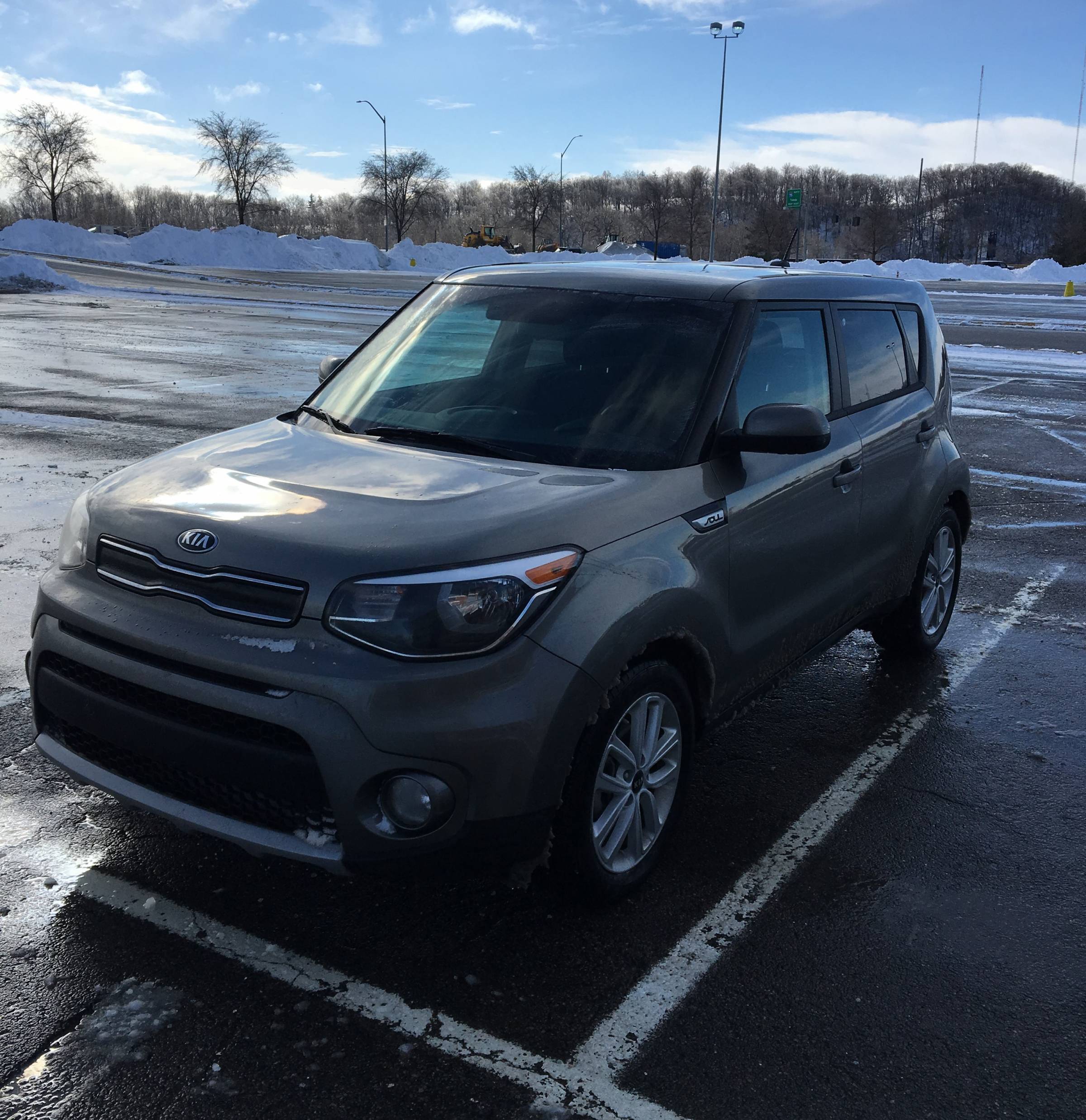 Before heading east, I traveled an hour west to visit the newly renovated University of Dayton Arena. UD was in the middle of nowhere, but the feel was cool. The remodeled UD Arena looked incredible! 3/4 of the stadium had completely new padded seats, the video screens were improved and crisp, and the luxury clubs located above both baskets had great attention to detail. This is an absolute treat for UD Athletics to claim a facility of this caliber, but they're not the only ones that get to experience this stadium. UD Arena is also host to "The First Four" during March Madness for the next four years.
Following my quick stop at UD Arena, I was starving. I was in the mood for a burger so I decided to try out Smash Burger. I know this is a chain and kind of silly to mention on this recap, but I was seriously impressed. This was my first time ever at one of these locations and I think it is my new favorite fast-casual burger joint. Absolute fire, makes my mouth water just thinking about that meal pictured below.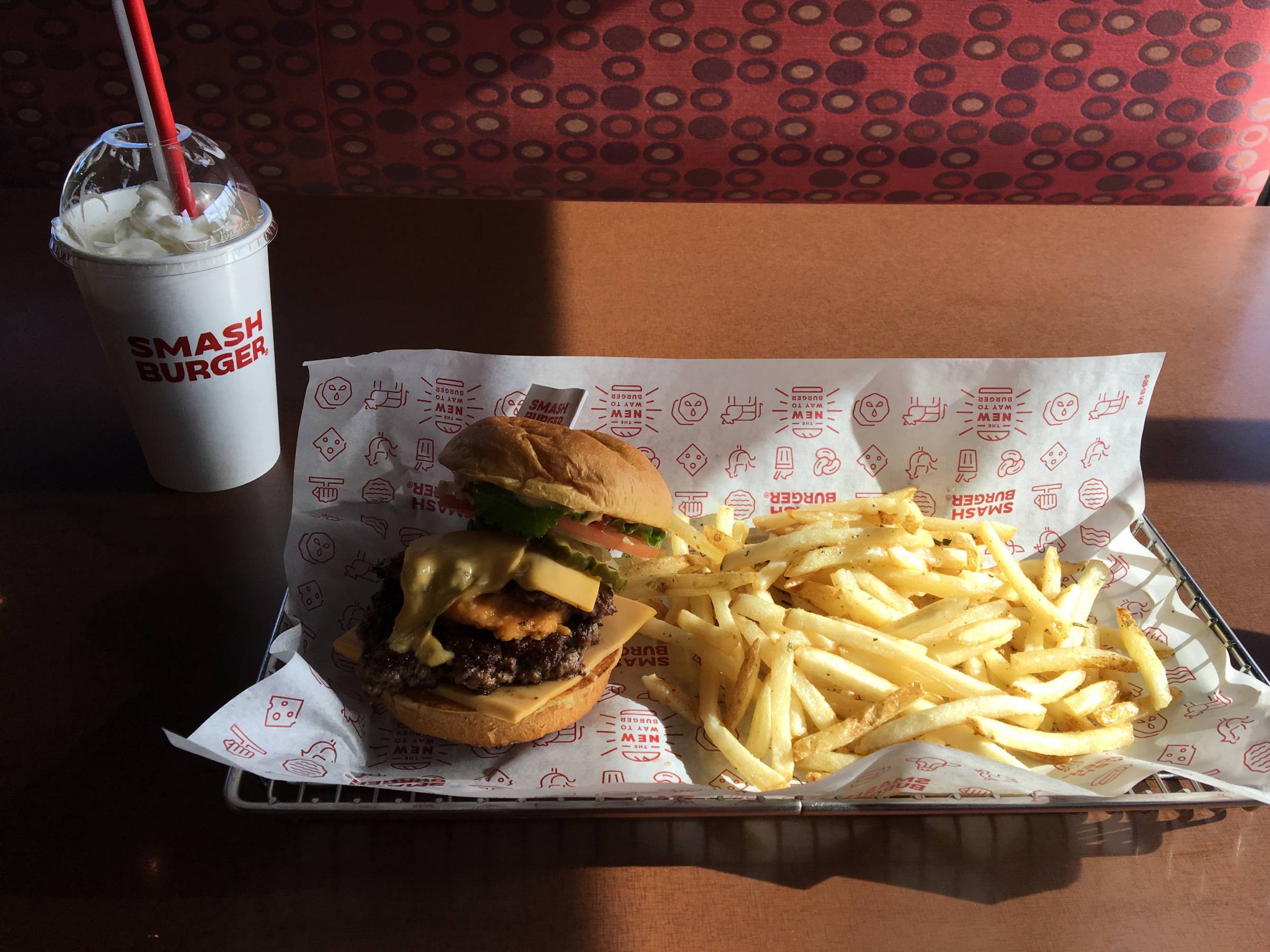 Day 4
My last stop of the trip was to Quicken Loans Arena in Cleveland. The game was between the Cleveland Cavaliers and Chicago Bulls, two franchises who have certainly seen better days. The Cavs are currently the worst team in the entire NBA with 9 total wins and are likely tanking the season to score Zion Williamson in this year's NBA draft. My ticket for the game was $5 and the 50/50 raffle jackpot sat below $1,000 the entire game. In the city's first season since losing Lebron for the second time, I wouldn't expect anything different. The game was largely uneventful, and I left shortly after halftime to catch my flight home.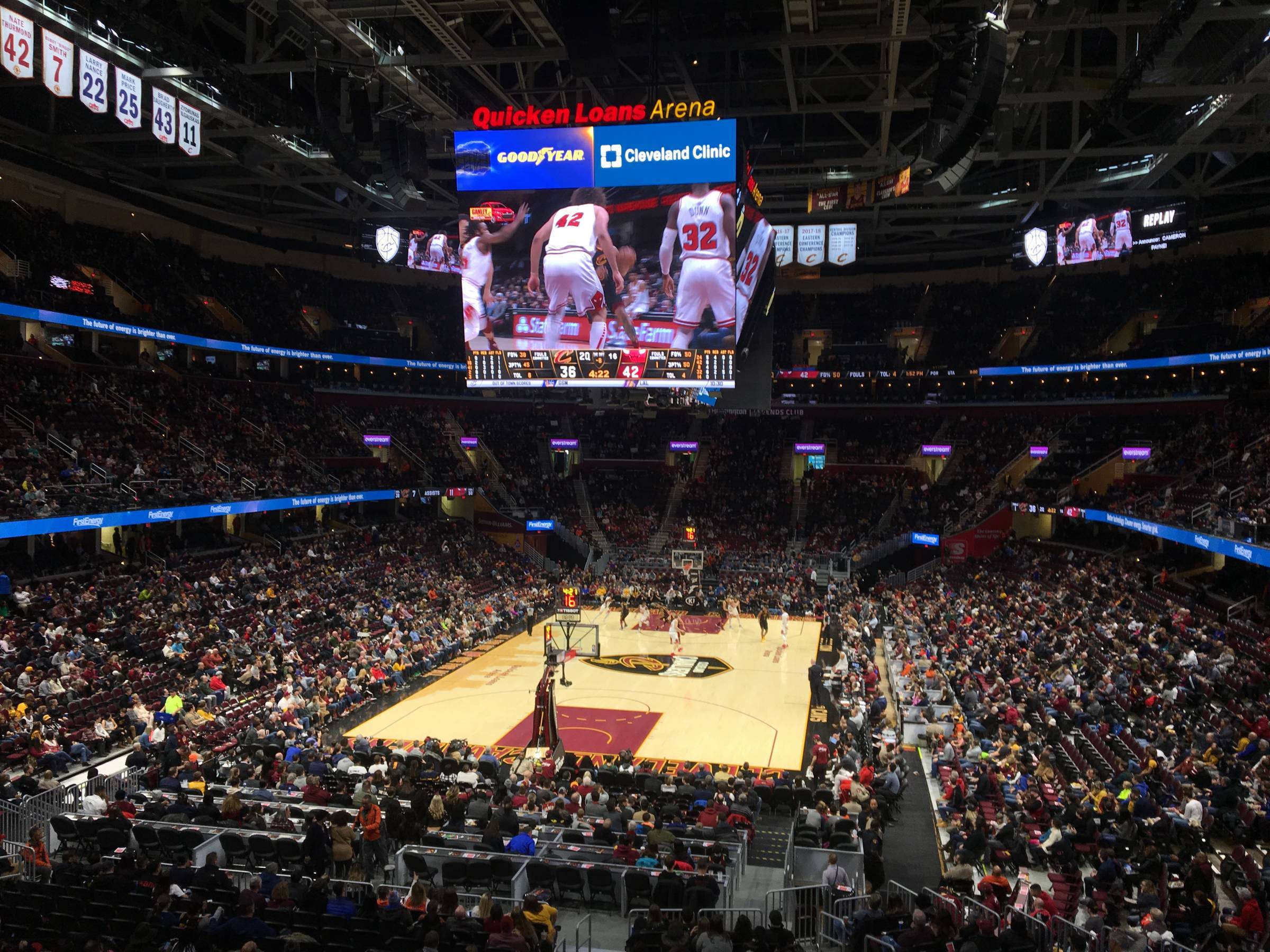 Final Thoughts
My biggest takeaway from this trip: theatre is underrated. Now when I say theatre is underrated, don't run to buy some ridiculously priced tickets for Hamilton to seem trendy to your Instagram followers. There's so much more out there besides Hamilton!! In Chicago alone; Joffery Ballet, Steppenwolf Theatre, and Lyric Opera host numerous shows throughout the year in a variety of styles. Check them out, you might just find a surprising event like I did in Columbus.
As far as Ohio goes, I don't know if this trip really warrants a return any time soon. There are some diamonds in the rough, but that rough is expansive and terribly boring. But don't take my word for it, talk to literally anyone who's ever been there.
Next week will be much more exciting as I travel to the far west of Canada, specifically to Edmonton and Calgary. I'll be sure to take a bunch of pictures and keep you posted if I see a moose.

Austin