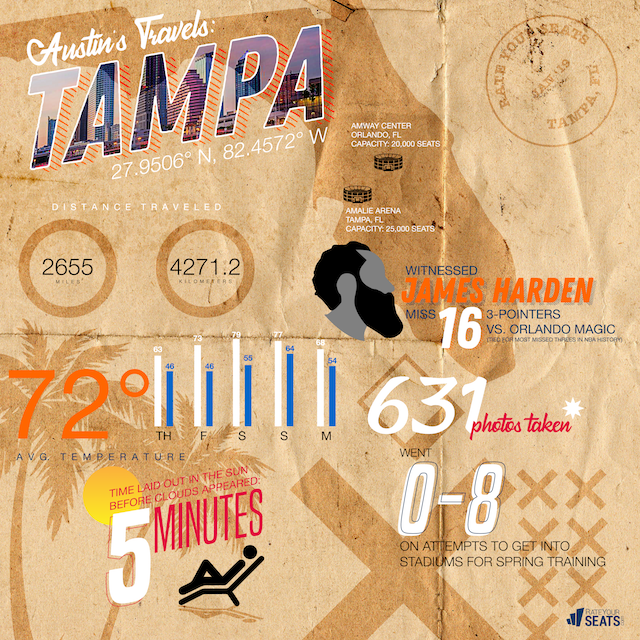 What's going on everyone! Austin here, checking in to recap Trip 1 in Tampa Bay and Orlando, Florida. Admittedly, I'm not in the best of moods. Returning back to the snowy, low 20s of Chicago after spending four days wearing shorts in the mid 70s is brutal to say the least. Why must we live in the Midwest? Nonetheless, I'm very happy with the outcome of the trip. I was able to visit Amalie Arena and Amway Center to watch both the Tampa Bay Lightning and Orlando Magic respectively. I also had a chance to catch stop number two of the Christian Music Spectacular, Winter Jam, which was much better than expected. What follows is an account of these events, in addition to some new insights gained that you may want to utilize if you ever find yourself in Central Florida.
Day 1
I touched down in Tampa around 11 AM, which gave me an awkward four hour window to fill before I was able to check into my hotel. Rather than sitting in the lobby on my phone, I stumbled upon a unique area outside downtown Tampa called Ybor City. Through reading the many historic plaques in the city, I discovered the area was founded in the late 19th century by a group of cigar manufacturers. The area flourished as one of the largest producers of fine cigars up until the Great Depression. Now-a-days, the area has been developed into an entertainment district with multiple restaurants and night clubs lined down 7th Ave. Ybor City is definitely worth the visit and you'll still find many call-backs to its historical roots, from the cigar shops to the French Creole architecture. Before I knew it, my four hour window had disappeared and I had to rush to check into my hotel in order to make it to the Lightning game on time.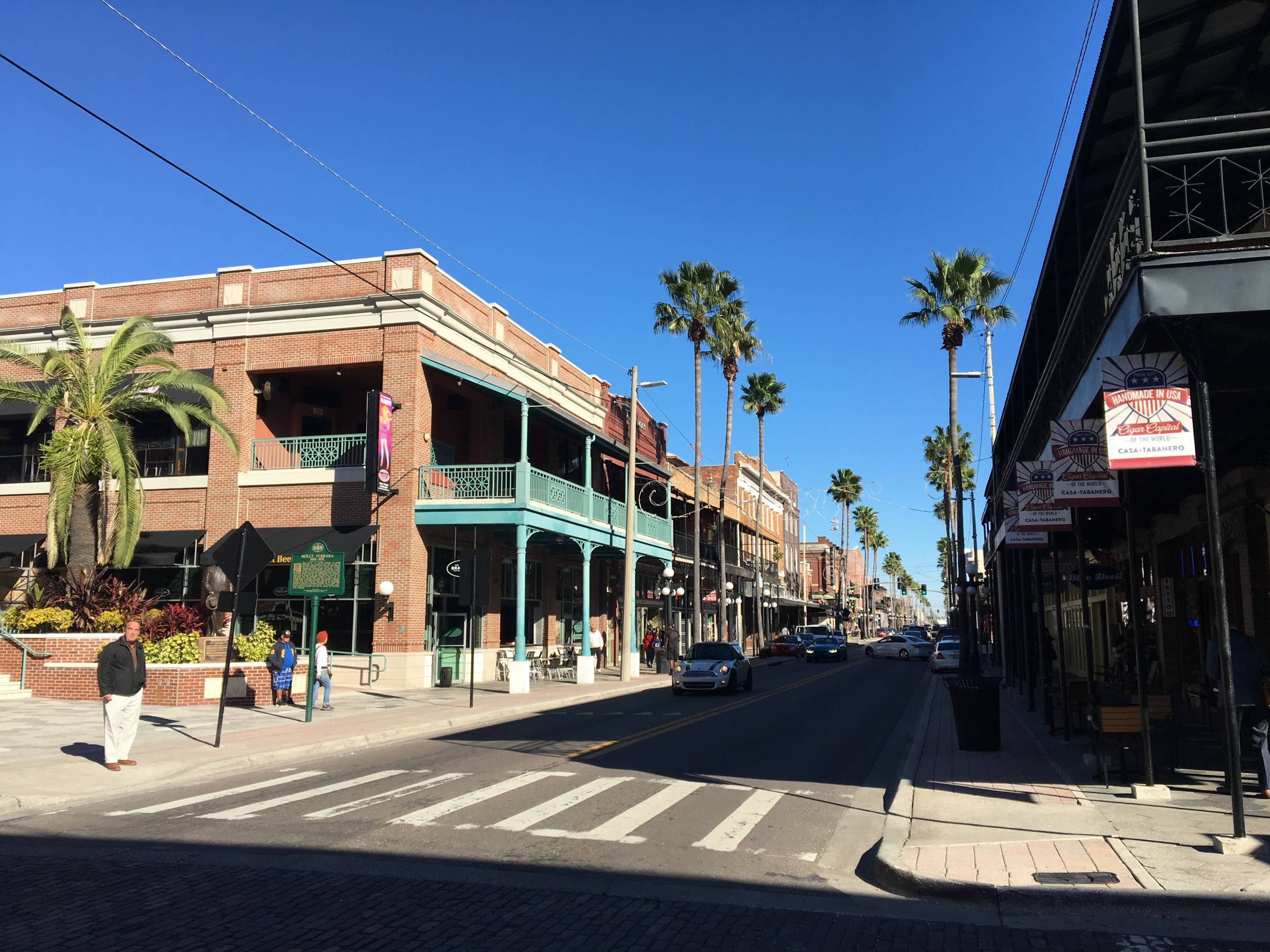 I showed up to Amalie Arena not sure what to expect. Out of all the major sports, NHL is the league I'm least familiar with, which is sad, considering the Red Wings are the one consistent Detroit sports team in my lifetime. Still, I did know that the Tampa Bay Lightning were currently the #1 team in the NHL, so I figured I was in for an exciting game. Let's just say Amalie Arena completely blew me away. The event wasn't just a hockey game, it was a production. Highlights included an in-house organ player hoisted up into the air surrounded by smoke and cameras, giant Tesla coils hanging from the ceiling that emitted real lightning bolts into the sky whenever Tampa Bay scored (@rateyourseats on Instagram to see what I'm talking about), and a crowd that was loud and locked in from the first puck drop. To top it all off, the Lightning scored 3 goals in the third period to come back and win against the Carolina Hurricanes. I left that night a Lightning fan, and hopeful that other stadiums will look towards Amalie Arena for a blueprint on how to make their own events this exciting.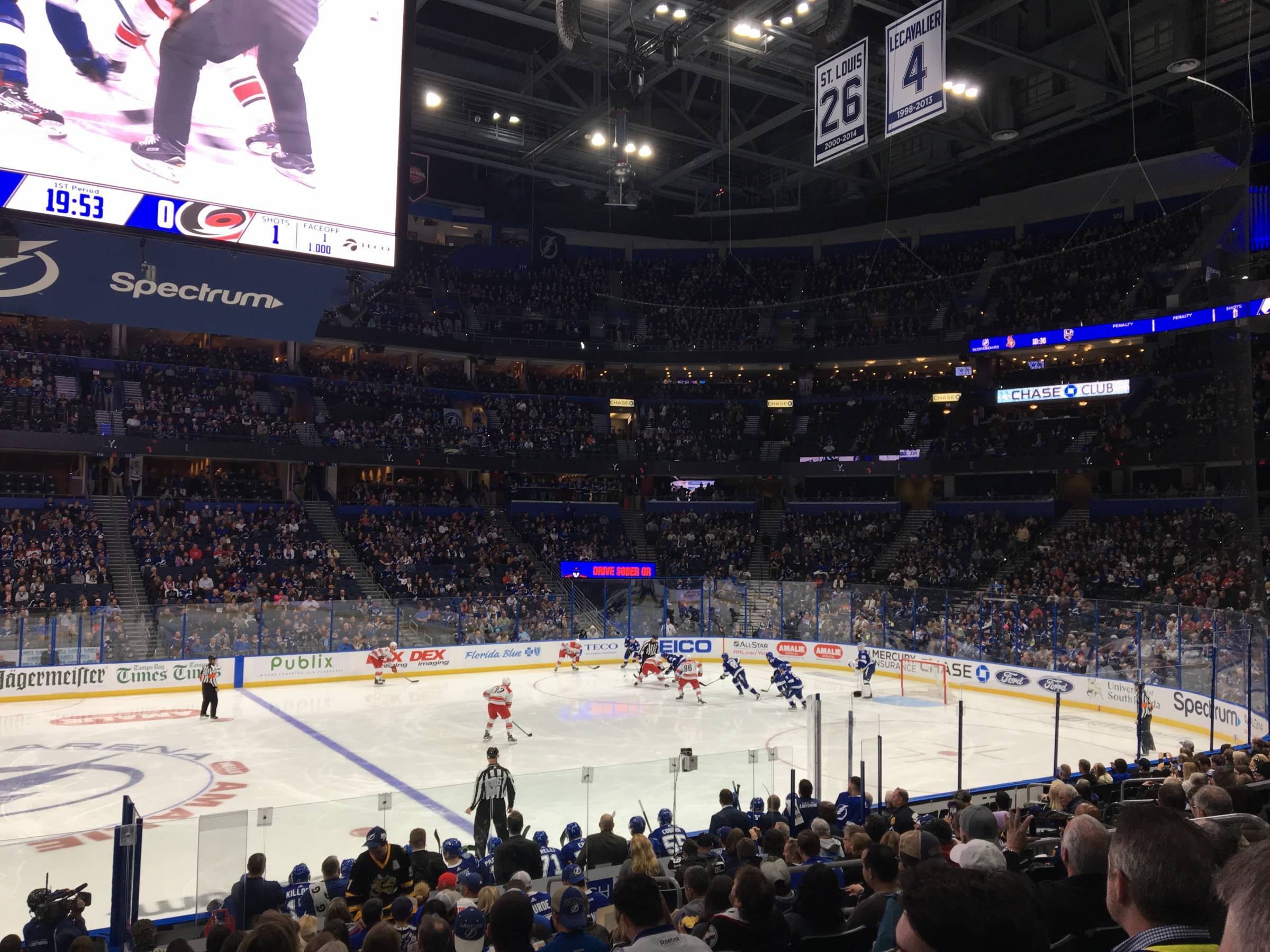 Day 2
After such a great night 1 spent watching the Tampa Bay Lightning, I wondered if day 2 would live up to the previous day's excitement. Plus, I didn't have anything exactly planned for this day in the form of a scheduled event. Instead, I drove around Tampa Bay in search of any MLB Spring Training baseball fields that would give me the chance to peak inside.
Special shout out to my ride for the trip, the Kia Soul. Truthfully, I judged these cars following those terrible hamster commercials, but I can't lie, this car whipped.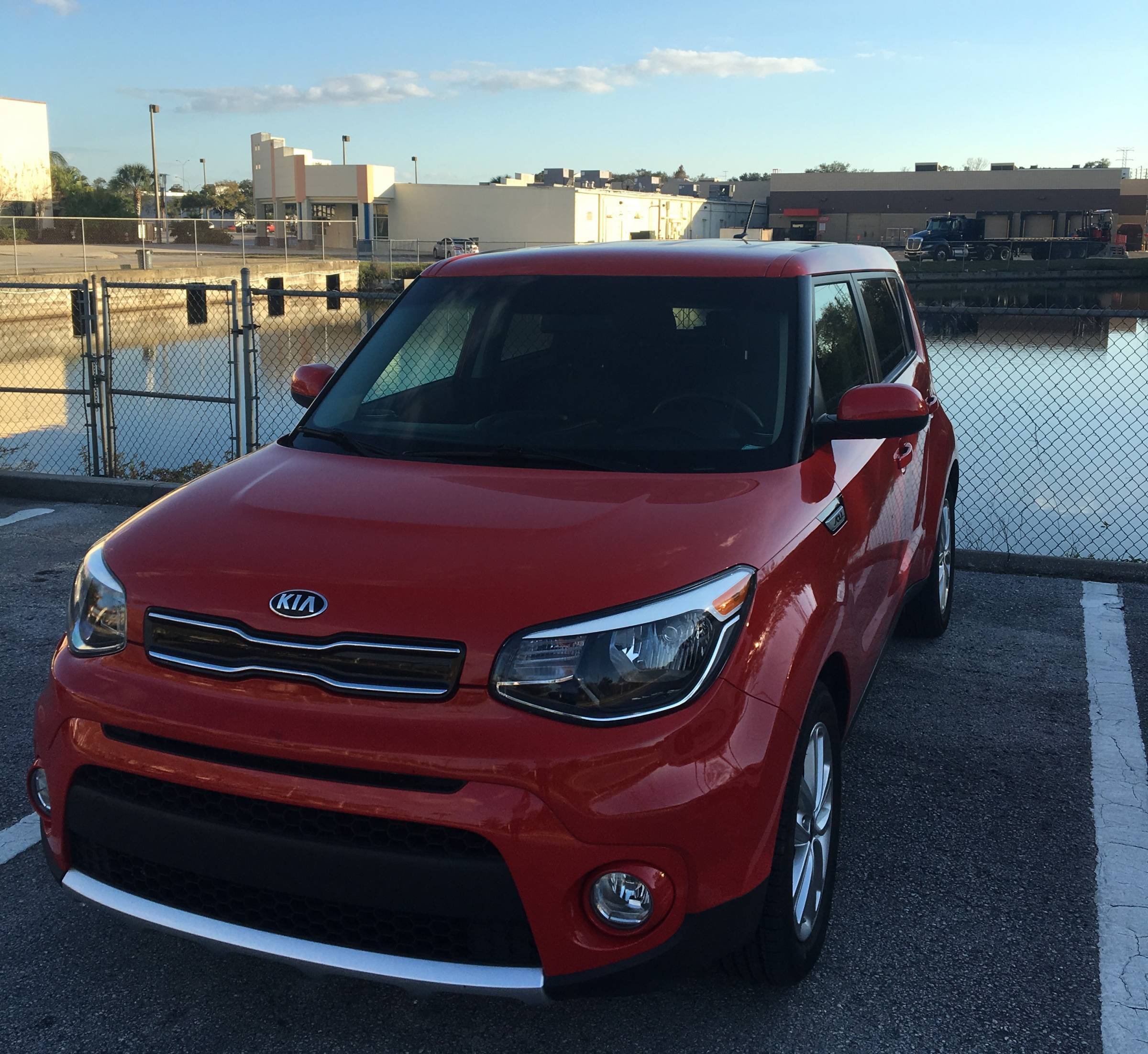 Embarking on this journey, I did not expect these baseball fields to be so massive. For a league that precedes the regular season and only lasts about a month between February and March, I imagined fields similar to those I played at in high school. What I found instead were huge complexes, ones that rivaled larger colleges and even some minor league baseball fields. For this reason, entering the stadiums proved quite difficult and I wasn't able to take pictures in a single one*.
That above comment comes with an asterisk. There was one stadium that a kind older man named James allowed me to step inside for just a couple photos. James was the manager of Ed Smith Stadium and he absolutely loved his Baltimore Orioles. His passion highlighted an important takeaway from this day 2 trek: for many living in these small towns surrounding Tampa, the short month where their favorite MLB team travels down during the Spring is something they look forward to all year. Getting the chance to see professionals in any sport up close is usually a luxury reserved for those willing to pay extreme prices during the regular season. Baseball has something truly special in Spring Training. Not only does it eliminate the barrier of price for anyone in the area, but it also allows those as passionate as James the chance to share a unique experience close to the players before they're shipped back to their home city.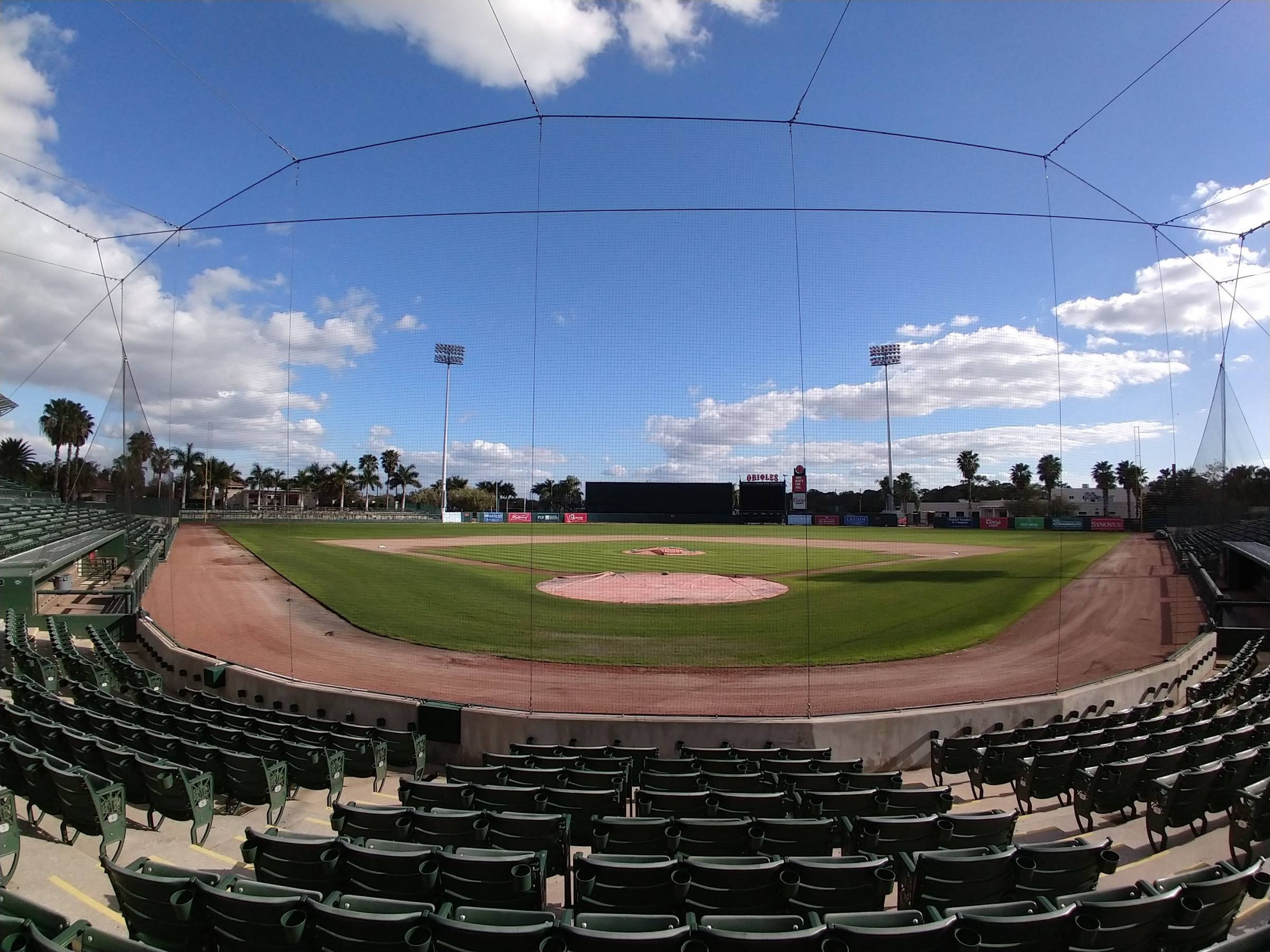 Day 3
I woke up alive and ready for some Christian Revival Music via Winter Jam, but once again I had some time to fill before the night's show. Much like day 2, day 3 began with some failed attempts to check out Yuengling Center, USF's basketball arena. However, I was able to get a picture of this cool bull statue which was not easy to find. To see it for yourself, venture to the back of the stadium in front of the student entrance.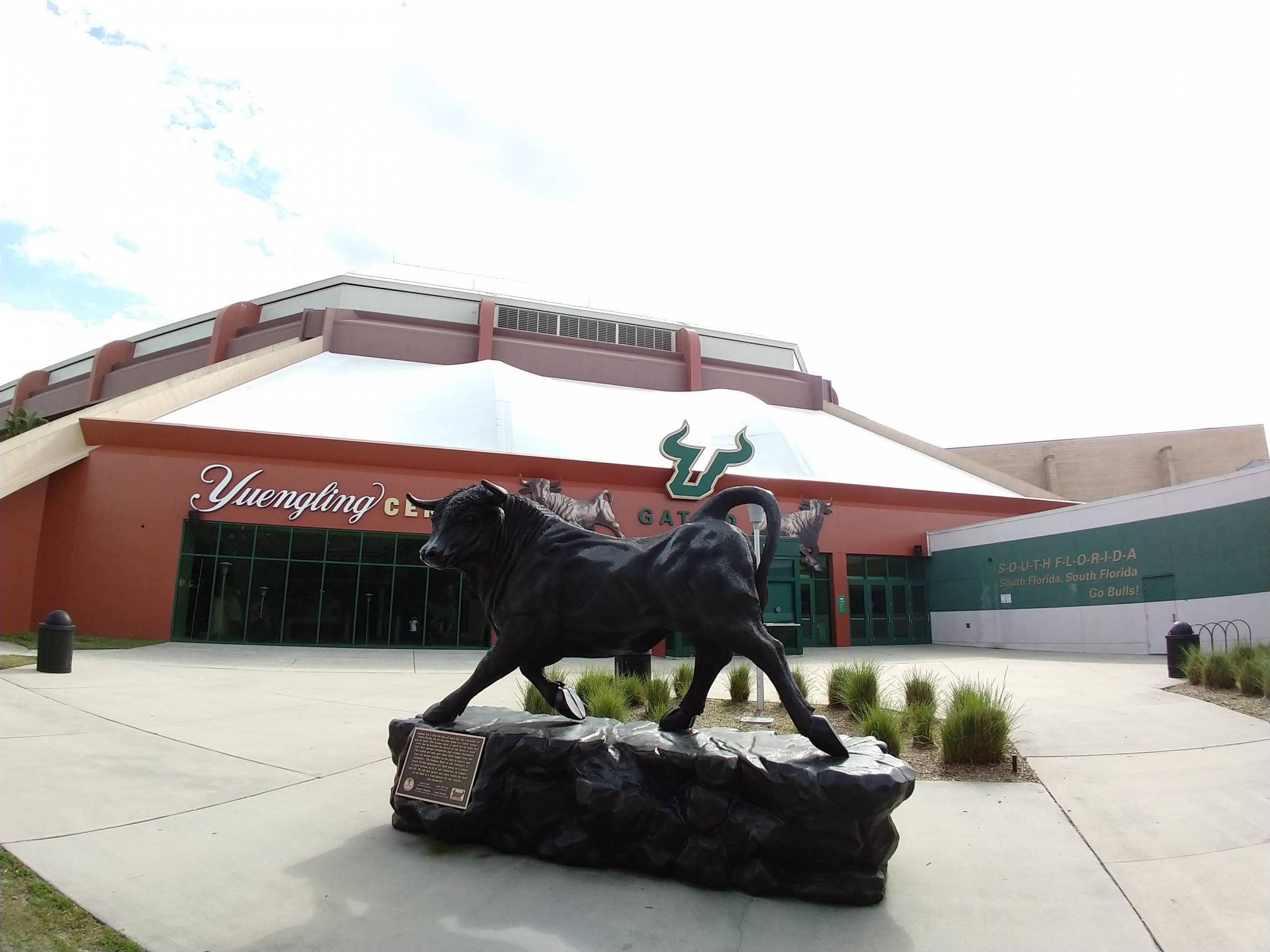 I returned to the hotel, laid out in the sun for a total of 5 minutes, and then gathered my belongings and got ready to get blessed. I'm not one to frequently listen to Christian music but I will say there was a lot to admire about the Winter Jam 360 Tour. First off, you can't beat the price. For just $15, you get the chance to see 10+ different big name Christian artists/bands in addition to uplifting speakers in between sets. Also, the show is completely general admission (GA). Depending on when you arrive, you could choose to sit anywhere in the entire stadium. For this exact reason, I showed up to Amalie Arena two hours early with hopes of landing the best seat in the house.
Now, I've been to plenty GA shows, but never a show where an entire arena is GA. When we're talking GA arenas vs. GA theaters/concert halls the biggest difference is amount of people. This factor didn't necessarily dawn on me until I showed up two hours early and the line was unbelievably long. Even the line for the special VIP area I had spent an extra $35 to get, was stupid long.

Things got better once the music started. Winter Jam boasts a 360 degree stage, although I would argue it's more like 270 degrees, seeing as the catwalk nearest the lens in the photo below was hardly utilized. As the night went on, each set was progressively better in terms of production and performance. Special shout out to the group that founded this Christian Music tour 20 years ago, Newsong. After 3 hours of dodging dads and Christian music, I opted to leave early and grab a drink at the closest bar.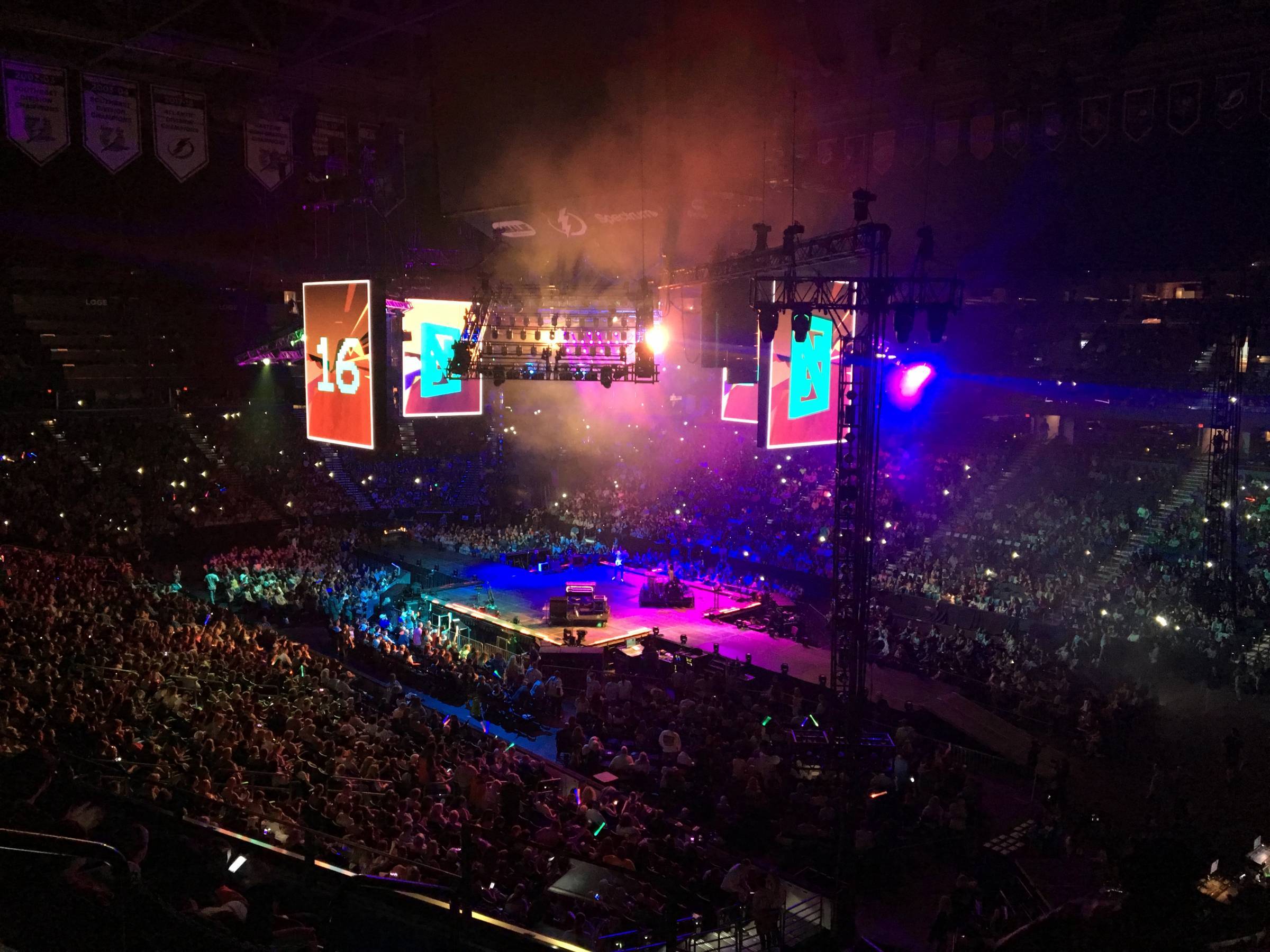 Ferg's Live is a stone's throw from Amalie Arena. It was the perfect place to decompress following Winter Jam and catch the tail end of the Divisional Round of the NFL playoffs. Ferg's offers ample outdoor seating to enjoy the Florida heat and hosts live music outside almost every night. I highly suggest this spot for a quick drink or light snack before a hockey game or concert at Amalie Arena.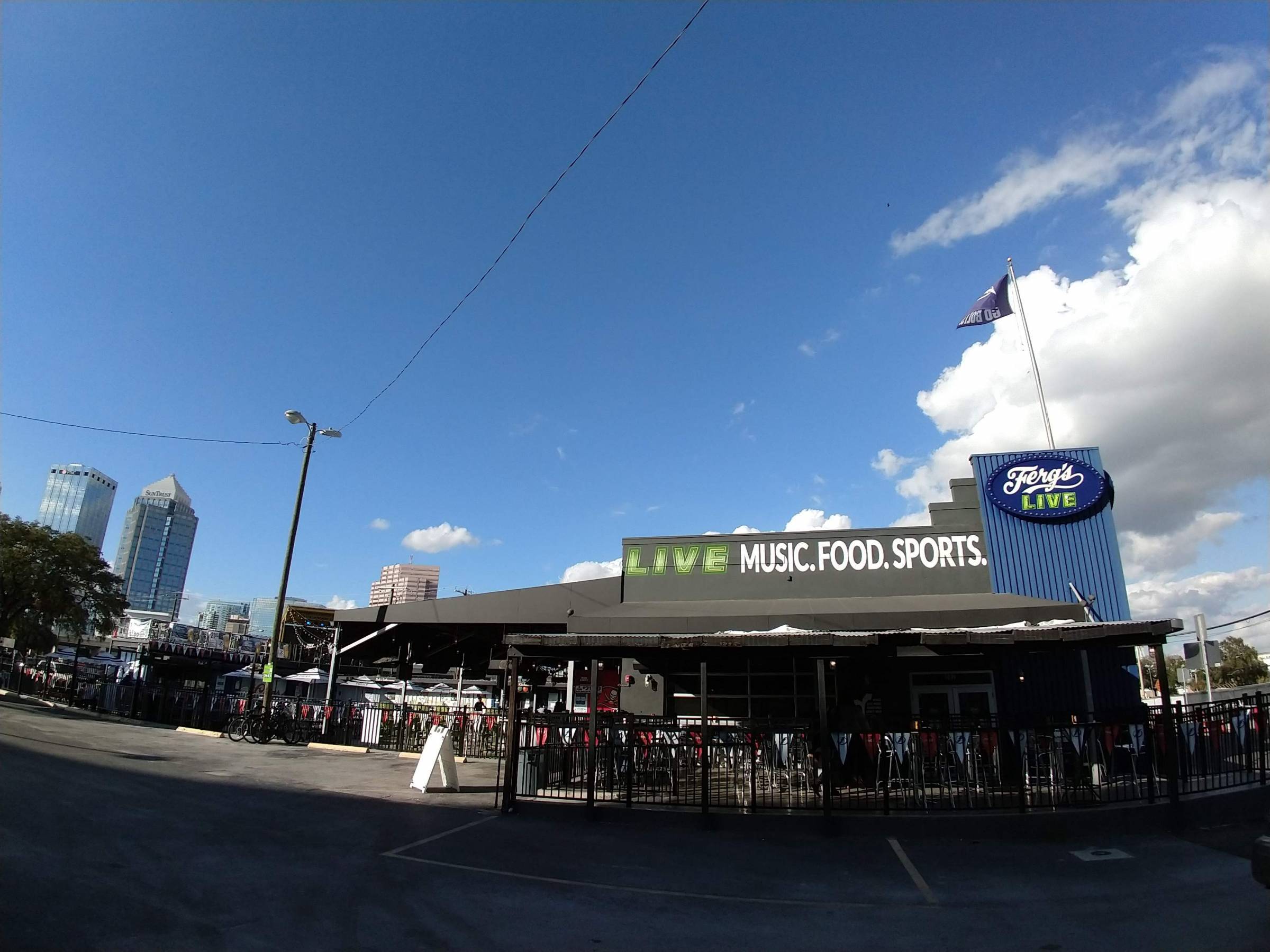 Day 4
For the last stop of the trip I traveled an hour and a half east of Tampa to Orlando. Orlando is a very interesting spot. Home to Disney World, Universal Studios, and plenty of additional thrills and chills; the city is constantly packed with tourists. I was interested to see how this translated to the Orlando Magic basketball game.
That night, the Magic faced off against James Harden and The Houston Rockets. As expected, the crowd was filled with tourists and it seemed to be a 50/50 split of Rockets and Magic fans. The Magic were without their star 7'0" rookie Mo Bamba, so I was expecting a blowout and thankful I didn't have to hear the song, Mo Bamba, 1000 times. What ensued was a terribly boring game in which each team struggled to find their offense. Meanwhile, the stadium scoreboard prompted "DEFENSE! *clap* *clap* DEFENSE! *clap* *clap*" cheers that maybe 5 people in the entire stadium participated in. I witnessed James Harden drop 38 points, which sounds great! However, he attempted 17 3-pointers and only made one, tying the most missed threes in a game ever. I guess I can walk away saying I witnessed James Harden in prime playoff form...
One last suggestion: if driving to Amway Center, park at the Geico Garage. The garage wasn't too expensive, provided ample room to park, and was connected directly to Amway Center via a walkway that extends from the 5th floor of the parking structure. This walkway is perfect for being one of the first into the stadium pre-game and for leaving quickly to avoid heavy traffic post-game.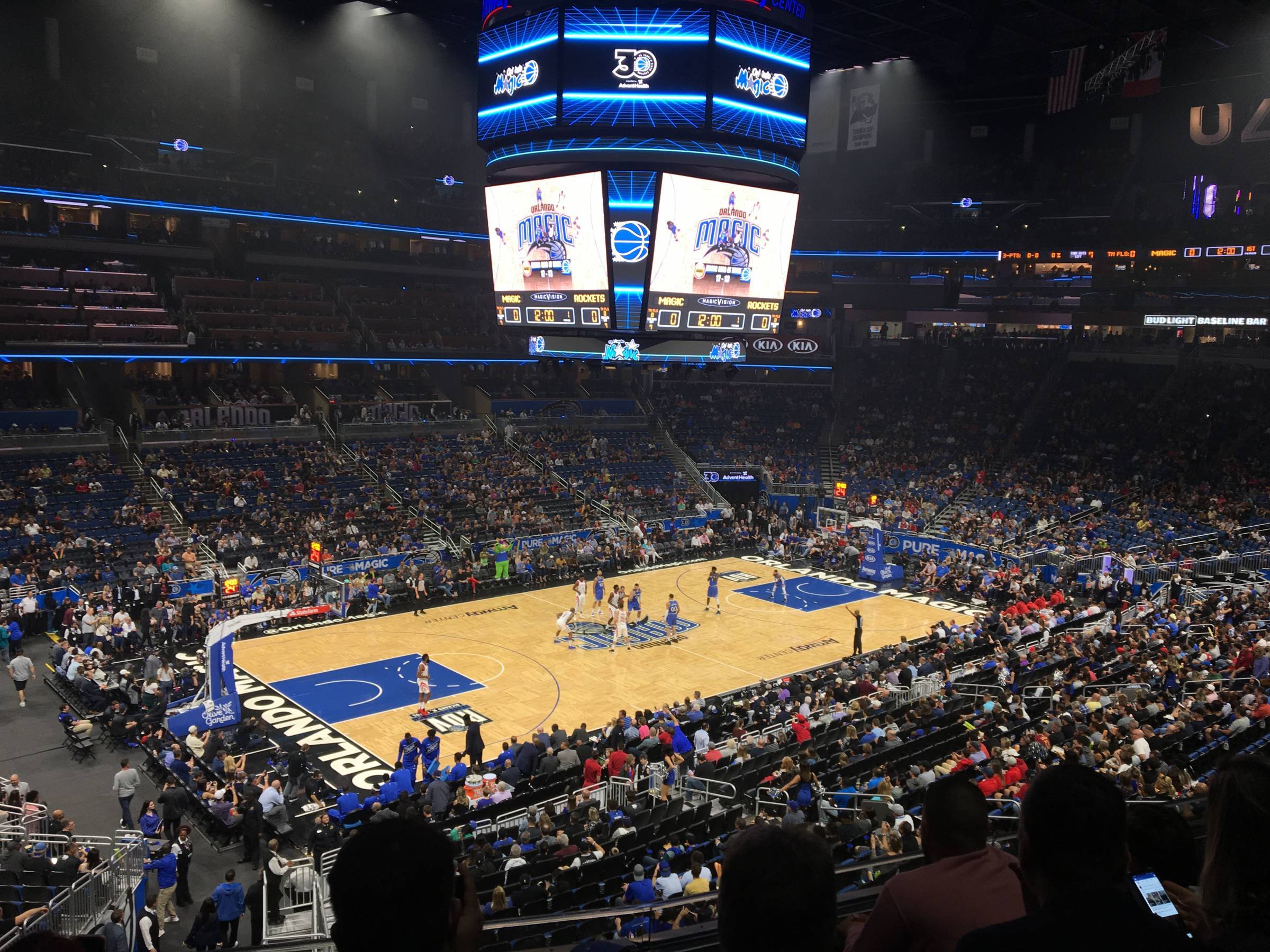 Final Thoughts
I can't emphasize enough the night and day difference between the energy at the Magic and Lightning games I attended on this trip. Granted, I realize Tampa Bay is much more competitive in their league than Orlando, but still the effort put into the experience at Amway was tired and disappointing. If you find yourself in Orlando and have a strong desire to attend a sports game, skip the Magic and drive an hour to Tampa Bay. You'll walk away with a much more memorable experience, plus it gives you a chance to get away from the tourist traffic of Orlando.

Lastly, if you're attending a GA venue, come with a plan. During those initial two hours after doors opened for Winter Jam, fans were stressing. Entering a large arena and evaluating right then and there where the best place to sit is, while also trying to keep your group together and happy, is a difficult task that not everyone can handle. Wouldn't it be nice if some kind of website existed that allows you to see your seats before you get to the stadium...
Tune in next week to follow my travels to Columbus and Cleveland, Ohio. A Wolverine in Buckeye country... should be interesting.
Austin