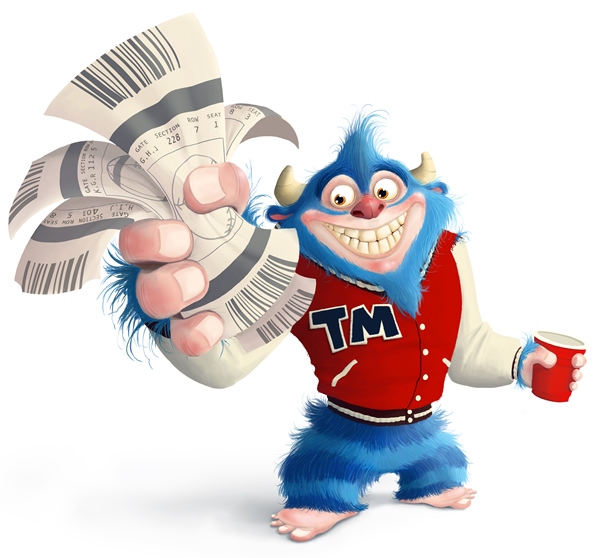 If you've browsed our ticket listings over the past few days, you may have noticed that we're working with a new ticket partner, Ticket Monster. The red-solo-cup carrying, furry creature above is the mascot for Ticket Monster. Their tickets now appear within our ticket listings, alongside three other esteemed ticket networks.
No Additional Fees or Shipping Charges on Ticket Monster Tickets
We were excited to add Ticket Monster to our lineup after learning about their fee structure and shipping charges:
No fees added to any tickets, ever!
Free delivery for all email-able tickets
Free shipping on all tickets mailed to a U.S. address
The Iron Guarantee
One of the most important features we look for when partnering with a new network is their ticket guarantee. What happens if tickets are not delivered on-time? What about when an event is canceled? Or what about a guarantee that the tickets are authentic and will work when you get to the gate?
RateYourSeats.com only partners with ticket networks that offer a 100%+ money-back guarantee for fraudulent tickets, canceled events and tickets not delivered on time. The Ticket Monster Iron Guarantee covers each of these scenarios, leaving you worry-free!
To learn more about Ticket Monster, head over to their About page.