My favorite monthly read is the Monthly Web Development Update Anselm Hannemann writes at Smashing Magazine. His posts aggregate the best reads in web design and development. Sadly, this month's post is the last in the series. While I will miss the monthly roundup, it inspired me to start writing a regular series about what's happening at RateYourSeats.com.
This series will be published semi-regularly (every 3-6 months) and will feature product developments, employee activities and customer suggestions. I hope that this series will showcase our commitment to helping fans find the best seats, give prospective employees insight into the business and demonstrate transparency to our customers.If you have any suggestions or comments, shoot us a note at [email protected]. Thanks for reading!
Summer Intern Class of 2019
Our 2019 intern class was our biggest and best yet! We welcomed five interns and their contributions were enormous! Thank you for everything you did for us this summer!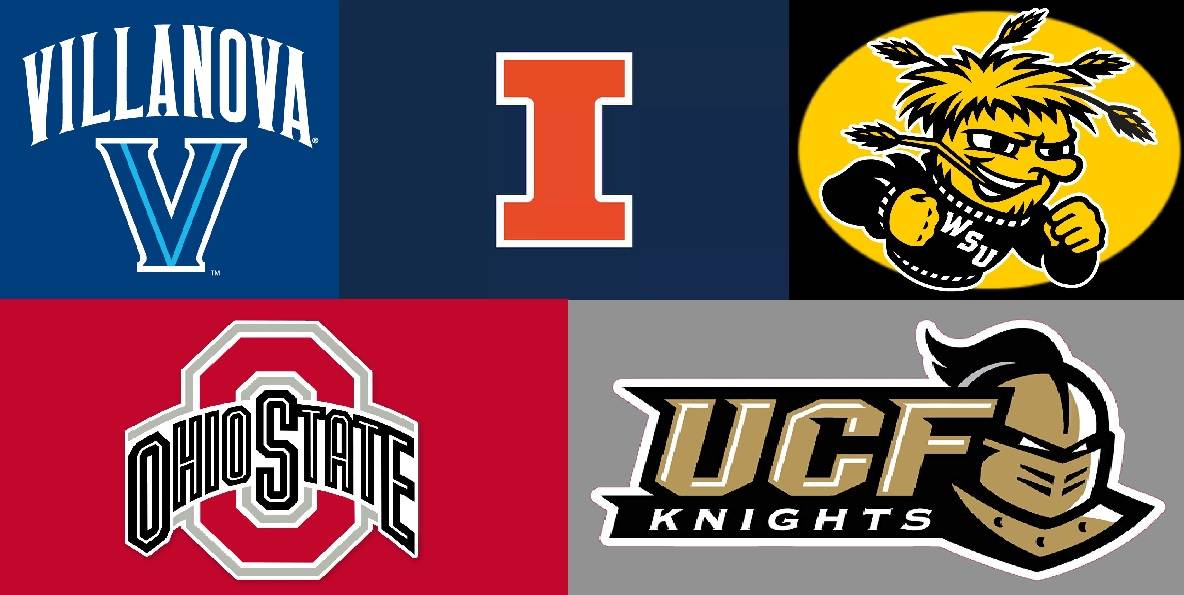 Morgan Dunn - University of Illinois
Emma Cavalier - Villanova
Nayan Patel - Ohio State
Michael Hanson - Wichita State
DJ Poland - Central Florida
Launching 360-degree Stadium Views
One of the most common bucket list items for diehard baseball fans is to visit all 30 MLB stadiums. Our team accomplished that feat in less than 100 days this spring.
Our goal was to take a 360-degree photo from every section in every Major League ballpark. Project 360 kicked off at PNC Park on April 1st and concluded June 26th at Fenway Park. RYS employees took Insta360 cameras all across the country and came back with an incredible collection of interactive media.
About four weeks after the last photos came in, we had them live on the website using the A-Frame web framework.
We Moved into a New Office!
We've spent the last two-plus years at Novel Office in Chicago. We occupied six different offices in the same building before moving into an upgraded space on June 1st. We love the extra space, natural light and great views of the Sears Tower - though it is starting to feel a bit empty with the interns having gone back to school.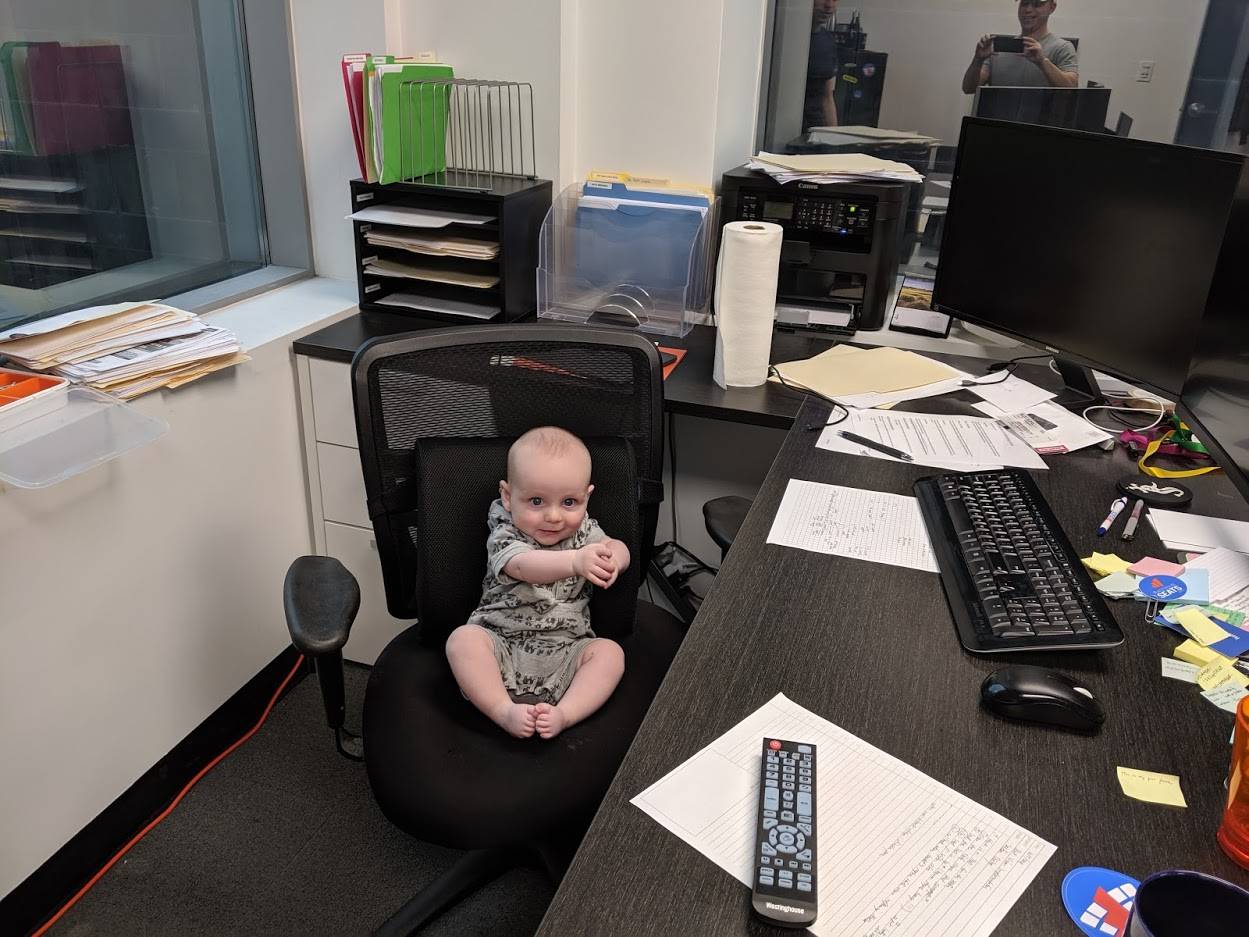 Bowling for Charity
Our first team event of the summer was the Cubs/White Sox game at Wrigley Field on June 18th. Eloy Jimenez launched a two-run home run in the 9th inning to haunt the Cubs and give the White Sox a 3-1 victory.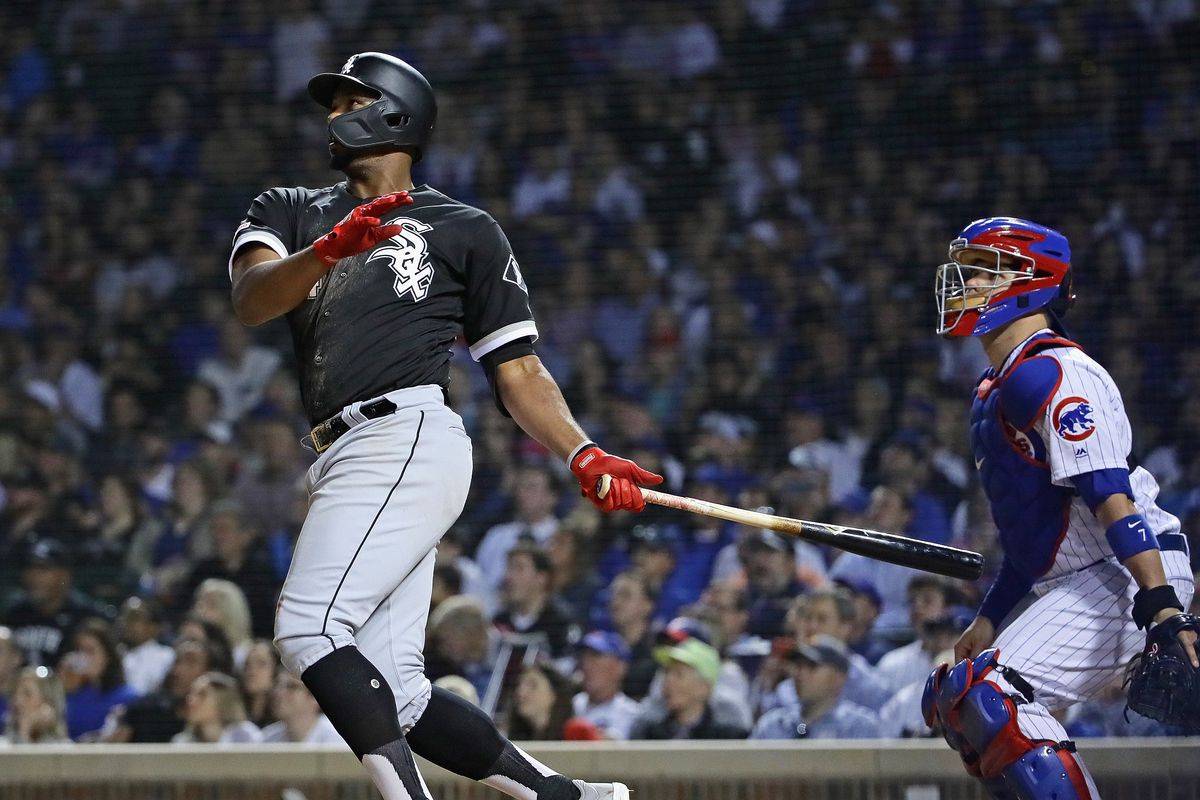 Our last team event of the summer with the interns was charity bowling. Everyone chose a charity and earned donation dollars based on the number of pins, spares and strikes they recorded.
In total, more than one thousand dollars was donated to charities, including the Parkinson's Foundation and After School Matters. Also, special shout-out to the Epi4Dogs Foundation, which read the donation inscription and emailed us back - letting us know it was the first time they received a donation from a bowling group 🎳.
First Annual Darts Tournament
At the end of July we had to say good-bye to Austin Dixon, who was our Sports and Music Stadium Researcher. Austin traveled to dozens of stadiums throughout North America in his eight months with the company before accepting a position in medical school.
Austin played darts nearly every day over the summer with the interns. So we decided that Austin's going away "gift" would be a highly-organized team darts tournament.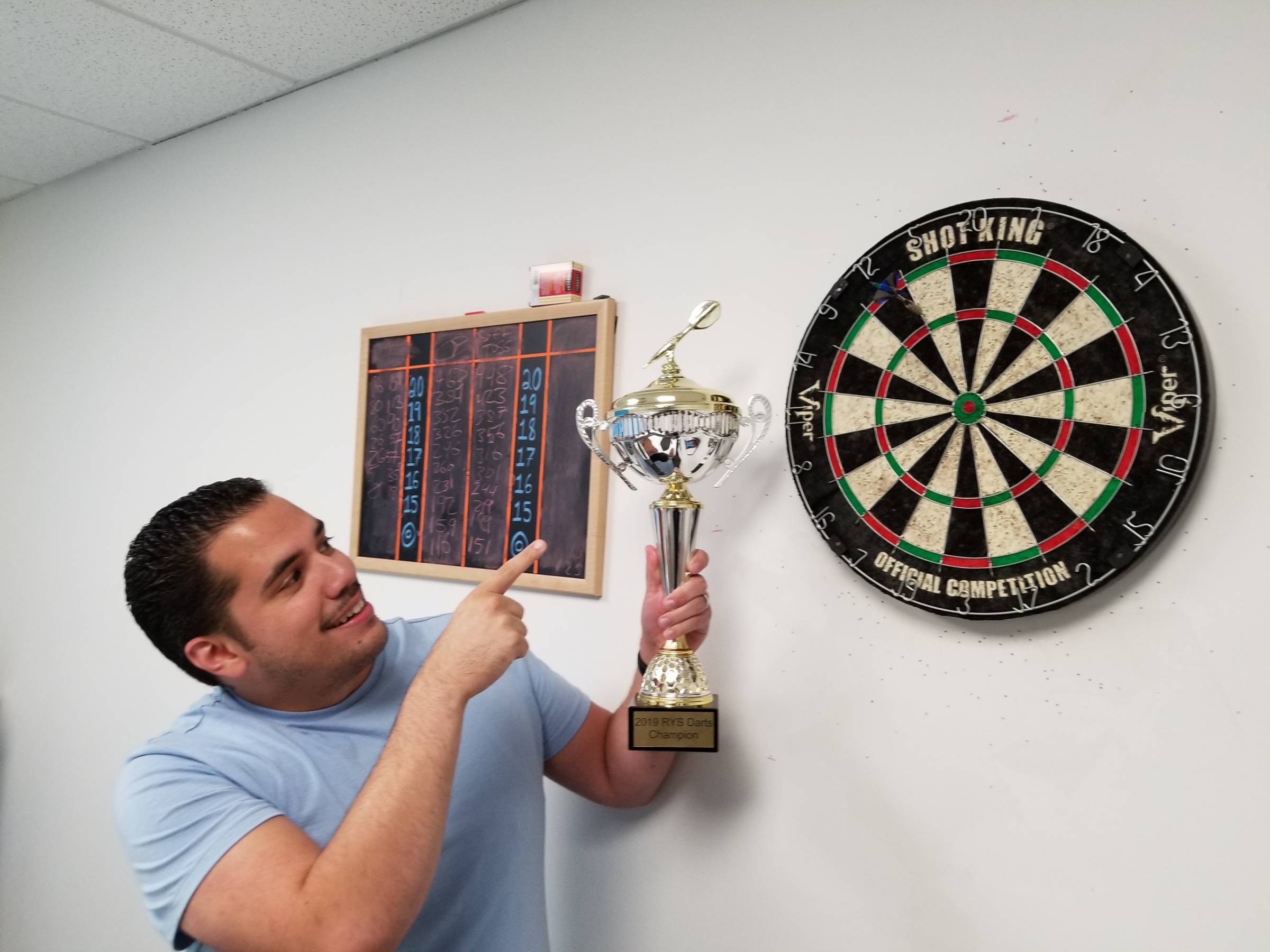 The multi-week tournament included a seeding shootout, a round-robin tournament and a championship round. Ultimately, the Flip Flops - captained by Alejandro - overcame 2% odds to win the tournament and take home the trophy. We're hoping a few interns come back over winter break to participate in a winter tournament!
Football Data Audit Complete
For every sports season we conduct a data audit that ensures the accuracy and comprehensiveness of our seating charts, tickets and seating information. This year's football audit was the biggest one yet and wrapped up at the end of August.
The NBA, NHL and college basketball audits will be conducted throughout September and October. If you notice any data inaccuracies on our website, please drop us a note!
Customer Suggestions
One of the most polarizing concepts in the ticket industry is zone tickets. These are tickets that a seller lists in a section and row and then promises to provide tickets in a comparable or better section and row.
Some fans don't mind purchasing zone tickets because sometimes it is the only way to secure seats for a show. Unfortunately, we had two customers this summer who thought they were getting seats in the exact section and row listed. Zone listings have lengthy disclaimers and RateYourSeats.com was the first - and may still be the only - ticket company to label these types of tickets as "Zone Seating". Never-the-less, these customers were upset to receive tickets in a non-matching row.
To respond to these customer complaints, we have removed the listed row from zone tickets and replaced it with the word "Zone". We hope this will help mitigate confusion from future customers.
Stadiums We Visited
I wish we started these update posts a long time ago - just so that our users and customers could see how seriously we take our stadium data. Our staff visits 50-100 stadiums per year. Here are the stadiums and events we attended this summer (May 1 - August 31).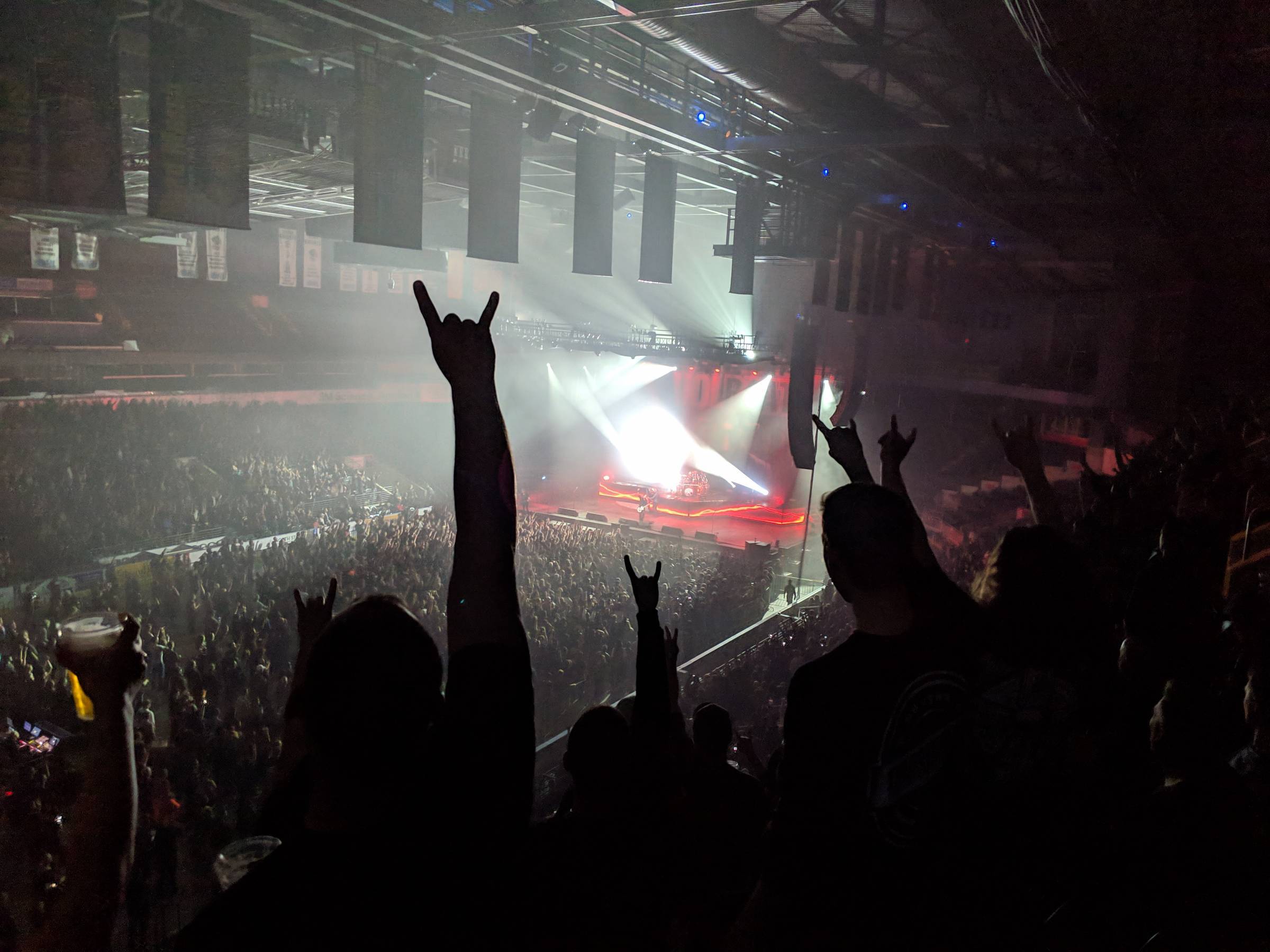 | | | |
| --- | --- | --- |
| Stadium | Event | Notes |
| Angel Stadium | LA Angels | |
| Cadillac Palace | Les Miserables | Multiple Visits |
| CenturyLink Field | Seattle Sounders | |
| Chase Field | Arizona Diamondbacks | |
| Citi Field | New York Mets | |
| Comerica Park | Detroit Tigers | |
| Coors Field | Colorado Rockies | |
| Dodger Stadium | LA Dodgers | |
| Fenway Park | Boston Red Sox | Multiple Visits |
| Fifth Third Arena | | |
| Gillette Stadium | NE Revolution, Dead and Company | |
| Globe Life Park | Texas Rangers | |
| Gorge Amphitheater | Cage the Elephant and Beck | |
| Great American Ballpark | Cincinnati Reds | |
| Guaranteed Rate Field | Chicago White Sox | Multiple Visits |
| Hollywood Bowl | Chris Tomlin | |
| Madison Square Garden | Billy Joel | |
| Minute Maid Park | Houston Astros | |
| Nederlander Theater | Falsettos | |
| Oakland Coliseum | Oakland A's | |
| Oracle Arena | Pentatonix | |
| Oracle Park | SF Giants | |
| Park Theater | Janet Jackson | |
| Petco Park | SD Padres | |
| Progressive Field | Cleveland Indians | Multiple Visits |
| Red Rocks | | |
| Rockland Pavilion | Slightly Stoopid | |
| Rogers Centre | Toronto Blue Jays | |
| Rose Bowl | BTS | |
| Soldier Field | Chicago Bears, The Rolling Stones | |
| Sunlight Supply Amphitheatre | Cage the Elephant and Beck | |
| Tacoma Dome | Queen | |
| Target Field | Minnesota Twins | |
| TD Garden | Hugh Jackman | |
| T-Mobile Park | Seattle Mariners | |
| Wrigley Field | Chicago Cubs | Multiple Visits |
| Xcel Energy Center | Hillsong United | |
| Xfinity Center | Dave Matthews Band | |
| Yankee Stadium | New York Yankees | |