UPDATED: March 2020

Sitting behind the dugouts has become a safer and more comfortable experience for fans compared to years past. We're not talking about padded seats or in-seat amenities. Instead, the fans who sit behind the dugouts have become significantly less vulnerable to being injured by a hard-hit foul ball. That is because every team in the MLB has made an effort to protect fans sitting in these seats from foul balls that come screaming off players' bats. Teams are now starting to extend the screening or netting behind home plate and down the lines.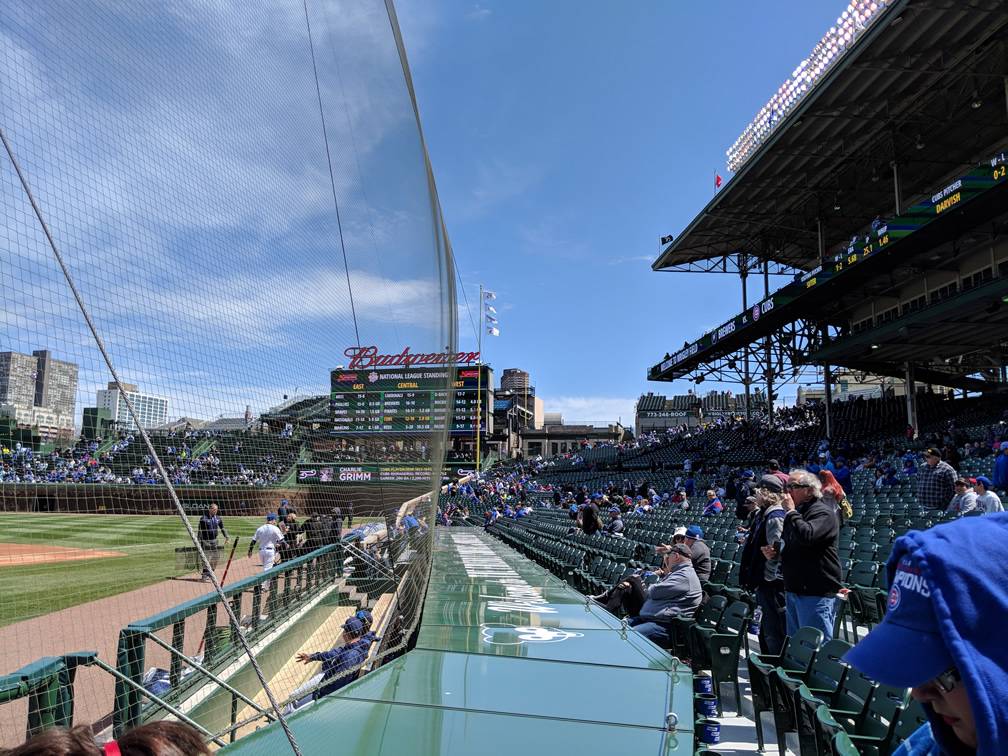 Over the past few years, there has been an increase in the amount of injuries that have occurred during MLB games due to a lack of netting at stadiums. Hard-hit foul balls have flown past the end of the netting too fast for the fans in the affected sections to react, causing potentially serious injuries to fans, including a young fan at a Yankees game in September 2017. Occurrences like these increased fans' and teams' awareness of the vulnerability of fans in sections close to the infield and the need for more safety in the stadium. This triggered an outcry for the extended protective netting that is now being put in place.
A major cause for the increase in safety is the vast increase in the speed of the game in recent years. Pitchers are throwing harder than ever before. To combat this, hitters are getting quicker and stronger in order to catch up to faster pitches. This combination causes seats that have not historically been impacted by foul balls to become more susceptible to danger, because the foul balls are hit so much harder they have increased areas where fans are vulnerable. The safety of fans is, and always should be, the top priority to the MLB and its teams, which is why these nets have been a major project in every MLB stadium.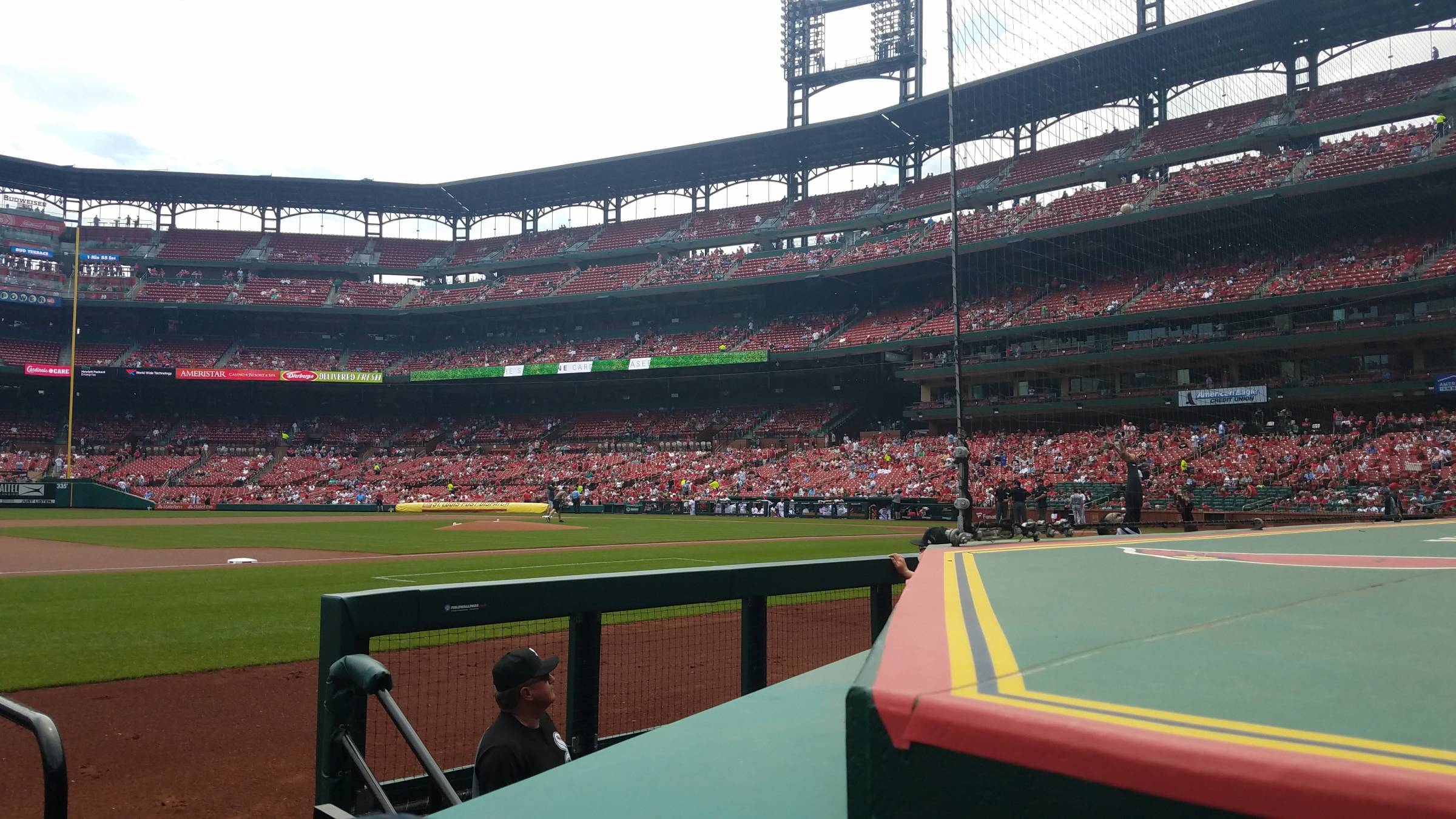 However, the change hasn't come without controversy. The areas where the nets have been put up are in front of some of the best seats at any baseball stadium. These seats do not come at a low cost, and some of the historical benefits to these seats, such as catching a foul ball or getting to interact with a favorite player, have been impacted by expanded protective netting. Some fans, therefore, find the new nets intrusive to their viewing experience because they put a barrier between the fan and the game. This also detracts from the authentic viewing experience these field-level seats offer.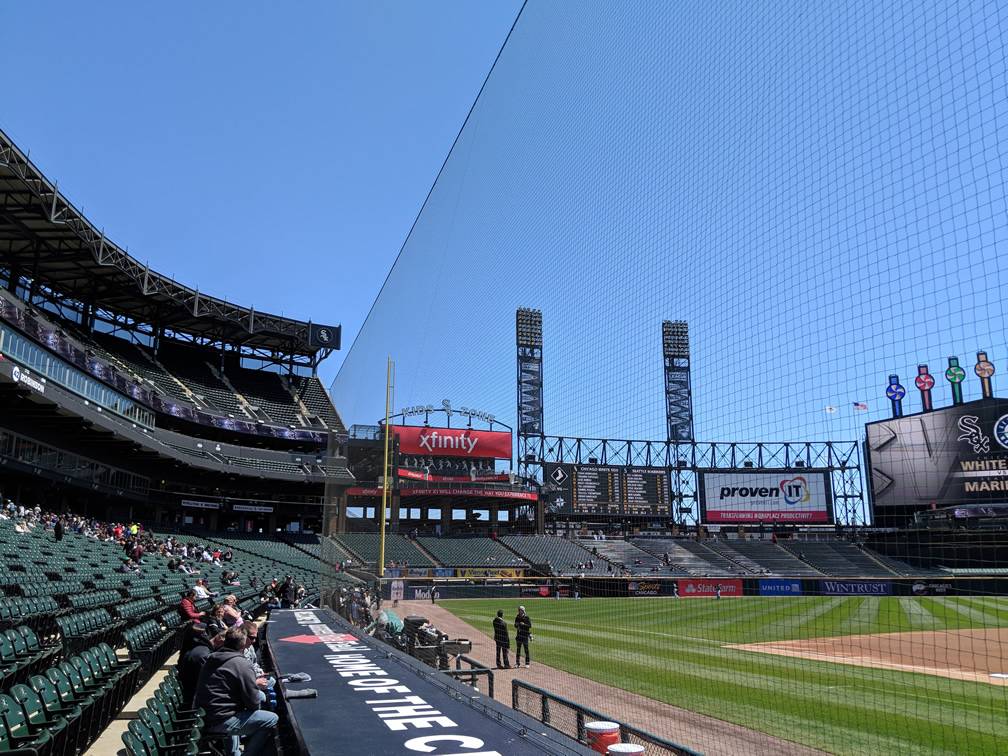 The teams understand that the screening, despite making the game safer for fans, can detract from the experience, and they are attempting to combat that with new technologies that make for stronger and more transparent screens. These new technologies have minimized the impact the screens have on the fan experience. Regardless, there is still debate concerning the ideal length of the screening. For many of us here at RateYourSeats.com, when we sit in the seats affected by this change, we don't even notice the screens in front of us.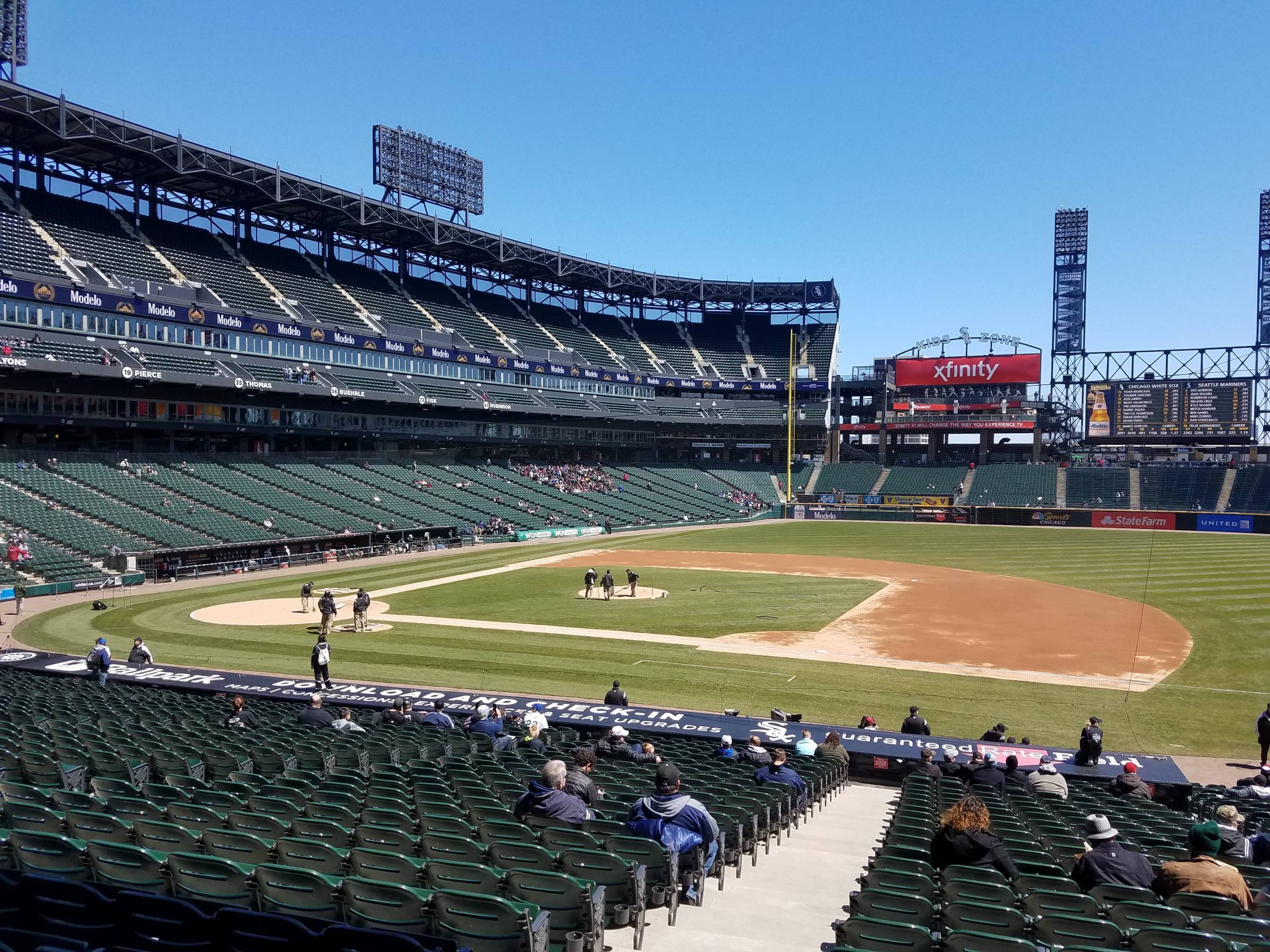 Of course, every MLB stadium is different. Some stadiums, such as Citi Field and Yankee Stadium in New York, have taken an extra step and put up screening that stretches down nearly the entire right and left field lines. To some, these extensions come off as excessive because the amount of screening is significantly greater than what other teams have put in place or was in place in previous years. However, as the game continues to speed up in the future, more teams may decide to follow the examples that the Yankees and Mets have set for a continued increase in safety in their stadiums.
For now, though, each team has extended the netting in their stadium to the outfield end of each dugout or further. This means that most sections in the infield will be protected by the new netting. Whether you're bringing a family and want the comfort of being protected from potential foul balls, or you're a fan that hates sitting behind nets and wants to avoid them altogether, the list below shows the outline of the protective netting or screening for each MLB stadium and the sections the screening protects.

Following the 2019 All-Star Break, the Chicago White Sox installed netting that spans foul-pole-to-foul-pole. They were the first Major League team to take such aggressive measures to combat foul ball injuries. Early reaction was mixed with some fans in favor of full-fledged safety and others feeling like they're missing out on a change for a souvenir. Starting in 2020, many teams around the league followed their lead. The updated sections are below.

| | | |
| --- | --- | --- |
| Stadium | Sections | |
| Angel Stadium | 109-137 | |
| Oracle Park | 101-135 | |
| Busch Stadium | 135-165 | |
| Camden Yards | 6-70 | |
| Chase Field | 109-135 | |
| Citi Field | 109-126 | |
| Citizens Bank Park | 109-138 | |
| Comerica Park | 116-140 | |
| Coors Field | TBD | |
| Dodger Stadium | 41-40 | |
| Fenway Park | 9-79 | |
| Globe Life Field | 1-26 | |
| Great American Ballpark | 112-135 | |
| Guaranteed Rate Field | 109-155 | |
| Kauffman Stadium | 107-148 | |
| Marlins Park | 8-21 | |
| Miller Park | 3-26 | |
| Minute Maid Park | 106-132 | |
| Nationals Park | 109-135 | |
| Oakland Coliseum | 103-130 | |
| Petco Park | 101-116 | |
| PNC Park | 1-32 | |
| Progressive Field | 128-174 | |
| Rogers Centre | 113D-130D | |
| T-Mobile Park | 122-138 | |
| Truist Park | 107-143 | |
| Target Field | 103-125 | |
| Tropicana Field | 117-118 | |
| Wrigley Field | 105-130 | |
| Yankee Stadium | 011-029 | |
When searching for tickets in these sections on RateYourSeats.com there will be a notice indicating the tickets being viewed are in a section located behind protective netting.