It's almost that time of year! The heat of summer is slowly turning into the crisp, cool air of autumn and football season is right around the corner! This NFL season is poised to be one of the most exciting in recent memory with offensive stars such as Patrick Mahomes (Chiefs) and Baker Mayfield (Browns) primed to have big years, while guys like Aaron Donald (Rams) and Khalil Mack (Bears) look to build on their monster defensive performances from last year. Diehard fans will look to pack stadiums again this year to watch their teams battle it out on the gridiron.

[RELATED] 🏈 Where to Sit for a Football Game
Nothing is more electric in football then when your team runs out of the tunnel at home. The lights dim, the production crew plays a hype video on the huge jumbotron, the adrenaline in your body is pumping, the suspense building. The video ends, and everybody in the building is ready to run through a brick wall. The team runs out on the field, with fireworks and flames shooting out of machines, to the tune of 60,000+ screaming fans. It's an atmosphere unmatched around the world.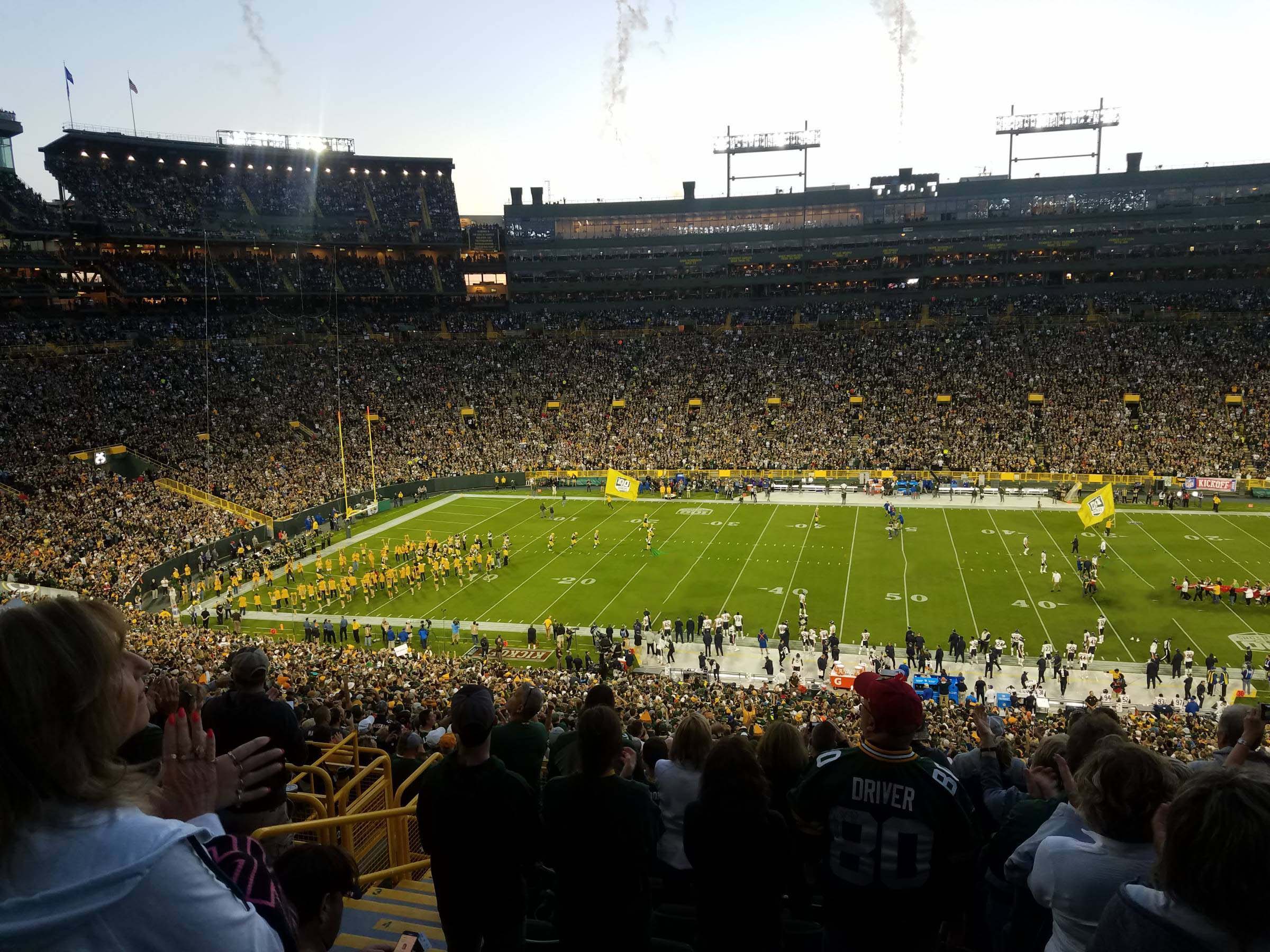 If you want to be in the heart of all this, it's good to know which tunnel your team is going to run out of - whether you're a fan of the home or visiting team. Here at RateYourSeats.com, we have researched and compiled the locations of all 32 NFL teams' home and away tunnels. Click a team name for more information and to search tickets or click a section to learn more about those seats.
Home and Away Tunnels for Each NFL Team*
*Updated August 2019