Madison Square Garden Chase Bridge Seats
After three years and more than $1 billion, some of the final touches of the Madison Square Garden renovation were unveiled at the beginning of this year's hockey and basketball seasons. One of the most anticipated features of the renovations were the Chase Bridge Seats that were installed on the North and South ends of the 10th Level.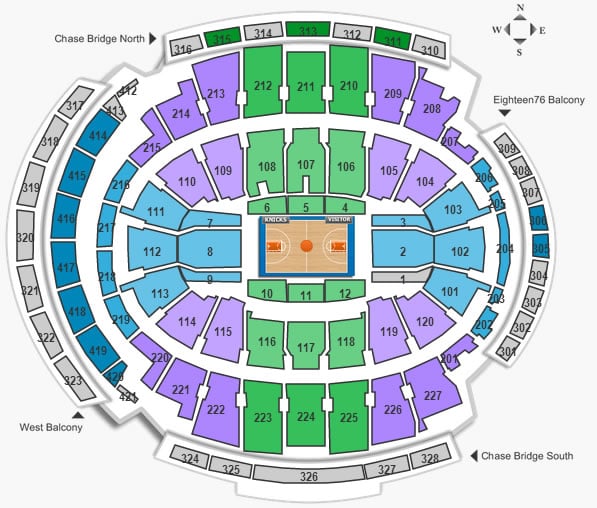 Chase Bridge Seat Features & Amenities
Catwalk-style design hanging above 200 level
Closer to court than much of the 200 level
Ultimate bird's eye view
Bar-stool seating in the last row
200 Level Obstructed Seating
The addition of the Bridge Seats came with major question marks about whether or not 200 Level seating was going to be obstructed. Fortunately, all of the action on the ice and on the court can be seen from the 200 Level. However, the scoreboard is obstructed for fans sitting in rows 10 and higher in Sections 204-218 and 221-227. To minimize the issue, TV monitors were installed on the back-side of the Bridge Seats so fans in the 200 level can see replays and keep track of player stats.
Chase Bridge Seats View From Seats
We sent Konrad Brattke Photography out to MSG at the end of October for a Knicks game and he came back with some great shots of the court from the North and South Brdges.
Bridge Seats Tickets
Given their status as one of the more unique seating locations at Madison Square Garden, Chase Bridge Seat tickets are among the more expensive Knicks and Rangers tickets. As of this writing, the cheapest tickets we could find for a Knicks game were $95 and $105 for a Rangers game.