Last month we embarked on a trip to Texas to check out some of the state's most popular venues. Among our stops was a trip to beautiful Rangers Ballpark (now named Globe Life Park). We attended two games featuring the White Sox and Rangers, looking for some of the best and worst places to sit. Here's what we found:
Great Options For Seeing Into the Dugouts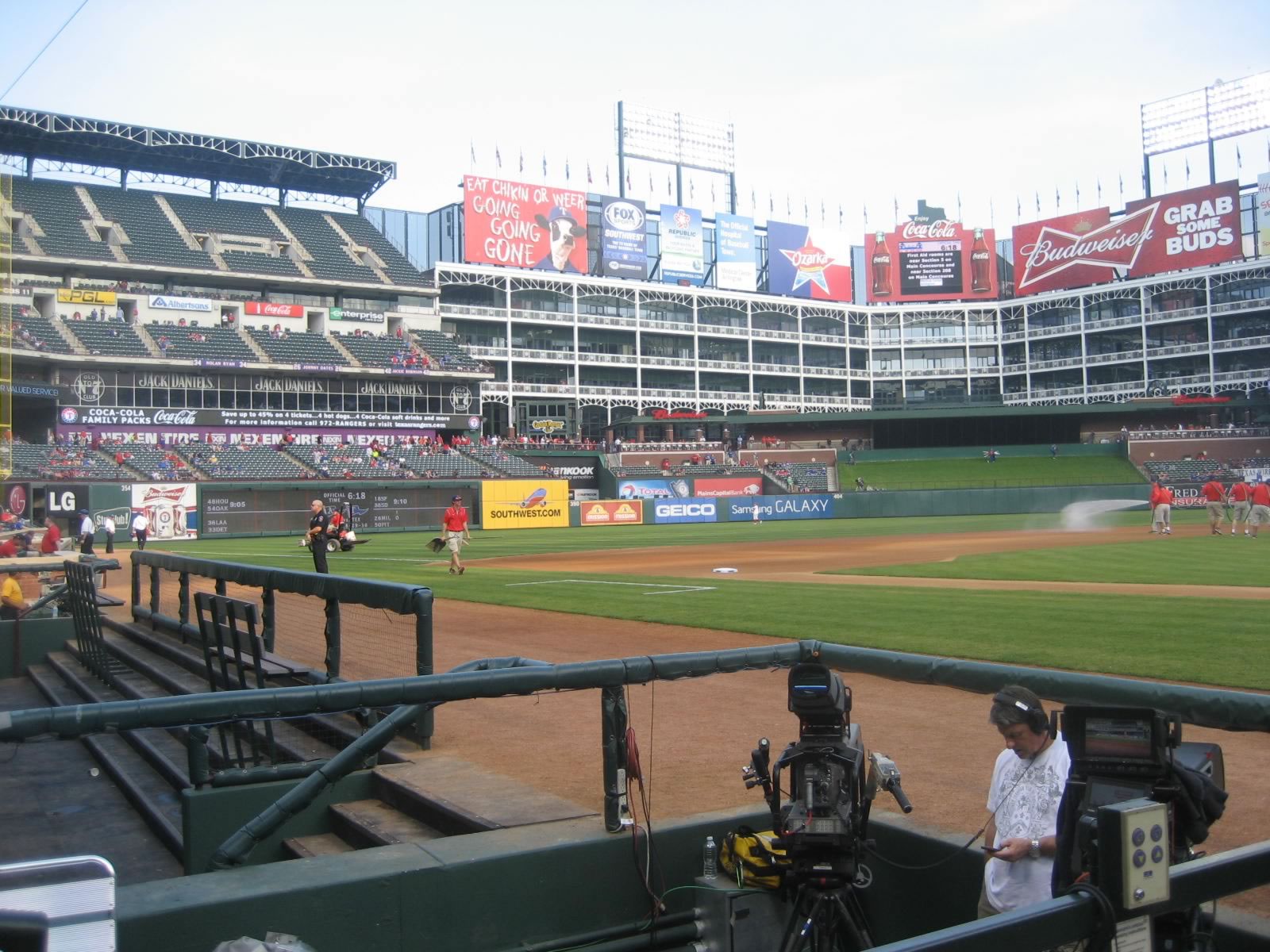 The dugouts juts out onto the field, leaving the adjacent seats with a great view of the players and everything that happens in the dugout during the course of a game.
The Seats Next to the Lawn are a Perfect Pre-Game Hangout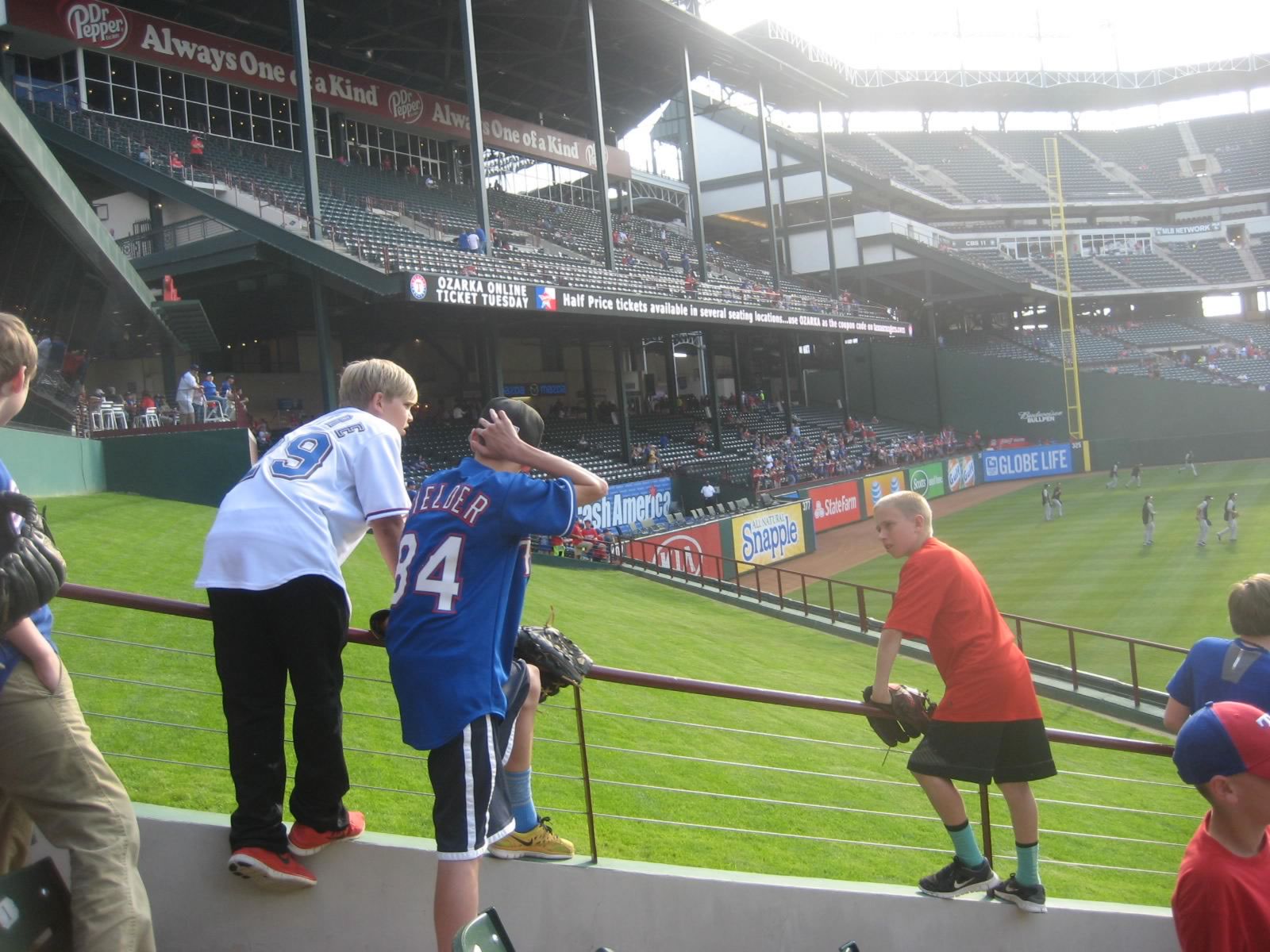 Rangers Ballpark opens a full two hours before the first pitch, giving fans ample time to enjoy batting practice. It's a bit of a poke to get it out to left-field over the tall wall, but plenty of balls make it into the stands.
If you're bringing kids, have them bring their glove and hang out near Sections 51 and 52. When a ball is hit out to straight-away center-field, they'll have a chance to run onto the lawn and wrestle for the souvenir.
There Are Bad Seats at Rangers Ballpark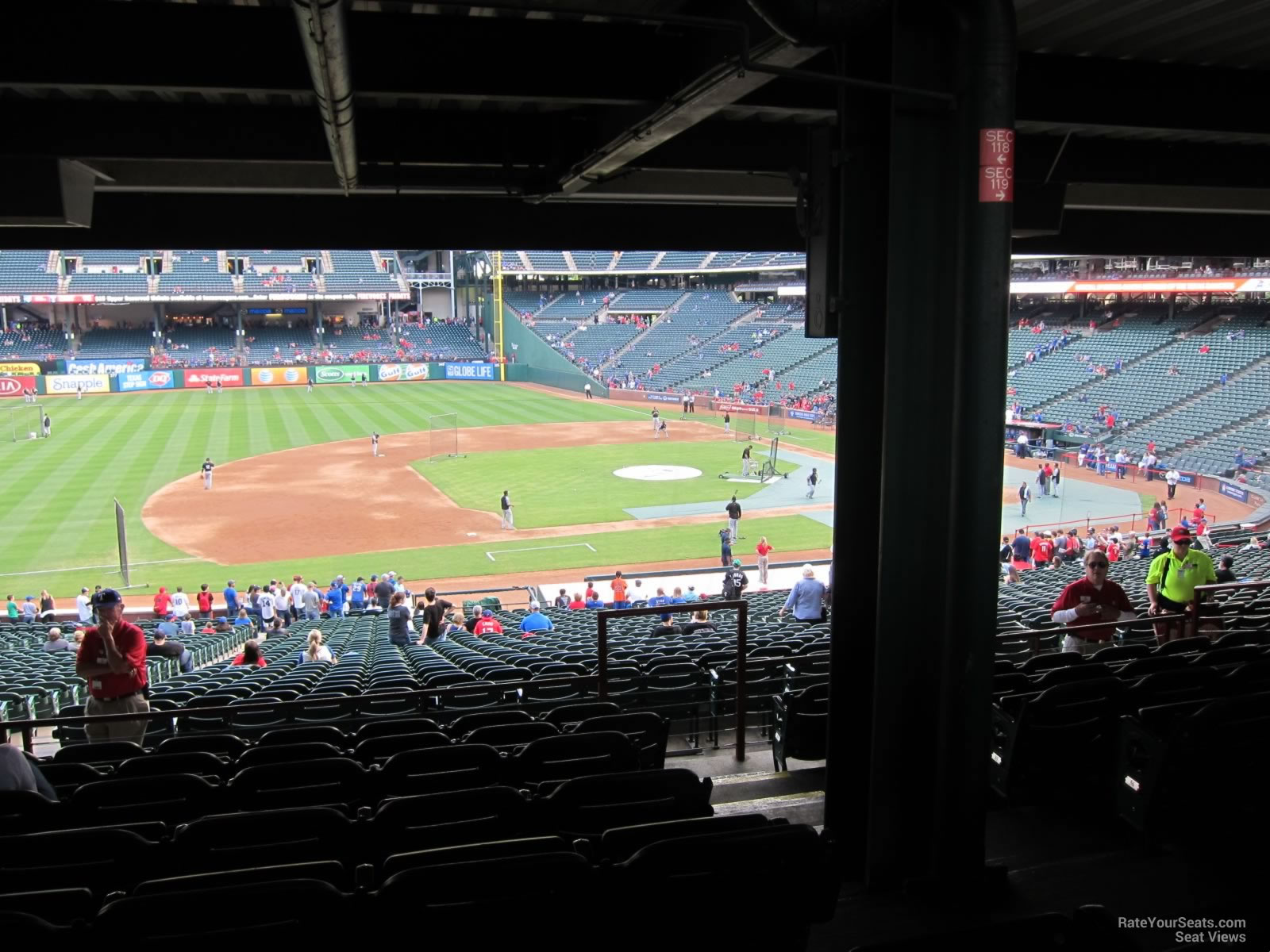 Rangers Ballpark does have its share of bad seats. The videoboard is in a terrible location, putting a premium on seats that have a good view of the screen high above right-field. And the columns, well, there are a lot of columns in right-field and in the last rows of the lower level.
The photo above was taken from the back of Section 118 where you get too much cover. You don't have to worry about the sweltering sun, but you also can't see the videoboard or flyballs.
Learning More About Rangers Ballpark
We have hundreds of seat view photos from every section at Rangers Ballpark. Check out the photos, read the seat reviews and buy tickets off the super-charged Rangers Ballpark Interactive Seating Chart.
Soon we'll be publishing our guide to obstructed seating at Rangers Ballpark/Globe Life Park. The guide will detail the absolute worst seats in the stadium and make it easy for you to avoid a poor view.