Meet Austin Dixon, Sports and Music Stadium Researcher at RateYourSeats.com.
Why did you apply for the Sports and Music Stadium Researcher position?
AD: Well, I made this conscious decision to go to med school and realized that there is a tough road ahead of me with the number of hours I will be spending between the hospital and years I will be in school. This made me realize that what I am doing now (interest wise) will change drastically and I won't be able to give more attention to my other interests as I am working and studying so much. Due to all of this, in my last remaining 8 months, it was important for me to have a job that further explores those other interests that may be on the back burner. So, when I found a job that had sports, music, photography, and travel combined, it couldn't have been a better match!
How did you go about with submitting your application and cover letter?
AD: I looked back across my experiences and narrowed down what I thought was most applicable by showcasing my soft skills such as being a team player, leadership, and problem solving, in addition to my love for sports, music, travel, and photography.
I drafted up my cover letter and application about 5 times and my girlfriend read each draft (shout-out Anja). It went through multiple drafts and edits.
Clearly, you are a fan of live entertainment. What is your go-to music genre and your favorite sports team?
AD: It changes often, but at the moment it has to be hip-hop. Reason being, hip-hop artists today are being more innovative than other genres and the energy these artists bring to their live shows is UNMATCHED!
As for sports teams, it changes with season. Right now, it has to be the undefeated University of Michigan basketball team.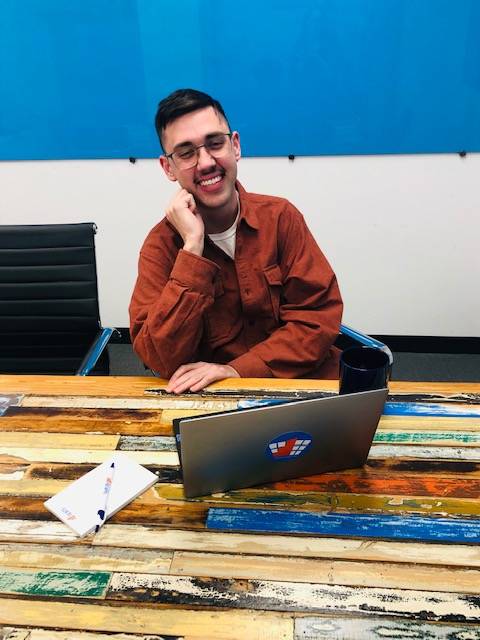 What were you doing before this position?
AD: I originally moved to Chicago for an education service experience with SAGA innovations. After that, I spent the summer writing and drafting my med school applications while simultaneously working as a vendor at Wrigley Field. My goal during this time was to make as much money as possible while still having ample time to work through the difficult medical school application process.
What is your goal as the Sports and Music stadium researcher for RateYourSeats.com?
AD: I really want to bring the photo coverage to the next level. Not only covering the stadiums where we are missing coverage, but also improving stadiums in which the coverage is lacking quality.
Also, a sub-goal is to create a blue print for anyone who gets this role after me and how they can go about this job in the best way possible.
There is a lot of strategy in booking these trips that through these experiences hopefully I will be able to optimize and share with others.
What venue are you most looking forward to visiting?
AD: I want to see a bunch of outdoor music amphitheaters such as Red Rocks Amphitheatre in Colorado.
If you could choose one concert to go to this year, who would you see?
AD: Tough question because so many shows haven't been announced yet, but right now either Travis Scott or Elton John.
What is your favorite thing about working at RateYourSeats.com?
AD: I love the team dynamic and community of the organization and I love everyone working together in the same space.
I think this is an extremely exciting time to be joining the RYS Team!
What is your favorite feature that RateYourSeats.com offers?
AD: I do think there is a lot of benefit in seeing the view from the seat before a specific event.
This is an idea that once I realized existed, I thought "Why didn't I think of this?"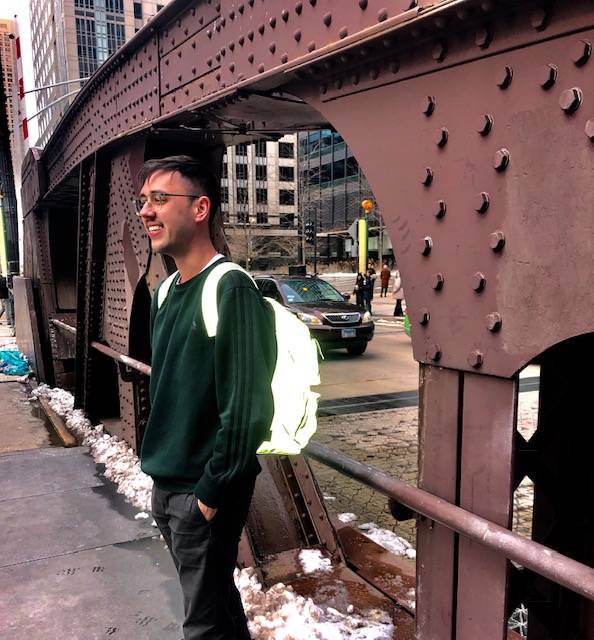 There was a total of 419 candidates that applied to the Sports and Music Stadium Researcher position. Of those 419 candidates, 36 made it to the second round of interviews, and from that pool only 9 made it to the third round of interviews. Why do you think you were chosen for this position?
AD: The other candidates must have just been terrible! No, just joking. I truly believe it is because it is the perfect fit. I am a strong believer that the perfect job exists for everyone and in this case, this position fit for me.