During a recent trip to Texas, we made our way over to San Antonio to take in a Spurs game at the AT&T Center. While it wasn't much of a match up against a struggling Lakers team with an injured Kobe Bryant, it gave us a good chance to roam around and check out all that the venue has to offer.
Favorite Spots to Watch the Game
Not surprisingly, it was tough to beat the Charter Level seats right at midcourt. Although they are consistently among the most expensive options, the seats in Charter Section 22 come loaded with impressive views of the court and player benches, close proximity to the floor, and access to the upscale club concourse.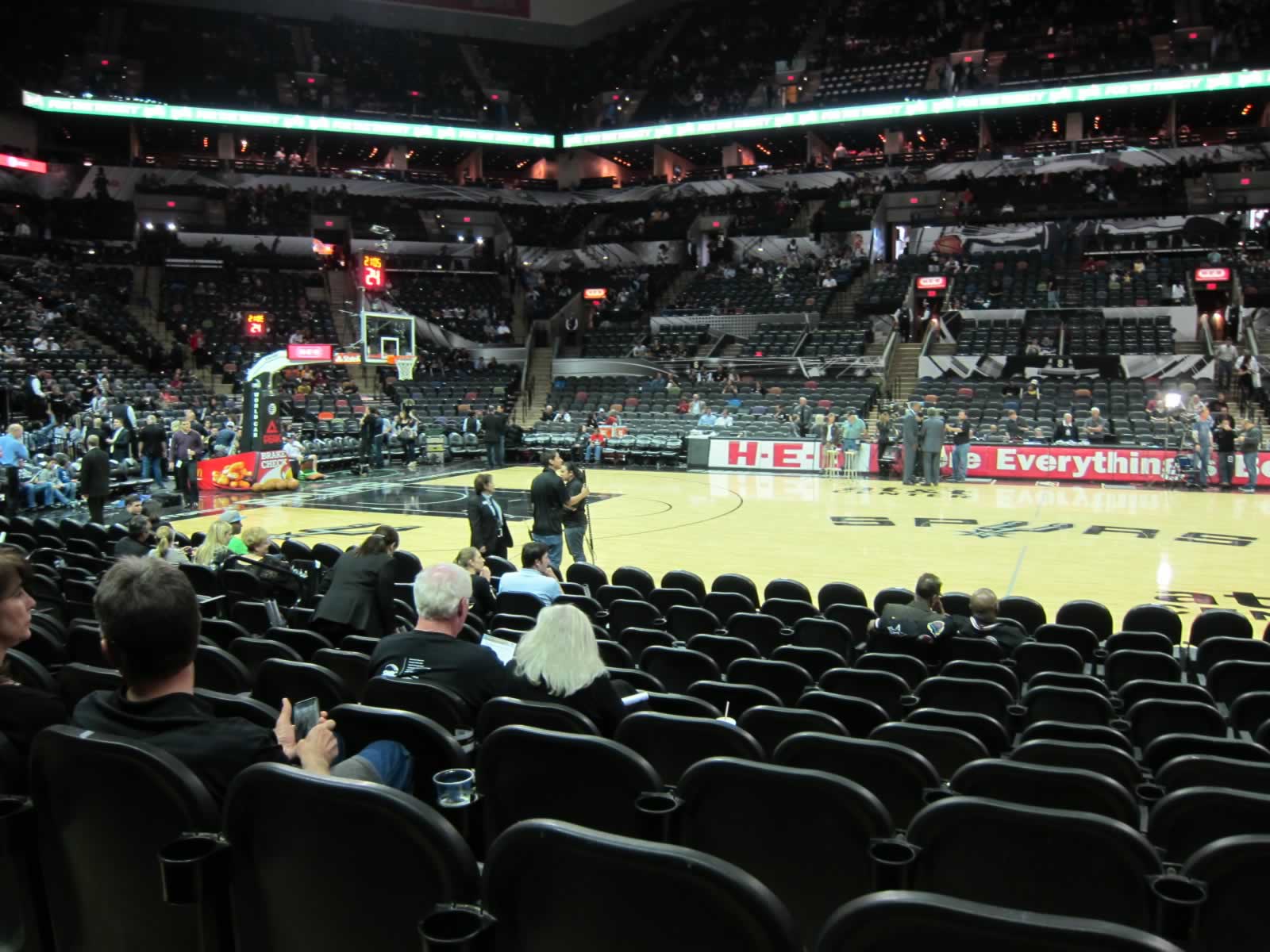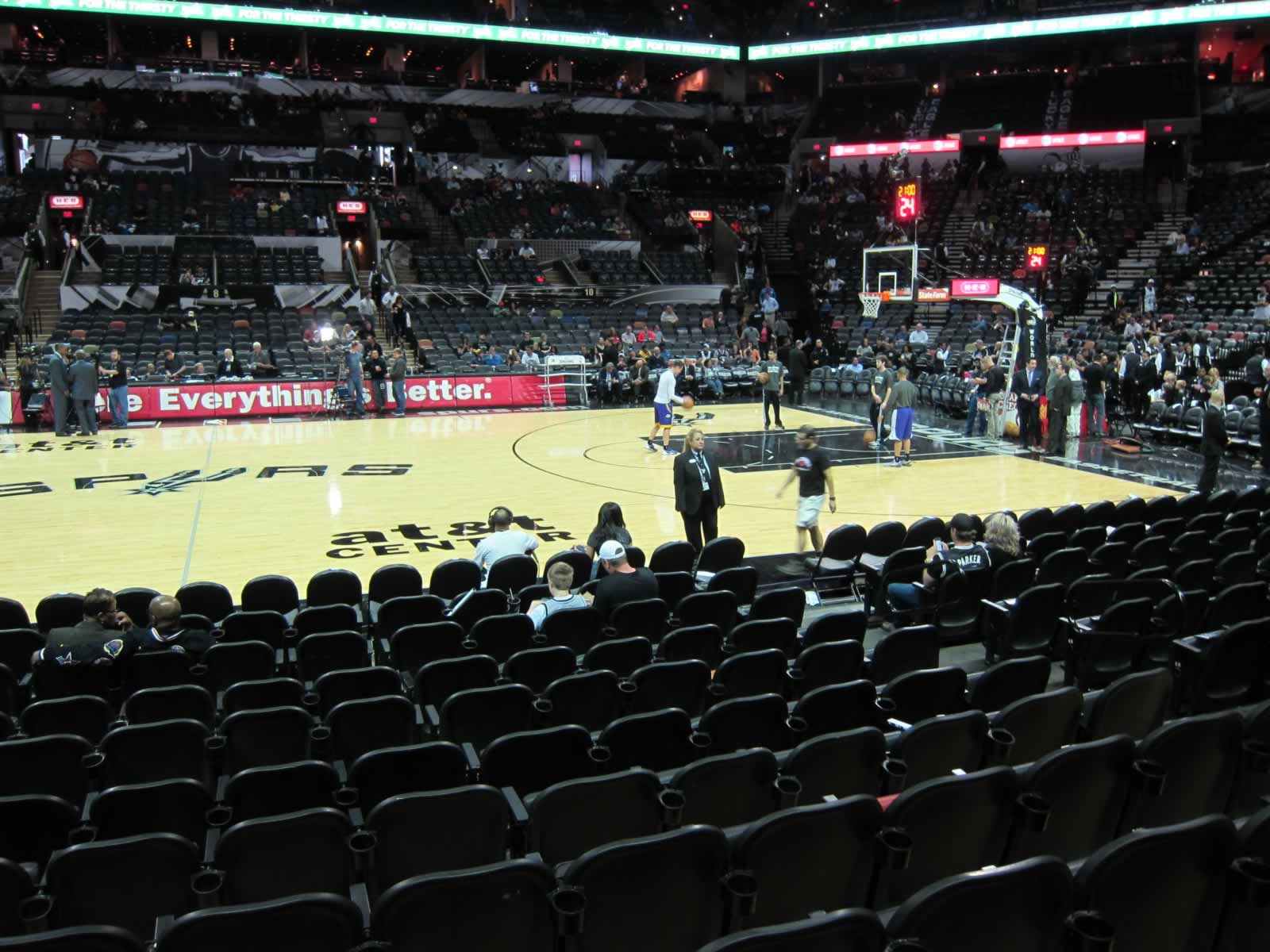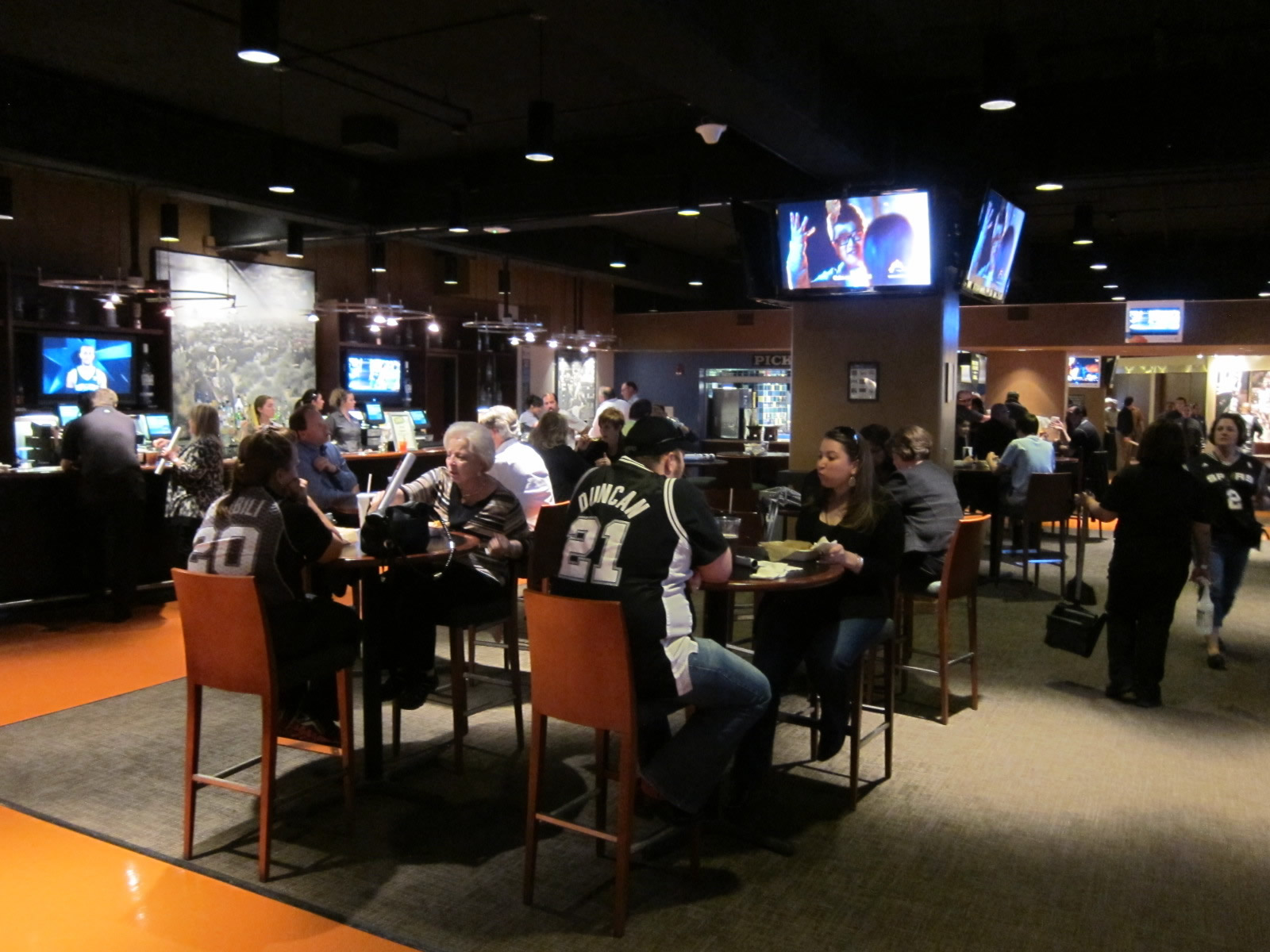 What we were more surprised about was the good viewing perspective near the top of the 100 level corner sections. Section 126 Row 34 is at the top of the section, but has a great seating height, faces right at center court, and is just a few rows up from the concourse entry tunnel.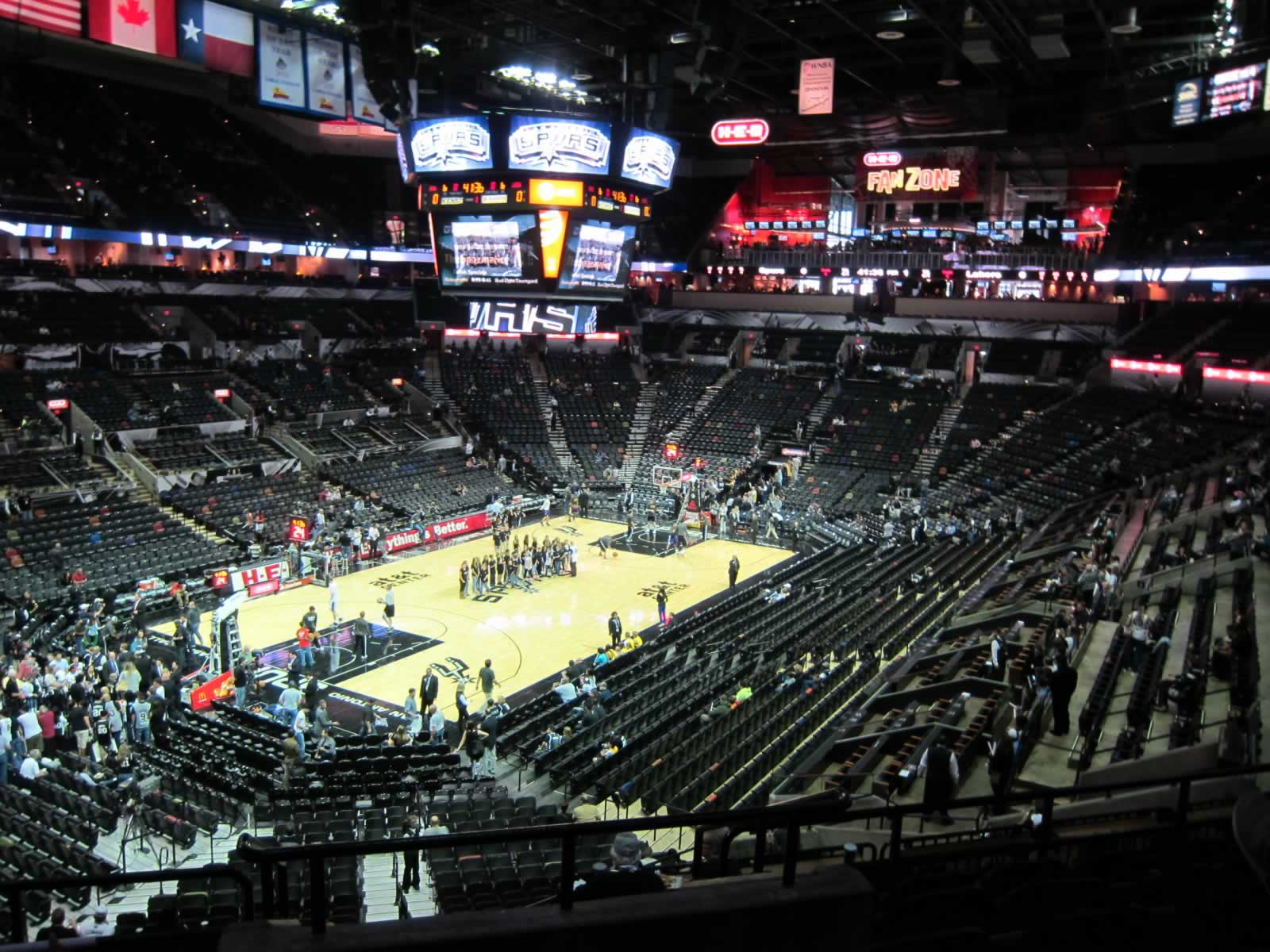 Get Close to the Players Near the Entry Tunnels
If you can get to the game early, Spurs fans will want to check out Sections 101 and 128, while visiting team supporters should head to Sections 114 and 115. The entryway to the team locker rooms is located just below, and the railings along side the tunnel are a great place to get a close up view of your favorite players.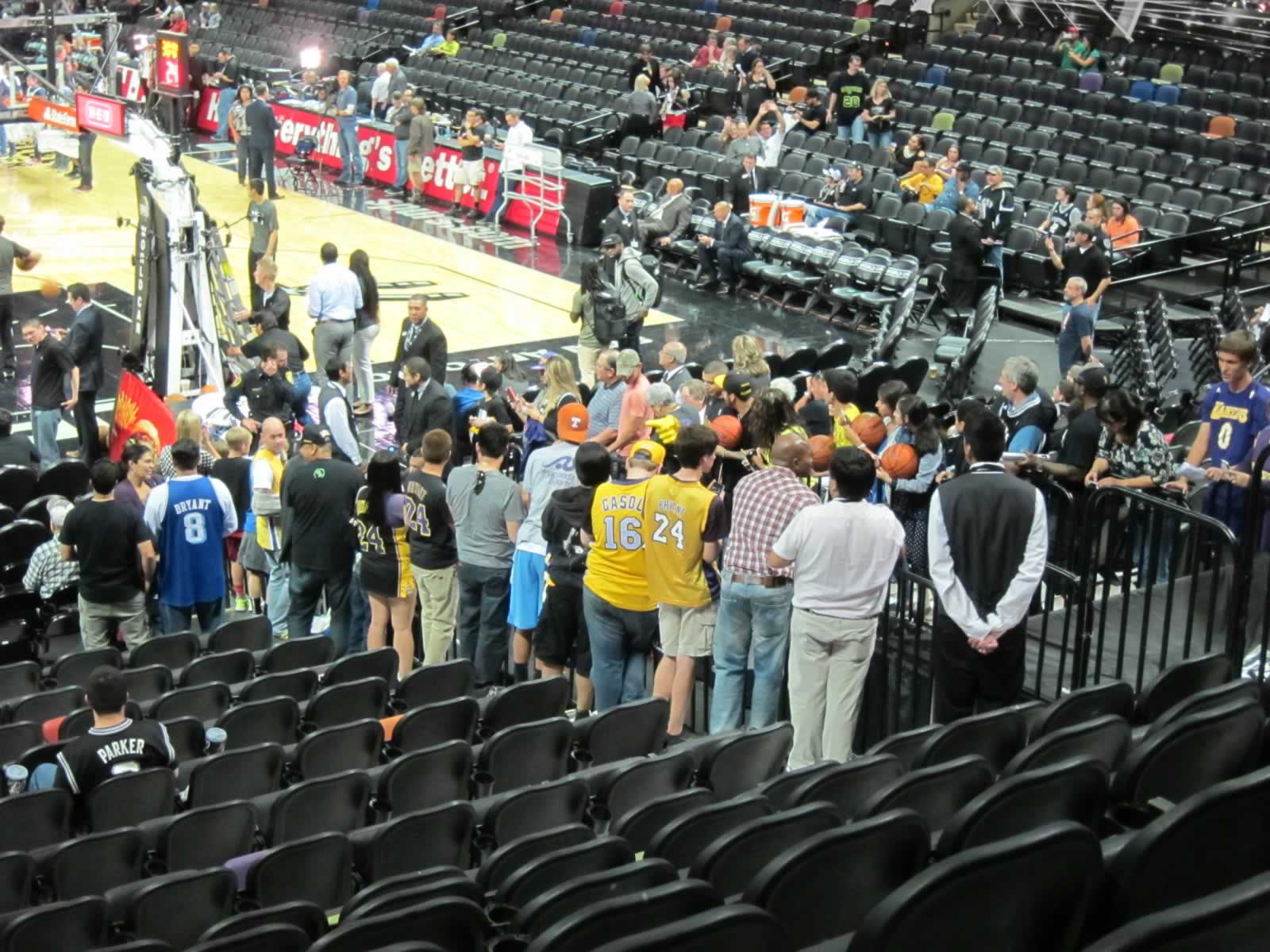 Watch Out for Steep Aisles in the Upper Sideline
Getting to the seats in the back rows of the Upper Sideline Sections requires a long uneasy walk up the steep aisles (not recommended for fans who struggle with heights). The padded seats are quite comfortable once you get there, but the views are very far and the temperature is much warmer than in the lower areas.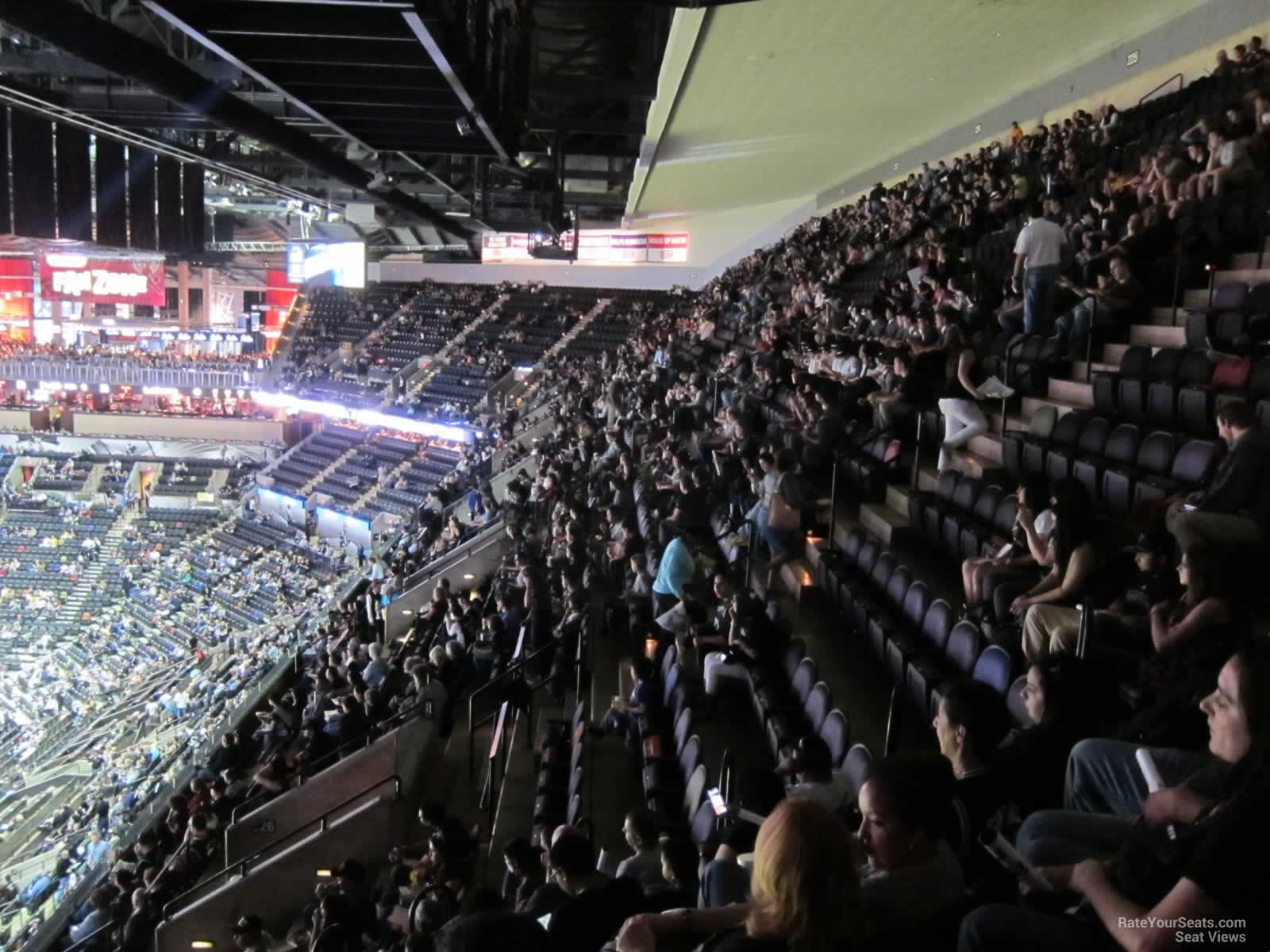 Other Places to Check Out
The HEB Fan Zone is an upbeat area with standing room viewing and a wide variety of beers to choose from
An outdoor patio near the southwest entry gate features food trucks, a stage for live music before the game, and viewing screens (ticket required for access)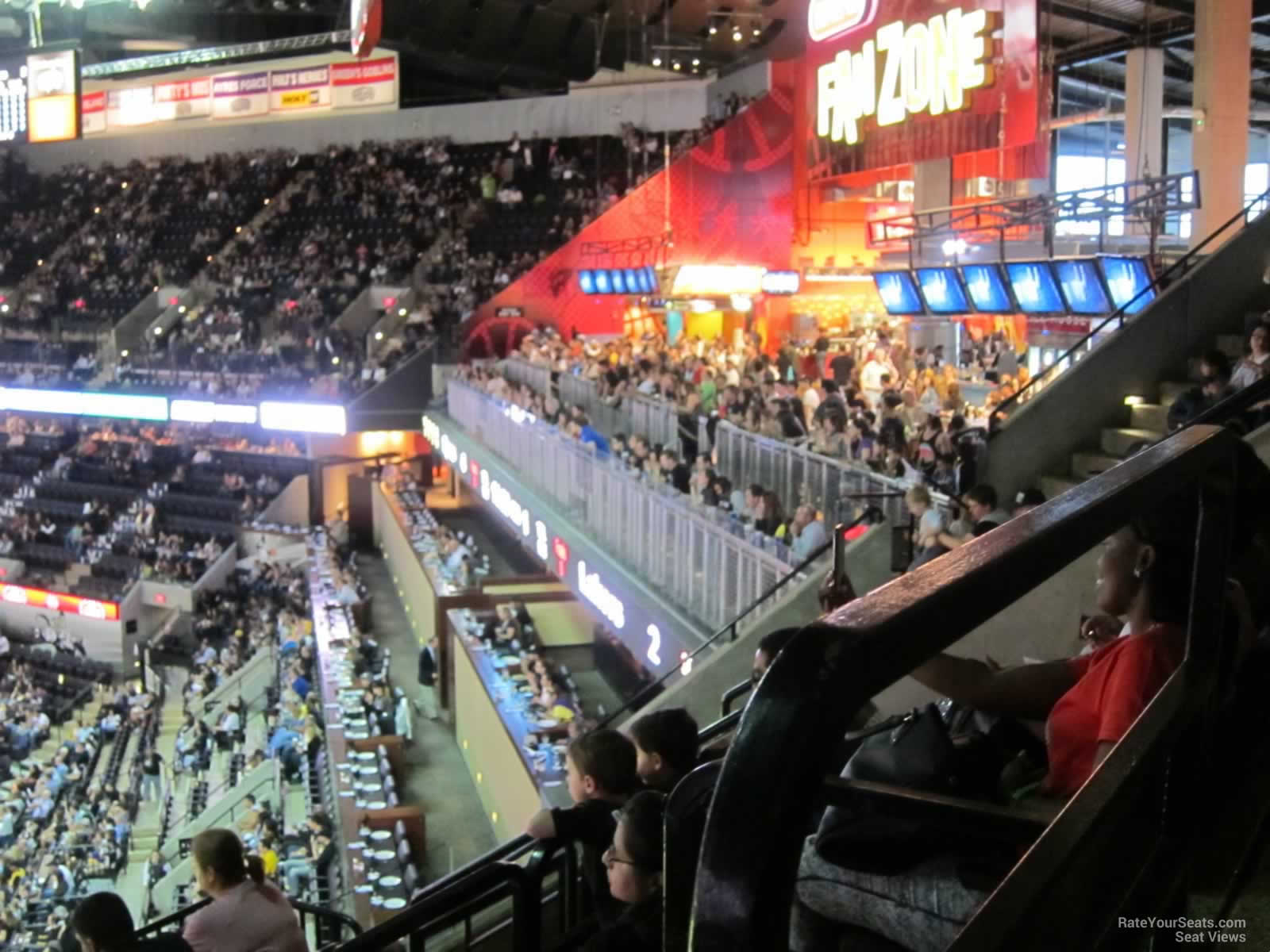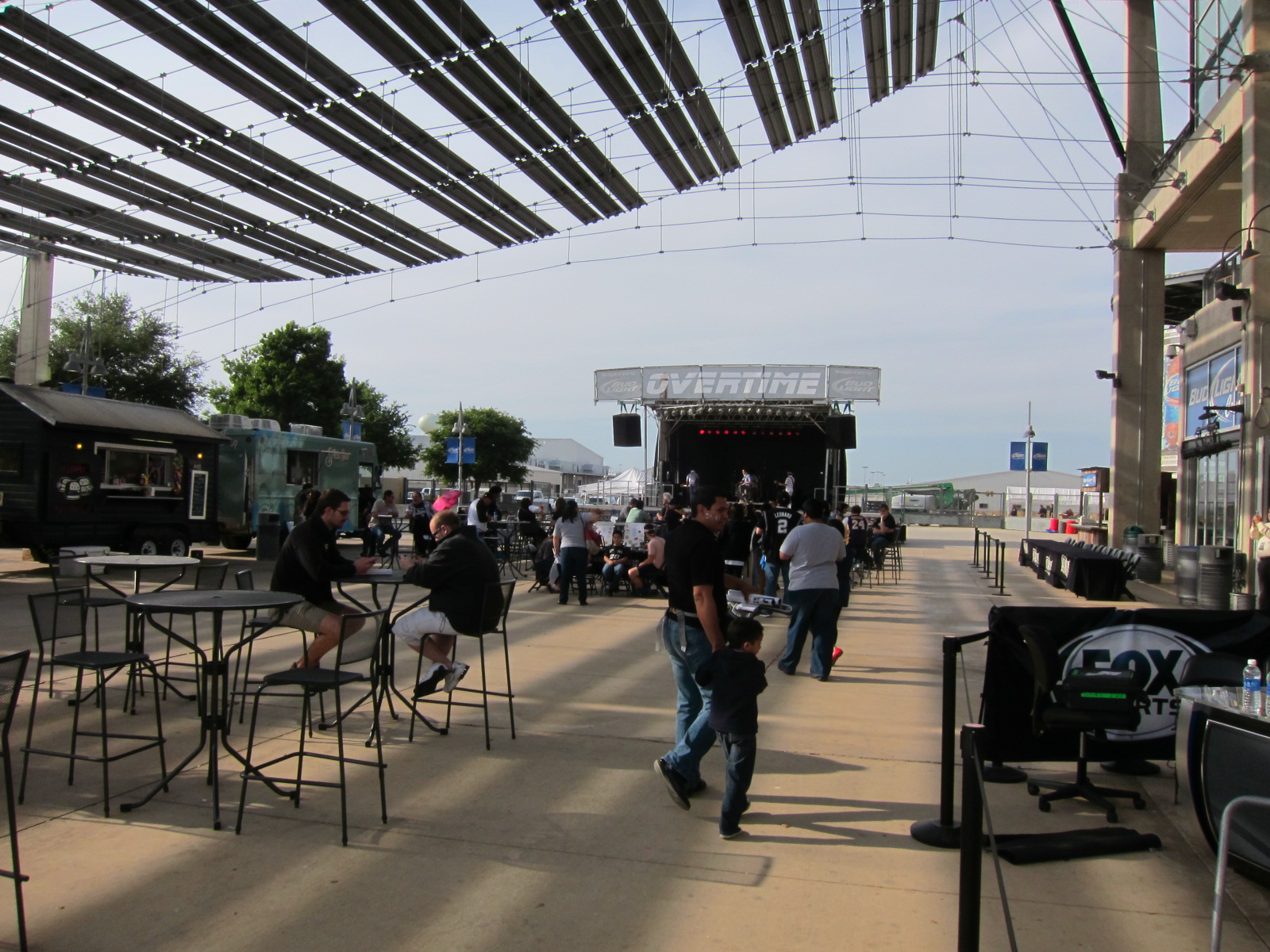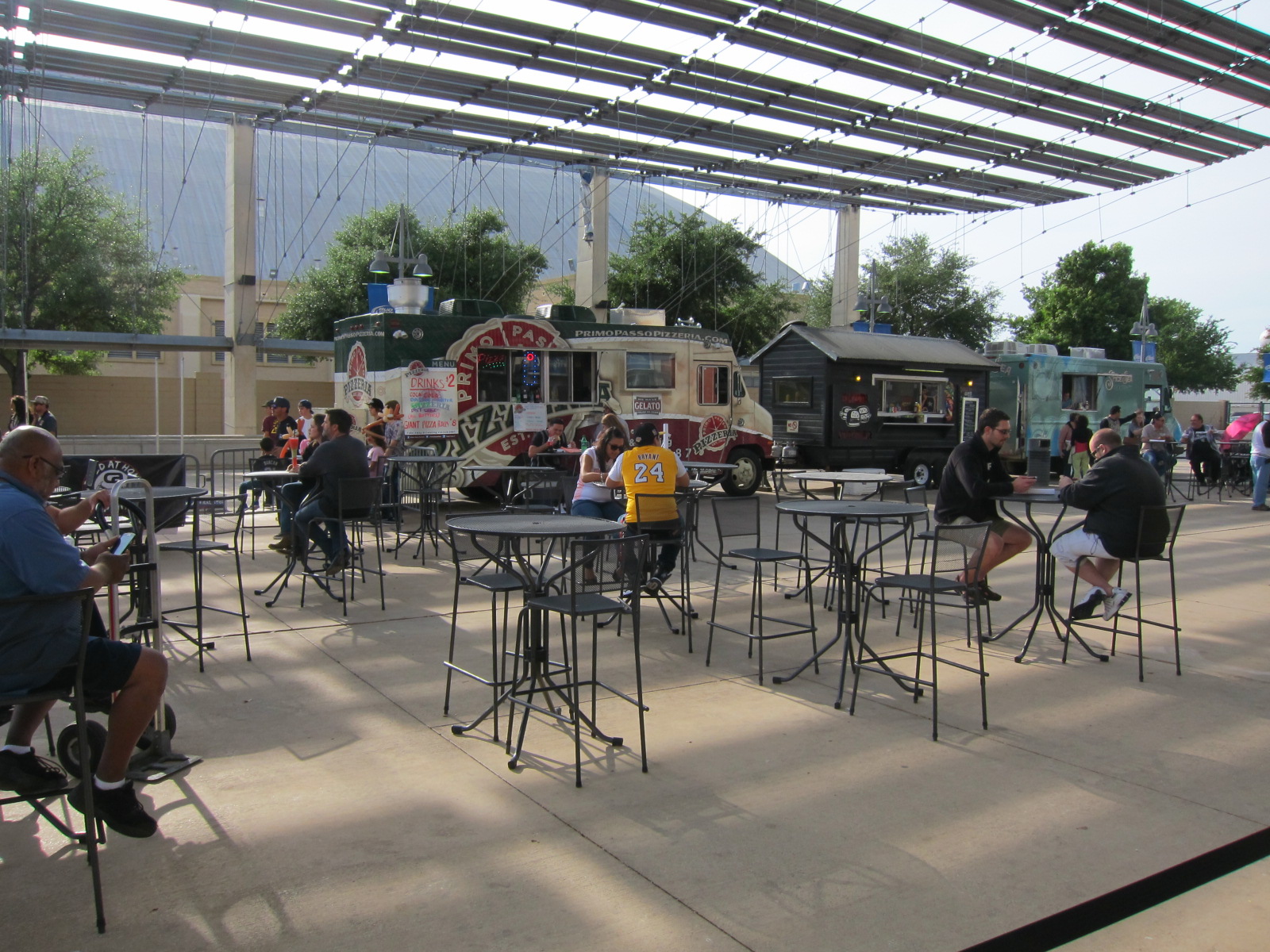 More on AT&T Center Seating
We have hundreds of seating view photos at AT&T Center, which when combined with fan reviews can help make life easier when searching for Spurs tickets. View all the information along with available ticket listings on our super-charged AT&T Center Interactive Seating Chart before heading to your next game.
Tell Us Your Thoughts About the AT&T Center...