Last month, we asked a fun, but simple question; "What's on your live event bucket list?" While we created our own lists within the office that included events like seeing the championship-clinching game for each Chicago sports team, or seeing every NBA arena, our users started working on their own lists. Once complete, they got the chance to win $500 by telling us what event(s) they would like to see some day.
We took all of those responses, randomized them, and drew a winner, but before we make the big announcement, let's take a look at some of our favorite responses!
Sports-related bucket list items
Attend an Army/Navy football game
Visit every MLB stadium
Get season tickets for the Chicago Bears
Attend the Super Bowl
Sit court-side at an NBA game
Visit every NBA arena
Follow the Chicago Blackhawks on a Canadian road trip
Attend the NBA All-Star game
See every major PGA Tour tournament
Visit every NHL arena
Music-related bucket list items
See Beyoncé in ten different cities
Go to Tomorrowland in Belgium
See a show at Red Rocks in Colorado
Go to a concert every weekend during the summer
See a Celine Dion concert
Sit front row for an Elton John concert
Attend a Ne-Yo show in Chicago
Announcing our winner
Drum roll, please!
(*drums rolling in the background*)
Congratulations to Justin, whose list included going to see Dave Matthews Band at the Gorge Amphitheatre in Washington! This venue is absolutely gorgeous and is one of our favorites to visit. We're confident that Justin will enjoy time spent there, especially when you mix a beautiful venue with a legendary performer! Congrats again, Justin, we hope you enjoy the show!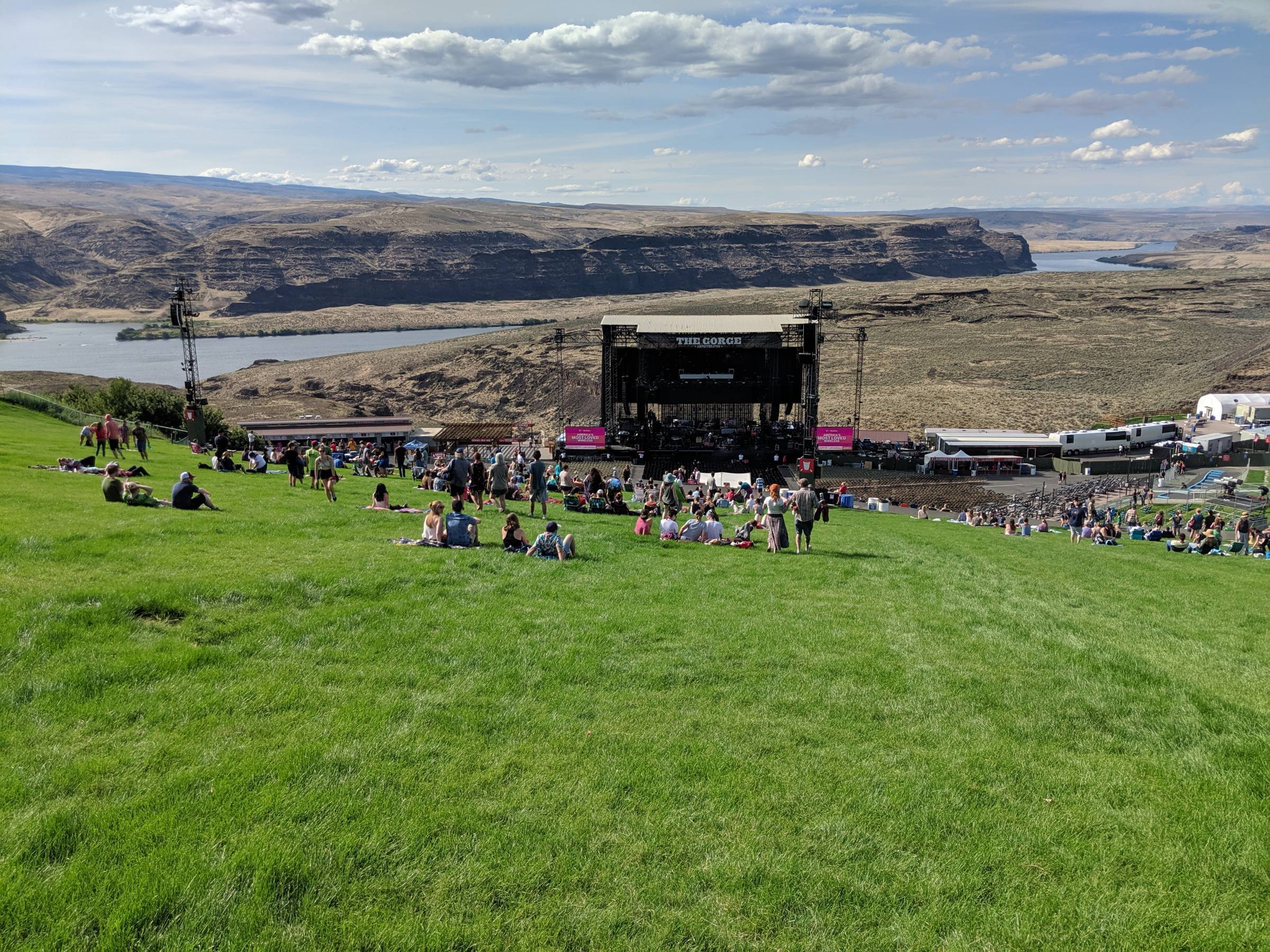 Thanks to everyone who took the time to complete the survey!