Official Kentucky Derby Seating Chart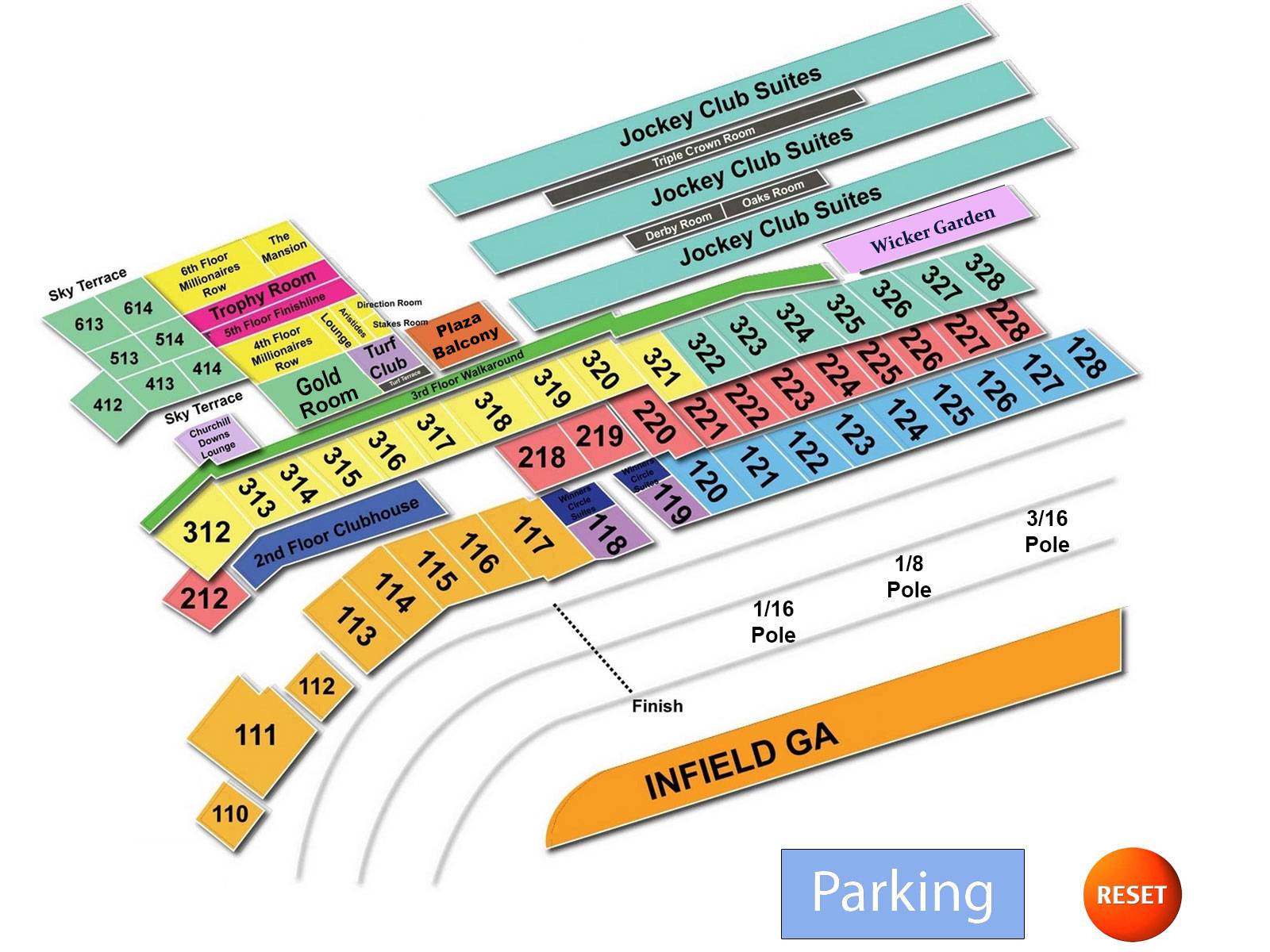 The 2013 Kentucky Derby will be held on Saturday, May 4th, at Churchill Downs in Louisville, Kentucky. The "Run for the Roses" has been held every year since 1875, and is sure to draw a crowd rain or shine. The first leg in horse racing's Triple Crown is regarded as one of the most popular events in the sport, and if you're lucky enough to be viewing it in person this May, there's a lot more to know about the experience than what they show on television.
Churchill Downs Seating for the Kentucky Derby
Use the links below for detailed reviews of Kentucky Derby seating. Read analysis of the Churchill Downs seating chart, find Derby tickets in the shade and learn about the best seats for the 2013 Kentucky Derby!
Under Cover Seating
Front Row Seats at the Derby
Derby Seating Tips and Secrets
Derby News and Information (website unavailable)
General Seating Information
Seating Made Simple (Hottest/Great/Good/Economy Seats)
Churchill Downs Parking/Map Directions (website unavailable)
Directions to Churchill Downs
Parking Map for the Kentucky Derby
Derby Week Facilities Map
Official Kentucky Derby Website
Bet the Derby
Shop the Derby Store
Read about Derby history and traditions
Kentucky Derby Tickets and Coupons
Finding tickets at the Derby can be an expensive proposition. Here's a breakdown of the most common seating areas and their current pricing. Also below you will find coupons for Kentucky Derby tickets, which can help ease the cost of Derby tickets and put an extra mint julep or two in your hands come Derby Day.
| Seating Zone | Lowest Price |
| --- | --- |
| Lower Clubhouse | $397 |
| Lower Grandstand | $302 |
| Upper Clubhouse | $892 |
| Mezzanine Grandstand | $411 |
| Upper Grandstand | $639 |
| Millionaire's Row | $3,715 |
(prices recorded April 15, 2013)