Despite a number of prominent hip hop & rap artists coming out of Chicago in the last decade, none has been as closely associated with Chicago like Chance the Rapper. From his roots in West Chatham to his charity work, advocacy and commentary on Chicago politics, Chance shows what it means to fully live out hometown pride.
Chance's artistic career itself is a made-in-Chicago story. He credits an episode that occurred at Jones College Prep Chicago's South Side Chatham neighborhood with catapulting his career forward, due to its influence on his first full-length project, 10 Day. Perhaps more importantly, he cites the YOUmedia program at Chicago Public Library's flagship Harold Washington Library Center as essential to honing his high-energy live show.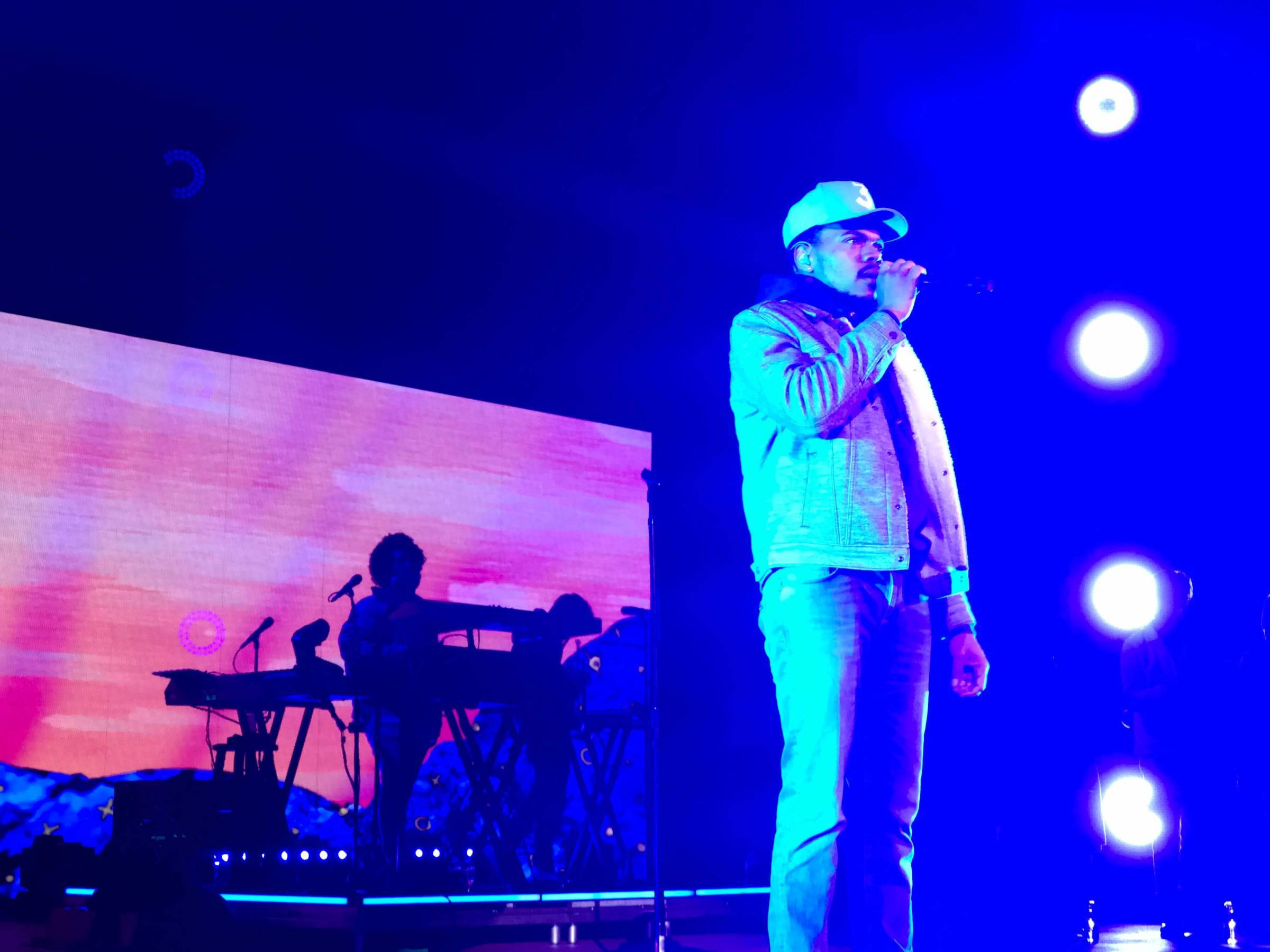 But Chance's Chicago roots extend far beyond his early forays into music.
Chance The Rapper & Barack Obama
Chance was exposed to local politics at an early age. His father, Ken Williams-Bennett held various political positions in Illinois over the years. He served as an aide to Chicago mayor Harold Washington and worked on campaigns for Illinois Attorney General Lisa Madigan. Importantly, he was a state director for the most famous Chicagoan's, Barack Obama, senatorial and later presidential campaigns. After Obama became President, Ken served as Regional Representative (Great Lakes of the Midwest) for the U.S. Secretary of Labor, among other federal positions. Later on, he became Chicago mayor Rahm Emanuel's deputy chief of staff and director for Rahm's office of public engagement. Clearly, Chance grew up in an environment where contributions to politics and civic life received praise and priority.
It was the Obama connection in particular that helped Chance grab headlines for something besides his artistic prowess. Chance became close with the Obamas, and indeed, Chance the Rapper became an occasional White House guest during President Obama's two terms in office. Michelle Obama commented, "We have known Chance and his family since he was a wee little baby rapper."
Through his family connection to Obama's presidential campaign, Chance became personally involved in politics, interning for Obama's first presidential campaign. Other public appearances of the friendship between the Chance The Rapper and Barack Obama occurred, including a Christmas party when Sasha Obama rapped Chance's lyrics from Nico Segal and the Social Experiment's tune "Sunday Candy".
Sasha Obama just lip-synced to Chance the Rapper at the National Christmas Tree Lighting pic.twitter.com/yDlubgAZK9

— GIF The News (@NowThisGIF) December 1, 2016


Chance The Rapper, Chicago Politics, Schools & Advocacy
Given his all-around positive demeanor, clear preference for living in Chicago over other cities and political roots, it's only fitting that Chance The Rapper would find a position to occupy in city civic life. Chance has, at times, commented on politics in Chicago, most notably endorsing Amara Enyia in the city's 2019 mayoral race. Notably, his father did not endorse Enyia, but another candidate.
Chance The Rapper's major contributions to Chicago civic life stem from his advocacy for improving CPS, Chicago's public school system. Chance has proven himself a true steward of the city's public schools time and again, contributing both time and his own dollars to CPS improvement. Notable is his 2017 dispute with former Illinois Governor Bruce Rauner—when Rauner would not agree, after meeting with Chance, to better allocate funding on issues affecting Chicago youth and CPS, Chance pledge $1 million of his own funds to do so.
Similarly, Chance set up his own non-profit, SocialWorks. SocialWorks aims to empower Chicago youth, through programs aimed at promoting values such as leadership, positivity and inclusiveness. Chance The Rapper and SocialWorks take on issues such as mental health and homelessness, and provides outlets for the creativity of young Chicagoans. SocialWorks reports having raised over $4.2 million for Chicago Public Schools. Funds have improved the lives of students at over 40 schools. Grants have also been dispersed to Mental Wellness service providers by Chance The Rapper, through SocialWorks' My State of Mind program.
Of course, given the opportunity, Chance injects his trademark style and flair into his advocacy and social work!
He lent his song, "Blessings" to the Obama Foundation's 'Hometown Playlist' on Spotify, and gained notoriety going undercover as Lyft driver in familiar Chicago neighborhoods. The latter effort was aimed at promoting the Lyft app's 'Round Up & Donate' feature, which allowed riders to round up their fares and donate the excess portion to SocialWorks or The New Chance Fund.
Chance The Rapper Around Chicago
Needless to say, such an active voice in Chicago politics, civic life & culture is a pretty frequent fixture around town. Chance The Rapper sitings have been recorded all over Chicago, with typical sitings happening at local sporting events. Chance is a known White Sox and Chicago Bulls fans, and has had, if not relationships, then significant, public interactions with both teams in the past
In particular, Chance's trademark '3' hat has its origins in an expected partnership with the Chicago White Sox. After trying for some time to become an official spokesperson for the Sox, an endeavor which never got off the ground, Chance realized it would be inappropriate to continue repping them by wearing a White Sox hat on his 'Coloring Book' album cover. So he reworked the logo into his trademark '3' hat.
More recently, Chance partnered with Swarovski Crystal for a pop-up store and experience tying in with his new album, 'The Big Day'. The store was located at 1006 S. Michigan Avenue, before and during Lollapalooza 2019. Drawing on Chance's experiences growing up on the South Side in the '90s, the pop-up featured rooms exploring Chance The Rapper's personal life in a homey atmosphere.
Chance The Snapper
Even without his involvement, Chance's name was drawn into the hullabaloo following the discovery of an alligator in the Humboldt Park lagoon. While Chance The Rapper, who is currently said to live far away in Chicago's Streeterville neighborhood, has yet to comment on the Chance The Snapper phenomenon (at least as far as the RateYourSeats.com team knows), the fact that his name got so quickly attached to this much-discussed piece of local news shows just how beloved Chance is in his hometown.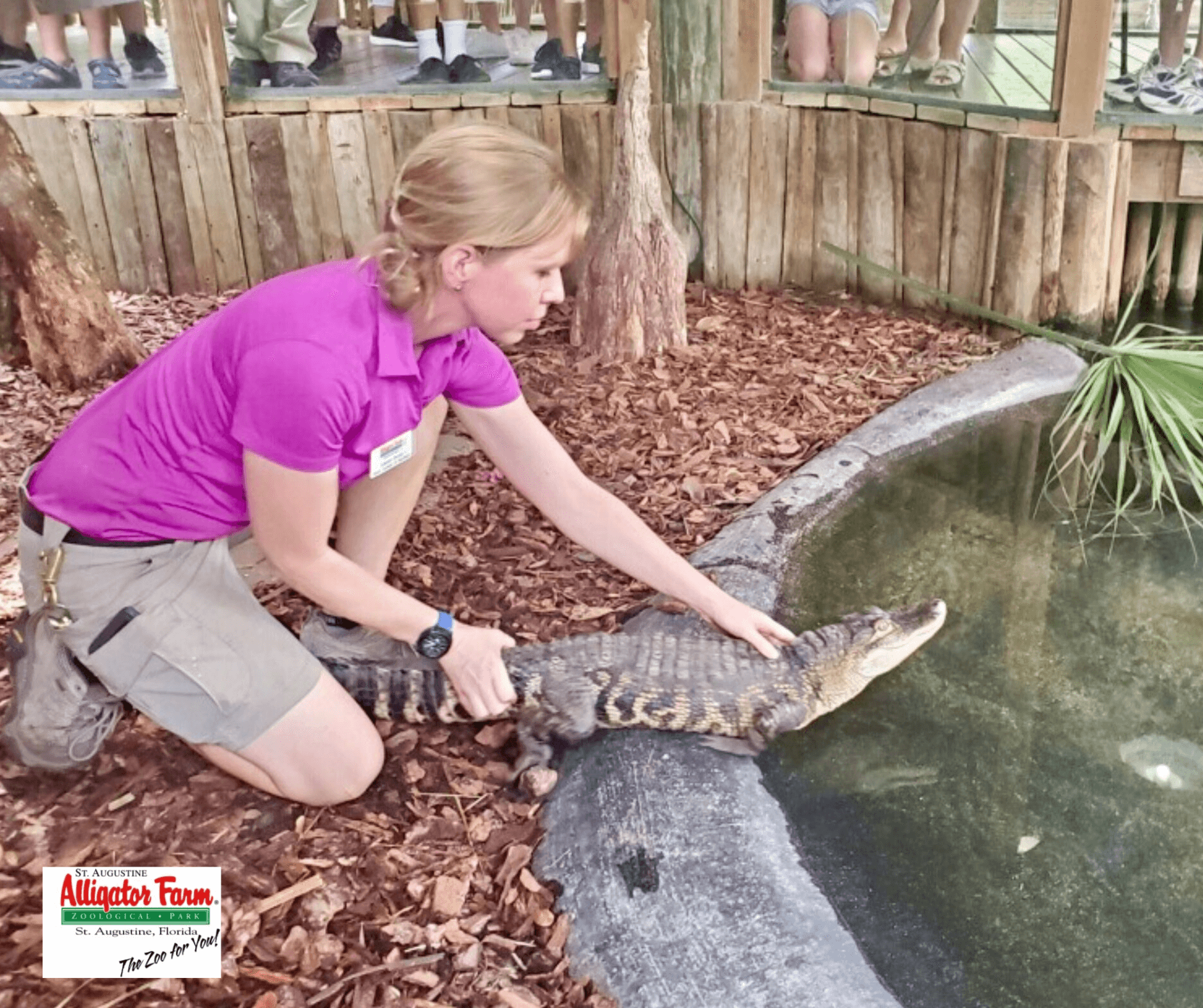 Chicago's Second Favorite Son?
Given the above, one has to wonder, could Chance The Rapper be Chicago's second favorite son (after President Obama, of course)? It certainly seems like Chance keeps growing brighter on the radar of Chicago locals—as the buzz around his endorsement during the last mayoral election and the naming of Chance The Snapper demonstrate. And Chance's work to improve Chicago Public Schools mean he will continue to be looked to for guidance as the conversation around CPS evolves.
As his new 'owbum' (album), 'The Big Day' drops and Chance The Rapper prepares for an upcoming world tour, most Chicagoans agree, it's a good thing to have him in their corner.