Hello again and welcome to this edition of Austin's travels! After a three month hiatus since my first ever RYS trip, I returned to the sunshine state to cover some key stadiums I wasn't able to get the first time around. Despite loosing my Driver's License halfway through the trip, Florida once again was weird and wonderful at the same time. Continue reading for tons of exciting insights on the Florida Panthers, solo trips to Disney, dirt you can consume, aquatic animals inside a baseball stadium, and much much more.
Day 1
I start this recap with a suggestion. Miami International Airport can be one of the most unpredictable airports to fly into. The weekend I was looking to arrive, one way flights from Chicago were minimum $400. Luckily I was able to find an alternative much closer to my budget flying into Fort Myers, which is only a 2.5 hour drive from Miami. Not only did this flight save me a ton of money, but the drive from Fort Myers to Miami led me to an unexpected treasure in the middle of the Everglades.
What I came across was the Florida Panther National Wildlife Refuge. Located just off Highway 75, this refuge is home one of the most endangered animals in the United States. They're characterized by their distinctive tan coat, contrary to the dark fur of the more common black panther. With less than 200 left in the entire world, I was really hoping to catch a glimpse of the Florida Panther in their natural habitat but wasn't too lucky that day. However, the hundreds of lizards and geckos I saw had me flashing back to the movie Holes. Certainty worth the stop to break up the drive to Miami.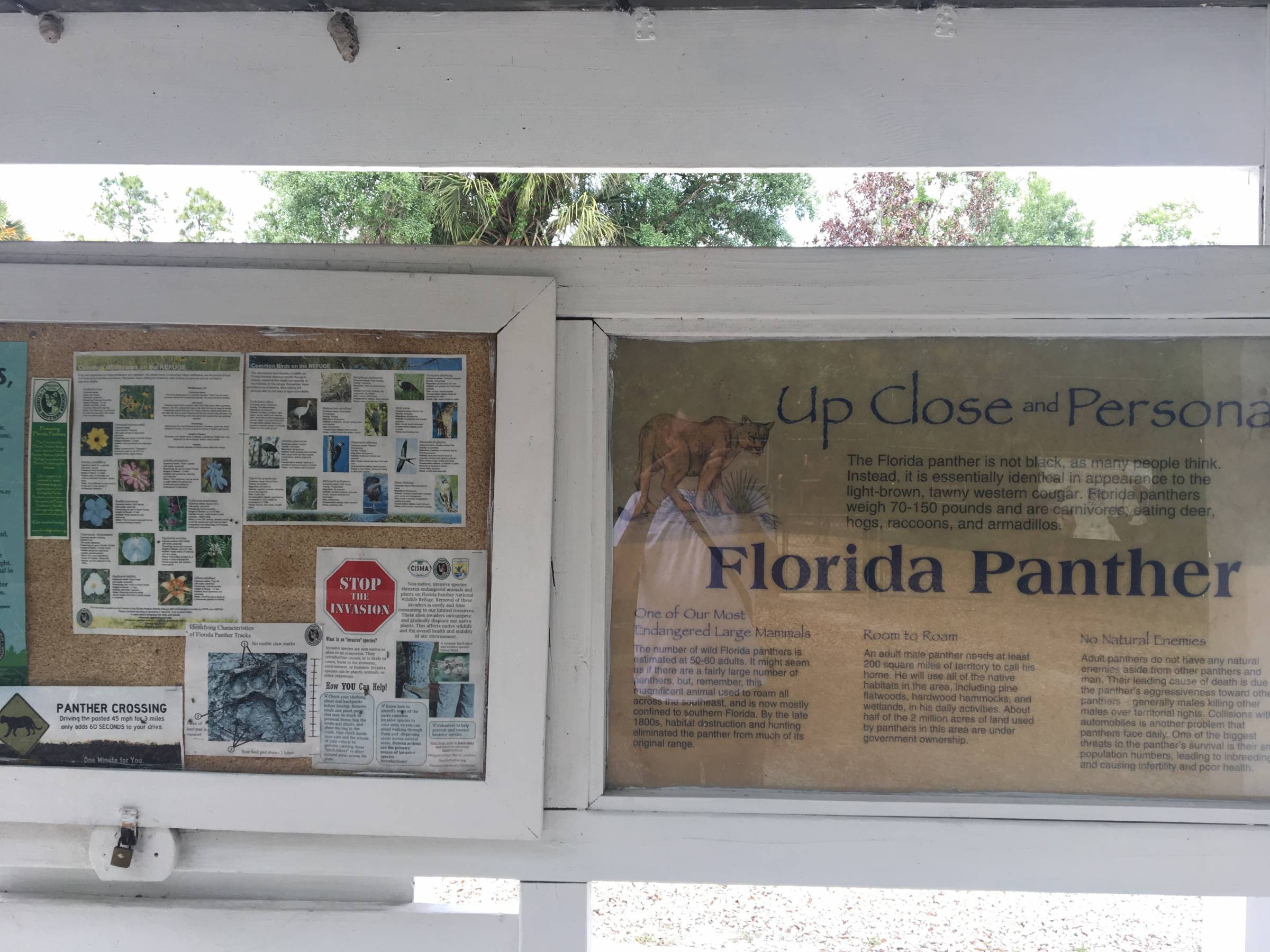 After making it to Miami, I quickly shot over to Marlins Park to catch the Miami Marlins take on the Philadelphia Phillies. Marlins Park was real cool. I loved the open edge of the ballpark behind left field that gave view to downtown Miami. The game itself wasn't the most exciting. The stadium was maybe 1/4 full (that's me being generous) and the only time the fans got loud was when Bryce Harper stepped to the plate. The crowd would chant "Overrated. *clap* *clap* *clap-clap-clap*" only for Bryce to notch some more RBIs. Bittersweet seeing one of my favorite Detroit Tigers, Curtis Granderson, playing with these Marlins, but then again living in Miami can't be too bad.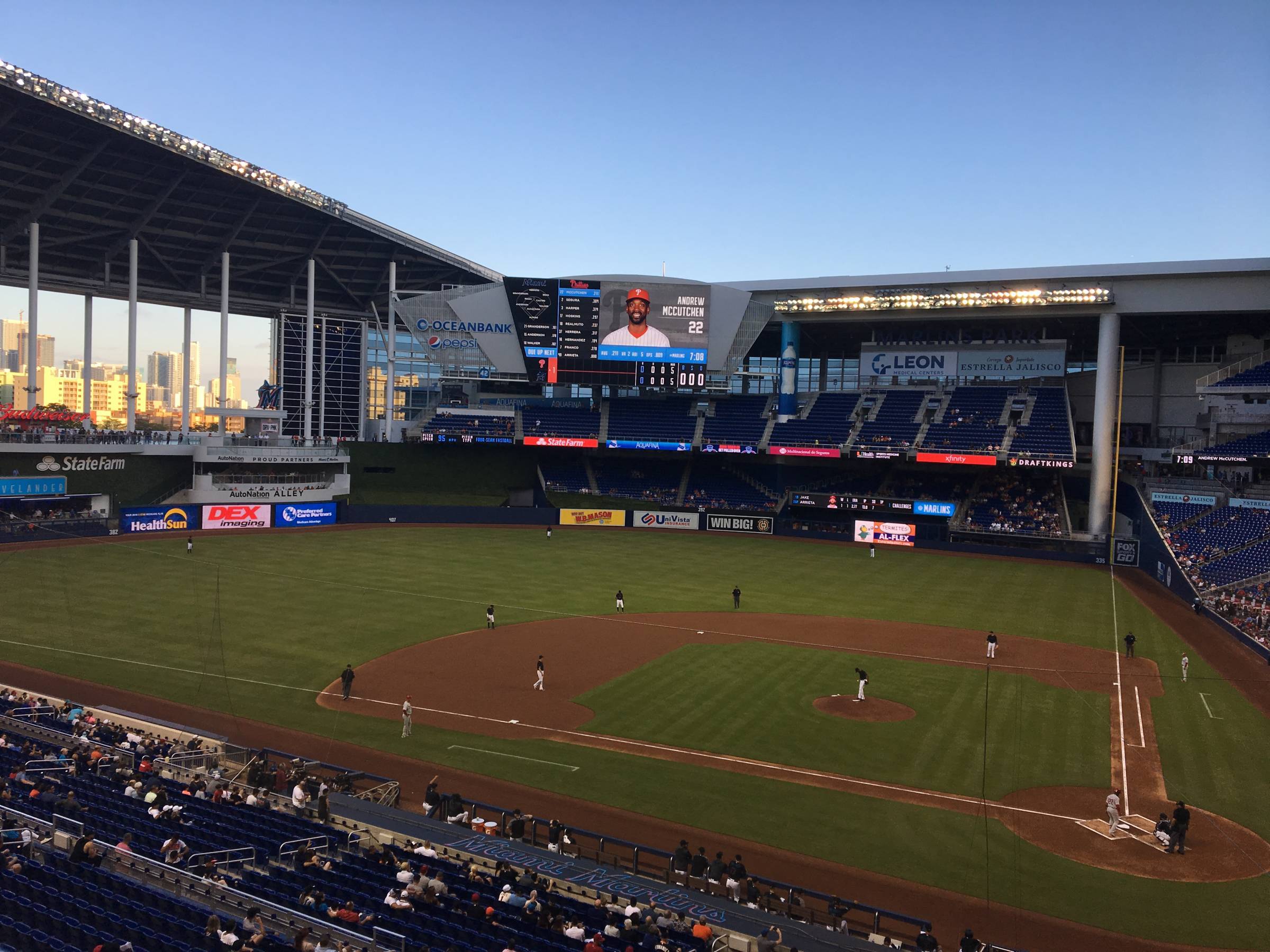 Day 2
Shoutout to my vegan friends Dorian and Melly for showing me a cool spot for lunch Saturday morning. DIRT is one of the most health conscious, yet (still) delicious, restaurants I have ever been to. Multiple menu items offer options to make the meal entirely vegan, vegetarian, paleo, or you can just keep it traditional if you hate animals. I tried the vegan burger and was very impressed. Highlight was definitely DIRT's spicy vegan cashew chipotle sauce. When I try vegan food this good I can very much understand why so many are making the change.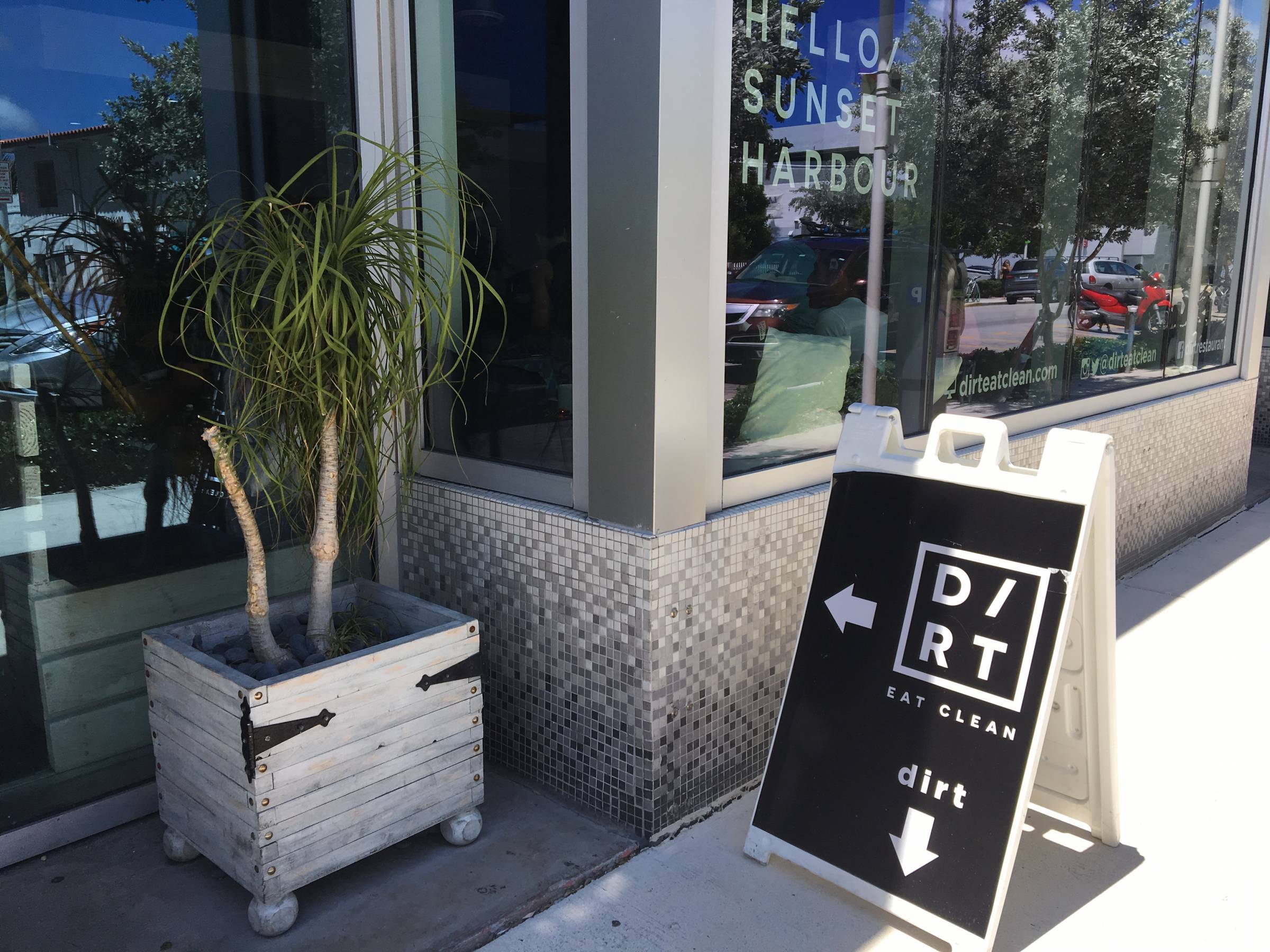 Night two in Miami was spent at American Airlines Arena for the Miami Bash!. This concert was a huge Latin music extravaganza, with 12 different acts that played back to back to back. For a show that really only featured local Miami acts, I could not believe the level of production. As shown below, the amount of video screens, lights, and lasers was reminiscent of Perry's Stage at Lollapalooza. Another cool feature of the production was that the stage itself revolved. When one act's time was finished, the successive act would already be set up on the reverse side of the stage. The stage would then rotate 180 degrees and the following act would begin immediately. I loved this format because for me, one of the biggest annoyances at a show is the down time between sets. This constant flow of music eliminated that downtime and had the energy of the arena on a constant upward trajectory. Hoping to see more concerts like this in the future.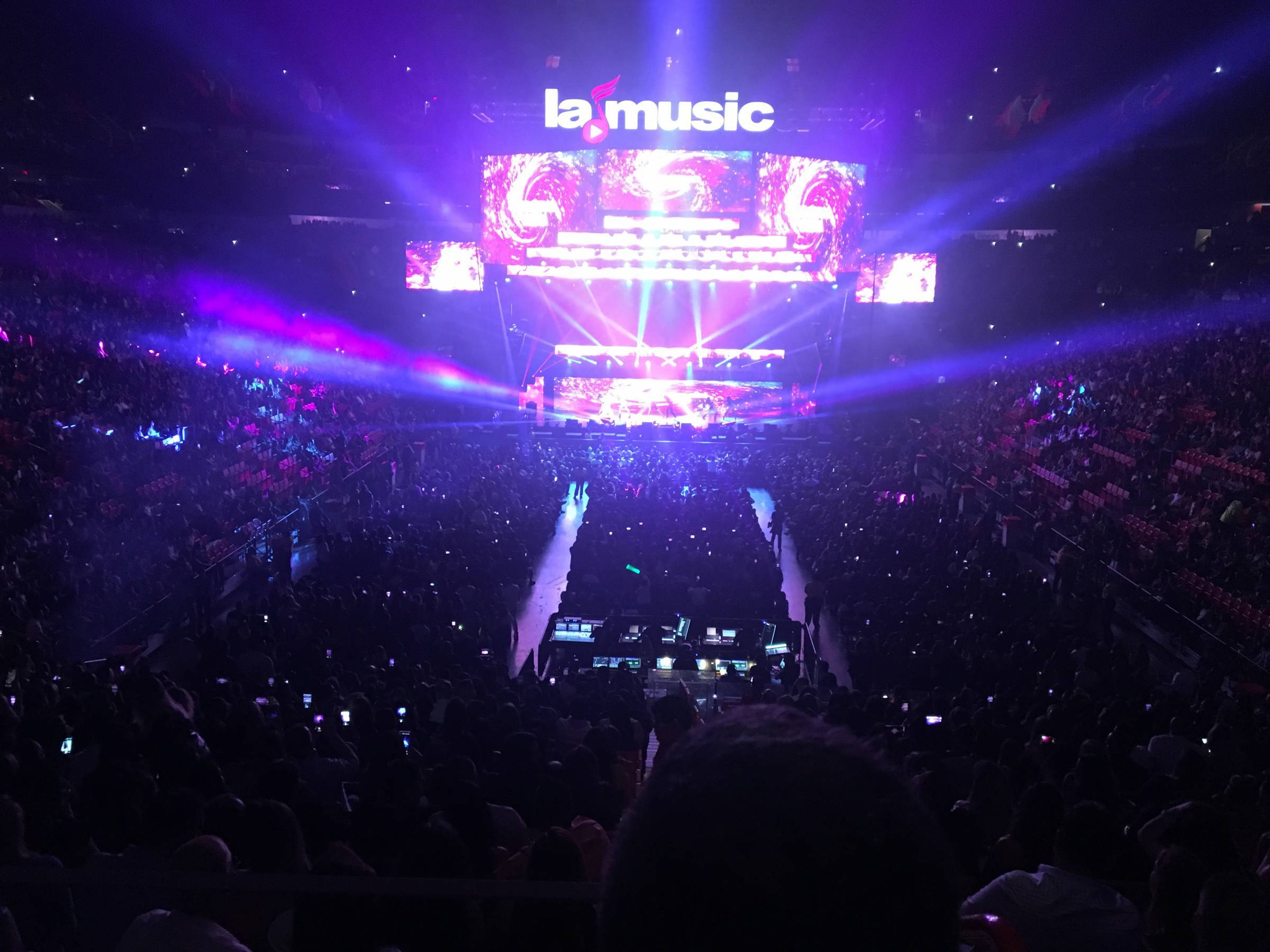 Day 3
My time in Miami flew by far too fast and after two days of exploring with my friends, I was back alone and heading to Orlando. First stop in Orlando was a return to the Amway Center for a 2 Cellos concert. This was actually my second time seeing 2 Cellos this year, which I wasn't too happy about. Not the most exciting performance to say the least. What is impressive is the fact that these two guys playing classical instruments can pack an entire arena. I stayed only as long as I needed to before retreating back to my hotel for the night.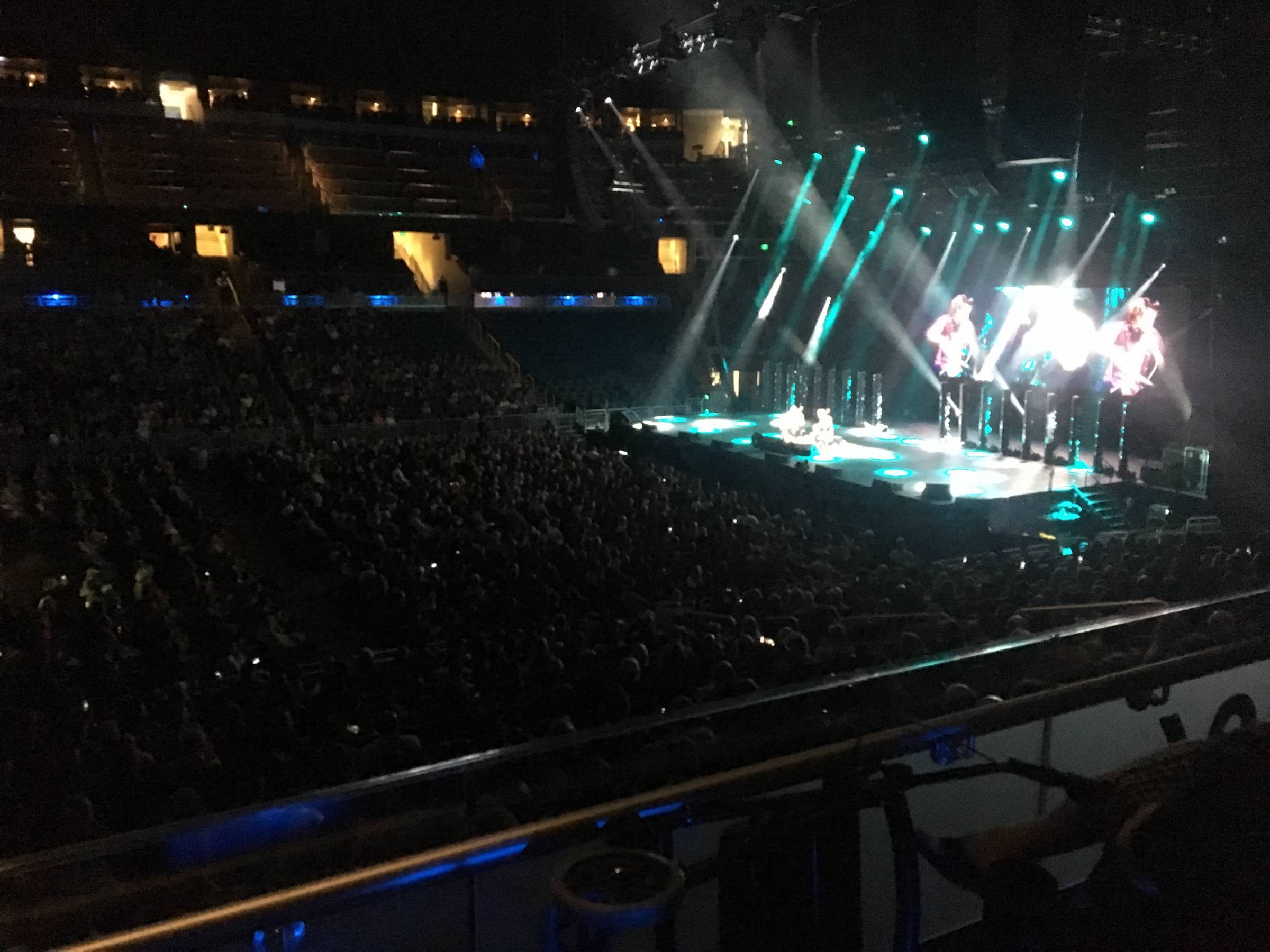 Day 4
With an entire day free on the Monday of this trip, I decided to buy a pass to the Disney water park, Blizzard Beach. Now you may be asking yourself, "why would anyone want to go to a water park alone?" This is a great point. I will admit, walking into Blizzard Beach solo was slightly awkward, but as soon as I got past the weird looks I. was. living. Anyone that's visited Blizzard Beach or Typhoon Lagoon can attest that these aren't your every day lame water parks, these parks are legit. Blizzard Beach specifically is home to Summit Plummet which is the fastest free fall slide in the world. Ya boy was clocked at 57 mph going down that slide.
It wasn't all fun and games though. During my second trip down the plummet, probably 30 minutes into the day, my drivers licence flew out of my pocket and couldn't be located by the lifeguards*. Luckily, the Disney staff took pity on me and offered a free pass to Typhoon Lagoon to help cheer me up. It did the trick. Despite the fun/distraction, the disappointment of loosing my ID settled in that night as my body began to ache from those water slides.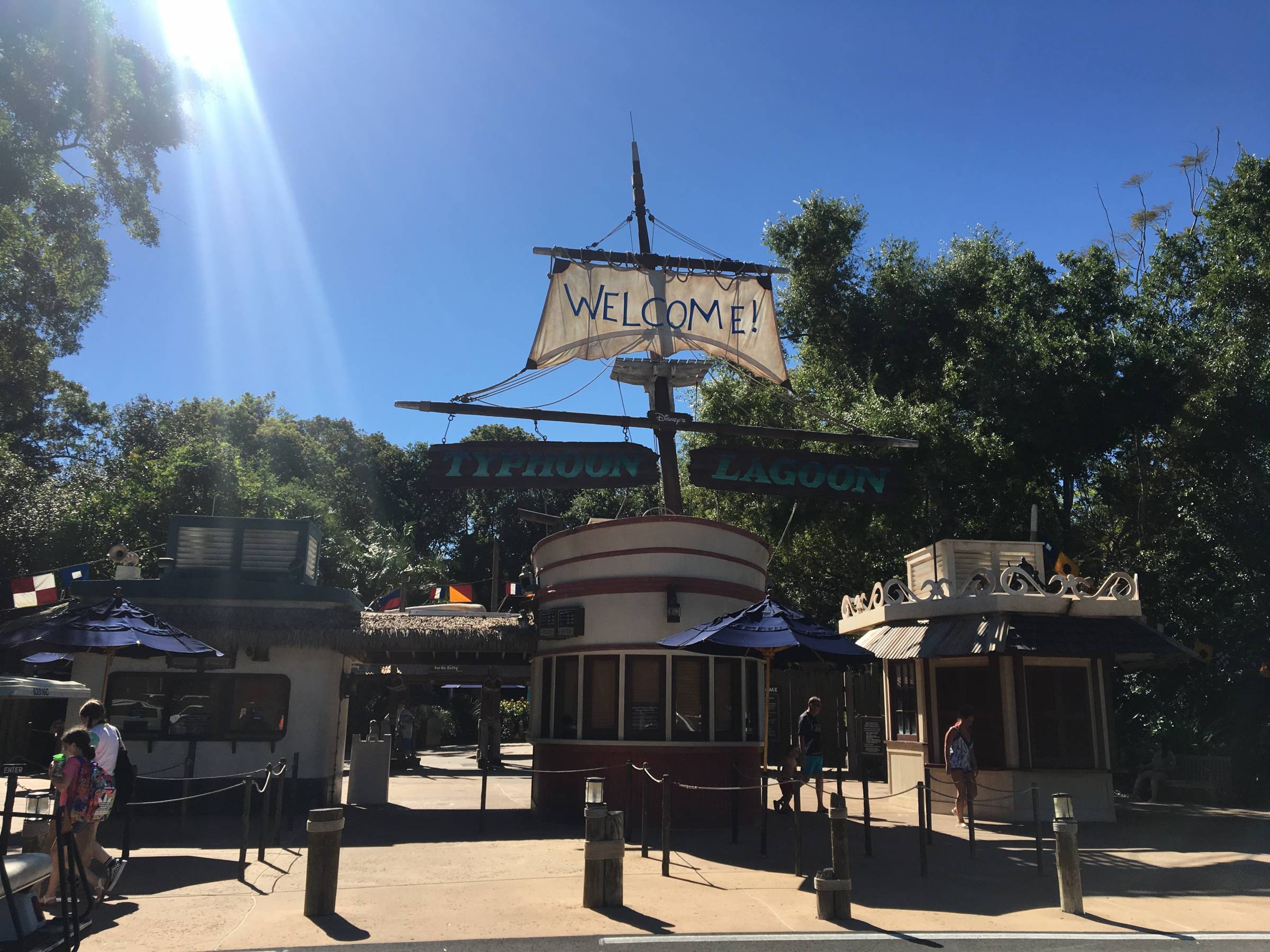 After recovering my mind, body, and soul I met up with a future RYS intern, DJ, for some pizza near downtown Orlando. Having never before met this intern, I didn't know how much I could trust this guy to pick out a fire place for dinner. I mean I'm eating vegan now, my taste buds have elevated. But lets just say DJ really earned my respect though his choice, taking me to Lazy Moon Pizza. This place is known for their monstrously large pizza slices and craft beer. Unfortunately, I was reminded of my water park mishap when I got denied from ordering one of those craft beers because I didn't have my ID. Nonetheless, I very much enjoyed the pizza and DJ's company, I think he'll be a great fit to the team this summer.
Day 5
I rounded off the trip just outside of Tampa in St. Petersburg, FL. Something I don't typically highlight on these recaps are my hotels. Oftentimes these hotels I choose just serve as a comfortable place to sleep, but otherwise are quite generic. This wasn't the case with the Hollander Hotel. This place had a very unique feel. On one hand it felt historic with small hallways, kind service, and fans hanging above the beds. On the other it was contemporary with an amazing outdoor terrace/pool and cool bar with notable happy hour deals. If you ever find yourself in St. Petersburg, stay here.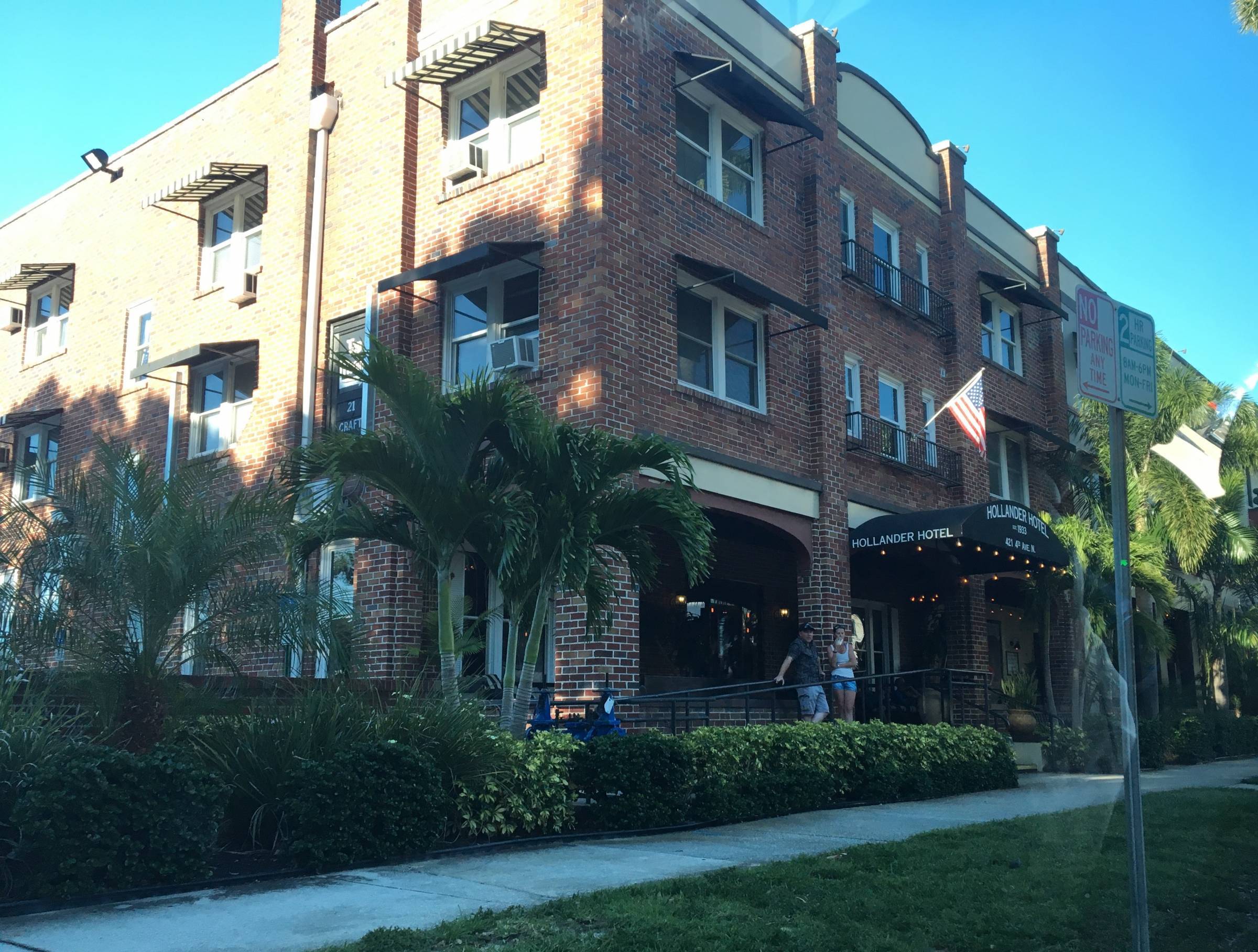 Last stop of the trip was to Tropicana Field, aka The Juice Box. This was one of the strangest stadiums I've visited. Tropicana Field is home to the Tampa Bay Rays and sticking completely on brand, they have a live sting ray petting pool behind center field (pictured below). Additionally, even though this stadium is located in one of the most ideal climates in the US, the stadium is covered with this weird tent-like roof. It felt like a nightmare mix between a circus and something out of a Tim Burton movie. Despite looking nice here, the grass field is historically bad and poorly kept. All that said, the TB Rays are currently on a roll so maybe there's some magic to this place that the rest of us don't understand.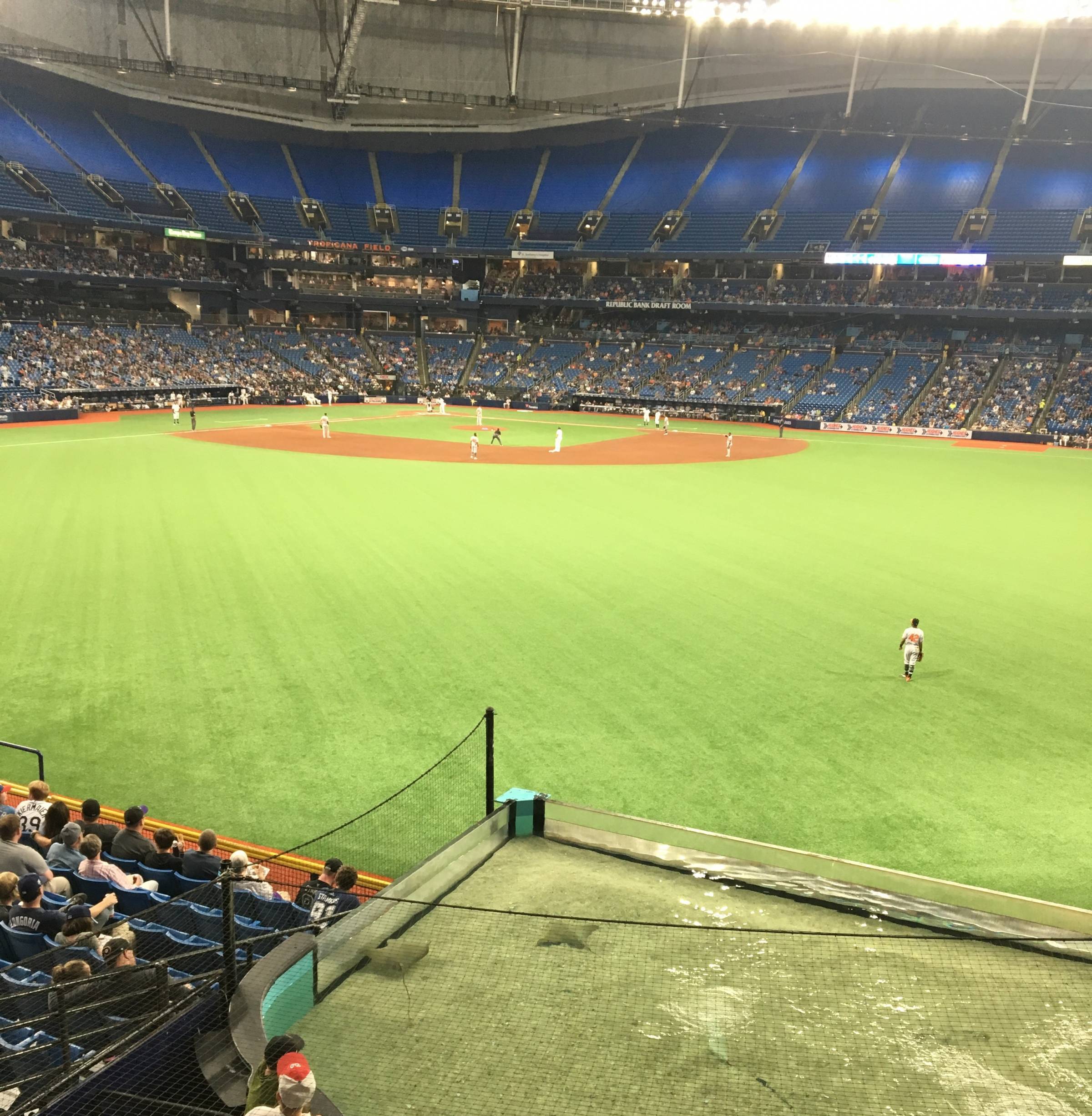 Final Thoughts
This was only my second time ever in Miami. My first experience didn't leave a great impression on me. It felt that the area was fake with a ton of people trying to flaunt what they have/wish they have. While there definitely is a ton of that, this trip proved that there are many sides to Miami that aren't all bad. On top of the great food, my buddy Dorian showed me a cool arts district, a fun area to turn up downtown, and some chill spots near the water that aren't too packed. I left a fan of Miami, interested to return for this beautiful weather very soon.
Florida during the summertime is too hot. When I visited, the weather was enjoyable and tolerable. That said, if I had to handle these 90+ days everyday for multiple months, I think I would burn out. Then again, this will probably be the reality everywhere in the world in less than 10 years. Please recycle.
You're going to want to tune in next week seeing as that I'm leaving tomorrow with only half of the trip planned 🌚. Hopefully the east coast is kind to me.
See ya next week...
Austin
*my drivers licence has since been located by the Disney Search and Rescue team