Hey guys, welcome back for the conclusion of Trip #6. After checking out Houston, Las Vegas, and Phoenix; I sent it back west to Los Angeles. This was only my second time on the west coast, with my first being just this past November for Tyler, The Creator's Camp Flog Gnaw Carnival. Landing back in LA after four months was a very full circle moment for me. It was just a day into my November LA trip when I received the interview invitation from RateYourSeats.com for this current position. Since then, these past four months have been some of the most exciting of my life and it's crazy to think it all started in LA. This time around was sure to present some great new experiences and I looked forward to adding to my list of memories here in The City of Angels.
Day 1
The trip began at Staples Center with a historic night. LeBron James entered the game needing just 15 points to top Michael Jordan's record at #4 on the all-time scoring list. Despite the Lakers' recent skid against the Phoenix Suns and Los Angeles Clippers, Staples Center was packed for this monumental event. The game started out slow. LeBron was forcing and missing many shots, seemingly feeling the pressure of what it would mean to pass the G.O.A.T in this category. The moment finally came a couple minutes into the second quarter. LeBron drove to the hoop, drew contact, and finished the "and-1" basket to etch 15 points for the night. Everyone in the stadium erupted in cheers as LeBron finished the extra point and retreated to the bench to take in the enormity of this accomplishment.
For me, the night felt bittersweet. As a big LeBron fan, I was super happy to see him pass MJ in such a legendary category. That said, I felt the happiness was dwarfed by disappointment as the Nuggets went on to finish off the Lakers 115 to 99. This was my third time attempting to see LeBron play live. The first was back in 2013 when he was with the Miami Heat, the second was in 2016 when he played for the Cleveland Cavaliers. In those two instances, LeBron sat on the bench, resting in preparation for the playoffs. This time was a completely different story. LeBron played the full 48 minutes, trying with everything he had to will the hopeless Lakers back into playoff contention. Instead of succeeding, he fell short and was left standing in the middle of the court with 5 minutes left in the game as fans streamed for the exits. Sure, I was witness to LJ passing MJ, but having to accept LeBron's year-one in Los Angeles as a failure was a major letdown.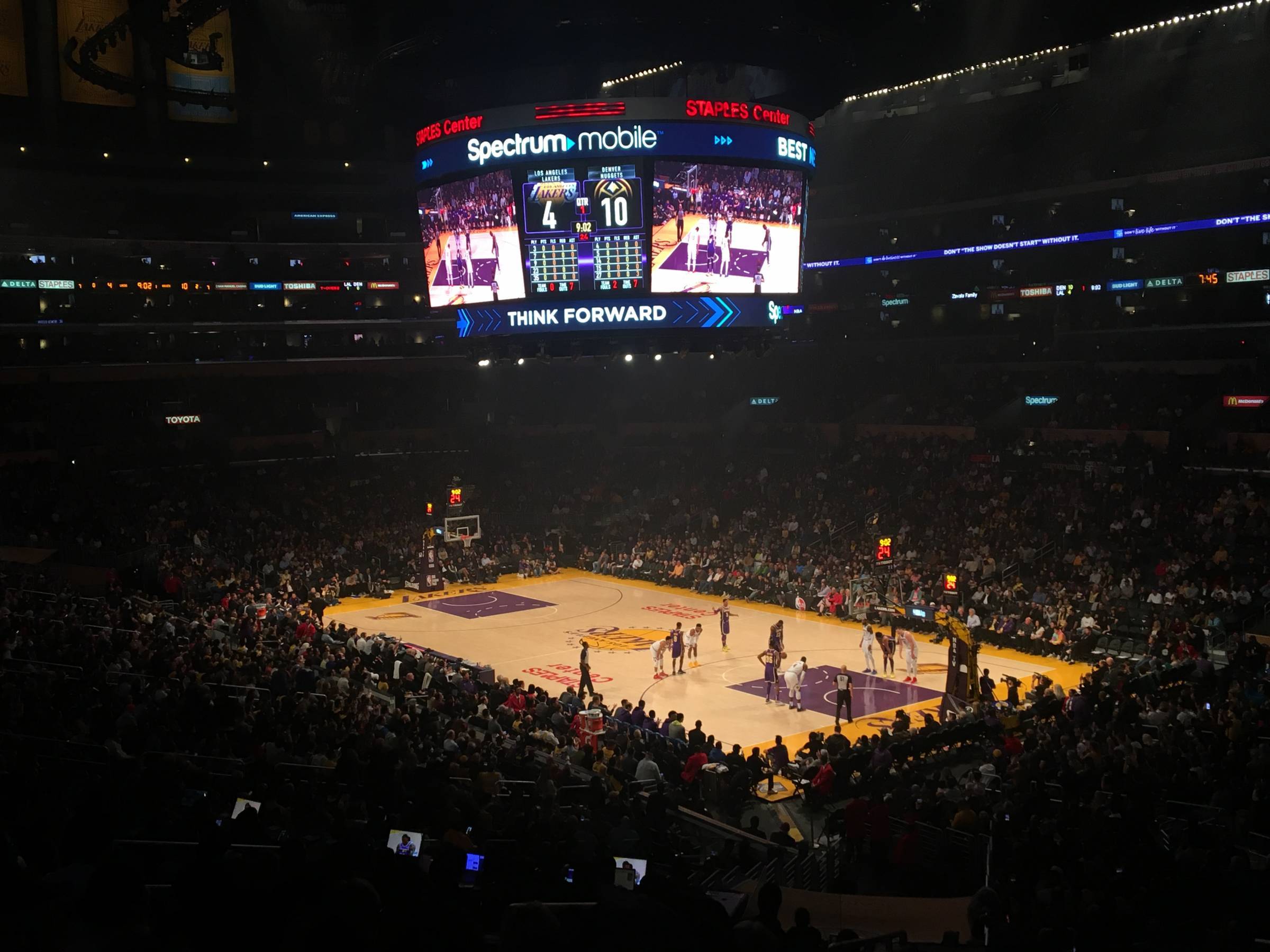 All in my feels, I stumbled out of Staples Center in search of some food. A couple blocks off the south entrance at Staples, I found a sweet Argentina-style tapas restaurant called Barcito.
I highly suggest this spot for a couple different reasons: 1) Food's served until midnight. This is ideal for those events at Staples that let out late. 2) Food's perfect for sharing. Even though I had no one to share my Tapas with that night (😥), I can see the dishes being great for groups of 2-4. 3) Barcito is gratuity free. The staff at Barcito is actually paid a living wage so no need to tip if you're not feeling it. 4) The cocktails are amazing. Check out the link above and you'll see what I'm talking about.
I walked out of there very satisfied. My full belly was enough to distract from my disappointment in the Lakers. I fell asleep hopeful for some sunshine the following day.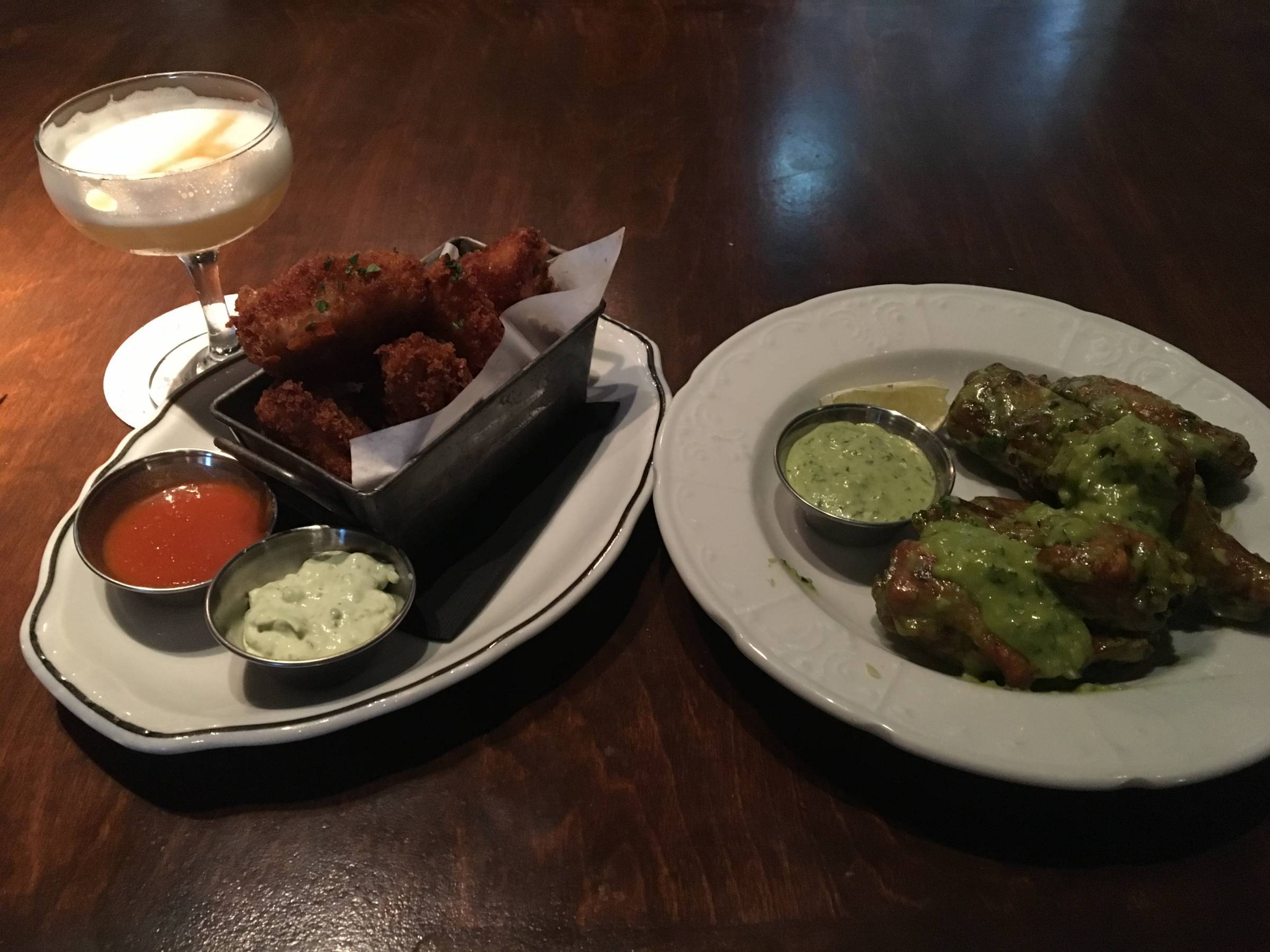 Day 2
I woke up to a beautiful blue sky, 70 degree day. Wasting no time, I found the nearest Lime scooter and jetted over to Fairfax Ave. After checking out Tyler's GOLF WANG store and a couple other streetware spots along the strip, I made my way into Fiona Bakery. Following that heavy meal the night before at Barcito, I was looking for something on the lighter side. Fiona's shredded cabbage and chicken salad was exactly what I needed. While it was little bigger than expected, the flavors were amazing. If you ever find yourself at Fiona's, be sure to try their Yuzu Lemonade and one of their fresh baked croissants for desert.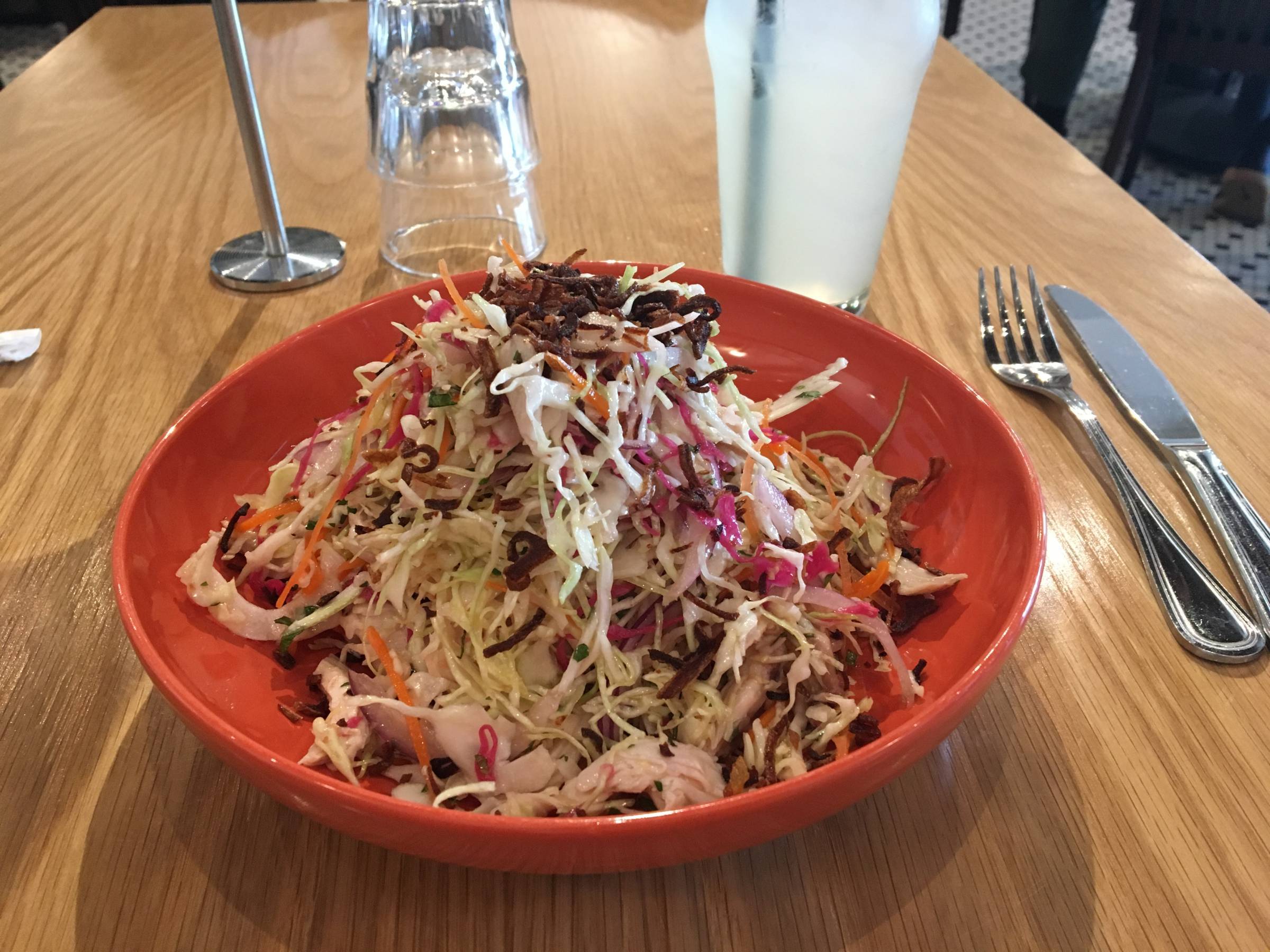 That night, I returned back to Staples Center for an LA Kings hockey game. After making the playoffs two of the last three seasons, this season has been a shock to Kings' fans. They currently reside in last place in the Pacific Division with no hope of making the playoffs. Maybe Staples Center is cursed? Nonetheless, it was pretty cool to get to see the Saint Louis Blues in action that night. It was already 3-0 in favor of the Blues by the second period. I will say, it was slightly weird seeing a hockey game at Staples Center. This venue is fit with an unreal amount of lights, projections, and lasers which seemed natural at the Lakers game the night before. For hockey, it just kind of felt like a sensory overload. Staples, if you want to go all out on production for hockey, look to the Tampa Bay Lightening or Las Vegas Golden Knights for advice. I left by the end of the second period in preparation for my big adventure the following day.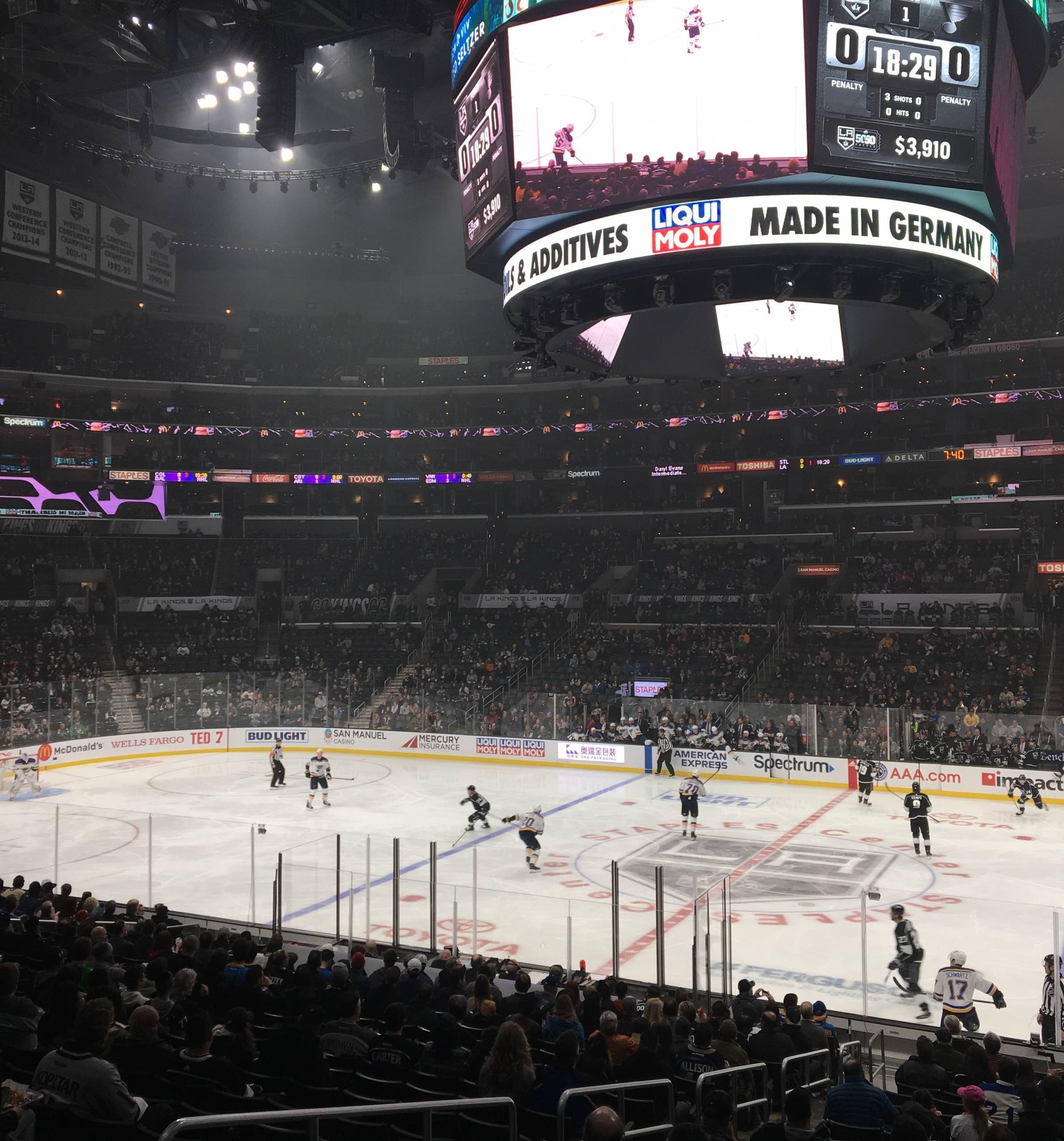 Day 3
Day 3 began with a trip north up highway 1 with my buddy Cam. Following a suggestion from this whale watching expert I ran into, Winston, we decided to check out Point Dume in Malibu for the chance to see some spouts. Showing up to Point Dume in a bathing suit may have been a little ambitious seeing as that the wind blowing off the Pacific in early March is no joke. However, once Cam and I made our way into the secret cover at the end of the point, the wind died down and we got baked by the sun. Unfortunately, it was a little too choppy that day to catch any whale sightings, but it was the perfect spot to enjoy the weather on that Friday afternoon.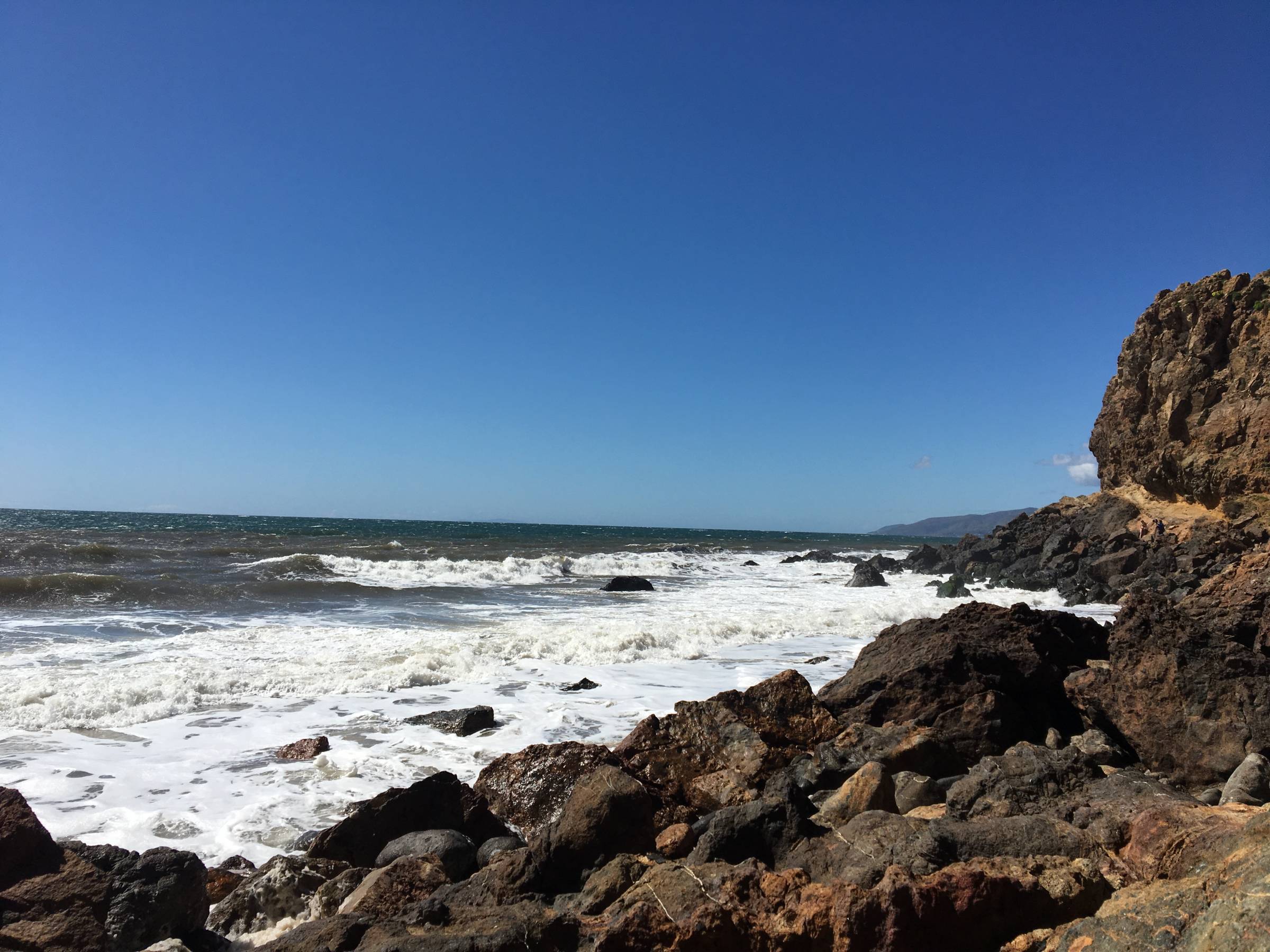 After dropping off Cam, I got my first taste of LA traffic trying to make it to Anaheim on a Friday at 4pm. This typically 35 minute drive ended up taking 2 hours, and I didn't make it into Honda Center until half way through the first period. Similar to the LA Kings, this has been a down year for the Anaheim Ducks. They sit just two points above the Kings, in second to last place. Capturing the content I need is always more difficult when the crowd is already settled into their seats watching the game. For this reason, I was running around Honda Center until halfway through the third period taking photos. I was sufficiently spent after this difficult workload and long day in the sun at Point Dume. My hotel bed was calling my name.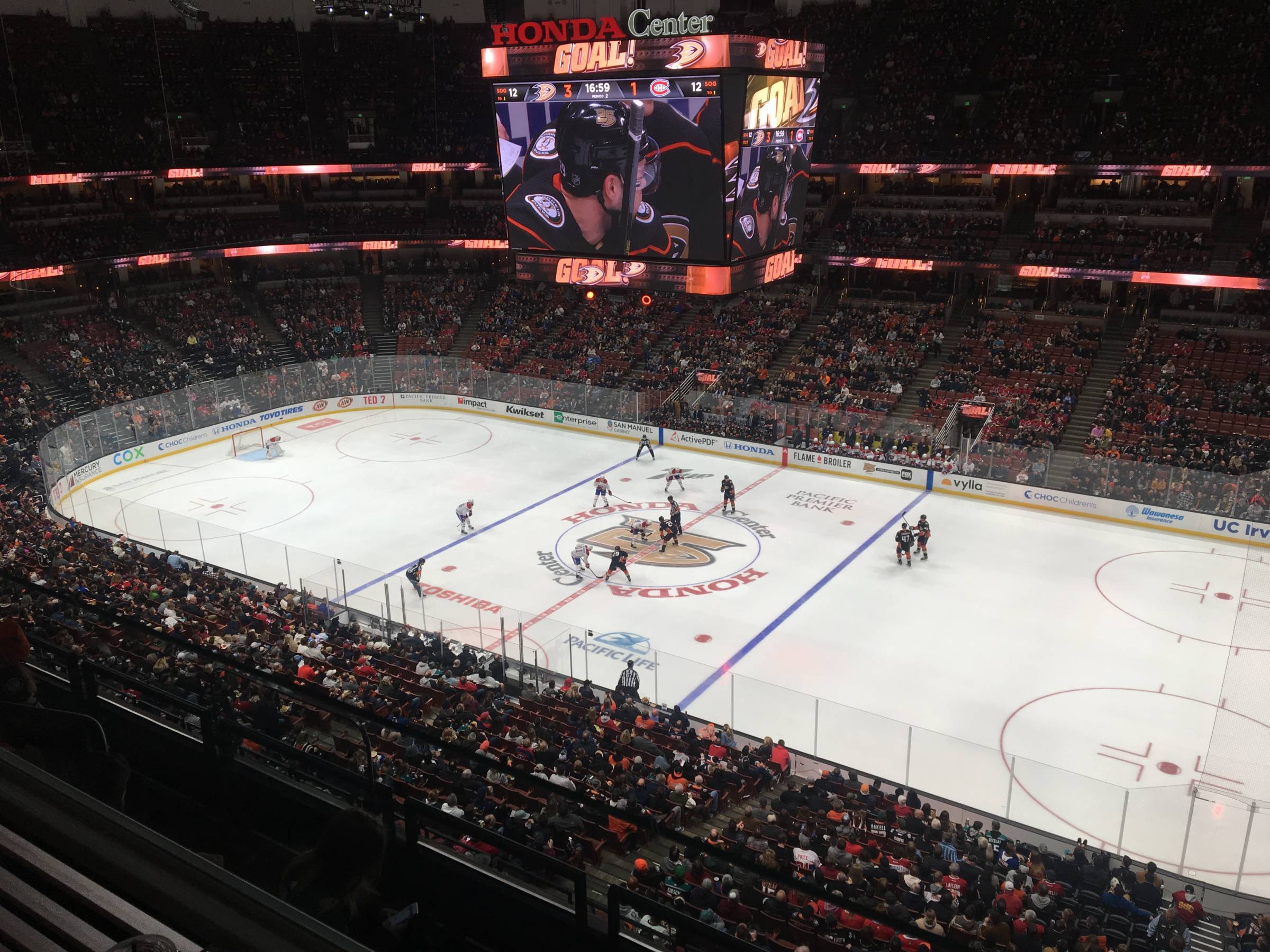 Day 4
I started off my Saturday with some fire I never would have found without the help of a local, shoutout Schechter. Hot Wings Cafe is just your classic hole in the wall wings spot. Interior is nothing special, menu is basic, but man do they know how to make some tasty wings. Schechter and I split some large hot wings with a side of fries which was perfect for two. It gave us the ideal amount of energy for the unexpected day ahead.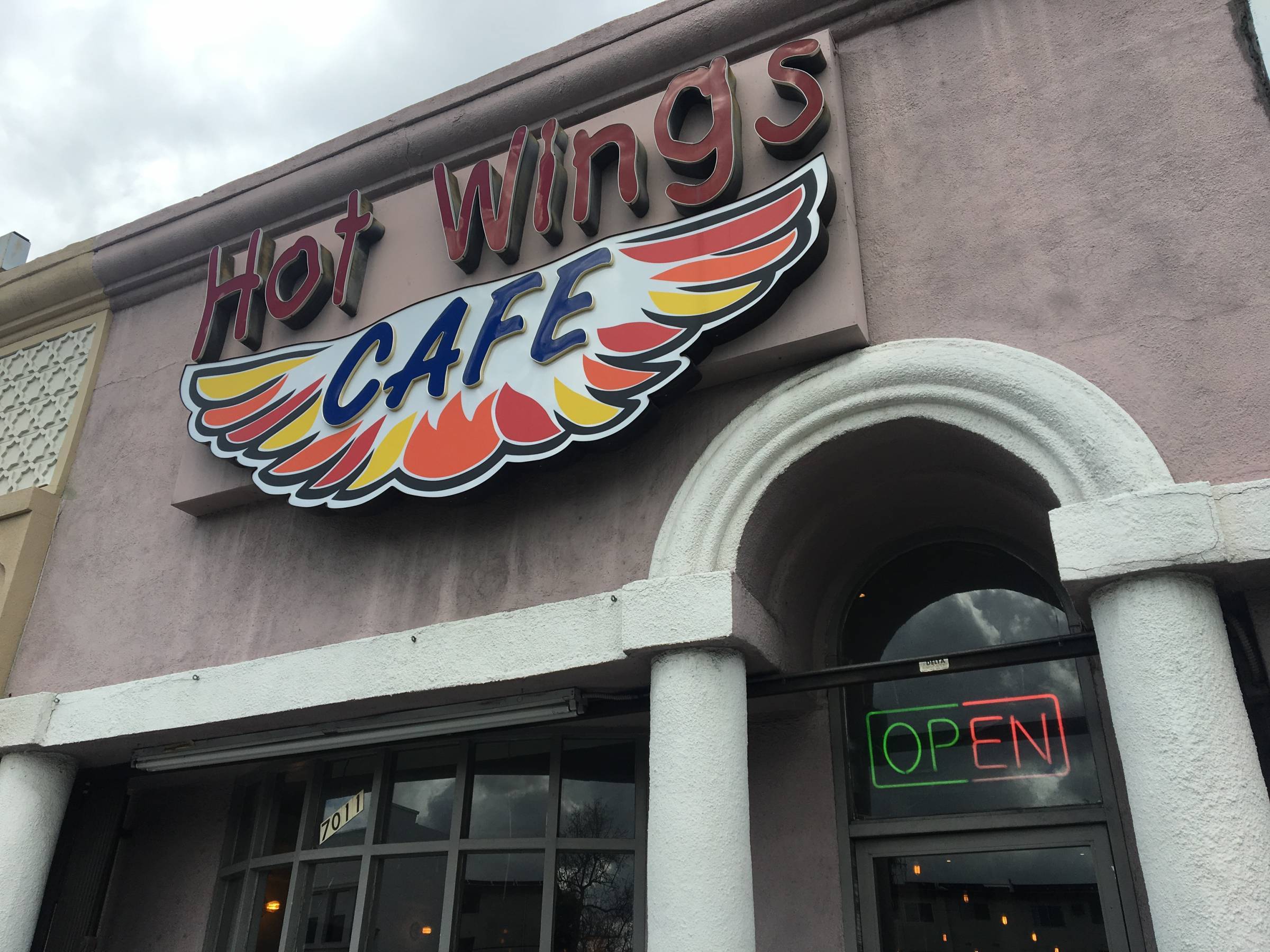 As we were leaving Hot Wings Cafe, Schechter got a call from a friend claiming there was a $20 groupon for a whale watching boat tour that day. Seeing as that I didn't see a single spout the day before at Point Dume, we jumped on the opportunity. The LA traffic once again worked against us, but luckily the captain held the launch for us as we arrived 5 minutes late. Once on the boat, I quickly realized I was under-dressed. People on here were in full on winter garb (jacket, hat, gloves) and I'm standing there in shorts like an idiot. Still, I kept distracted from the cold via the sun, conversation, and intensely looking for whales. It must have been too cold for the whales that day because similar to the day prior, all I saw were some waves. As we pulled back towards the marina, spirits at an all time low, the captain suddenly made a motion towards the front of the ship. There, bobbing in and out of our wake, were three dolphins having fun in the sun. We watched them circle around for maybe 10 minutes before they carried on with their day. Spotting these dolphins was the perfect way to cap off this chilly cruise.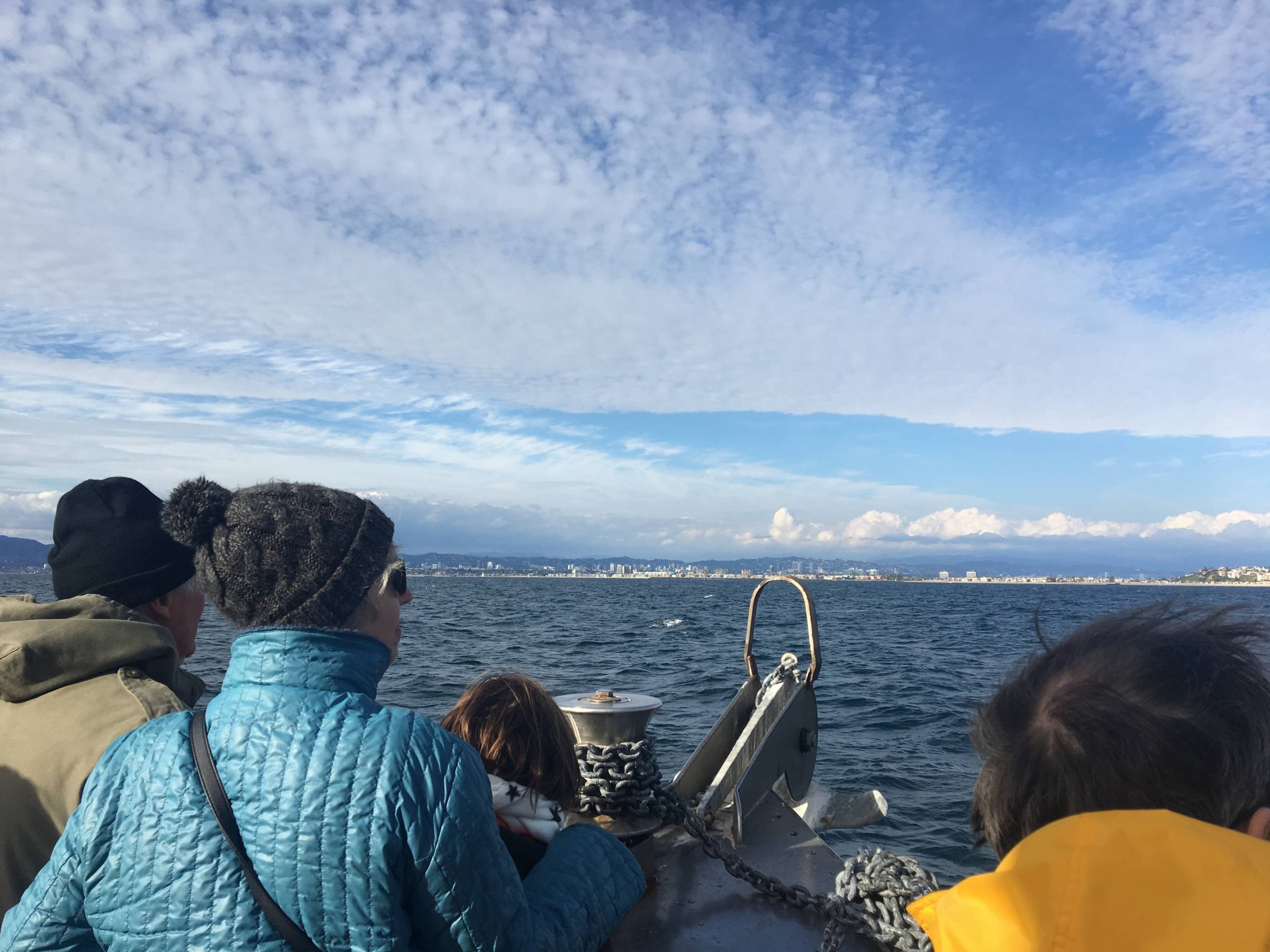 After disembarking, I made my way to Inglewood, CA to check out the legendary Forum. Built in 1967, this venue was groundbreaking for the time because there is not a single support pillar inside the structure (ie no obstructed views). It was also home to the Lakers from 1967-1999, during which the Lakers won 5 NBA championships. While it was incredible to check this stadium off my bucket list, the concert itself was pretty strange. Performing together as Yuri & Pandora, the concert was a Latin pop comeback tour of sorts. It's hard to find much information on these two artists but it seems that they were a real big deal in Latin America during the 80/90s. I typically love Latin music but this wasn't it. I left 3 songs in.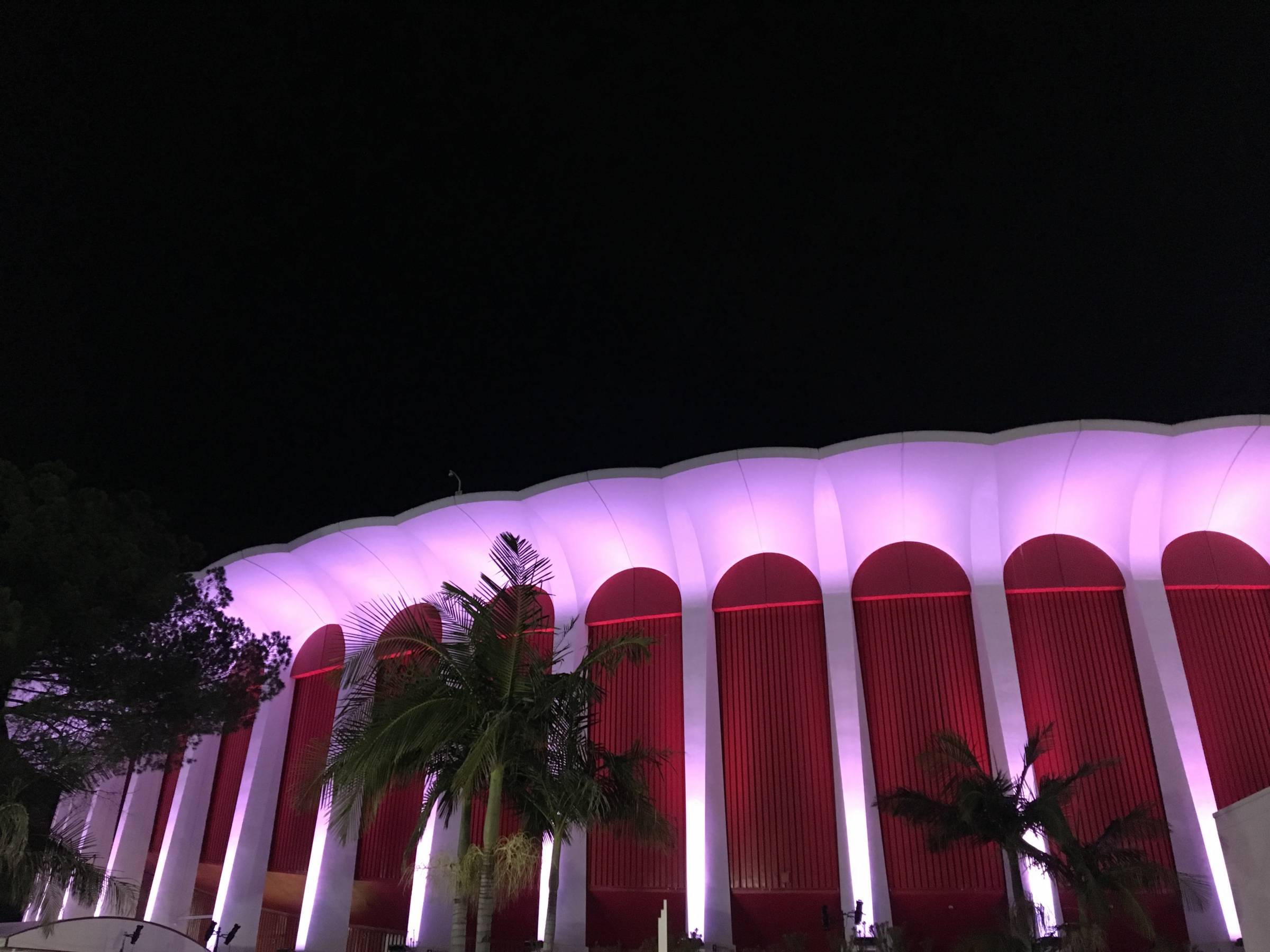 Day 5
You know you're having a good time when you forget about your phone. This was exactly the case during the first half of my last day in LA. I linked back up with Schechter plus a couple additional LA homies. We got chips + queso and tacos at this great place called HomeState in East Hollywood. Right across the street was this crazy spot called the Soap Plant. I don't really know how to describe the Soap Plant but it was just filled with all kinds of oddities/trinkets, great spot to get lost. The afternoon ended chilling around the lake in Echo Park. These three destinations are definitely worth the visit if you are looking for something to do on a lazy Sunday.

My time in LA ended back at Staples Center for my third time in five days. Luckily, this time it wasn't to watch a disappointing sports team. Instead, I was back for pt. 2 of Justin Timberlake's Man of the Woods Tour. Seeing this show for the second time in a week was trippy. I realized everything Justin says/does is choreographed to a tee. Even moments where he addresses the crowd happen at the same time between specific songs. I still very much enjoyed the performance, but some of the allure was certainty lost during this second show. With the set list in mind, I left the show early as he transitioned into his songs off Man of the Woods.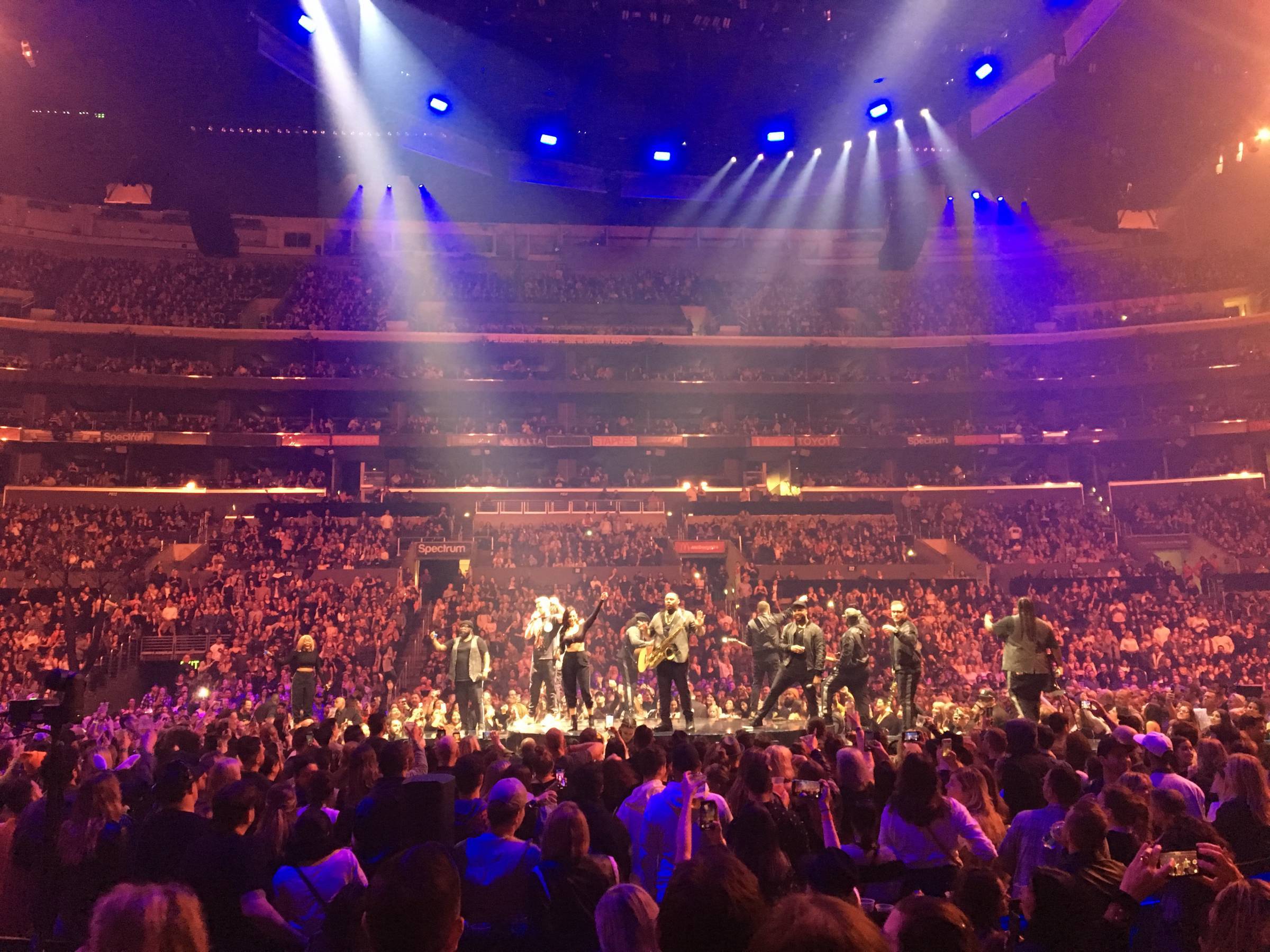 Final Thoughts
There's something about LA that is just different. Similar to the indescribable vibe/energy I feel in New York City, there's something very distinctive about LA that is hard to put to works. Almost like a perpetual carefree attitude, but still with this energy/excitement. In LA you get the feeling that there's a ton going on around you; both physically like the crashing waves but also intangibly like the creative ideas flowing around in people's heads. Right before I left the concert at Staples Center that last night, JT said to the crowd, "there's really no weekends in LA." I think this phrase has two meanings that are equally applicable. On one hand there're no weekends because everyone is constantly working hard at what they are trying to create, but on the other it feels like every day is a weekend.
I'd be living in LA if it wasn't so crazy expensive. My trip ended catching up with my buddy BNelly and in that moment I realized that the majority of my friends live over on the west coast. This fact, mixed with the dense music scene and great weather really lands Cali high up on my list of potential homes. If only that money barrier didn't exist. Maybe someday.
In two weeks I'll be visiting a city I've drove through numerous times but have never stopped to visit; Atlanta, Georgia. Be sure to check back in to see what goes down in the home of the ATLiens.
Austin