Welcome back everyone! I've just returned from one of my favorite trips to date, a four day adventure in The Big Peach; Atlanta, Georgia. It was incredible in the ATL; weather was beautiful, events were exciting, and food was next level. Traveling around Atlanta had me feeling like Anthony Bourdain (RIP to the G.O.A.T) with all the unbelievable food I was tasting. I will admit this recap is going to function closer to a food blog because everything I ate over these four days was just that good. Continue reading for the details from my first baseball game visited through this position, a Pretty Ricky reunion, and of course, the unbelievable food.
Day 1
Shortly after arriving in the ATL, I made my way north of the city to Antico Pizza Napoletana. This small area on the corner of Ethel St. and Hemphill Ave. features four different restaurants/cafe's modeled after the town squares in Italy. This place felt very traditional, with the small menu emphasizing "no substitutions" & "no half-toppings". The seating area was functional, only a small glass counter separates you from the pizza makers and brick ovens. Even though I didn't really have a choice, it may have been too ambitious to order an entire pizza just for myself. The leftovers still tasted amazing the next day.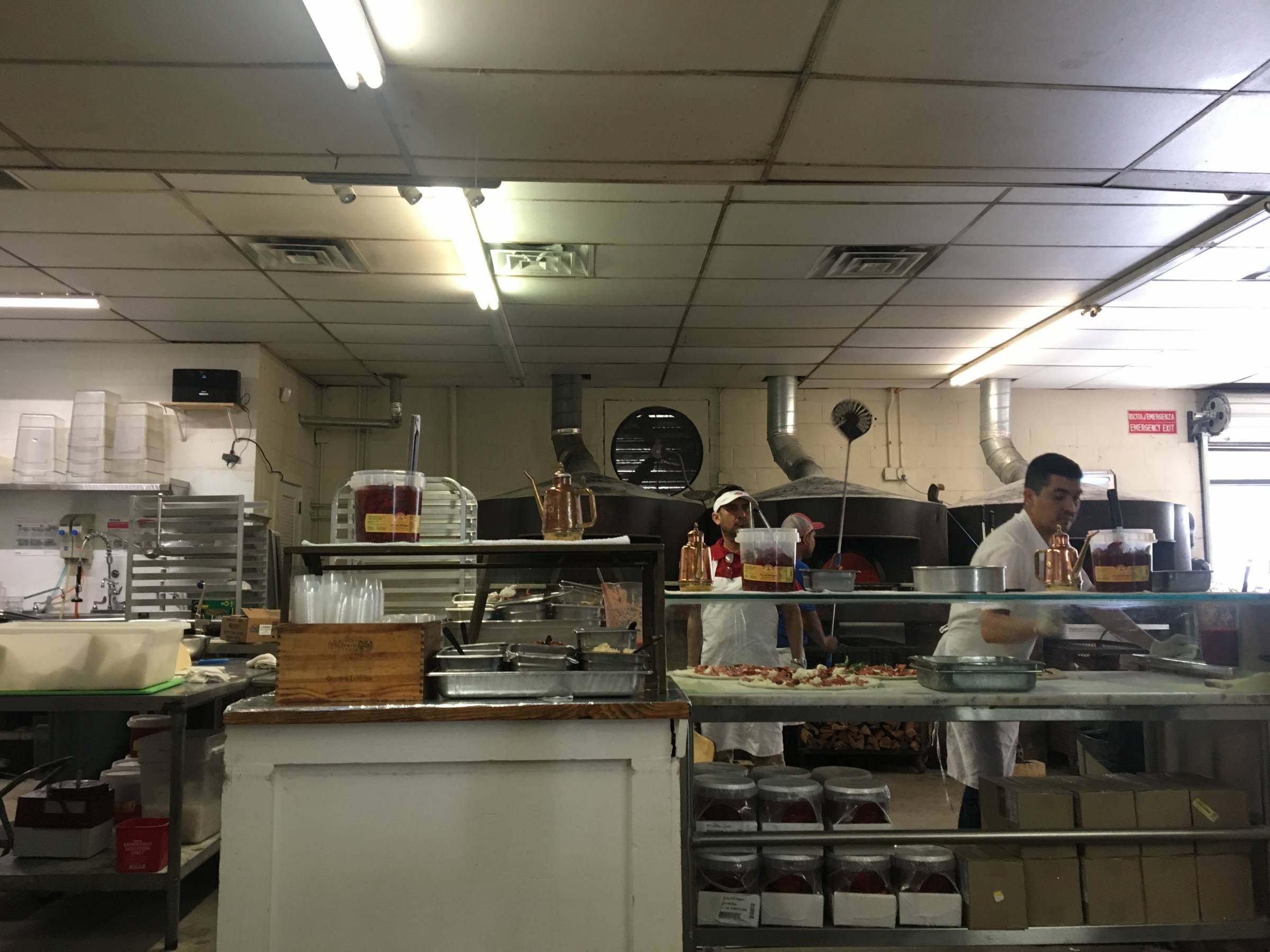 That night I visited the newly renovated State Farm Arena for an Atlanta Hawks basketball game. Even though the Hawks only won 29 games this season, they are still an incredibly exciting team to watch. Trae Young is the real deal and I feel they are one piece away from being playoff contenders. That night, they faced off against one of the hottest teams going into this years' playoffs, the Philadelphia 76ers. The 76ers boast an All-Star lineup featuring Jimmy Butler, Joel Embid, JJ Redick, Ben Simmons, and Tobias Harris. That night, with Embid sidelined, the Hawks took down the 76ers 130-122. Even though the game was exciting, what really impressed me was the stadium.
State Farm Arena is easily one of the best arenas I've visited thus far. For starters, Chick-fil-A's headquarters is located in downtown Atlanta. As a result, there are damn near 20 different spots you can get a Chick-fil-A sandwich within State Farm Arena making this place a dream as is. State Farm Arena also had a barbershop inside the arena which is something I've never seen before. Fans can get lined up all while watching the game live right behind section T7. Lastly, the arena really embraces Atlanta's strong hip-hop roots. OutKast, Migos, TI, and Gucci are consistently blasted throughout the arena during the game all while Quavo can be seen sitting court side. Definitely an arena I was excited to return to the following day.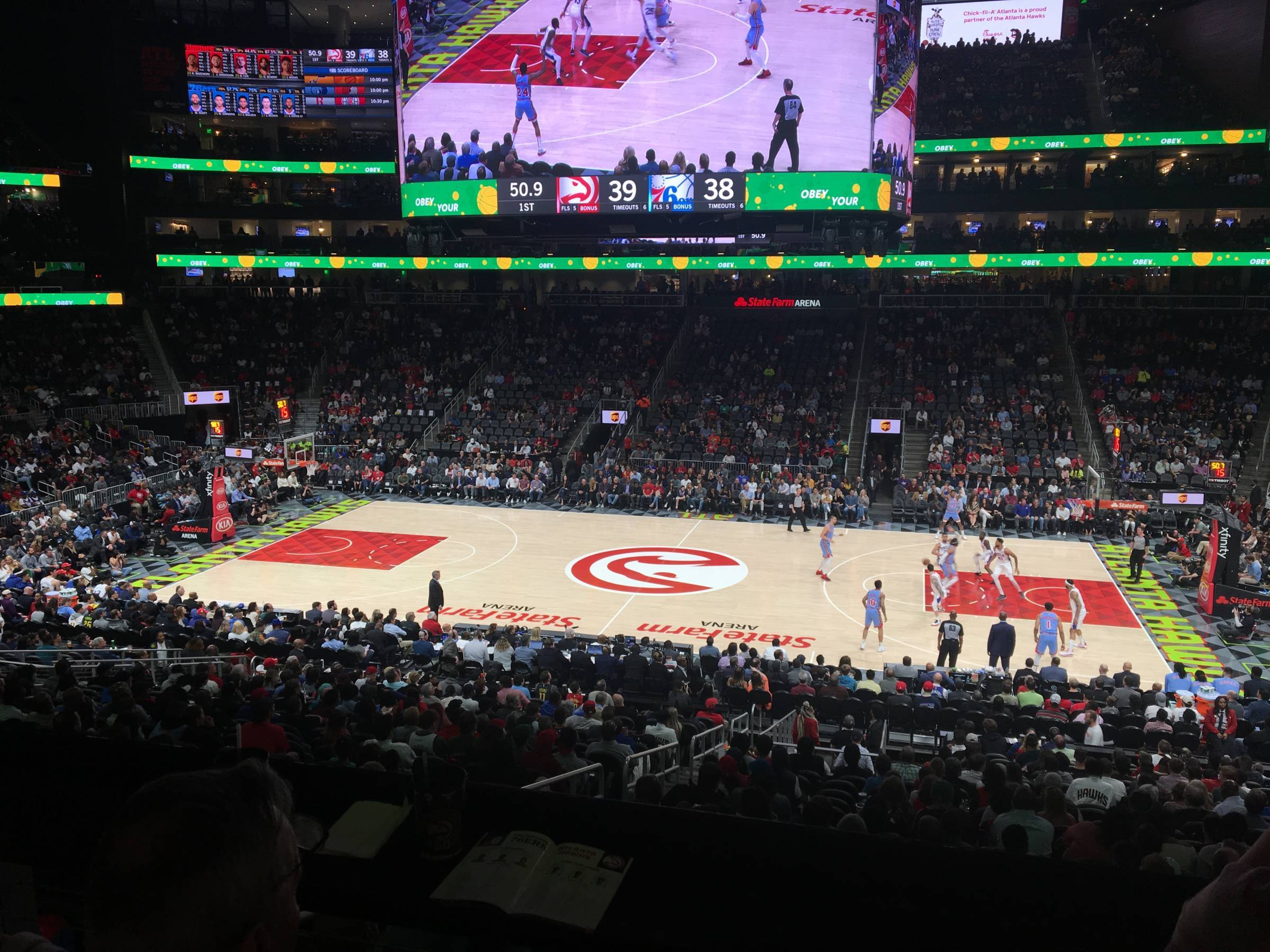 Day 2
This first stop to begin day 2 needs no introduction. Busy Bee Cafe is an absolute must for anyone within a 60 mile radius of Atlanta. The storefront is unassuming, the restaurant itself is very small, but the food coming out of that kitchen is something special. Since 1947 this place has been cooking up some of the best Soul Food in all of America and it fully lives up to the hype. For your two sides, I suggest the candied yams and fried okra. Please, if you take any advice whatsoever from these blogs, visit Busy Bee Cafe.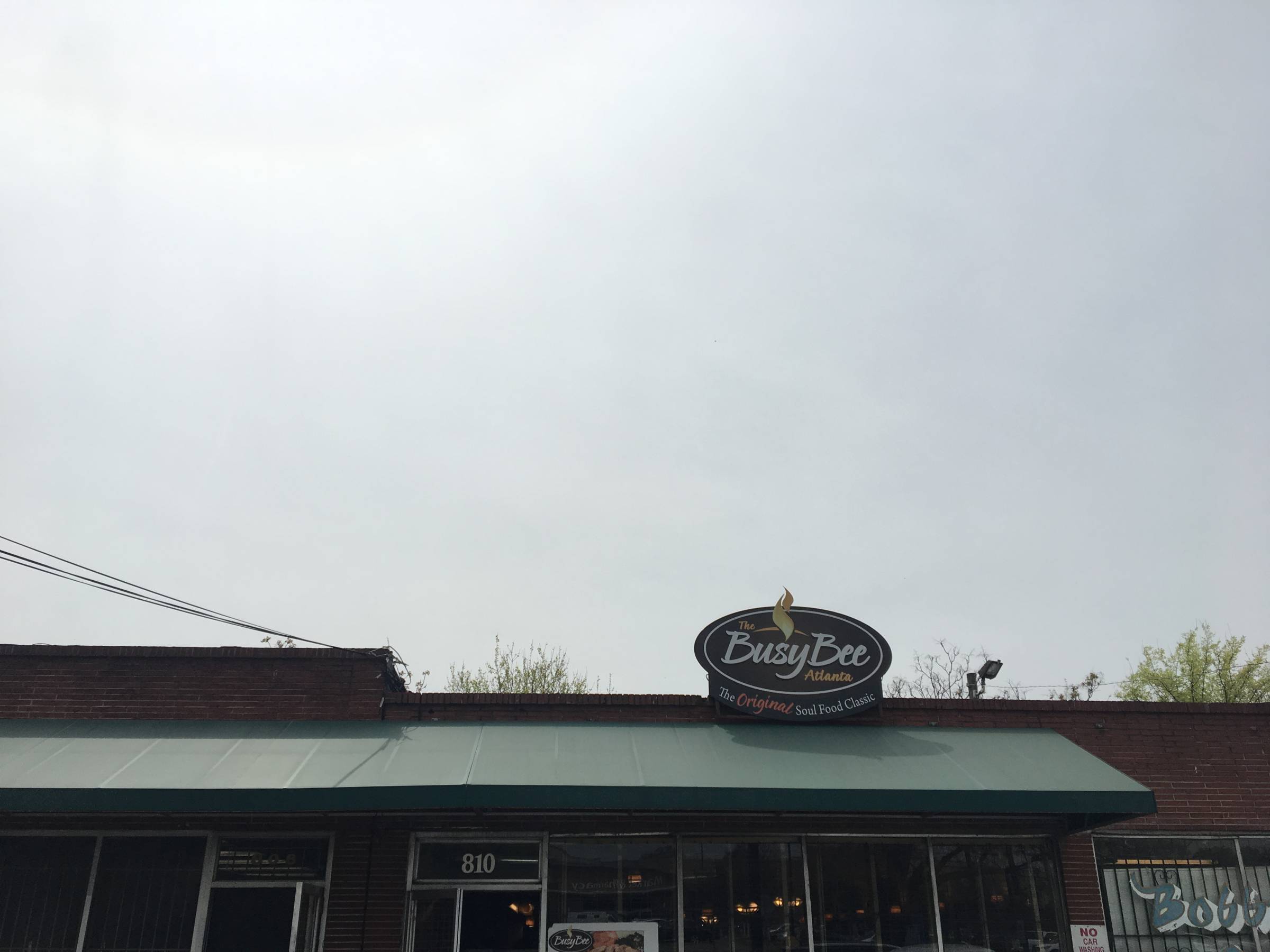 I then got on an Uber bike and rode east towards this area of ATL called Little Five Points. As I was on my way, I found myself on Auburn Ave. and started to notice many people and historic sights all around me. Completely by chance, I happened upon Martin Luther King Jr's birth home. What made this moment of serendipity even more wild was that it happened to be the anniversary of MLK's assassination. For this reason, no one was allowed to speak inside MLK's birth home as a tribute to this American hero. I'm not usually one to relish in awe at historic monuments, but touring MLK's birth home, the famous Ebenezer Baptist Church, and his tomb felt very surreal.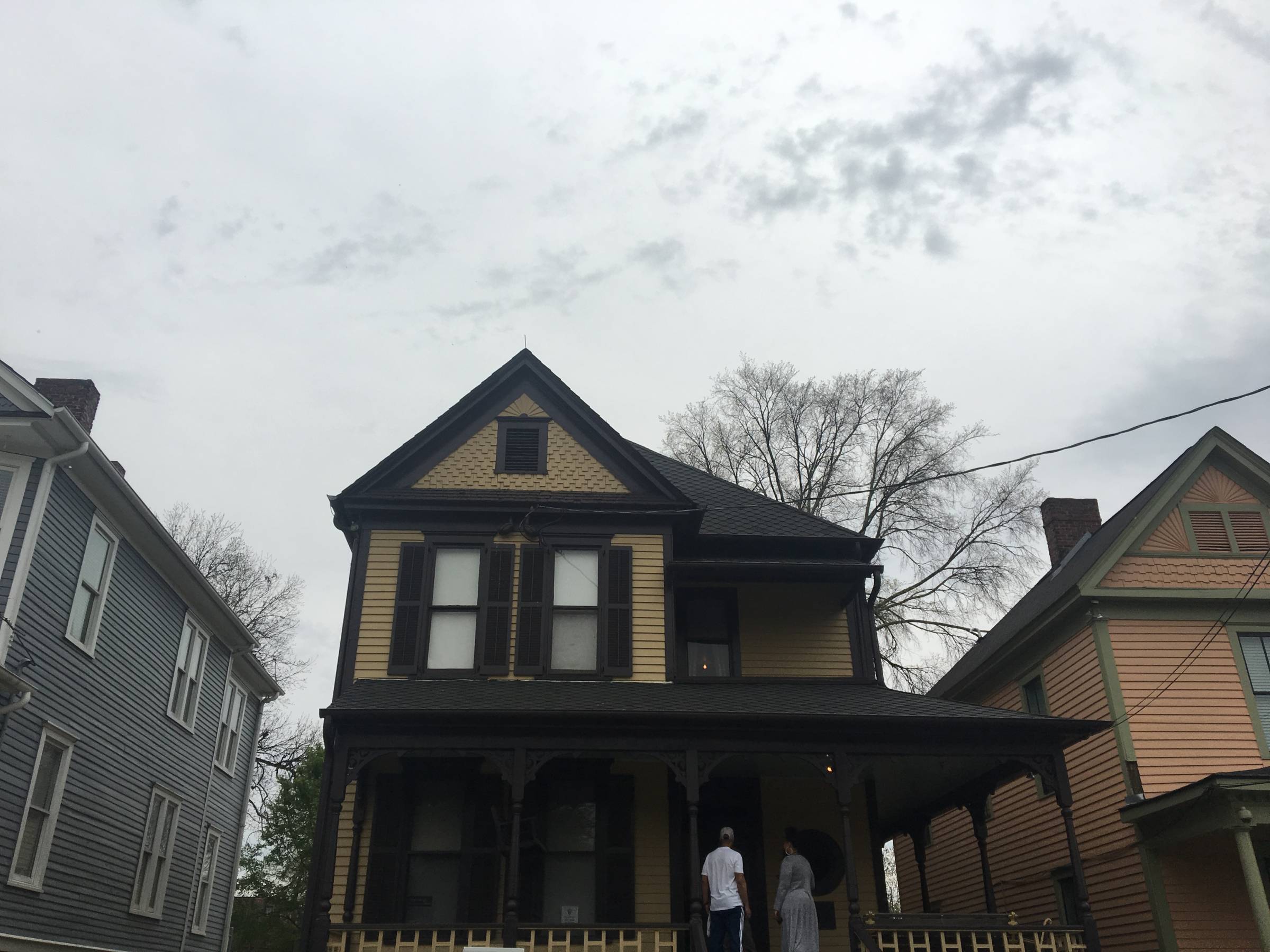 I returned back to State Farm Arena that night for The Millennium Tour. This R&B throwback showcase featured: Chingy, Bobby V, Lloyd, Ying Yang Twins, Pretty Ricky, Mario, and B2K. Basically any classic R&B song over the past two decades was played that night. Atlanta was loving it, the crowd was super turnt from the first act on. Highlights for me included: Pretty Ricky teaching me some new moves, Bobby V singing his hook on "Pimpin all over the World," the crowd when Chingy dropped "Swag Surf," and all my new friends I made in section 105. If it wasn't so expensive, this would be a concert I'd like to see again in Chicago.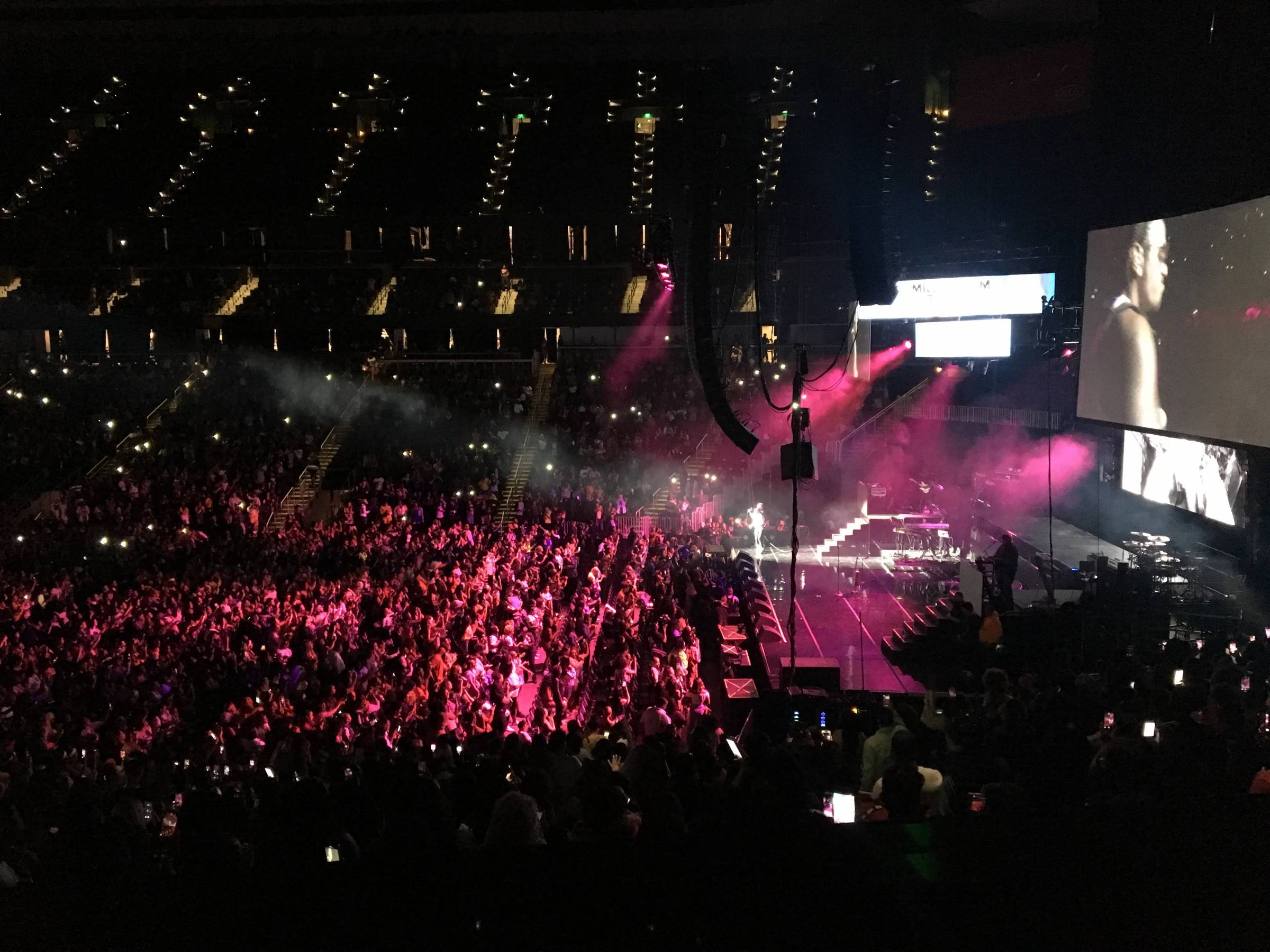 Day 3
Last food highlight, promise! Day 3 began at Ted's Montana Grill. All I knew previously about Montana is what my good friend Scotty shares on his Instagram, but man this guy Ted knows how to make a burger. Every burger at Ted's has the option of either a beef or bison patty. I leveled up to the bison which was completely worth it. The bison flavor was comparable to that of a normal beef patty but where the bison stood out was it's consistency. The bison meat was extremely tender with the patty basically falling apart throughout the meal. I also loved how when you order a milkshake at Ted's, they bring you out the entire mixing glass (top left of this picture). Basically equates to 1 & 3/4 milkshakes for the price of one. Even though the meal was incredible, I had to lay down after this one.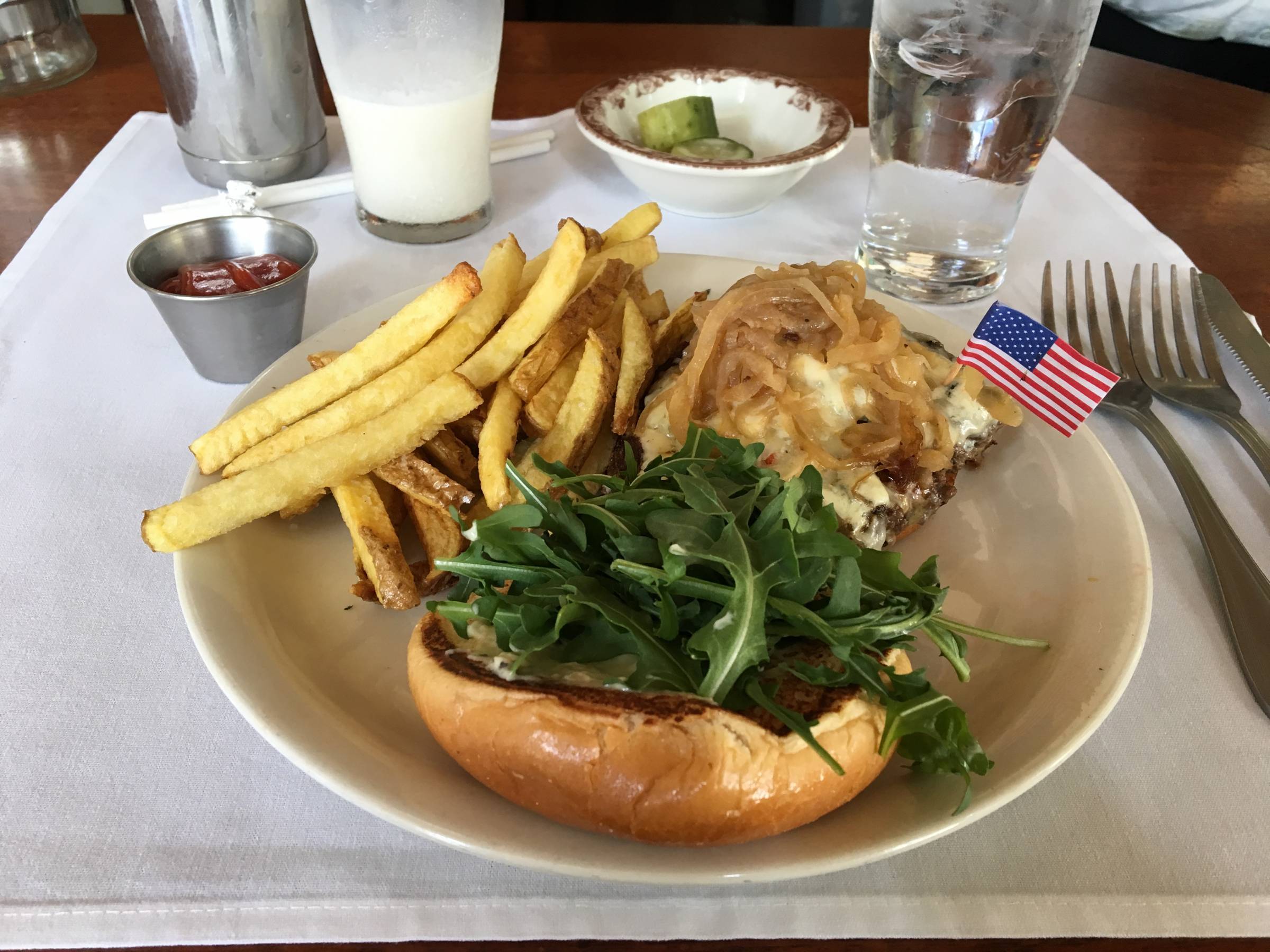 After sleeping off the bison burger I drove north to Smyrna, GA for an Atlanta Braves game at SunTrust Park. SunTrust Park is kind of located in the middle of nowhere, about 25 miles north of downtown Atlanta. While normally I would hate this, SunTrust Park really impressed me. Around SunTrust, the Braves have built an entire entertainment district (pictured below). Within the entertainment district fans can find plenty of places to eat, drink, and mingle. I was shocked with how much this area was rockin' far before the game began. The stadium itself was ginormous. With a stadium this size, I really wouldn't suggest buying tickets in the 300 or 400 level seats. With that said, there was a hype general admission bar space behind right field that I highly suggest to anyone looking to party.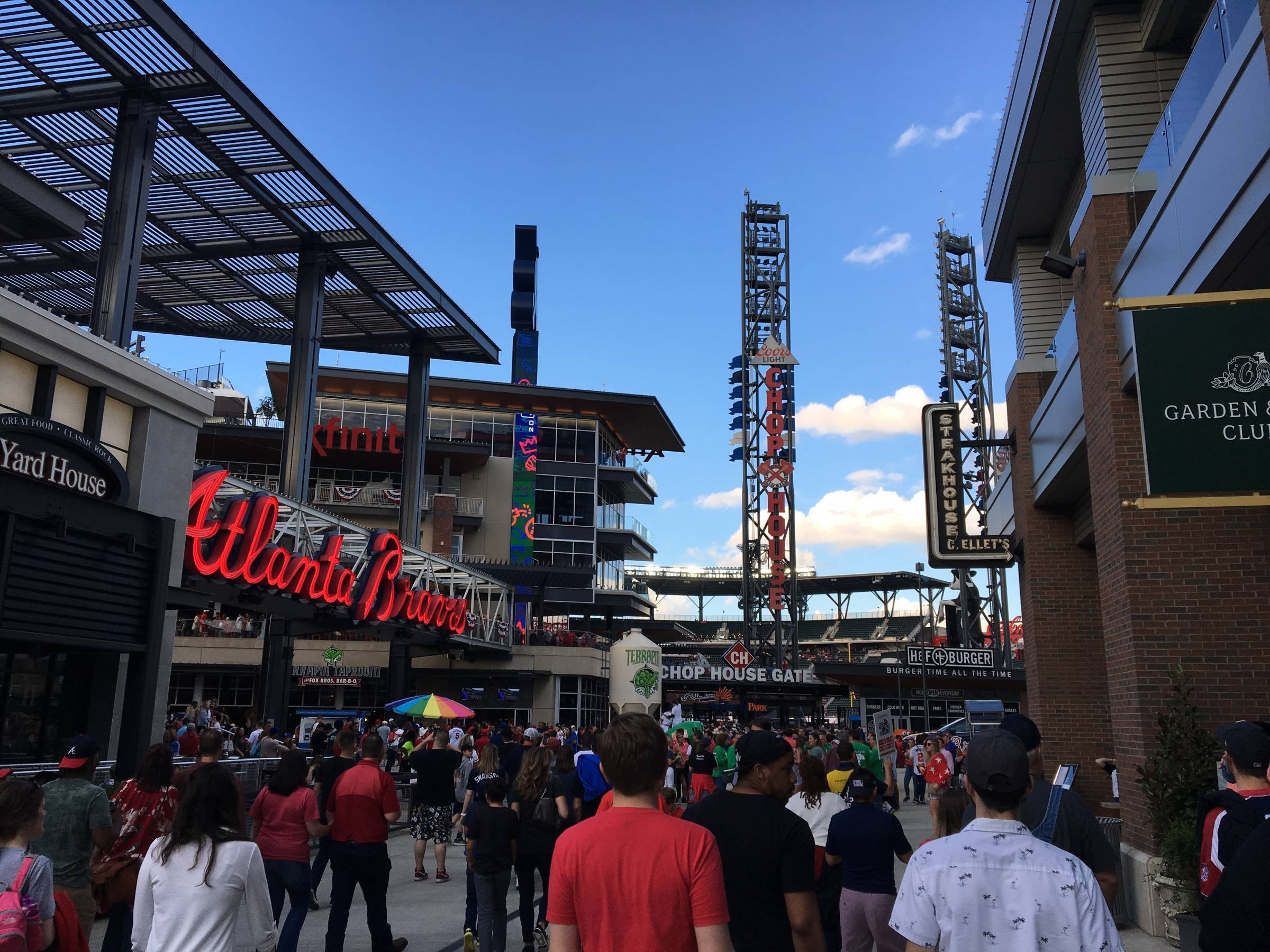 Day 4
Following my three day stay in Atlanta, I actually had a bonus day in Birmingham, AL. My hotel in Birmingham really screwed me over so I had to find something to do for a couple hours before I was able to get into my hotel. I came across an interesting attraction right outside the downtown center called Sloss Furnace. Sloss Furnace was one of the country's largest producers of iron from 1882 to 1971. In addition to the grounds being a good place to tour around and marvel at the massive structure, the area is also one of the most haunted spots in the US. Hundreds of workers died working in the dangerous conditions of the furnace and it is rumored that the infamous Graveyard Shift foreman, James "Slag" Wormwood, still haunts the grounds. This type of place was right up my alley. I spent the better part of the afternoon looking to see some spirits.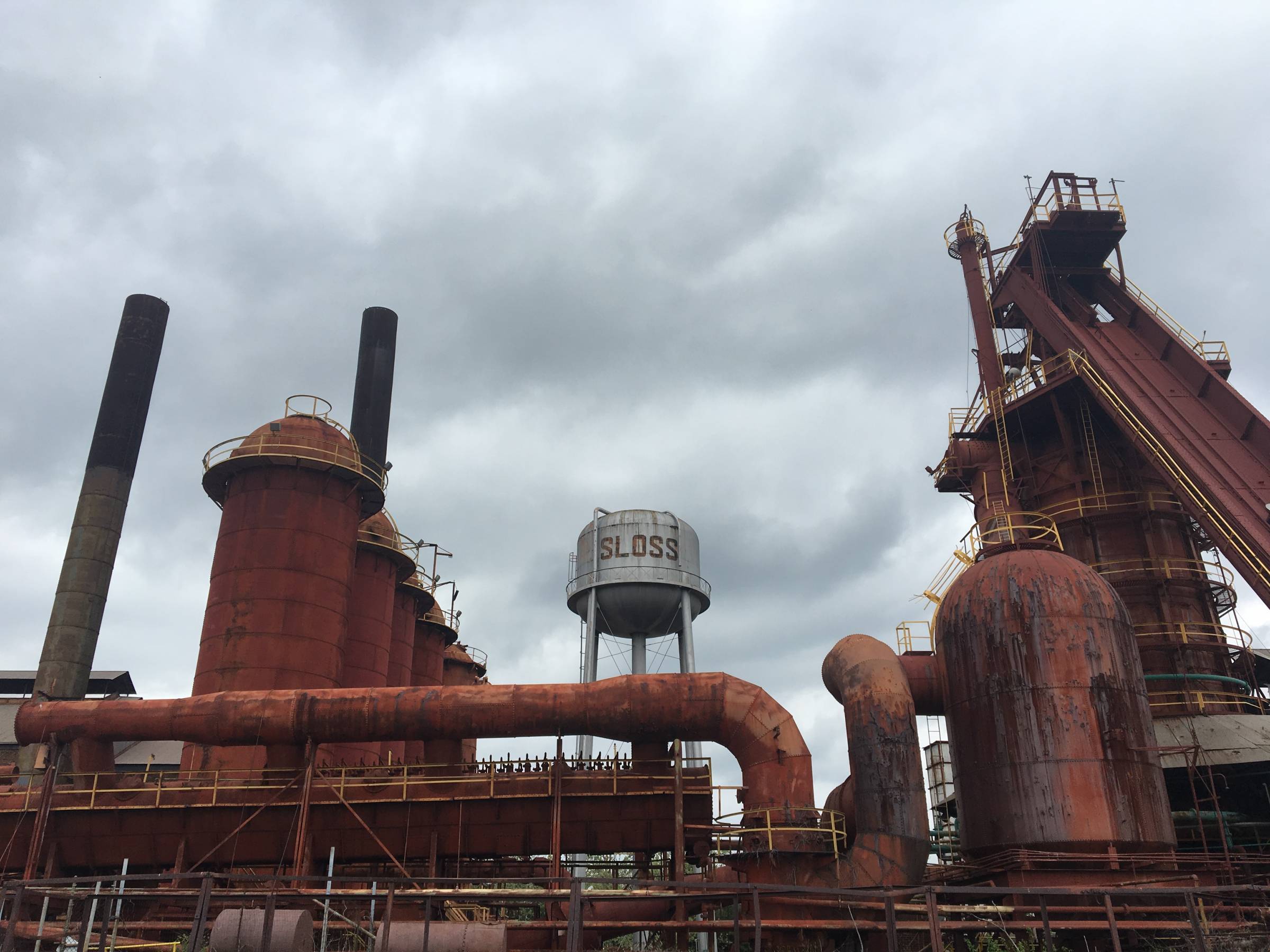 Trip 8 ended on an anti-climatic note. I brought it back full circle with a concert similar to the Christian Music Showcase I attended in Tampa, this time featuring Toby Mac. I showed up already in a sad mood, bummed to be missing the NCAA Men's Basketball semi-final. Additionally, BJCC Arena in Birmingham was probably the most disgusting stadium I've visited in terms of cleanliness. After walking around in there for just 10 minutes my shoes were sticking to the ground from the apparent spilled soda that had never been cleaned up. The show was decent, but I left quickly after capturing the content I needed. I made it back to my hotel room in time to watch Texas Tech take down Michigan State University. Can't say I was too disappointed.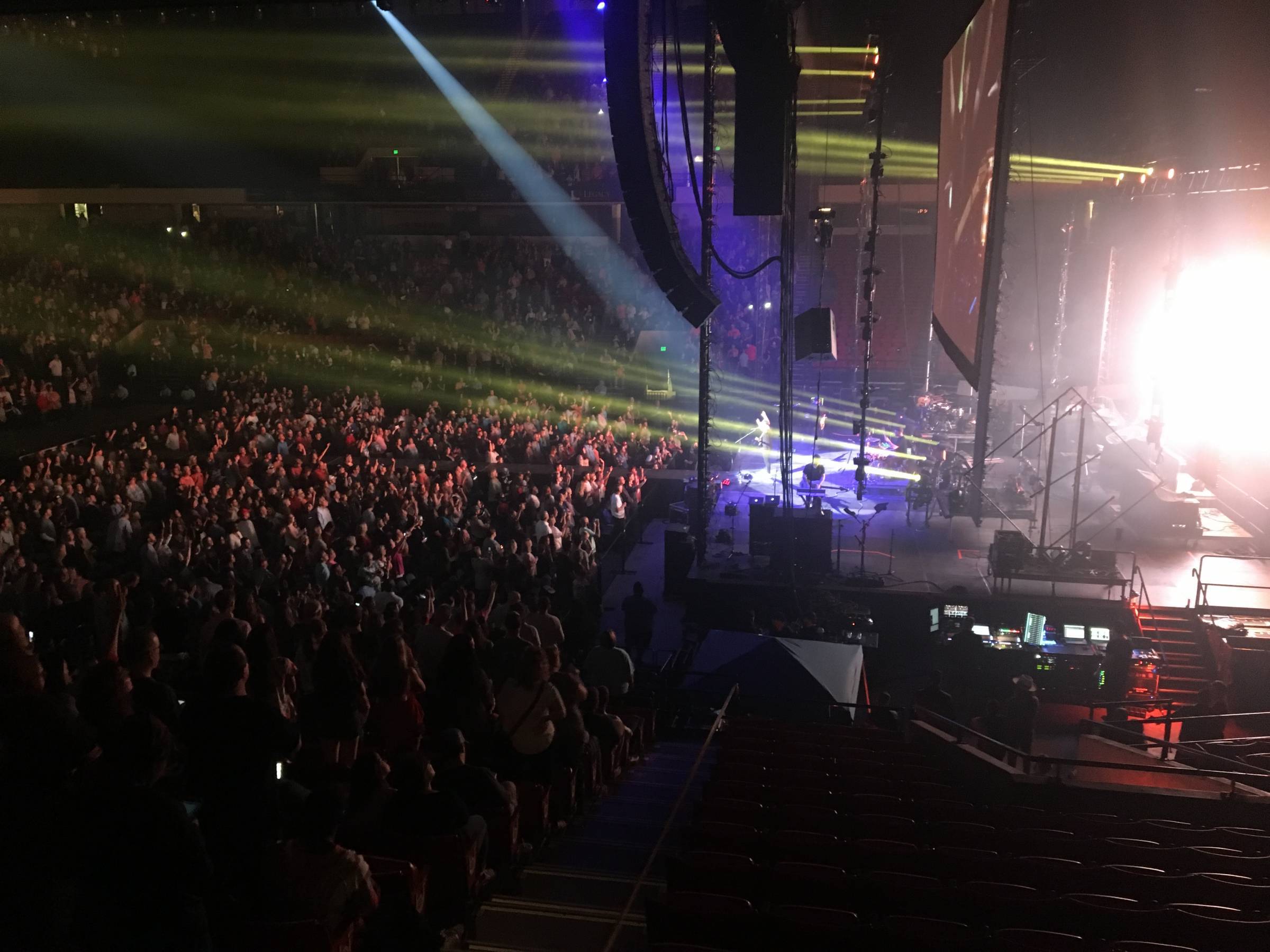 Final Thoughts
One knock on Atlanta is that it is too spread out. I'll agree that the layout of the city is frustrating at times but what makes it exponentially better is the existence of Bird and Lime scooters. I'm also a big fan of Uber's peddle-assisted bikes. Over my three days in the city, this was really all I used to get around. Not only was it much cheaper than renting a car/ubering, it also allows the possibility to quickly change plans like when I happened upon MLK's birth home while on my bike. It's these moments that make me love technology.
ATL is worth the visit just for food and music. This is one of the few places I've visited where I was having fun all day every day. From my short experience, I know that I just scratched the surface when it comes to places to check out in Atlanta. Definitely a spot I'll be returning in the future.
Next week I'm heading back to Florida, specifically to Miami Beach and Orlando. Hopefully this time I'll have better luck catching some sun.
Austin