The new year is here and it has brought a new decade with it. While some use this time of year to create resolutions that may or may not be fulfilled, we've decided to use it to go around the office and compile a list of things we want to see happen in the sports and music industries this year. While some might actually happen, others may end up being just a bit unrealistic, which is rather fitting for most new year's resolutions anyway.
Without further ado, let's take a look at our list! In 2020, we want to see...
#1. Kris Bryant settle his grievance
Will Kris Bryant stay on Chicago's north side for one more year or two? Are other teams interested in his service? Will he be traded? All of these questions have been looming for weeks now, but none can truly be answered until Bryant's service-time grievance comes to an end. The Cubs can't necessarily make any significant roster moves until this whole thing is settled, so many fans would like to see it end sooner rather than later.
#2. Zach LaVine vs. Aaron Gordon, Round 2

With the NBA All-Star game coming to Chicago this year, all eyes are on the best players in the world, especially in the skills competition and dunk contest. The original matchup between these two took place in Toronto in 2016, with LaVine taking the trophy home. Gordon has said he'd be down for a rematch, so will LaVine accept the invitation and dunk it out on his home court? We sure hope so!

- View our seating guide for the United Center, host of the 2020 NBA All-Star game.
#3. A Cinderella Story upset during March Madness
There's always one game during March Madness that gets everyone talking. The upset. The Cinderella Story. Seeing an underdog come through and bust everyone's brackets in a big way is always exciting, but none have ever come close to UMBC beating Virginia and becoming the first 16 seed to knock off a 1 seed.
#4. The Chicago White Sox return to the MLB Playoffs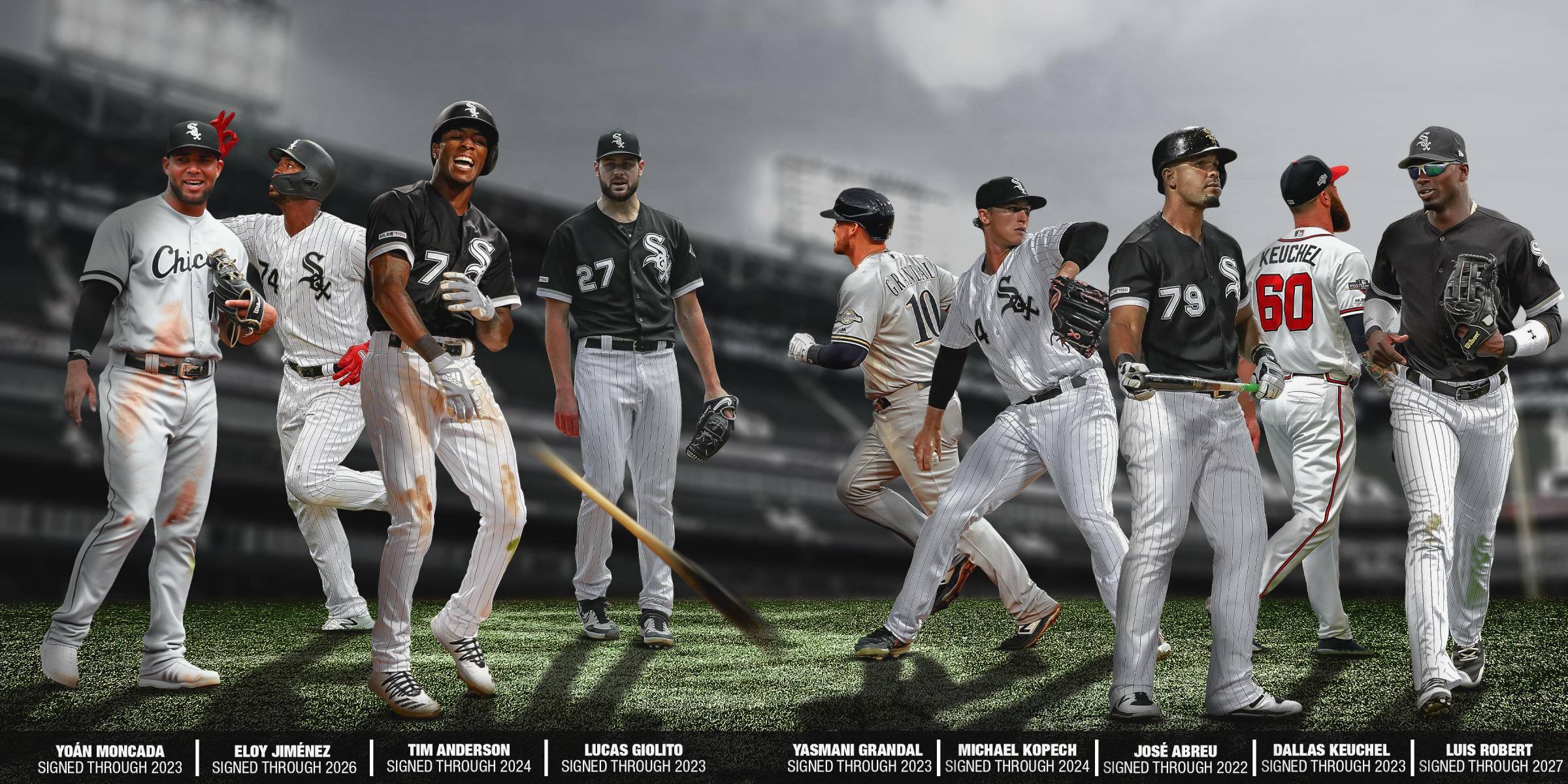 We may be a little biased on this one since we're headquartered in Chicago, however, the White Sox have made some significant moves this off-season and there's a feeling around town that this team is poised to return to October for the first time in a long time. In a weakening AL Central, this is certainly a possibility in 2020.

- Take a look at our Guaranteed Rate Field seating guide!
#5. An AC/DC tour announcement
In 2019, there was a tour announcement, then no tour. Then another announcement came later in the year that hinted at a 2020 tour, but those rumors have since gone rather quiet. With all of these other big bands going on or announcing tours, AC/DC is definitely towards the top of the list of bands we'd love to see get back on the road in 2020. While we wait for any official news, we'll just keep 'Back in Black' on repeat.

#6. A Clippers/Lakers Western Conference Final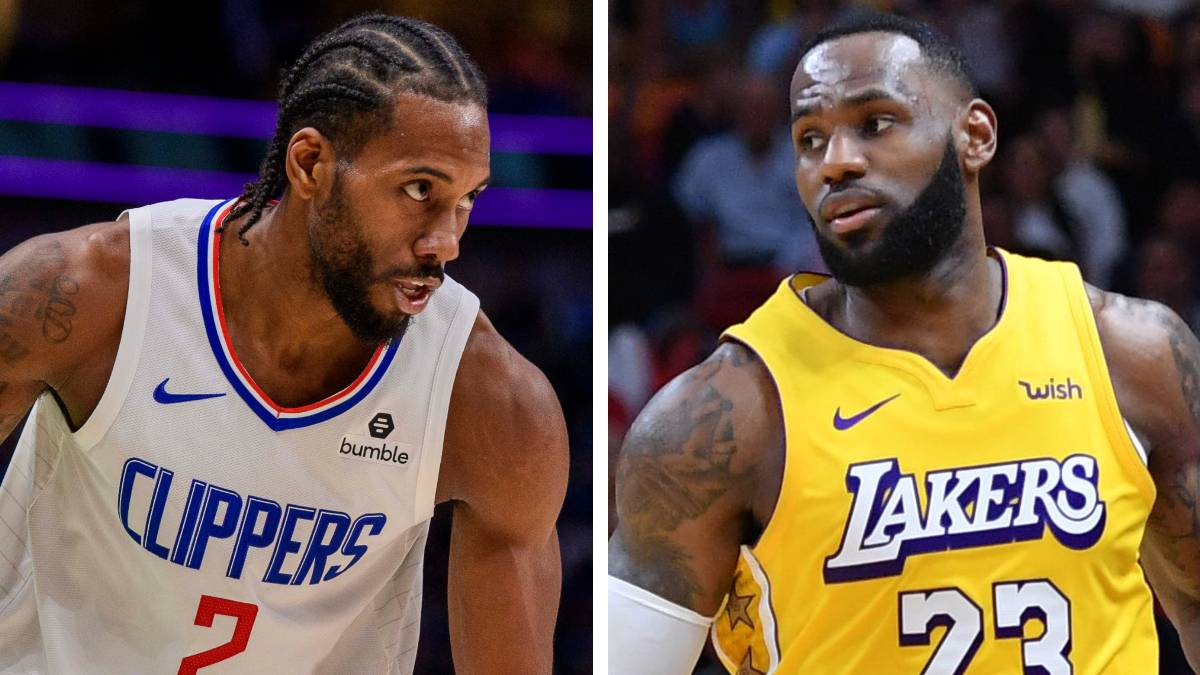 As this is being written, the Lakers are the best team in the West, with the Clippers just 4.5 games behind them. Who wouldn't want to see a playoff battle of Los Angeles featuring LeBron James, Anthony Davis, Kawhi Leonard, and Paul George? This would certainly be one of the most memorable moments in the "Hallway Series" rivalry.
- If you're looking for a seating guide for the Staples Center, we've got you covered!
#7. My Chemical Romance announce a North American tour

A North American tour seems imminent for the band that was the sound of many childhoods. Rumors were swirling about the band coming back to play (possibly even headline) at Coachella this year, but those rumors were put to rest once the lineup was announced and they weren't on it. Still being led by Gerard Way, we'd love to see My Chemical Romance announce a huge tour that brings hits like "Welcome to the Black Parade" into the new decade.

#8. The NL finally win another All-Star Game
When it comes to all-time numbers for the AL and NL in All-Star game outcomes, they're very close, as one would expect when there's only ever two teams playing. The AL has won 45 games and the NL has won 43 games, with 2 ties in the history of the game.
That being said, the success of the AL in the All-Star game over the last two decades is quite astounding. Considering the AL has won SIXTEEN All-Star games since 2000, it would be a nice change of pace to see the NL finally get another win, even though the game no longer determines who gets home-field advantage in the World Series.
- View our seating guide for Dodger Stadium, host of the 2020 MLB All-Star game.

#9. The Seahawks make it to the Super Bowl and run the ball
Since Marshawn Lynch is officially back with the Seattle Seahawks, we'd love to see them get back to the Super Bowl this year and actually run the ball from the one-yard line, instead of opting to pass. If you're unsure of why this would be significant, give this video a quick watch for reference. We have a feeling things would play out a little differently for Seattle if they could get another chance at it. Who knows, maybe 2020 is the year of redemption for Beast Mode and the Seahawks.

#10. Ellie Goulding announce a tour
It's been quite some time since we've been able to see Ellie Goulding perform live, and even longer since we've gotten a fresh album. 'Delirium' debuted in November of 2015, but the 'Love Me Like You Do' singer has remained rather quiet ever since her world tour for that album ended.
It has been reported that she has been spending time working on a fourth studio album lately, which usually means a tour to accompany. Here's to hoping this all comes to fruition in 2020 so we can get back out to see her perform live again!

#11. The XFL make it through an entire season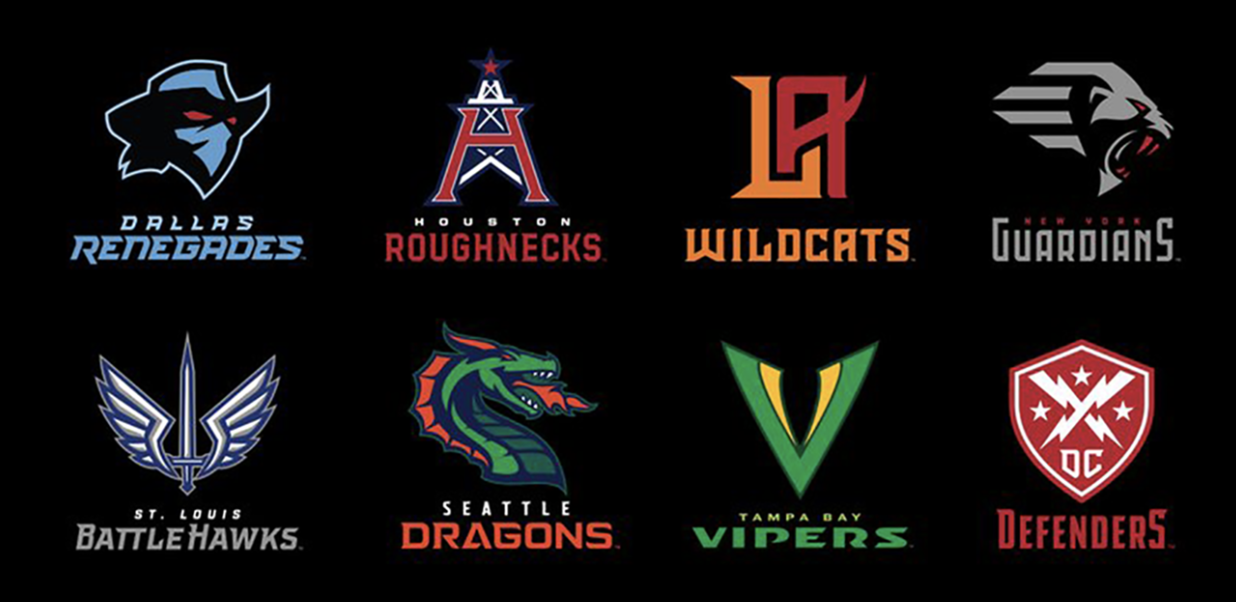 As the XFL season draws near, we're definitely ready to watch and see if the league lives up to all the hype. Aimed to drive offense up, the XFL does stand a chance of creating its own unique lane away from the NFL. If you're wondering how the league plans to differentiate, check out this guide to answer your questions. The only question we have is if it will survive an entire season, unlike the AAF.

#12. A Wilder vs. Fury rematch that doesn't end in a draw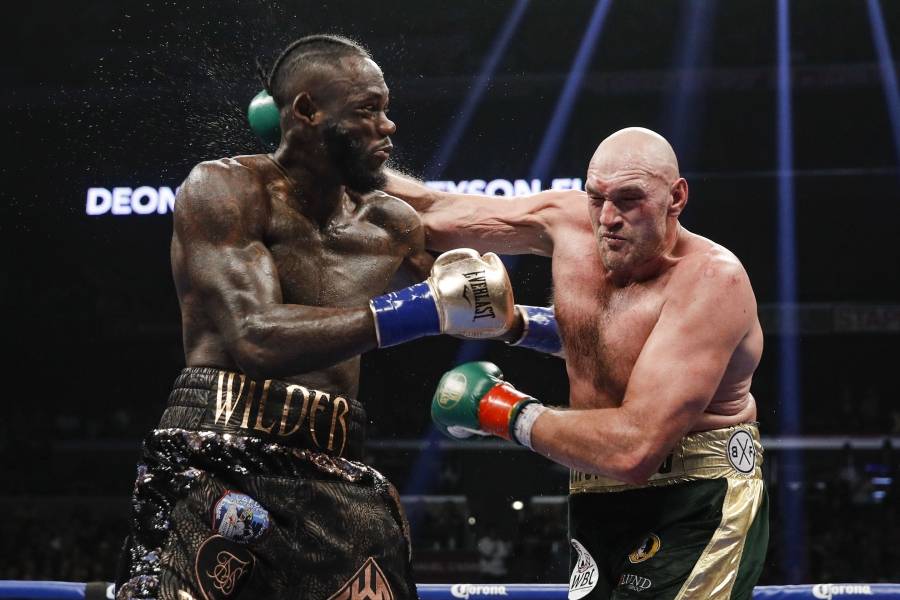 The first fight between these two happened back in December of 2018, and left a lot of people wanting more. Many fans on both sides were upset over the outcome, which was a draw. Now, a rematch is scheduled for February of this year, and as that time quickly approaches, all we hope for this time is that we get a good, clean fight, that doesn't end in a draw. Who do you think wins the heavyweight championship this time around?

#13. Coachella guest appearances
One of the most exciting things about Coachella is the surprise guest appearances that happen throughout both weekends. Every year, people begin to speculate about who's going to bring out who during their set, and for good reason.
In the past five years, some of the biggest names in music have blessed the stage via guest appearances, including artists like Rihanna, Lil Wayne, Kanye West, Travis Scott, Chance the Rapper, Dr. Dre, and Selena Gomez (just to name a few). Who do you think surprises us this year?
- Check out the full Coachella 2020 lineup by clicking here.

#14. Shohei Ohtani pitch on Sundays with Trout and Rendon
With Anthony Rendon officially joining the Angels a few weeks ago, they too are making their case to be a very solid team in the upcoming season. Mike Trout will always be one of the best players of his generation, so given this added support in the lineup, the Angels could be for real. With that being said, we'd love to see them stay healthy and have Shohei Ohtani start every Sunday home game (and then some) this season.

#15. Simone Biles go all gold at the summer Olympics
The 2020 Olympics in Tokyo will be here before we know it, and we can't wait to watch Simone Biles dominate in gymnastics. Biles has 25 World Championship podium appearances, and will be looking to become the first woman to repeat as Olympic All-Around Champion in over 50 years. Safe to say we're ready to cheer her, and all of team USA, on this summer!

#16. Ozzy Osbourne not cancel any events
Back in April 2019, news came out that stated Ozzy Osbourne would have to push back all of his 2019 tour dates due to an injury. While fans may have been upset over the news at first, no one was going to blame him for missing time to properly recover. As the new year begins, and Ozzy is starting to tease and release new music, fans are readier than ever to get out to see him perform live. Here's to hoping the Prince of Darkness stays injury-free and makes all of his tour dates in 2020!
- Listen to Ozzy Osbourne's new song featuring Elton John here!

#17. Dončić become the youngest to average a triple-double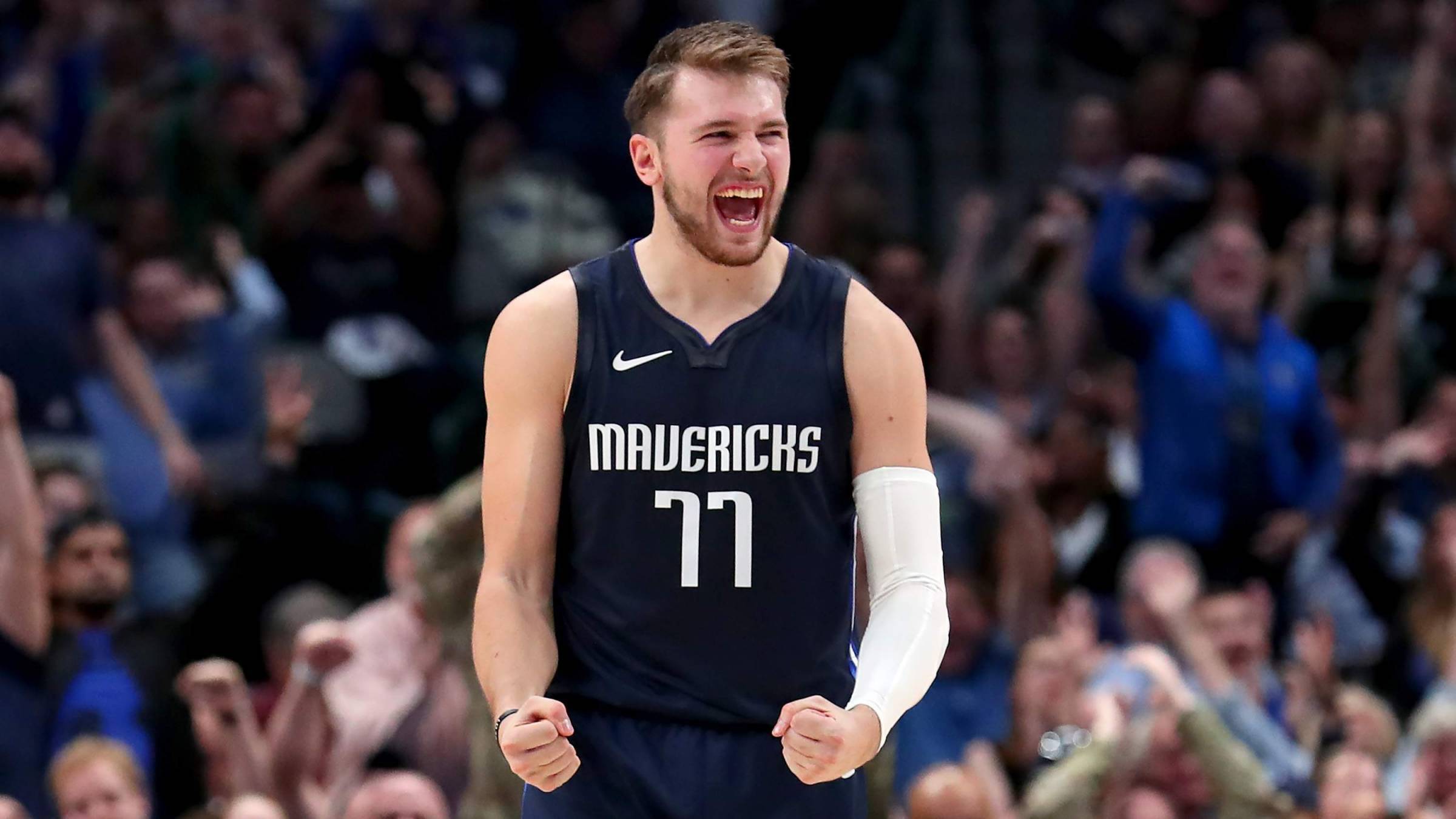 Sure, Russell Westbrook has averaged a triple-double three times in his career, but Luka is just 20 years old right now. Even in his rookie campaign, he looked like a seasoned veteran, and now he's starting to take over the league.
As of early January, he's close to the average, with 29.6 points / 9.7 rebounds / 9.0 assists so far, with plenty of time to get his rebound and assist numbers into the double-digit range. Does he end up averaging a triple-double over the entire season? Only time will tell!

#18. Billy Joel continue his residency streak at MSG
Every month, Billy Joel plays a show at Madison Square Garden in New York City. As if that wasn't impressive enough, he sells it out every time. If that wasn't impressive enough, he's sold it out every month for the past SIX YEARS. For those doing the math at home, that's 72-consecutive sold-out shows at one of the most famous venues in the world. By the end of the year, we hope to see that number bumped up to 84. Let's see what 2020 does to the streak!

#19. Fallon Sherrock win a world championship in darts

So this one isn't off to the best start in the early year after Sherrock announced that she'd be pulling out of the BDO Women's World Championship for a variety of reasons. However, the year is still young, and she still has an invitation to all World Series of Darts events in 2020, so who knows where the year takes her. Regardless, we'll be cheering for her from our office across the pond!

#20. Beyonce and Rihanna team up for a legendary tour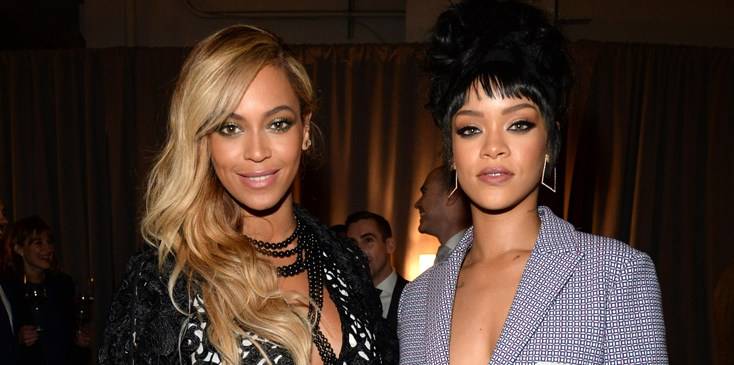 Take a moment to imagine what this tour would actually look like. Name a venue anywhere in the world, and these two would sell it out almost immediately. The classic hits that Beyonce and Rihanna would play during their sets may actually bring peace to the entire world. Sure, a bit exaggerated, but nonetheless, this would be a tour that we would never forget if it actually ever happened. Since this is just more of a dream for us than anything right now, we'll keep our fingers crossed and our hopes high that we see this tour someday!