Autzen Stadium Seats with Backs
Chairback Seats
Select seats at Autzen Stadium feature a stadium chair with a back. These include:
Sections 30-32
Rows 41 and higher in Sections 28-29 and 33-34
Charter Boxes
Seating in other areas of the stadium are bleacher-style without back support.
Note: These seats are highlighted on the map
Map Highlighting

Entire section is part of this seating zone

Select rows in section are part of this seating zone
Interactive Seating Chart
Seats with Backs Seating Chart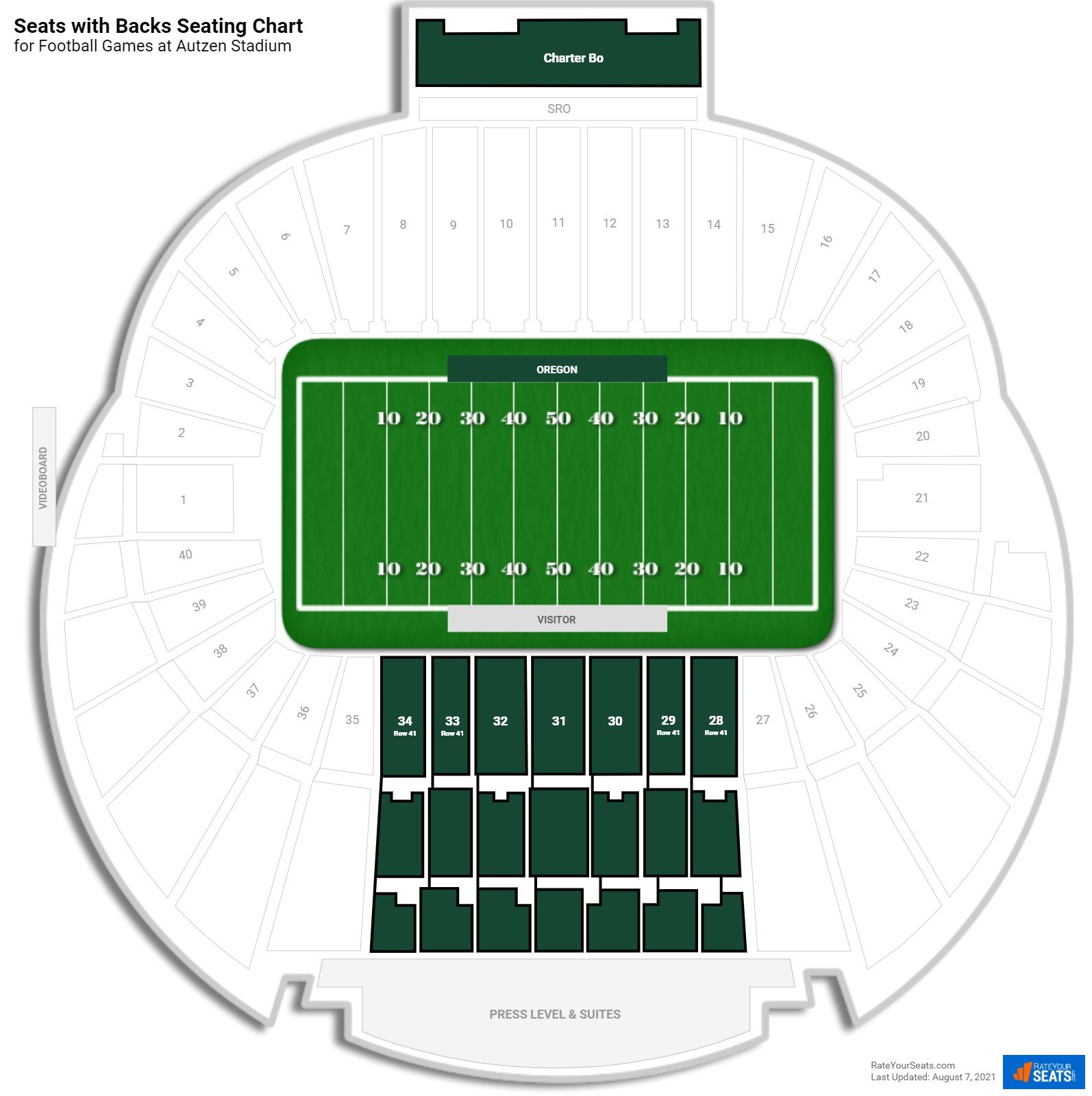 Seats with Backs Reviews
Ratings & Reviews From Similar Seats

"California Golden Bears at Oregon Ducks - Nov 4, 2023"

(Section 32) - -

Real seats with backs, close, good location.

"Sidelines"

(Section 29) -

"10-Yard Line On Visitor's Side"

(Section 28) - -

Good seats with full view of the field at the 10 yard line on the visiting team side. Likely undercover even though it never rains in Autzen!
Seats with Backs Sections
More Seating at Autzen Stadium