Arizona Stadium Wheelchair Row
Features & Amenities
Arizona Stadium features wheelchair accessible seating in a number of locations in the lower level. These include:
Above sideline sections 1-7
Above endzone sections 27-35
In front of endzone sections 11-13
These spaces don't require guests to traverse stairs when reaching their seats. Tickets are available for those with mobility issues and their companions.
Most tickets in these areas are labeled with a "W" and a corresponding section number (e.g.: W4 is above section 4).
Note: These seats are highlighted on the map
Interactive Seating Chart
Wheelchair Row Seating Chart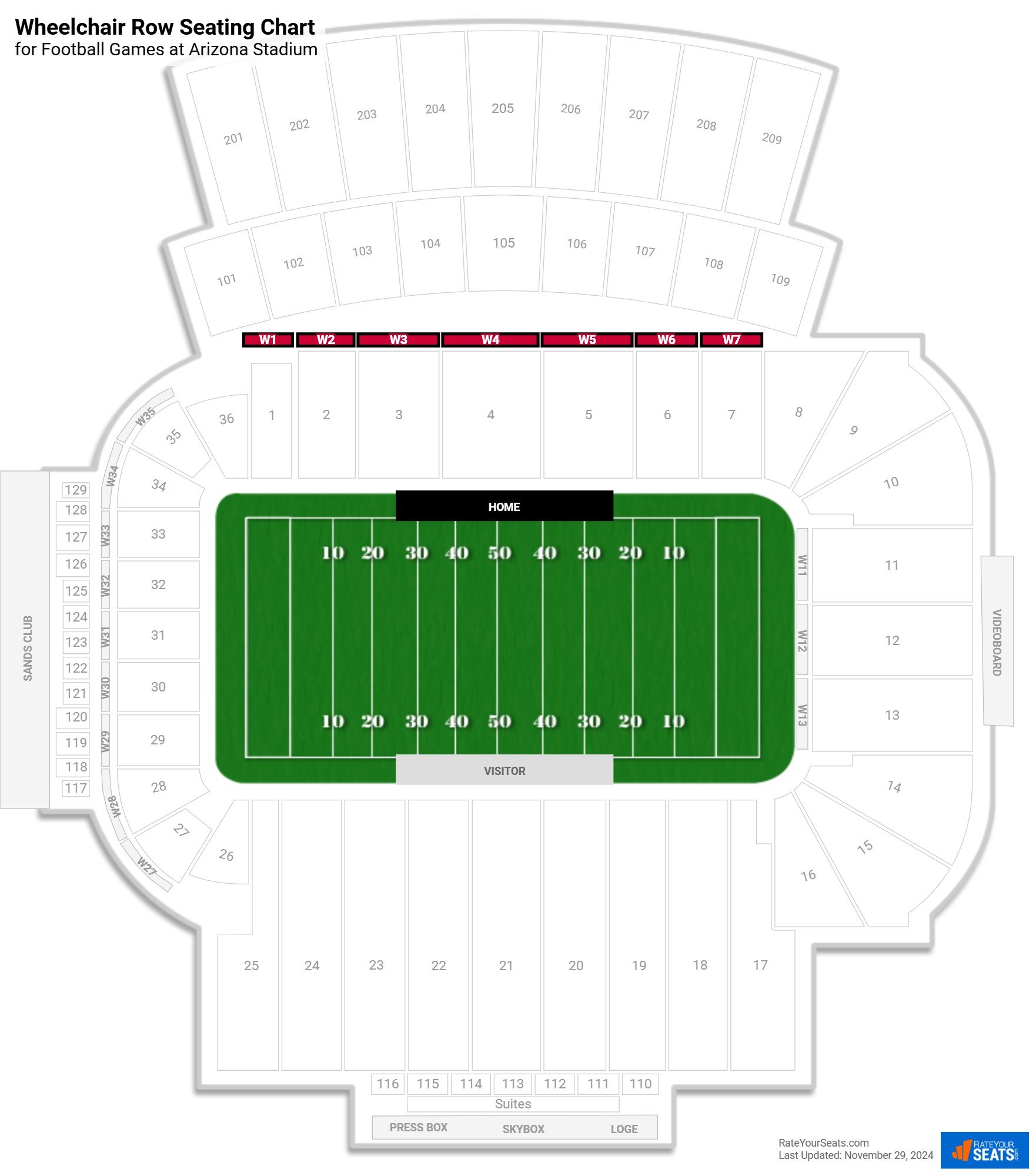 More Seating at Arizona Stadium