Amon Carter Stadium Seats with Backs
Chairback Seats
All seats in Sections 103-106, 204-210, 304-308, and SC1-SC4 are individual seats with backs.
Sections 232-236 feature individual seats with backs in Rows A-G only.
Note: These seats are highlighted on the map
Bleacher Backed Seats
All seats in Sections 201-203, 211-231, 237-238, 301-303, 309-316, and 401-416 are bench style bleachers with back support.
Sections 232-236 feature bench style bleacher seats in Rows H-Z and AA-PP.
Interactive Seating Chart
Seats with Backs Seating Chart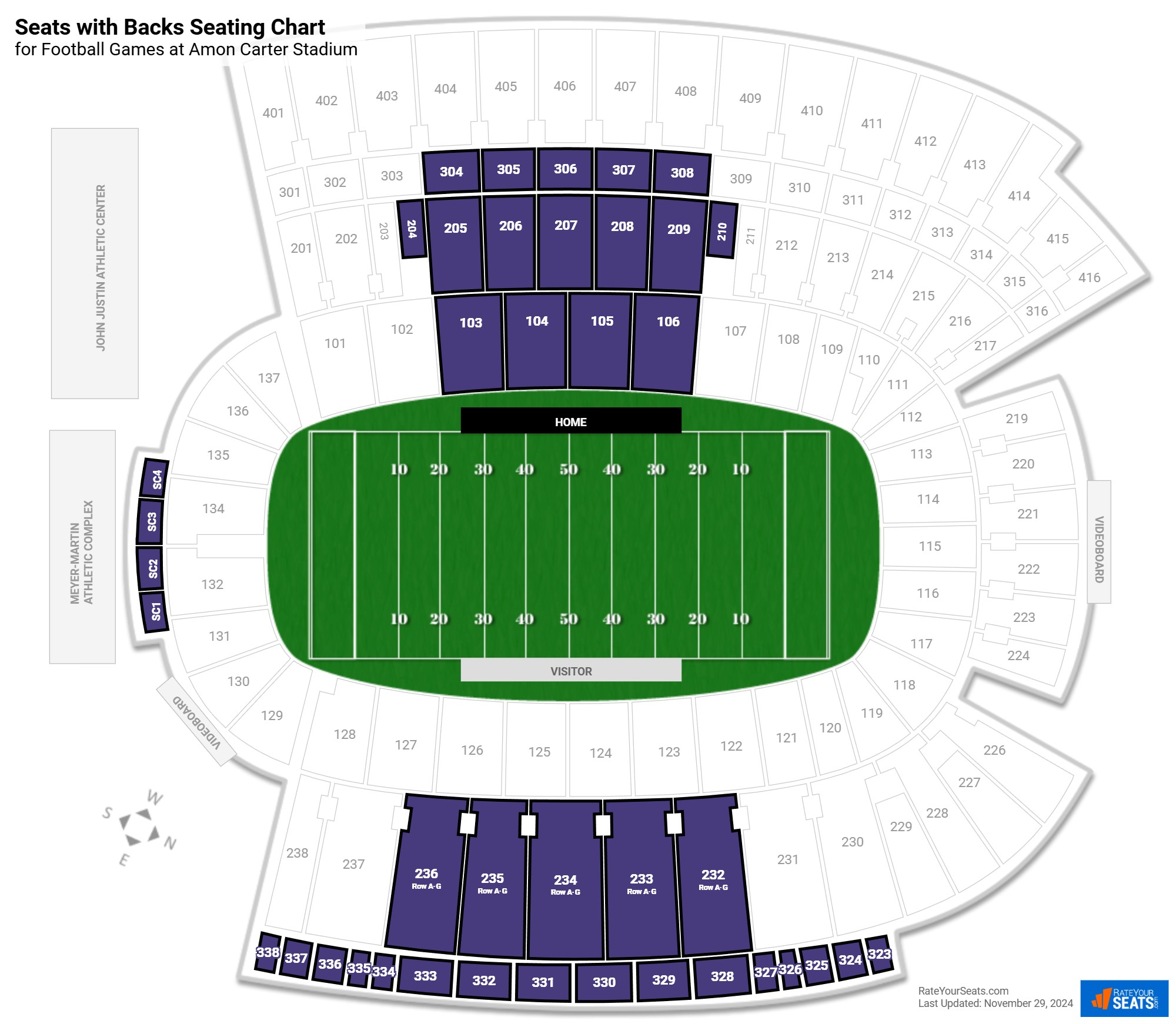 Seats with Backs Reviews
Ratings & Reviews From Similar Seats

"Good seats!"

(Section 232) -

"Nice seats, annoying people around you"

(Section 234) - -

The family of season ticket holders that surround these seats are obnoxious and pay little attention to the game. They detracted from the game experience. I'd sit somewhere else.

"Good"

(Section 104) -
Seats with Backs Sections
More Seating at Amon Carter Stadium