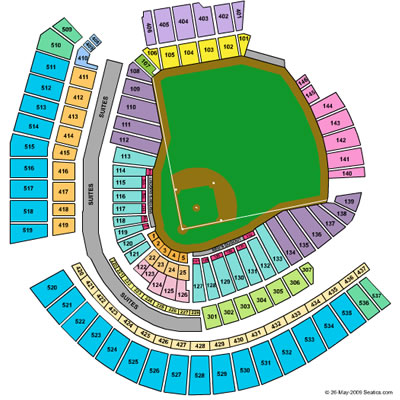 bool(false)
Seats in the Shade
First Base Side Seats at Great American Ballpark are Among the First to be Shaded
Sit on the first base side of the field at Great American Ballpark for your best chance at being in the shade. The sun will be at your back during late afternoon and evening games. In the upper deck, a super-steep bowl means the overhang provides ample protection from the elements. Avoid seats in left field during afternoon games if you are sensitive to the sun. Seats in right field are not much better, but the rows farther back in Sections 108-112 are OK.
(click to close)
What does the view from the seats at Great American Ball Park look like?
Use the interactive seating map to see the view from seats at Great American Ball Park for Reds games. The seating chart can help you find the best seats at Great American Ball Park with the best view of the action.