Usana Amphitheatre Pit Tickets
Features & Amenities
The Pit is home to the closest views for a show at the USANA Amphitheatre. Tickets can be general admission or reserved depending on the artist and setup.
Reserved Seating 101-103

When the pit is reserved, sections are numbered 101-103. With a location right in front of the stage, the views are excellent. Fans looking for a close-up look of their favorite artist performing should consider these seats.
Seats are temporary folding chairs.
General Admission Pit

When the pit is general admission, seats are removed creating an open area for fans to stand. We recommend that fans with tickets in the Pit section arrive as early as possible to claim the best spots.
GA Pits typically have high energy with fans jumping and dancing creating an exciting and memorable atmosphere.
Note: These seats are highlighted on the map
Interactive Seating Chart
Pit Tickets Seating Chart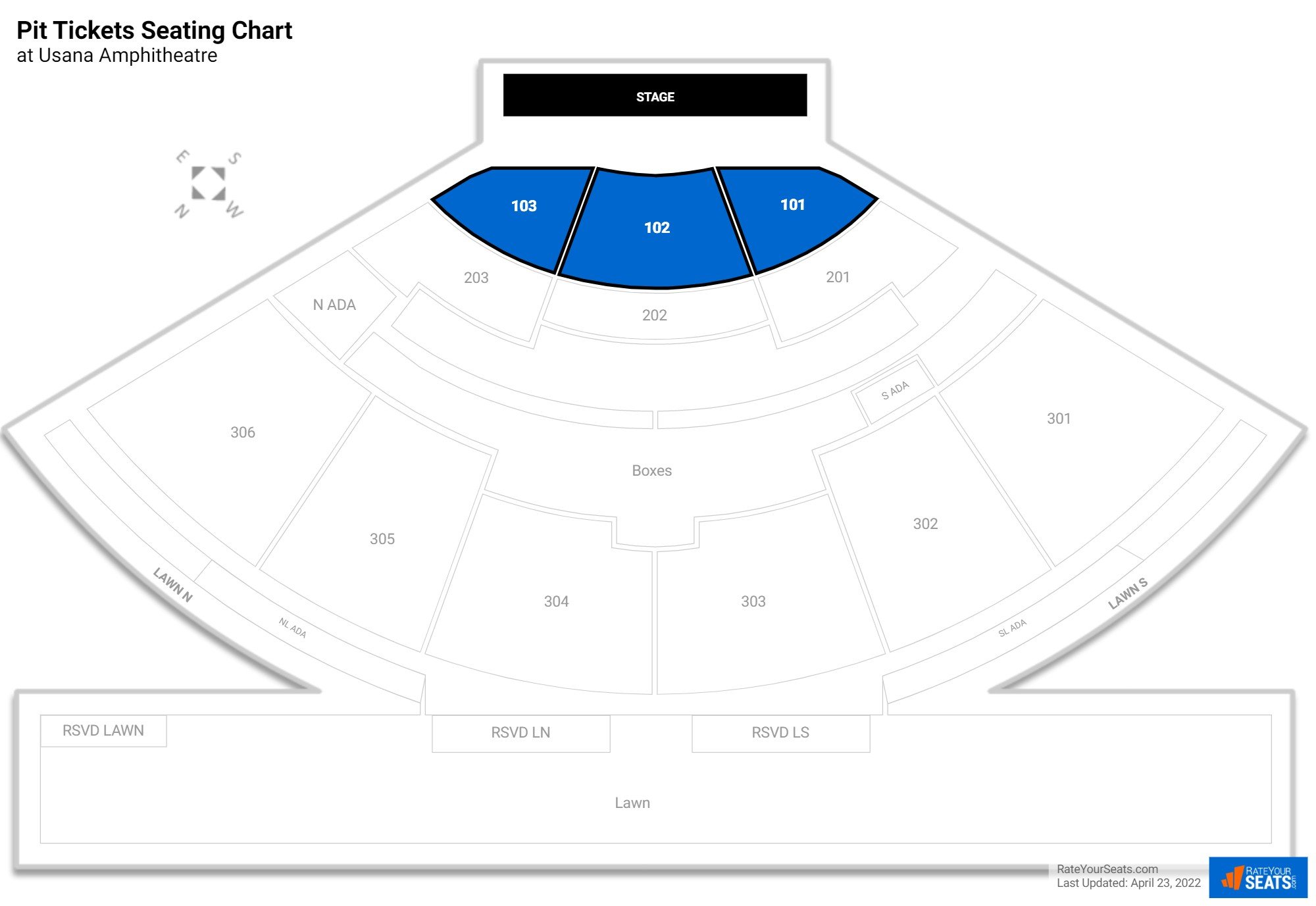 Pit Tickets Reviews
Ratings & Reviews From Similar Seats

"Good seats - crappy people experience"

(Section 101) - -

People couldn't settle down and enjoy the concert - kept having to move or be obstructed by a mass of figity idiots that were up and down the full evening. There was someone coming or going every 5 minutes, so much for prime seats.

"Meh"

(Section 102) -
More Seating at Usana Amphitheatre