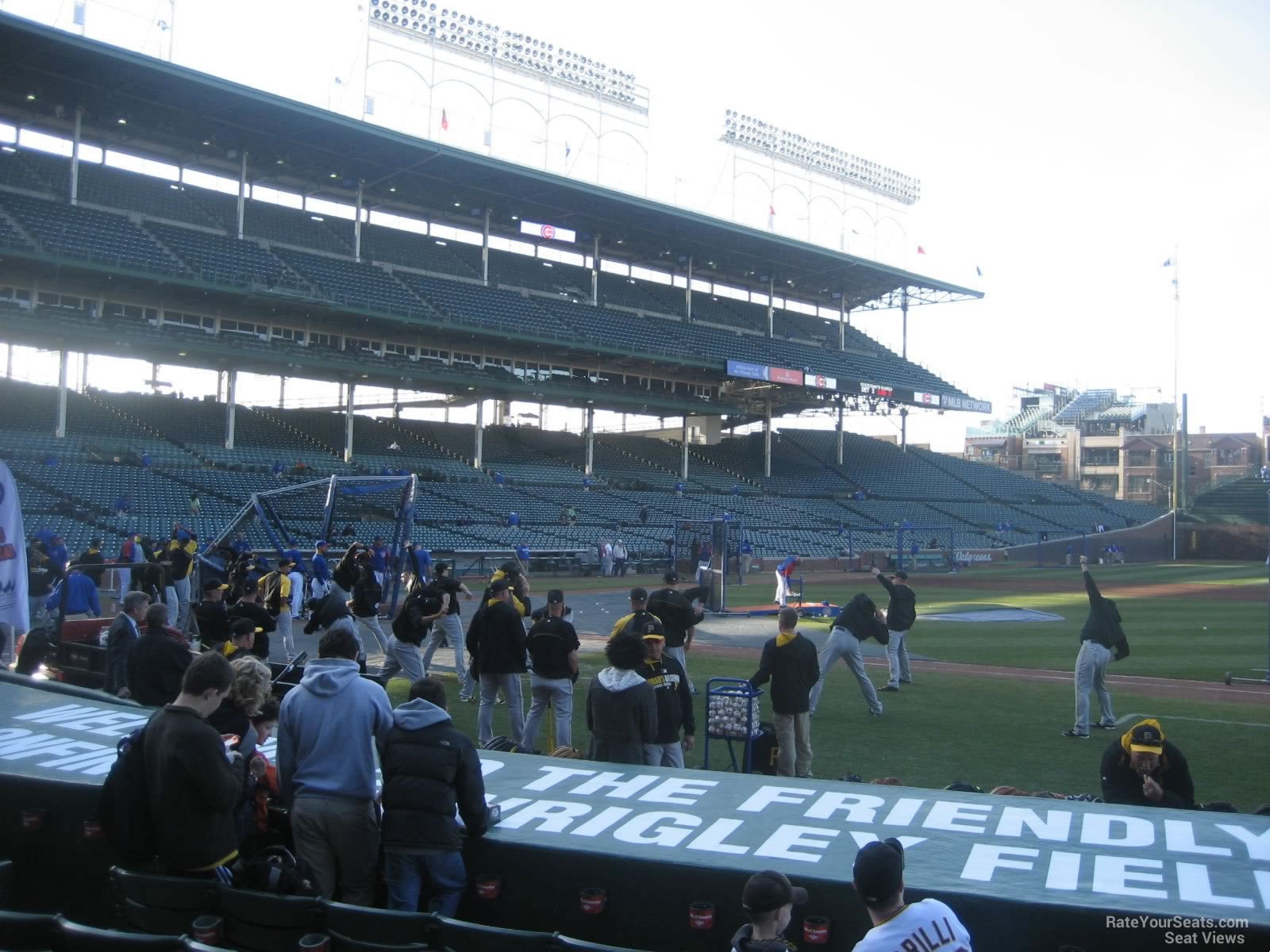 Best Seats for Getting a Ball at Wrigley Field
Recommended seats are highlighted on the map
For fans who want a chance at bringing home that one of kind game ball souvenir, there are a few areas at Wrigley which you'll want to consider.
The front rows of Aisles 9-14 and 27-33 keep you right up against the dugouts, where you not only have incredible views, but will also be remarkably close to the players. It used to be that you send the guys a few well placed compliments and a request or two, and you would get tossed a warm up ball over the roof of the dugout. Unfortunately, the home plate netting has extended in front of these sections. For a ball between innings, the best place to be now is at the front of Aisles 8 and 34 where the players typically pass by after the third out.
If it's a foul ball you're after, you'll want to be in either Aisles 104-109 (down the third base line), or Aisles 134-139 (down the first base line). These seats are in prime territory for foul balls with very good views of the game to go along.
For a home run ball, the only option is out in the famous Wrigley Field Bleachers. Left center (below the new videoboard) is a hot spot for the big hitters, and if you can get a seat in the front row you'll also have a chance to pick a long ball out of the baskets. The Bleachers are also a good option for getting tossed a ball after warm-ups between innings, so you also might want to stick close to the outfielders. - RateYourSeats.com
Recommended Ticket Locations
Sections 103, 104, 105 and more
Prime foul ball territory down the third base line
Walk down near the Cubs dugout during pre-game warmups
Sections 127, 128, 129 and more
Prime foul ball territory down the first base line
Walk down near the visitors dugout during pre-game warmups
Bleachers
Left center is a hotspot for home runs
Sit near the outfielders for a chance at a warm-up ball
Rows 1-3 in Sections 5, 6, 7 and more
First sections past the extended netting
Great for catching foul balls down the line
Other Popular Seating Choices
RateYourSeats.com is the best way to search, compare and buy tickets. Select an event to find out why!