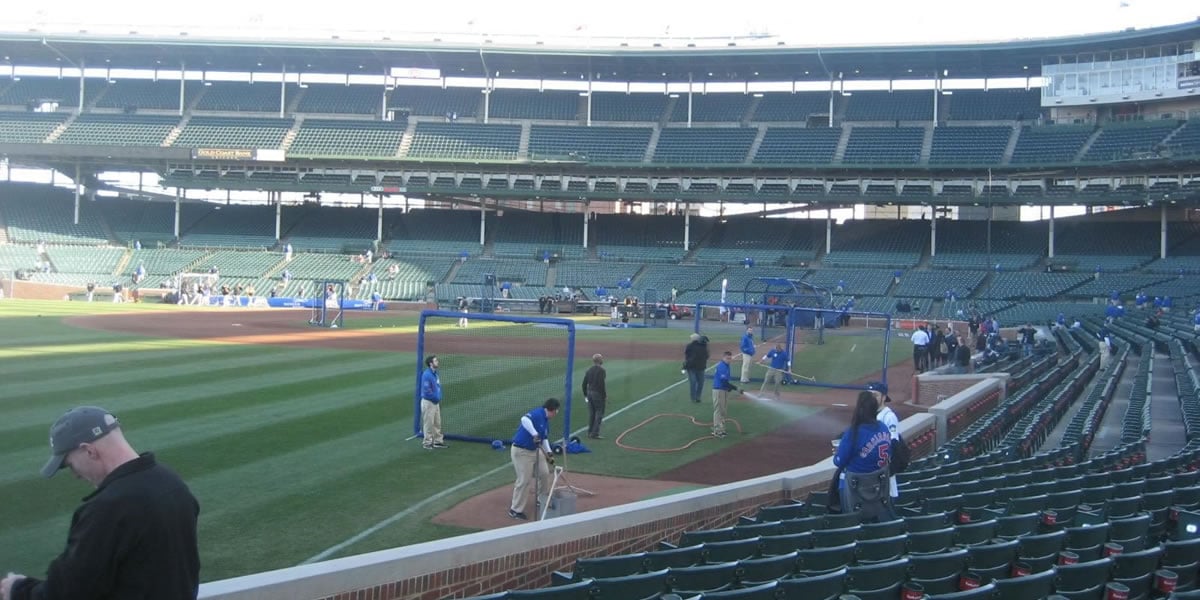 Best Seats for Comfortable Viewing at Wrigley Field
Recommended seats are highlighted on the map
When searching for a comfortable seat at Wrigley, we recommend sticking to the areas where you'll have a good natural line of sight to the infield, and close access from the concourse.
Down the left field line fans can find some very good, and often affordable, options in the first 10 rows of Aisles 202 and 204. Although near the foul pole, the seats are well angled at the infield minimizing the amount of head turning throughout the game. You'll be close to the lower walkway and also have the sun at your back sooner than fans on the first base side.
Just below, Aisles 102-105 are similar options with good seating angles, but are closer to the field. Concourse access is always close by in these aisles, and you again get to have the sun at your back earlier.
Another excellent option is Rows 1-6 in Aisles 219-223 behind home plate. The seats keep you just steps away from the walkways and tunnels at the bottom, and have excellent straight away views from right behind the action. In the first 6 rows you will also be free of any of the 200 level viewing obstructions, while still getting good overhead coverage. - RateYourSeats.com
Recommended Ticket Locations
Rows 1-10 in Sections 203 and 204
Seats angled towards the infield for a comfortable view
Within 10 rows of the lower walkway
Sun at your back sooner than the 1st base side
Sections 102, 103 and 104
Never far from an entry tunnel
Good viewing position with seats angled comfortably towards the infield
Sun at the back during the afternoon
Rows 1-6 in Sections 215, 216, 217 and more
Just a few rows from the concourse entry tunnel
Excellent straight away views of the game
Overhead coverage without any viewing obstructions
Other Popular Seating Choices
RateYourSeats.com is the best way to search, compare and buy tickets. Select an event to find out why!