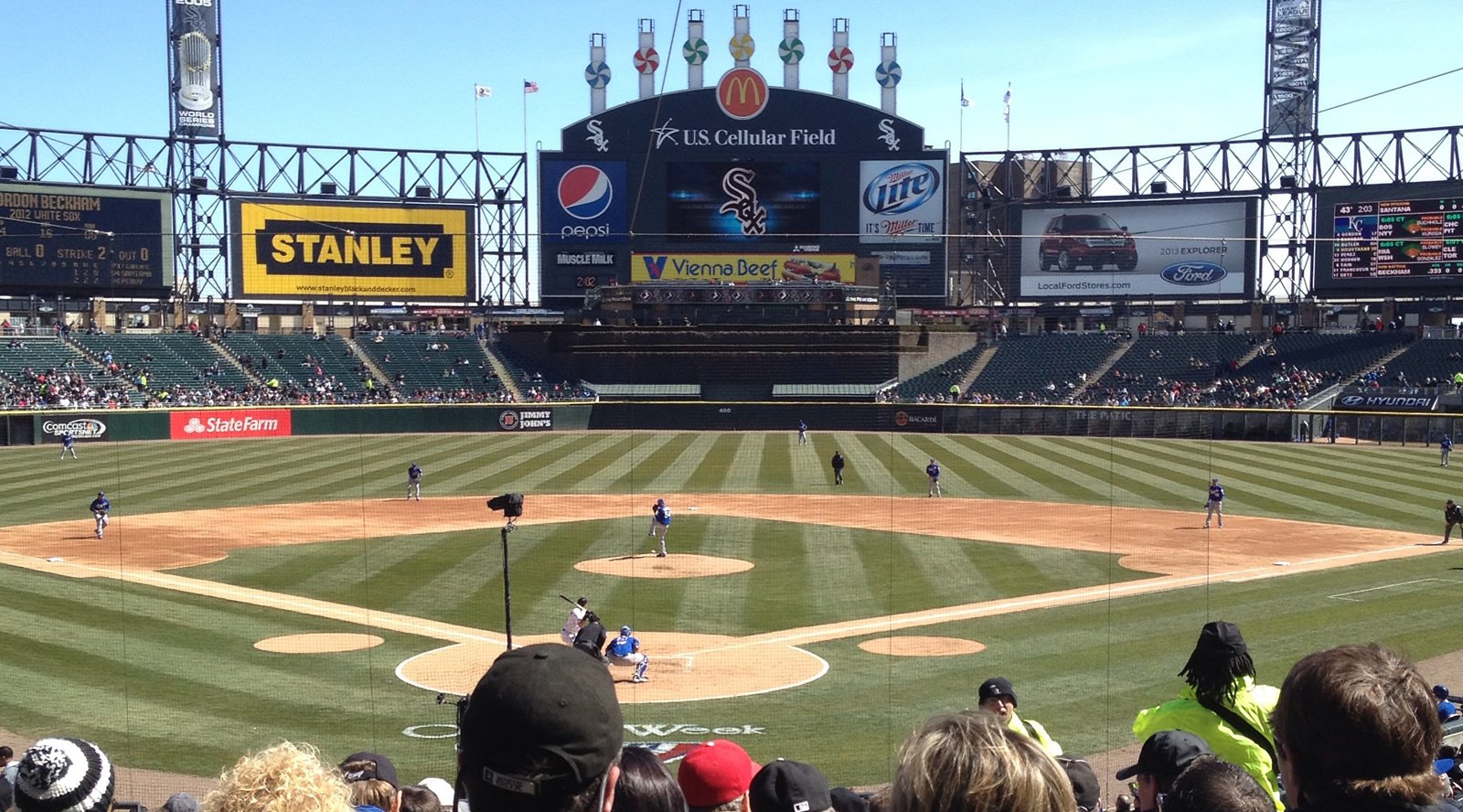 Best Seats for Great Views of the Field at Guaranteed Rate Field
Recommended seats are highlighted on the map
When it comes to finding the best views at U.S. Cellular Field, personal preferences often come in to play. For our money, a comfortable view is just as important as an up-close view. As a result, it's not always the closest seats that earn the best marks.
Perhaps the best non-club seats at U.S. Cellular Field, the upper rows of Sections 130-134 offer some of the finest views of White Sox baseball. The elevation of these seats allows fans to see the entire field in a single glance without feeling like the game is moving too fast. And while these seats are behind the protective netting, it's less noticeable than in the lower rows.
Other outstanding options in the lower level include infield seating behind each dugout. Again, these seats offer comfortable views of the infield and unobstructed views of the outfield without too much head-turning. Contrast these seats to those down the line in the lower level where you must turn your head to see home plate if you are in a low row.
Generally speaking, club sections offer very good views of the field. However, the second deck does not protrude as much towards the field as in most ballparks. So while the views are quality, you don't feel as close to the action. Never-the-less, club seats offer one of the most comfortable views in the stadium. All areas of the ballpark and all scoreboards can be seen from most club sections. - RateYourSeats.com
Recommended Ticket Locations
Rows 20-37 in Sections 129, 130, 131 and more
Elevated views from directly behind home plate
See the entire field and all scoreboards in a single glance
Close access to the concourse for quick trips to and from amenities
Sections 326, 328, 329 and more
Perfect height for viewing baseball
Unobstructed views of the entire field and each of the scoreboards
In-seat wait service means less time away from the action
Rows 2-5 in Sections 529, 530, 531 and more
Better-than-expected views from behind home plate
Easily the best views from the upper level
Excellent views of the scoreboards, fireworks and all parts of the field
Ratings, Reviews & Recommendations
Best View of the Game: Lower Box.
Just like any other field, if you want all of the action, it's behind home plate and the players' dugout. If you can purchase tickets in the first few rows, you will occasionally have a player throw you a ball from the last out.
"Nice view"

(Section 531) -
Other Popular Seating Choices
RateYourSeats.com is the best way to search, compare and buy tickets. Select an event to find out why!