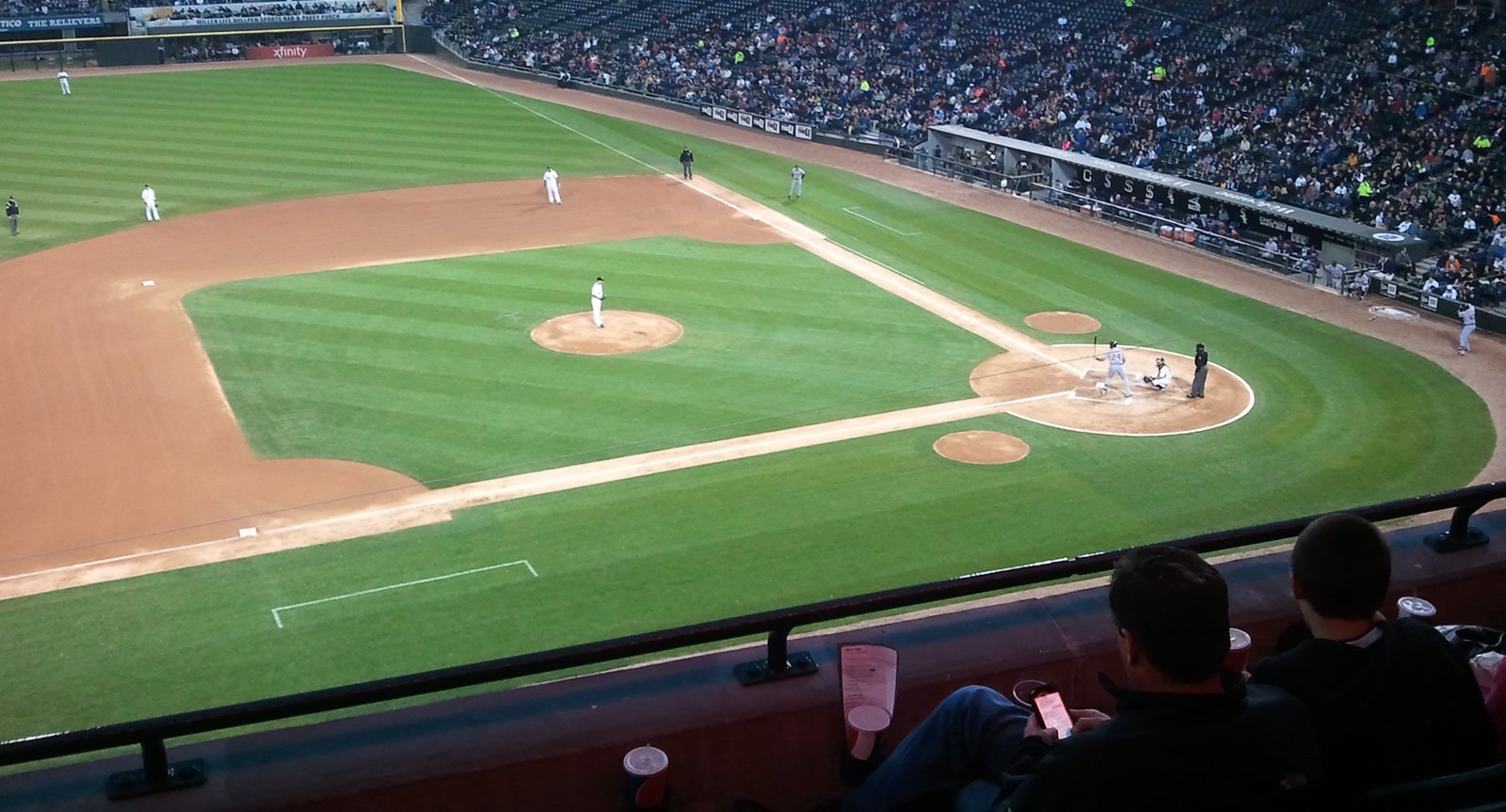 Best Seats for Impressing a Guest at Guaranteed Rate Field
Recommended seats are highlighted on the map
When looking to entertain a guest at a White Sox game, the first seats that come to mind are the Scout Seats located directly behind home plate. These seats offer fans the best U.S. Cellular Field has to offer in terms of proximity, service and amenities. Ticketholders will enjoy a pre-game meal, unlimited food and drink during the game, in-seat wait service and some of the best home plate views.
A less expensive option to consider is the club level. The entire 300 level is made up of exclusive club seating, which features in-seat wait service and a furnished club lounge that wraps around the bowl of the ballpark.
Other impressive options include the Home Plate Club and seats directly behind the White Sox dugout. - RateYourSeats.com
Recommended Ticket Locations
Sections 320, 322, 324 and more
Great views from behind home plate with elevation
Club level amenities including upscale food options and access to climate controlled lounges
In-seat wait service, which allows fans to get food without leaving their seats
Home Plate Club
All-inclusive seating with open bar and buffet
Extra-padded seats in a covered seating area
In-seat wait service
Sections 130S, 131S, 133S and more
Closest seats to the batter-pitcher exchange
All-inclusive food, beverage and pre-game meal
Opportunity to be on television
Rows 5-9 in Sections 137, 138, 139 and more
Within five rows of the White Sox dugout
As close as you can get to Sox players
Excellent views of the game from the infield
Rows 1-3 in Sections 128, 129, 135 and more
Within three rows of the field - some of the closest seats to the action
Sections 135-136 are just a few feet from the Sox on-deck circle (128/129 are near the visitor warm-up area)
Incredible field level views keep you engaged in the action
Other Popular Seating Choices
RateYourSeats.com is the best way to search, compare and buy tickets. Select an event to find out why!