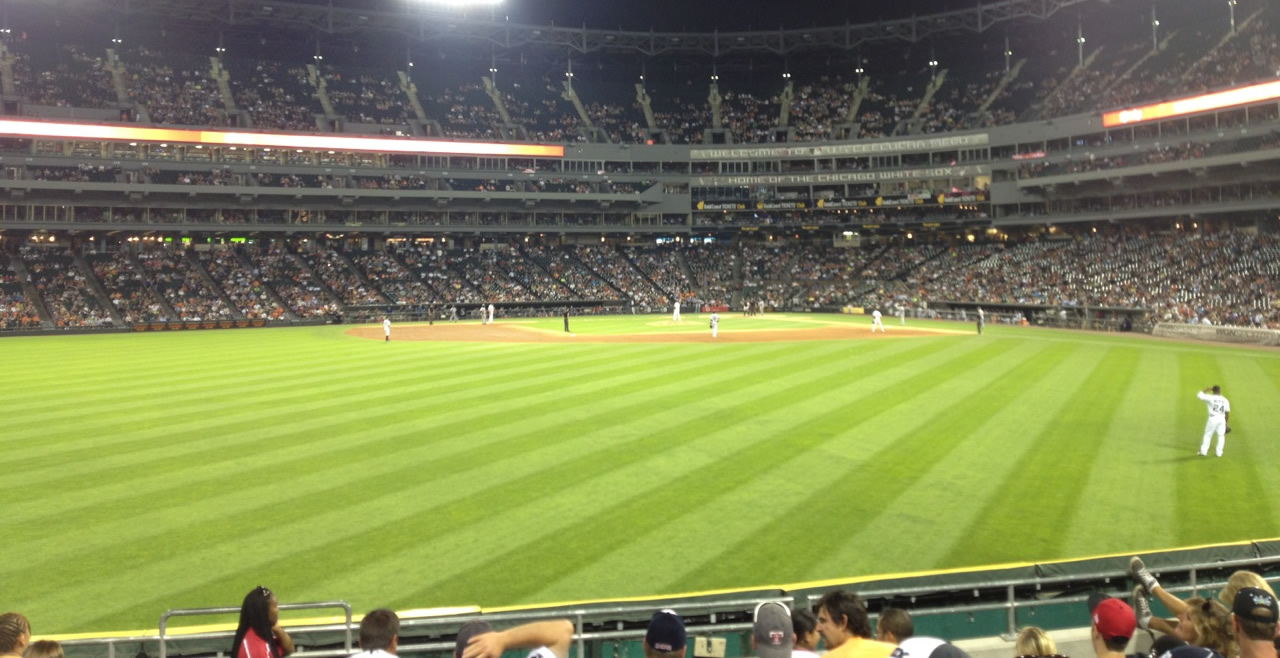 Best Seats for Getting a Ball at Guaranteed Rate Field
Recommended seats are highlighted on the map
For fans hoping to come home from a White Sox game with a souvenir, there are a lot of different seating options for catching a foul ball or a home run.
U.S. Cellular Field has an average amount of foul territory down each line, so a fair number of balls make it into the stands - even with the netting that now extends to the end of each dugout.
Left-handed batters tend to foul the ball off between sections 140 and 149, while right-handed hitters usually pepper sections 115 through 124. The protective netting makes it more difficult to get a ball in one of the lower rows - but popups do make it to nearly every row.
Young kids used to do well in the first few rows behind the dugouts, but the netting has made it more difficult. Now-a-days, you want to be at the edge of the dugouts (sections 121 and 143) to score a ball from the players heading back to the dugout.
Foul balls do make it to the club level, with the highest likelihood coming in sections 324-340. Similarly, upper level sections 524-540 occasionally see foul balls, but typically only in the first few rows.
As far as home runs are concerned, the first seven rows in left-field see a majority of the action from right-handed batters. Unfortunately, the White Sox bullpen occupies this area in front of sections 157 and 158. As an alternative, consider the front of sections 159-161 which make up the left-field power alley. On the right-field side, the visitor bullpen and Bullpen Sports Bar swallow up a lot of souvenirs that would have been destined for fans in sections 104-107. As an alternative, you may want to consider the first few rows of sections 101 and 102. - RateYourSeats.com
Recommended Ticket Locations
Rows 1-7 in Sections 159, 160 and 161
Highest concentration of home runs from right-handed batters
Don't forget the sunscreen and a hat for day games!
Other Popular Seating Choices
RateYourSeats.com is the best way to search, compare and buy tickets. Select an event to find out why!