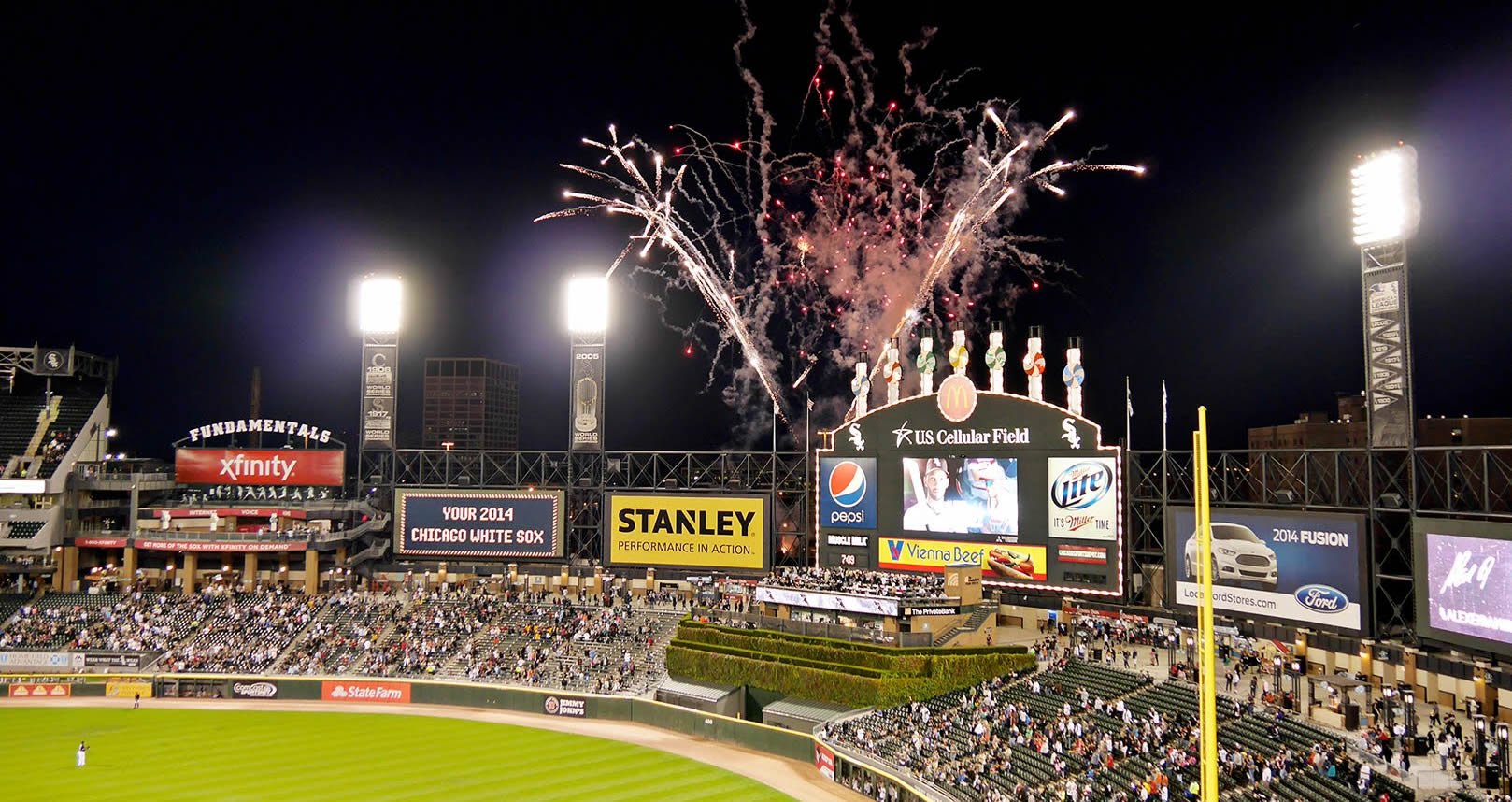 Best Seats for Kids and Family at Guaranteed Rate Field
Recommended seats are highlighted on the map
Going to a White Sox game is one of the most family-friendly summertime events in Chicago. The ballpark offers convenient parking, easy public transportation and a number of fun things to do and see once inside the ballpark. Among the most popular attractions at U.S. Cellular Field are the Fundamentals Deck and fireworks.
For kids aged 13 and under, the Fundamentals deck in left field is a must-visit attraction. Kids will be able to run the bases, hit from the batting cages and work on their pitching mechanics in a dedicated training area. Consider visiting the Fundamentals Deck when the gates open so you don't miss any of the game, or sit near sections 159, 356 or 558 for quick access to the kids deck.
In addition to an area for the kids to play, the White Sox also put on a fireworks display after most Friday and Saturday night games. Even if you don't attend a weekend game, fireworks are still set off after White Sox home runs and White Sox victories. With the fireworks being shot off from behind the stadium in center field, the absolute best seats to see the fireworks are in sections 516-524. You and your family will enjoy a comfortable head-on view of the show and a decent view of the game.
Additional considerations when bringing the family (both young and old) to a White Sox game are the weather and easy concourse access. During day games, only the upper rows of the 100 level and 500 level are guaranteed to be in the shade. Unfortunately, you'll have to walk up a number of stairs in the upper level to reach the shaded portions. As a result, we recommend the highest rows of the 100 level bowl for families who wish to remain out of the elements and close to amenities. - RateYourSeats.com
Recommended Ticket Locations
Rows 1-7 in Sections 516, 518, 520 and more
Absolute best seats to see the fireworks displays
Sit in a lower row to avoid walking up and down stairs on visits to concession stands and restrooms
Typically among the lowest-priced tickets in the stadium – perfect for bringing the entire family
Rows 34-37 in Sections 109, 110, 111 and more
Seats are shaded and covered to protect from the sun and rain
Little-to-no stairs to walk to reach restrooms, concessions and other amenities
Lower level seating provides access to more amenities and better views of the game
Other Popular Seating Choices
RateYourSeats.com is the best way to search, compare and buy tickets. Select an event to find out why!