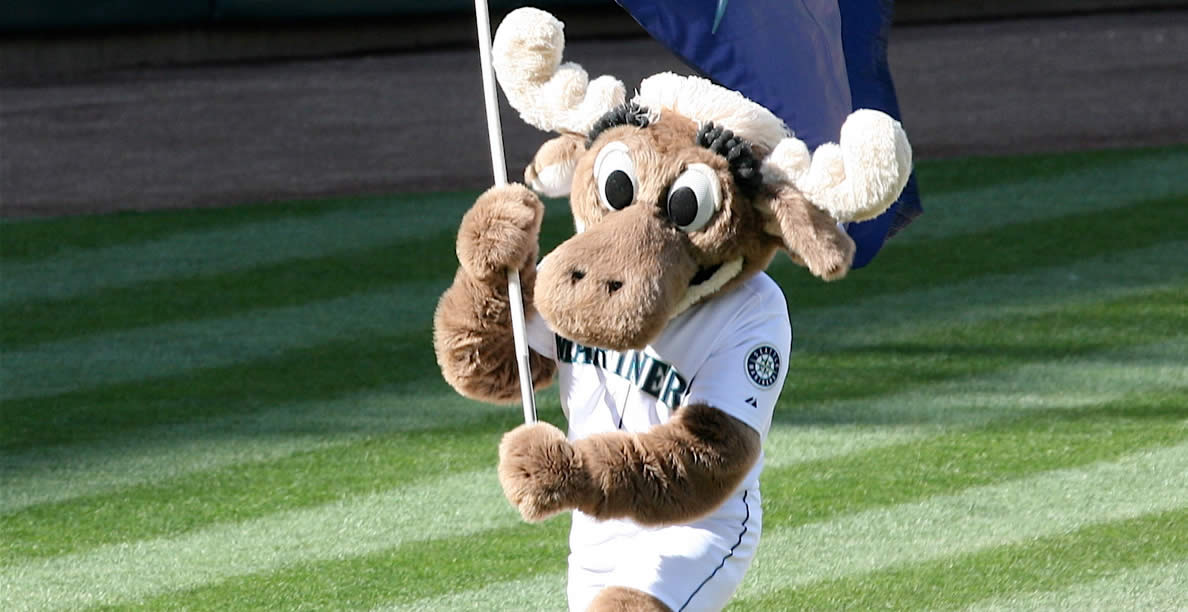 Best Seats for Kids and Family at T-Mobile Park
Recommended seats are highlighted on the map

If you're planning on bringing the kids to a Mariners game, arrive a few minutes early and be sure to enter through the Center Field Gate off of Royal Brougham Way. Kids will find a number of fun activities in center field, including the Playfield, Moose Den and Kids Clubhouse store.
The Moose Den is located on the main concourse near section 191 under the big videoboard. Kids will have a chance to meet Mariner Moose throughout the game and have their picture taken. Nearby seating in bleacher sections 190-195 is among the most affordable ticket options for an M's game. Just keep in mind that these are bleacher-style seats (with backs) and are heavily exposed to the sun. Another nearby section - 104 - is made up of traditional stadium-style seating and is a no-alcohol section that specifically caters to families.
All children aged two and under do not need a ticket to enter the stadium.
While seating in the outfield is relatively affordable, the seats are extremely sun-drenched during afternoon games. If you'd prefer to stay out of the sun, your best bet is to purchase a ticket in the main seating bowl (100 level sections in foul territory) in rows 35 and higher. These seats are most likely to be covered by the overhang and shielded from the sun. Other considerations include high row numbers in club level (200) and upper deck (300) sections on the third base side of the field. The sun will set behind these sections and put fans in these seats in the shade the earliest.

- RateYourSeats.com
Recommended Ticket Locations
Sections 183, 184, 185 and more
Close to a kids playground in the stadium
Near a frozen yogurt stand, great snack for kids
Cheaper tickets far away from the action
Section 104
Alcohol-free section
Specifically designed to create a safe environment for kids and families
Near the center field kids activities like the Moose Den and Playfield
Rows 3-10 in Sections 190, 191, 192 and more
Among the cheapest tickets for a Mariners game
Bleacher-style seating is more kid-friendly
Close to the center field kids zone and Clubhouse Store
Rows 35-41 in Sections 118, 119, 120 and more
Seating under cover to keep cool on warm days
Located on the Mariners side of the field
Near-instant access to the main concourse for quick trips to concessions and restrooms
Other Popular Seating Choices
RateYourSeats.com is the best way to search, compare and buy tickets. Select an event to find out why!