Finding Shade in the Early Afternoon
Globe Life Park is one of the hottest stadiums in Major League Baseball and it gets no hotter than at the start of midday games at 1:05 and 2:05 PM. Fortunately, there are a number of shaded seating options that can help keep you cool during the dog days of summer. Fans can find relief from the heat in all 100 level sections (112-139), along with most outfield seats in right field. Lastly, the highest rows of the upper deck (especially on the first base side) are well covered and offer ample shade, even at high noon.
Recommended Seats in the Shade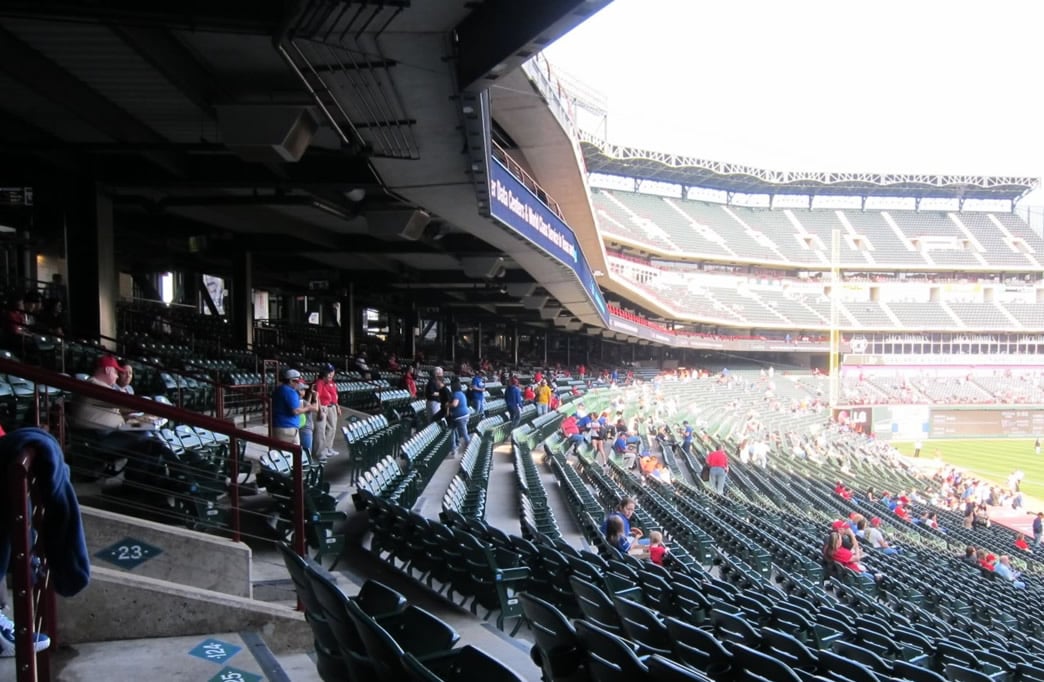 With shaded seating available on three different levels of the ballpark, there are options for just about every budget. But the best among these are sections 112-139 which are located just above field level seats. Each of these sections is fully covered and comes with the best shade in the park. Within these sections you can sit behind the Rangers dugout on the first base side, behind home plate or on the third base side behind the visitor dugout.
Hottest Seats For Early Afternoon Game
While club seats on the 200 level seem like a great option for any game, they are among the hottest seats in the stadium for early afternoon games. These seats are not covered and are offered no protection from the suns rays. If you're sitting here, be sure to wear a hat, apply sunscreen regularly and drink plenty of water. Other seats with limited or no protection include all field level sections (low-number sections), and seats in left field on all levels of the ballpark.