Finding Shade in the Early Afternoon
During most midday starts in the heat of the summer, the roof above Minute Maid field will be closed and the air-conditioned turned on keeping fans cool and comfortable. But when open, fans can still find some relief provided by the closed roof structure and stadium overhangs.
The back rows of the Club level (Sections 205-236) offer some of the best protection from the sun and also provide an upscale concourse where fans can get more relief from the weather. But for those on a tighter budget, most seating in Sections 408-415 on the upper deck get excellent shade from the closed roof, as well as the back half of Sections 150-156 beyond the right field wall which are well shaded by the 200 level seats above.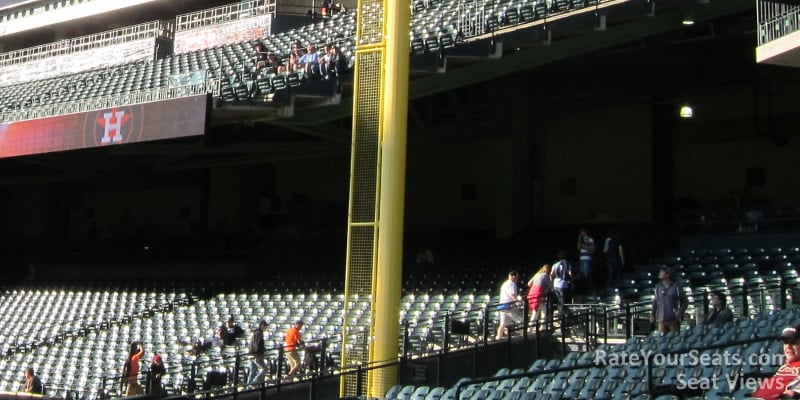 Among the worst options for staying out of the sun are found in left field (Sections 100-105), as well as lower level seats near the right field foul pole (Sections 129-134) where fans will see more sun than any other seating area.