Purdue Basketball Club & Premium Seating
Select a premium seating area for tickets and more information.
Overview
For the ultimate in comfort and style, consider courtside seats for a Purdue game. Located opposite the player benches, each of these sections offers phenomenal sideline views from just a few rows from the court. Ticketholders in the first row will be seated at a table in an ergonomic, movable chair with a high back. Rows 2-4 feature movie-theatre like seats with abundant padding, cupholders and the most legroom in the whole arena. In addition to comfortable seating, fans will be able to access both the Spurgeon Club and the Wooden Club. There you'll find private restrooms, a cash bar and multiple big-screen televisions. You'll also be treated to complimentary appetizers and have access to a free popcorn bar.
Club Seats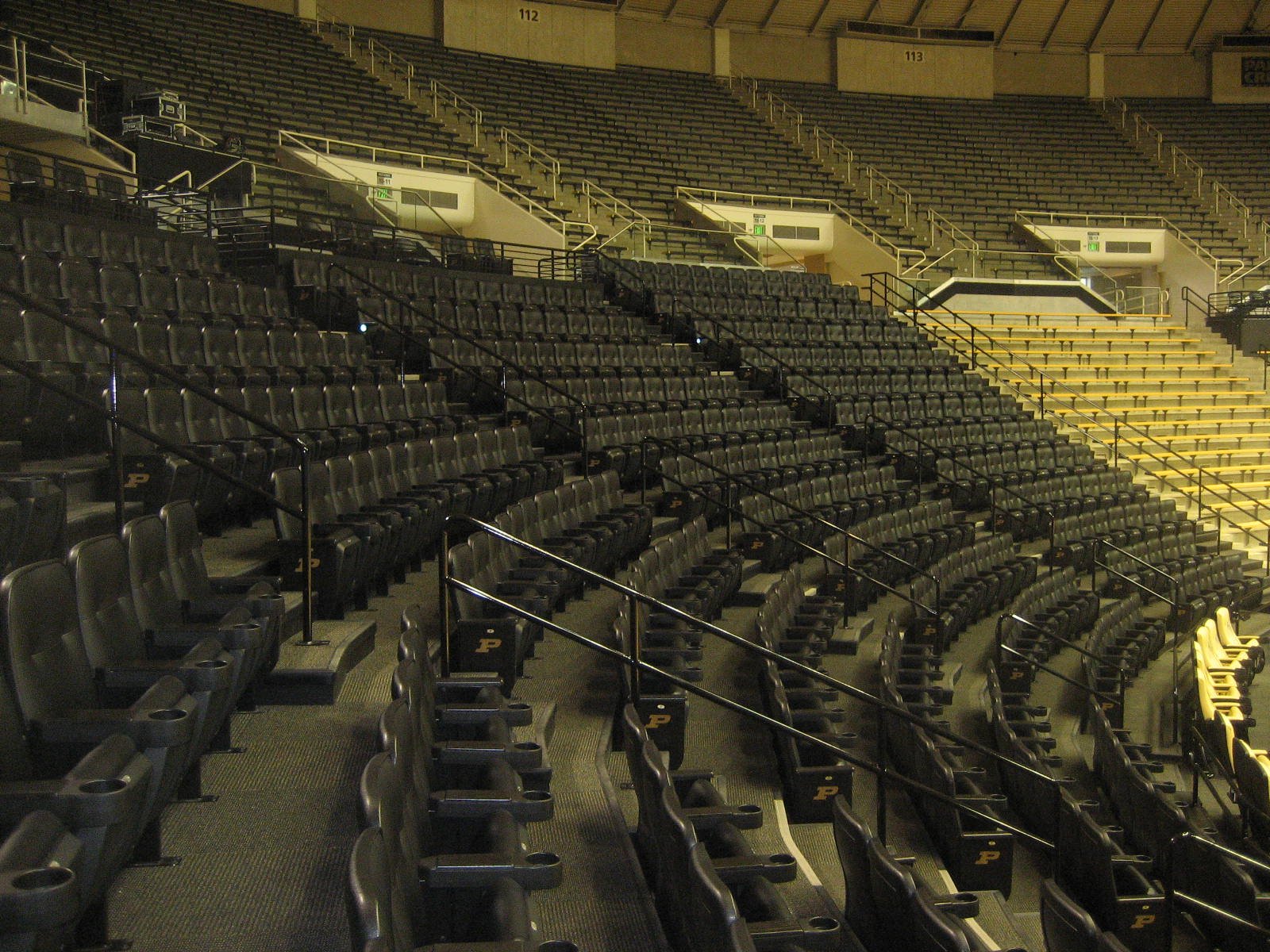 Overview
Club seats in Sections 8-11 offer fans a comfortable setting and great views of Purdue basketball. Ticketholders will also have access to the Spurgeon Club where they'll find cash bars, private restrooms and plenty of TVs. Club seat patrons will be able to access the club two hours before tipoff and will have the opportunity to purchase items off an upscale food menu. The seats in these club sections are among the most comfortable in the arena. They feature abundant padding, a high back, tremendous legroom and cupholders. Each seat is perfectly angle towards mid-court for the best views of Boilermaker action.
All Club Seats Details