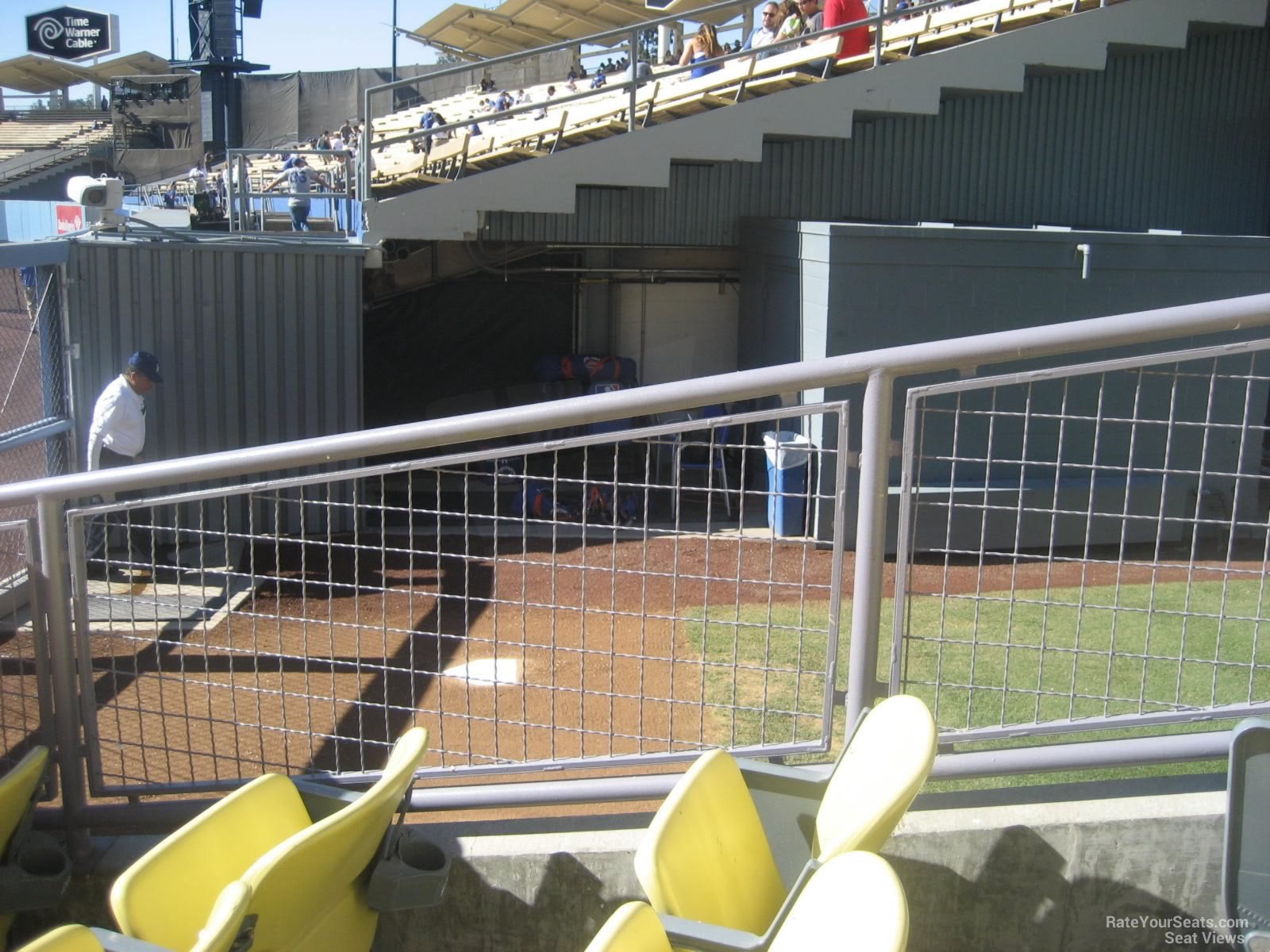 Best Seats for Getting a Ball at Dodger Stadium
Recommended seats are highlighted on the map
There are a number of options a fan should consider when hoping to bring home a baseball after a trip to Dodger Stadium, but you'll find your best opportunity when sitting in prime foul ball territory. Rows D-Q make up the high volume areas in even numbered Field Level sections 28-42 down the first base line, and the same can be said in odd numbered Field Level sections 29-43 down the third base line. From here, you are close enough to avoid being under the overhang from the Loge level, while not being too close where foul balls are more rare. These seats are also well beyond the netting, giving you more chances for a game ball coming your way. Also worth noting are the seats in the very front rows of Field Level sections 26-37 which have the best spot for requesting a foul ball grounder from a ballboy or ballgirl, but its just not as fun as catching it off the bat yourself.
If its a long ball you're after, we recommend the lower rows (H and below) of left field bleacher sections 301-313. Home runs are much more rare if you get any higher, and the reason we like left field over right field is the tempting allure of the All You Can Eat seats in right. You'll find yourself spending more time away from the seats when the food nearby is complimentary, and if you do make it back for a home run, they can be hard to catch when you have a Dodger Dog in one hand, and nachos in the other.
Savvy ball hawks can also find a good opportunity to diversify the chance of a ball by sitting in the lower rows of Field Level sections 52 and 53. Not only are these seats in good home run territory near the short porches at the left and right field corners, but these are also right next to the team bullpens. Send some compliments over to the bullpen staff, and they might just toss you the souvenir you're looking for. - RateYourSeats.com
Recommended Ticket Locations
Rows D-Q in Sections 31, 33, 35 and more
Great positioning in prime foul ball territory down the third base line
Walk down near the Dodgers dugout before the game for a chance at a ball
Seats are beyond the netting and in front of the rows covered by the Loge level
Rows D-Q in Sections 30, 32, 34 and more
Excellent foul ball territory on the first base side
Walk down closer to the field during warm-ups for a chance at a ball
Beyond the protective netting behind home plate and in-front of the Loge overhang
Rows A-H in Sections 301, 303, 305 and more
Highest concentration of home run balls in the outfield bleachers
Easier to stay seated in left field as opposed to right where you can get distracted by All You Can Eat
Rows AA,A-N in Sections 52 and 53
Double your chances at grabbing a ball!
Sweet talk the bullpen staff for that one-of-a-kind souvenir
Still in fair territory with a short porch for a home run ball
Ratings, Reviews & Recommendations
"Good view of the game. Really close to first base!"

(Section 34) -
Other Popular Seating Choices
RateYourSeats.com is the best way to search, compare and buy tickets. Select an event to find out why!