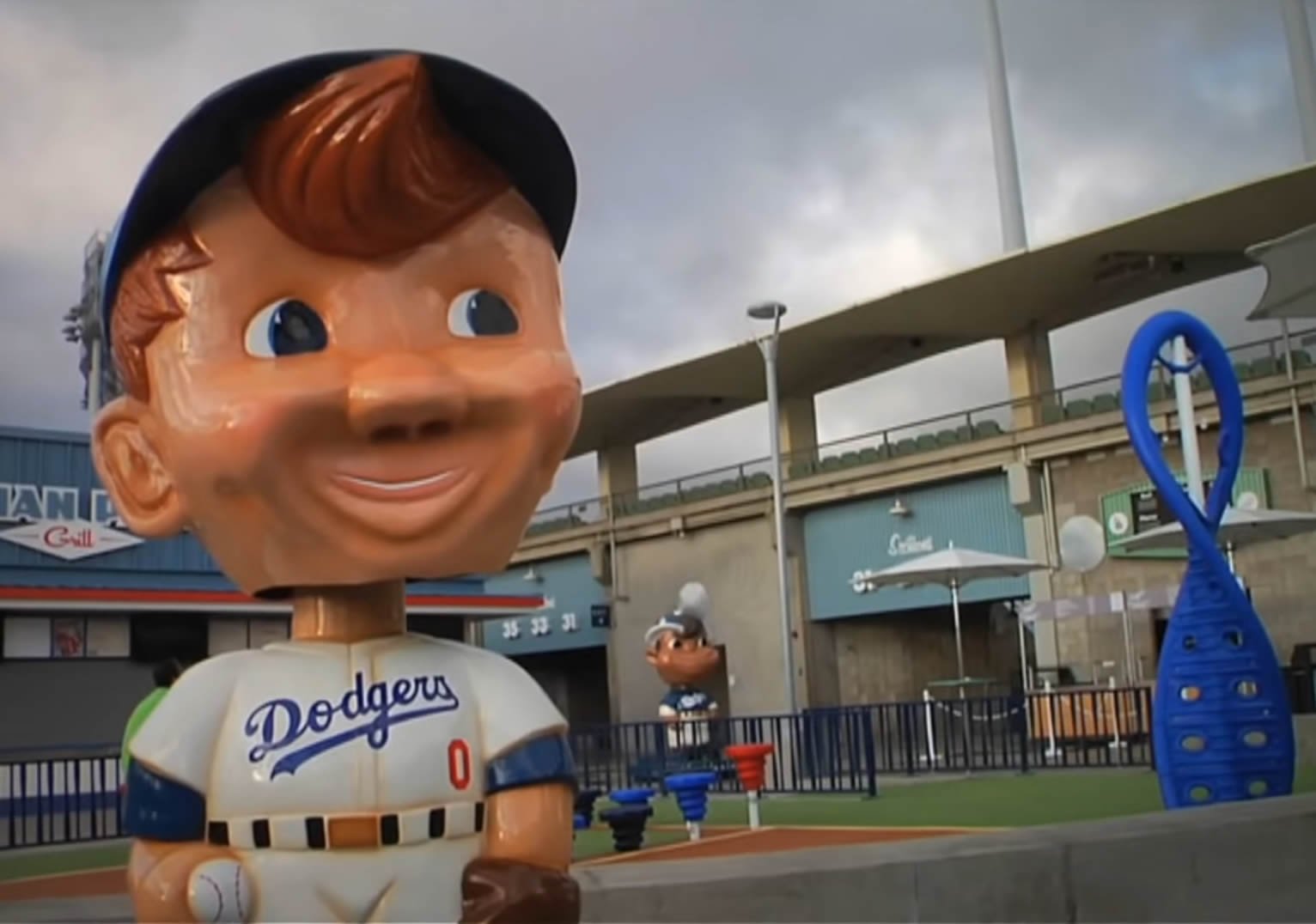 Best Seats for Kids and Family at Dodger Stadium
Recommended seats are highlighted on the map
Unlike some of the more modern ballparks, Dodger Stadium doesn't have many of kids themed areas. However if you're looking to bring the family to a ballgame and would like some options for entertaining the little ones, you'll want to search near lower reserve sections 31, 35, or 39. You'll have multiple concession stands nearby, and there is also a playground area just outside lower reserve 31 which features life sized bobble head figures. You won't have any overhead protection from the sun when at the seats, but luckily you face towards the east, and therefore get the sun to your back sooner. There is another kids area on the first base side of the lower reserve (just outside section 28), however seats here have more time with the sun to your face. Lower reserve seating does feel high up and somewhat steep, so stick to rows P-V which keep you near the entryway for less stairs to traverse.
For a good family option a bit lower in the ballpark, odd numbered Loge Level sections 137-153 (down the third base line) are a great place to sit. The loge level has a very comfortable feel as it doesn't sit too high above field level, and also has smaller seating rows (fewer seats per row). Being on the third base side you will get the sun to your back sooner, and you'll also be near a family restroom (section 153), merchandise shop, and numerous concession options. An additional bonus when sitting on the third base side is the closer views to the Dodgers dugout.
Sticking on the loge level, we also recommend seats in rows N and higher of even numbered sections 128-136 (near the visitors dugout on the first base side). You're on the sunnier side of the field here, but if you can find seats in rows N and above you will be nicely covered by the overhanging deck above. The family will have excellent views of the field from these sections, and you are also right by a Healthy Cart and Gluten Free concession stand. Women's and men's restrooms are nearby, while a family restroom is also available with a short walk down the right field line (located by loge section 152). - RateYourSeats.com
Recommended Ticket Locations
Sections 137, 139, 141 and more
Cooler on the shady side of the field
Close to a lot of food vendors on the loge level
Near a merchandise store to buy Dodgers gear
Rows P-V in Sections 31LR , 35LR and 39LR
Near a kids playground just outside lower reserve section 31
Good proximity to nearby restrooms and concessions
East facing seats put the sun at your back sooner
Rows N-V in Sections 128, 130, 132 and more
Good viewing angle from the loge level near the visitors dugout
Near a healthy eating cart and gluten free concession area
Overhead coverage when sitting in rows N and higher
Other Popular Seating Choices
RateYourSeats.com is the best way to search, compare and buy tickets. Select an event to find out why!
Event Schedule
Dodgers
Other Baseball
Other