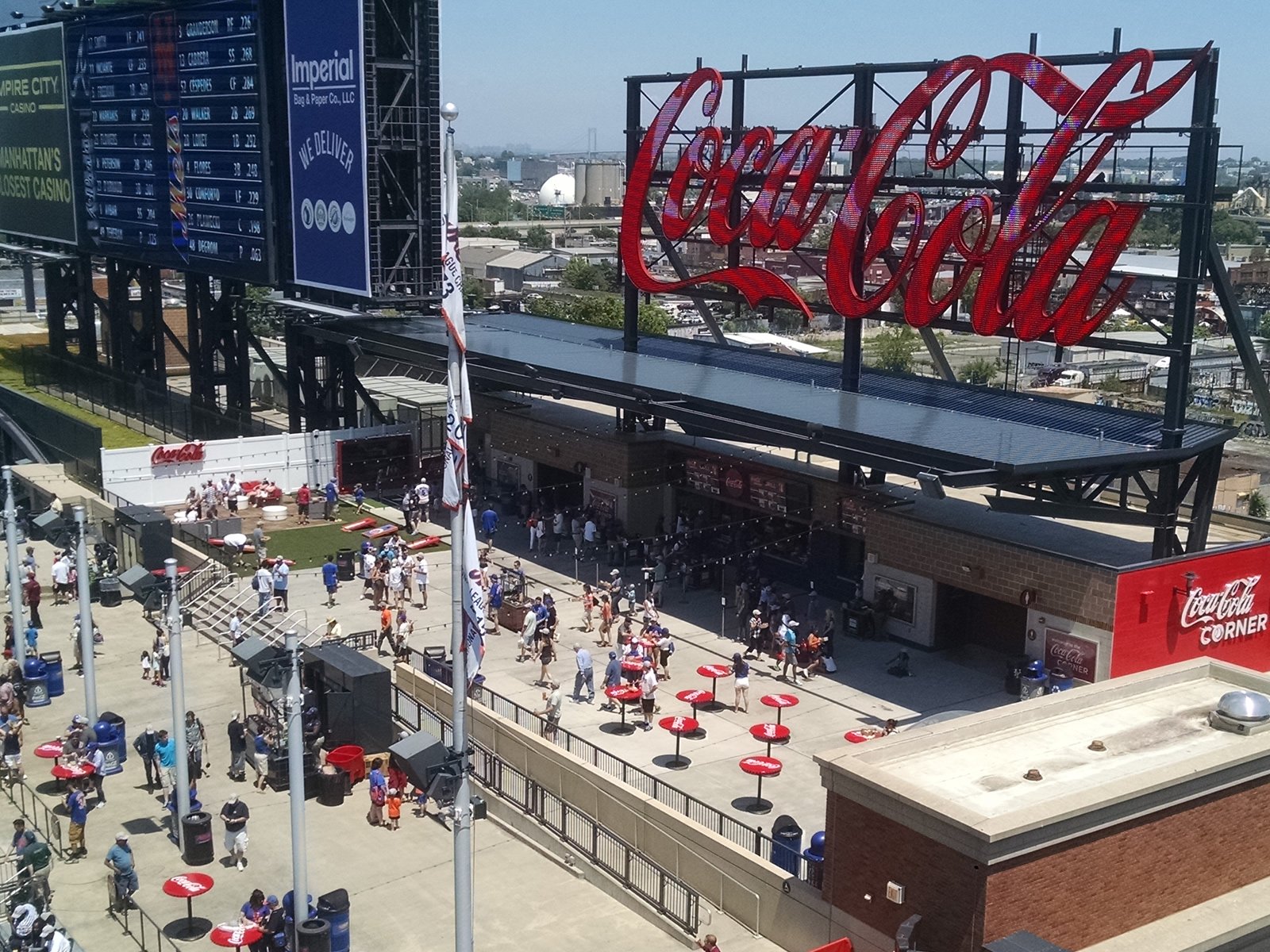 Best Seats for Kids and Family at Citi Field
Recommended seats are highlighted on the map
For those looking to bring the family to a Mets game at Citi Field, you're going to want to stay close to the great activities at the center field fan fest - especially if you have little ones. The Fan Fest has a number of fun options, including a whiffle ball field, batting cages, and even a dunk tank! Seats in the upper rows (7 and higher) of sections 134-139 are a great spot to keep you nearby, and also provide some good protection from the sun thanks to overhanging seating deck above. Unfortunately views of the videoboard are almost nonexistent, however one additional benefit to seats here is the prime position for pre-game batting practice and a chance at bringing home a home run ball souvenir.
Also close to the center field fun are the 300 level outfield seats just beyond the left field wall. Rows 6 and higher get excellent overhead protection in sections 334-338, but be sure to avoid section 339 as there is no coverage at all. A family restroom can be found nearby (above section 339), and the great part about seats here for the family is the smaller, less intimidating feel. The concourse just above the last row feels like a private area just for these sections, making for quicker and easier trips to and from the restrooms and concessions, as well as less crowds to contend with.
Another good option for families at Citi Field are the Coca Cola Corner seats (sections 301-305) behind the right field wall. An important note of caution is that these seats will get a lot of sun during day games, so if you're looking for shade you would be better off going with a different option. But the pluses here include close access to the Coca-Cola Landing, which is a unique backyard themed open area featuring corn hole games and a batting simulator. Since you enter these sections from the top, we recommend sticking with rows 12 and higher to avoid having to walk more than 5 rows down to reach your seats. A bonus for the little ones is the Mister Softee ice cream stand located just above section 301. - RateYourSeats.com
Recommended Ticket Locations
Rows 7-19 in Sections 134, 135, 136 and more
Close to all the great kids activities at the fan fest area behind center field
Covered seating in rows 7 and higher
Great spot during pre-game batting practice
Rows 12-16 in Sections 301, 302, 303 and more
Close to the backyard themed Coca-Cola Landing
Fun activities include cornhole and a batting simulator
Enjoy a Mister Softee ice cream cone during a summer day game
Rows 6-14 in Sections 334, 335, 336 and more
Great protection from the weather under an overhang
Family restroom nearby at section 339
Less crowded seating deck with a more comfortable, quieter feel
Other Popular Seating Choices
RateYourSeats.com is the best way to search, compare and buy tickets. Select an event to find out why!