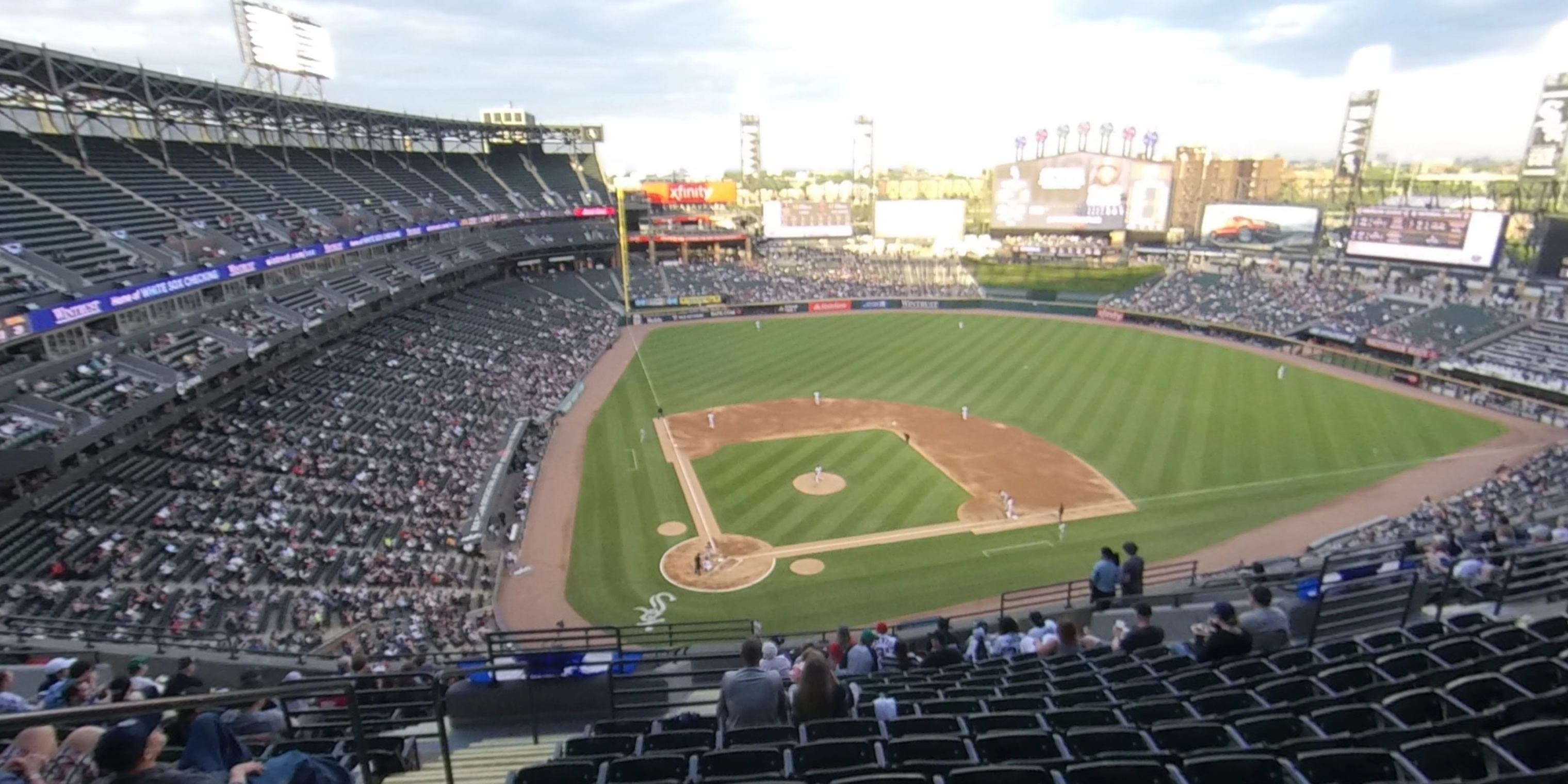 Guaranteed Rate Field Section 528
Section 528 Seating Notes
Row & Seat Numbers
Rows in Section 528 are labeled 1-21
An entrance to this section is located at Row 1
have 8 seats labeled 1-8
have 10 seats labeled 1-10
have 16 seats labeled 1-16
All Seat Numbers
When looking towards the field, lower number seats are on the right
Seat Views & Related Photos
Ratings, Reviews & Recommendations
Upper Level Infield

(Seating Zone) -

The 500 level seats have come under criticism for steep angles and nose-bleed heights. The stadium has undergone improvements to alleviate some of these issues, but seats above row 8 will have you wis...

"$25 For Ticket and a Meal"

(Section 520) - -

Ticket came with voucher for food and a soft drink. Seats in low rows in this section (we were in row 3) are great. No problems with steepness and you can see the whole field.

"Upper Deck With a Good View"

(Section 529) - -

Not the most spectacular seats in the ballpark but also not bad by any means. Good view from behind home plate. Being slightly in the first base side means you really get a good look at balls to the left side of the infield and outfield. Some elderly people were taking it slow on the stairs so...
Other Popular Seating Choices
RateYourSeats.com is the best way to search, compare and buy tickets. Select an event to find out why!