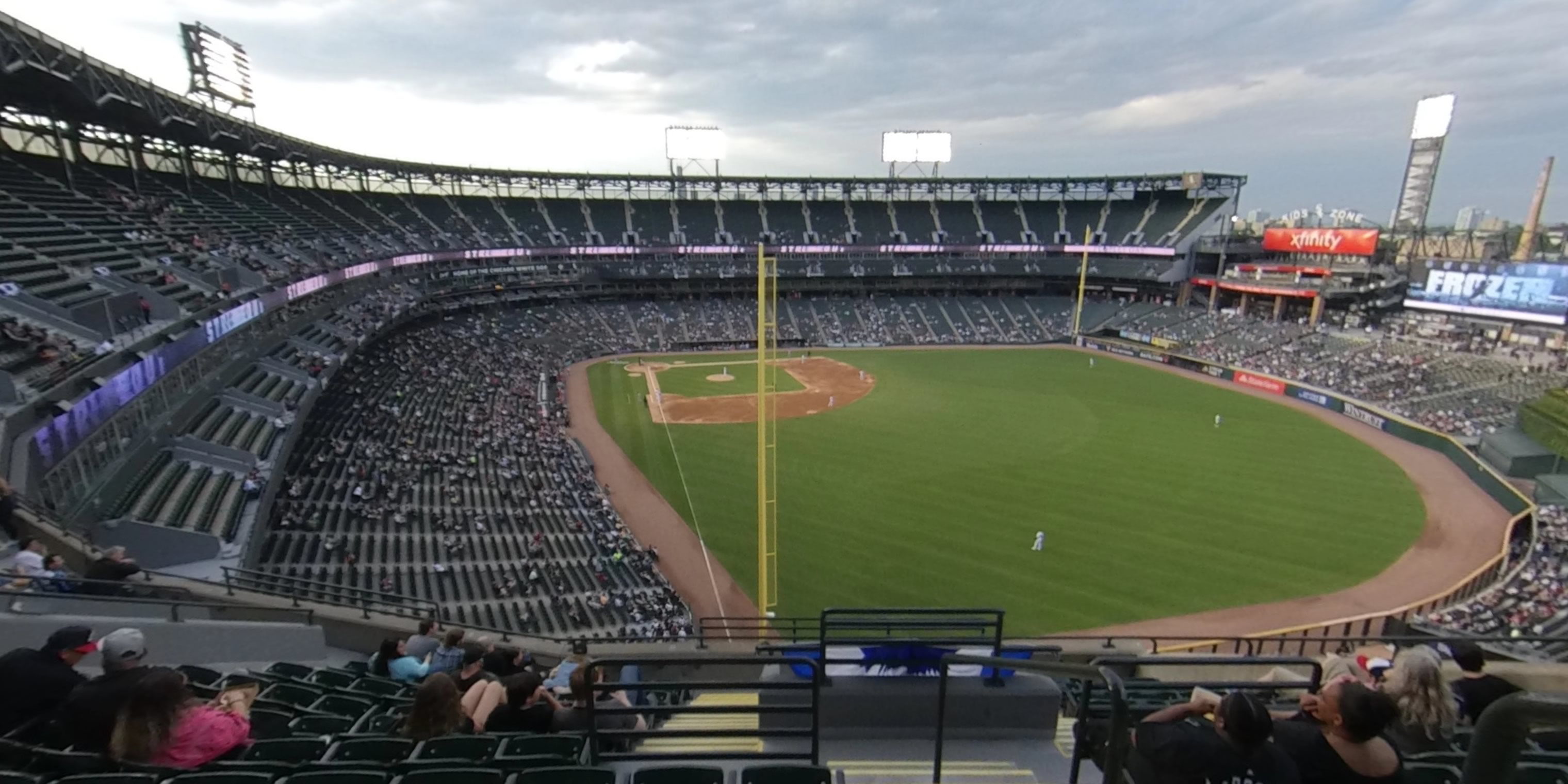 Guaranteed Rate Field Section 507
Section 507 Seating Notes
Row & Seat Numbers
Rows in Section 507 are labeled 1-21
An entrance to this section is located at Row 1
have 8 seats labeled 1-8
have 10 seats labeled 1-10
have 16 seats labeled 1-16
All Seat Numbers
When looking towards the field, lower number seats are on the right
Seat Views & Related Photos
Ratings, Reviews & Recommendations
Upper Level Down the Line

(Seating Zone) -

The far reaches of the upper deck (506-508, 556-558) are incredibly far away from the field, although the angle towards home plate are quite good for upper level seating. Sections 516-518 and 546-548 ...

"Surprisingly Decent"

(Section 556) - -

Sure, they're pretty far from home plate, but it's a pretty comfortable spot. You can see the whole field without straining your neck. Concessions are a little thin this far down the line, but the Fundamentals Deck is nearby which is a plus if you have kids.

"Free Seats As Part of Kids Club"

(Section 546) - -

These seats were free after signing up for the Chicago White Sox Kids Club. Seats were pretty good. A little bit steep in this section, but you get a great view of the entire field. Took my 9 10 year-old sister to the game. Was a friendly crowd on a Wednesday night.
Other Popular Seating Choices
RateYourSeats.com is the best way to search, compare and buy tickets. Select an event to find out why!