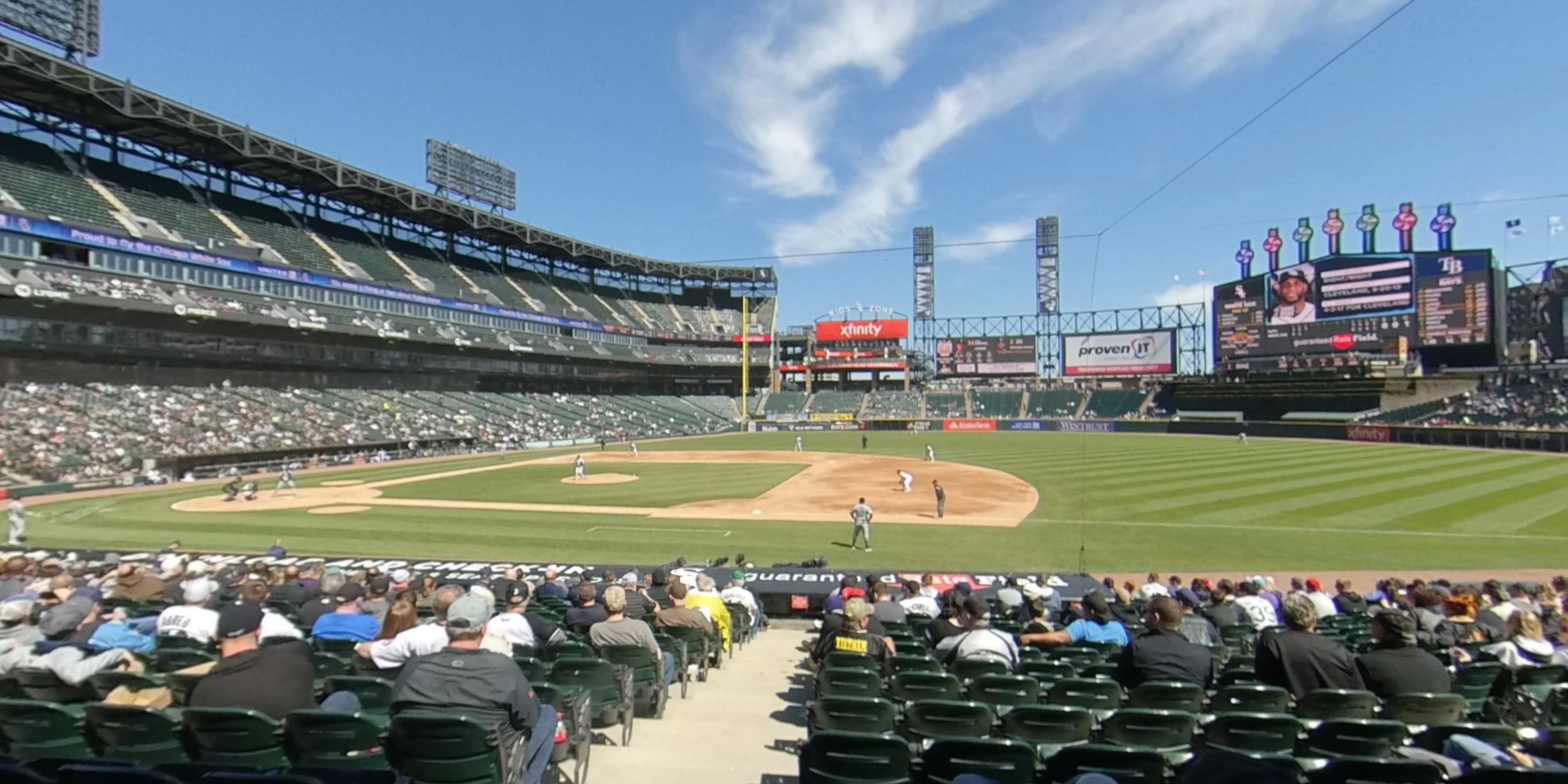 Guaranteed Rate Field Section 122
Section 122 Seating Notes
Row & Seat Numbers
Rows in Section 122 are labeled 5-35, WCH
An entrance to this section is located at Row 35
have 8 seats labeled 1-8
has 5 seats labeled 1-5
When looking towards the field, lower number seats are on the right
Seat Views & Related Photos
Ratings, Reviews & Recommendations
Row 5 is the first row behind the visitor's dugout in Section 122.
Section 122, Row 5
Front of sections 108-156 are behind the netting
There is some amount of netting or screening in front of all lower level sections in foul territory. The height and coverage of netting or screening will vary by section.
Field Level Infield

(Seating Zone) -

Sections 119-145 make up Field Level infield seating. These seats are sometimes referred to as Diamond, Platinum or Gold Boxes. The designation means nothing more than being closer or farther away fro...

"Perfect For Visiting Fans"

(Section 128) - -

Section 128 has more than 30 rows, so there is a big difference between being in row 4 vs. row 30. If you do have a chance to sit in the 4th row, you won't be disappointed -- especially if you're cheering for the away team. These seats are exactly eight feet behind the visiting team's on-deck ci...

"Behind White Sox dugout"

(Section 142) -
Other Popular Seating Choices
RateYourSeats.com is the best way to search, compare and buy tickets. Select an event to find out why!