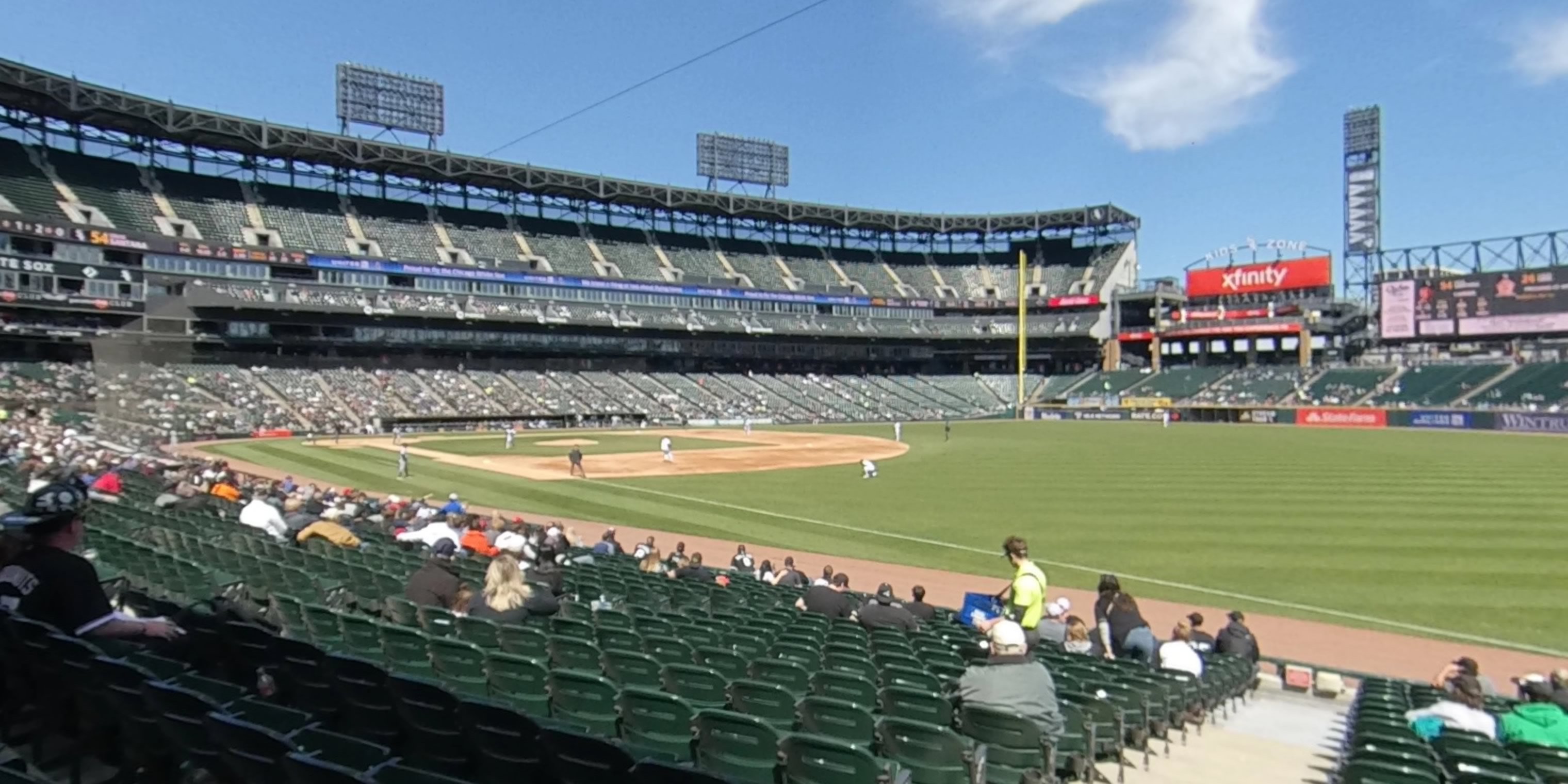 Guaranteed Rate Field Section 115
Section 115 Seating Notes
Row & Seat Numbers
Rows in Section 115 are labeled AA, 1-37
An entrance to this section is located at Row 37
have 10 seats labeled 1-10
When looking towards the field, lower number seats are on the right
Seat Views & Related Photos
Ratings, Reviews & Recommendations
Front of sections 108-156 are behind the netting
There is some amount of netting or screening in front of all lower level sections in foul territory. The height and coverage of netting or screening will vary by section.
Field Level Down the Line

(Seating Zone) -

The biggest complaint with seating down the lines at U.S. Cellular Field is the angle towards home plate. Seats further down the line face the outfield too much and will have you turning your body to ...

"K-Zone for Sale Seats!"

(Section 154) - -

Lately I've been sitting in better seats near home plate, Club Level, etc. But Chris Sale was starting, and I wanted to sit in the K-Zone. So I got these for $20/apiece, which is a good deal for the lower level. When Chris Sale is starting, you get a t-shirt and a K-card to hold up for strikeouts...

"Cool Angle to the Field"

(Section 109) - -

These seats are listed as obstructed view when you go to buy them. As a result, they were all that was left for a Cubs/Sox game. I took the gamble on them, and it totally paid off. From this spot, the foul pole is to the side of you (not in front like sec 108). It limits your view of a small slic...
Other Popular Seating Choices
RateYourSeats.com is the best way to search, compare and buy tickets. Select an event to find out why!