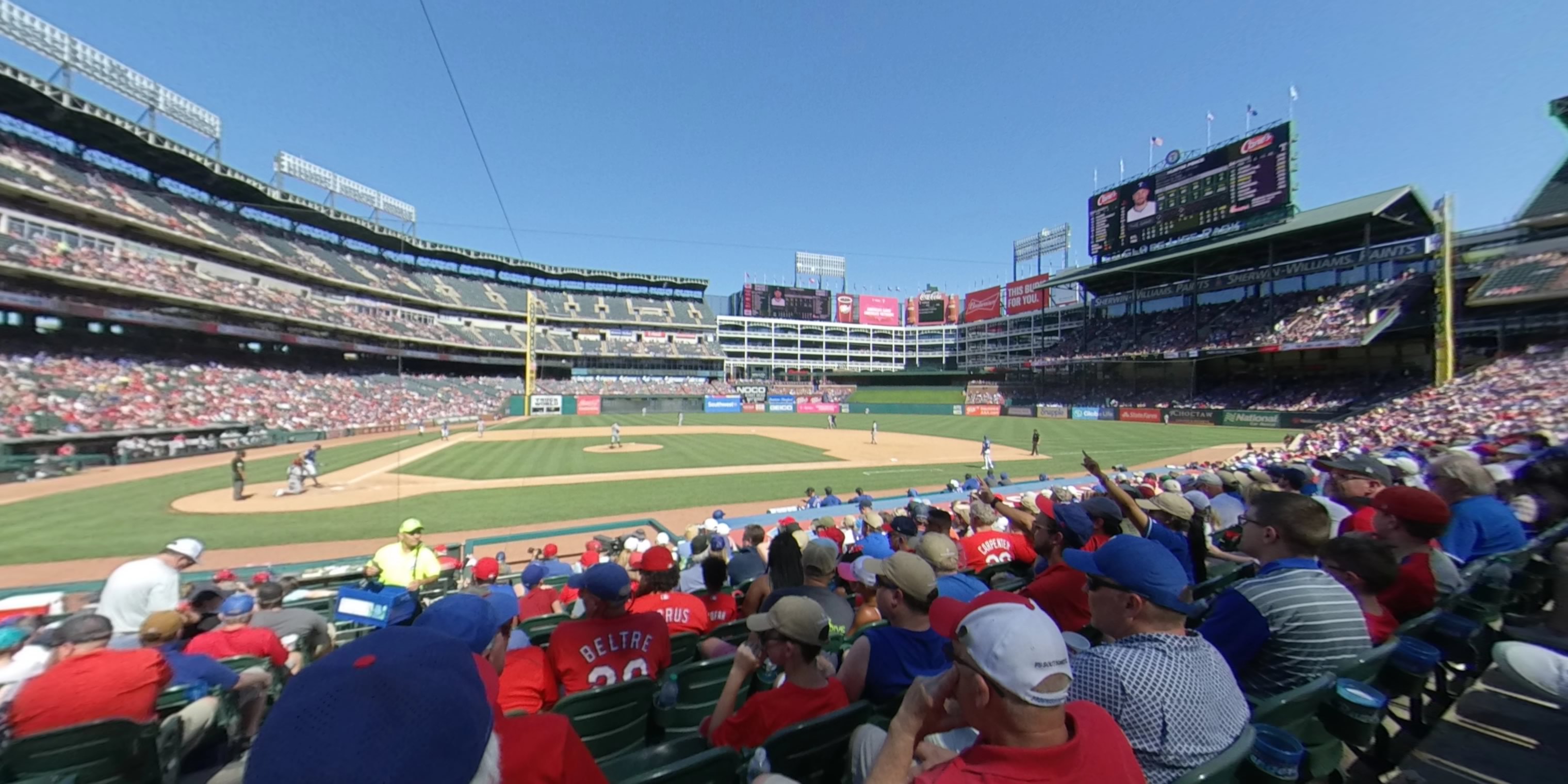 Globe Life Park Section 32
Row Numbers
Rows in Section 32 are labeled 4-32
An entrance to this section is located at Row 32
When looking towards the field, lower number seats are on the left
Seat Views & Related Photos
Ratings, Reviews & Recommendations
Row 4 is the first row behind the Rangers dugout in Section 32.
Section 32, Row 4
Lower Level Infield

(Seating Zone) -

Lower Level Infield seats are among the best seats at Rangers Ballpark. Sections 32-34 are behind the Rangers dugout, while 18-20 are behind the visitor's dugout.

For a great view of the ga...

"Best seats ever at the park! Wider than the normal seat, great view behind home plate."

(Section 27) - -

These seats are great! First row of shade even at a 1PM game. Seats are wider than the other seats around them. Only 7 seats in this row regular row in front of it. Seats are on the aisle, but because the row is short no one coming out of the tunnel opening is standing in front of you. No getting u...

"Great shade on the first base side"

(Section 133) - -

If you're looking for seats in the shade, these are an excellent choice. Well tucked under the floor of the seating deck above kept me completely out of the sun during the late afternoon and was nice and cool from a temperature standpoint. Of course, it did come at the price of being able to see t...
Other Popular Seating Choices