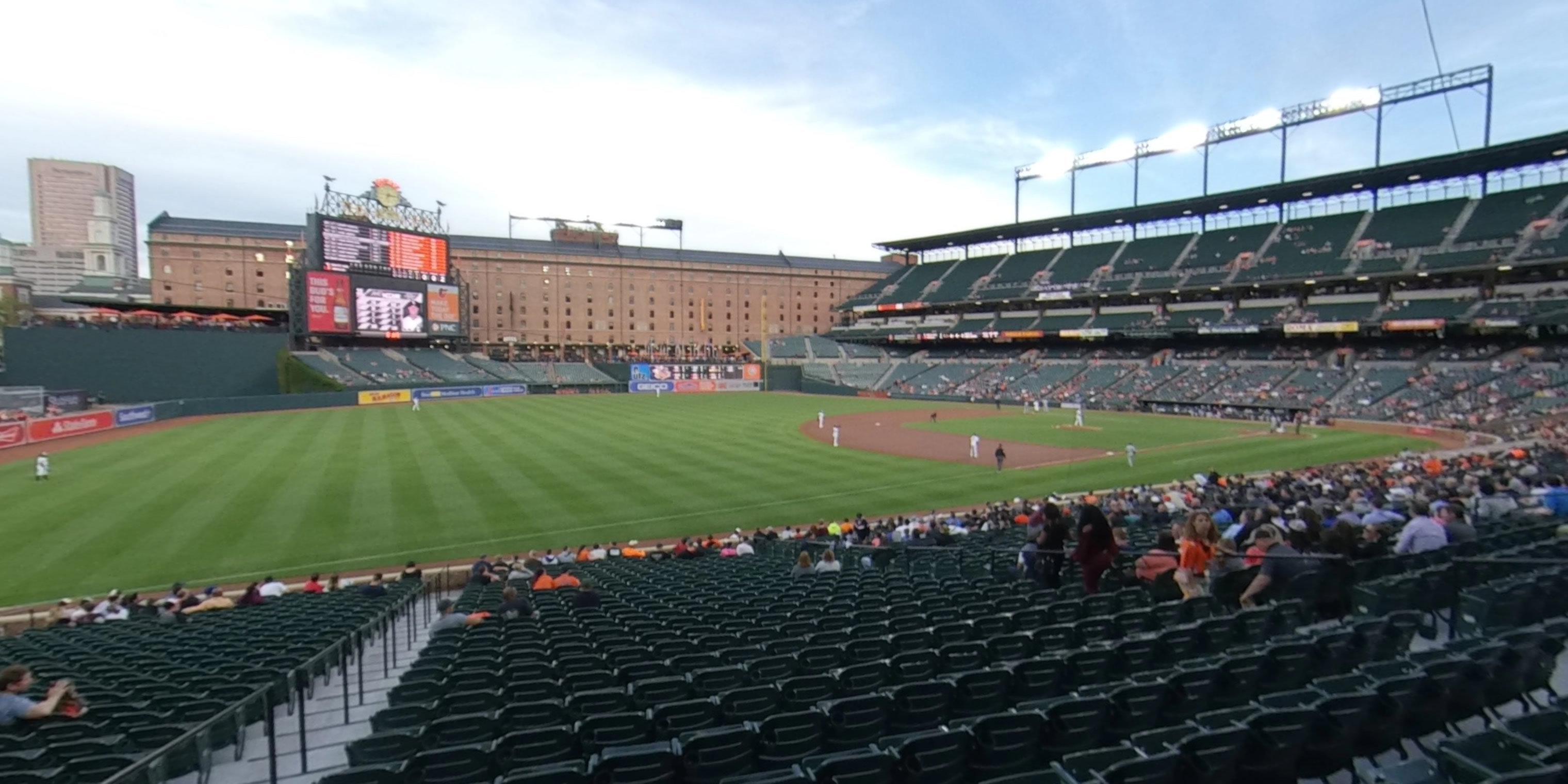 Row Numbers
Rows in Section 66 are labeled 1-27, EAL
An entrance to this section is located at Row EAL
When looking towards the field, lower number seats are on the right
Seat Views & Related Photos
Ratings, Reviews & Recommendations
You get to see the whole park.
Section 66
Field Level Down the Line

(Seating Zone) -

When sitting down the line at Oriole Park, the third base side is often favored over the first base side. The third base side offers a better view of the scoreboard and will be in the shade first for ...

"Unusable Seat"

(Section 70) - -

This seat is right up against the angled 3rd base wall. The seat is at an angle to the wall and so close that the seat bottom hits the wall when you put it down. There is no place to put your legs unless you are under 4' tall. The Orioles should be embarrassed to sell this seat.
Other Popular Seating Choices
RateYourSeats.com is the best way to search, compare and buy tickets. Select an event to find out why!