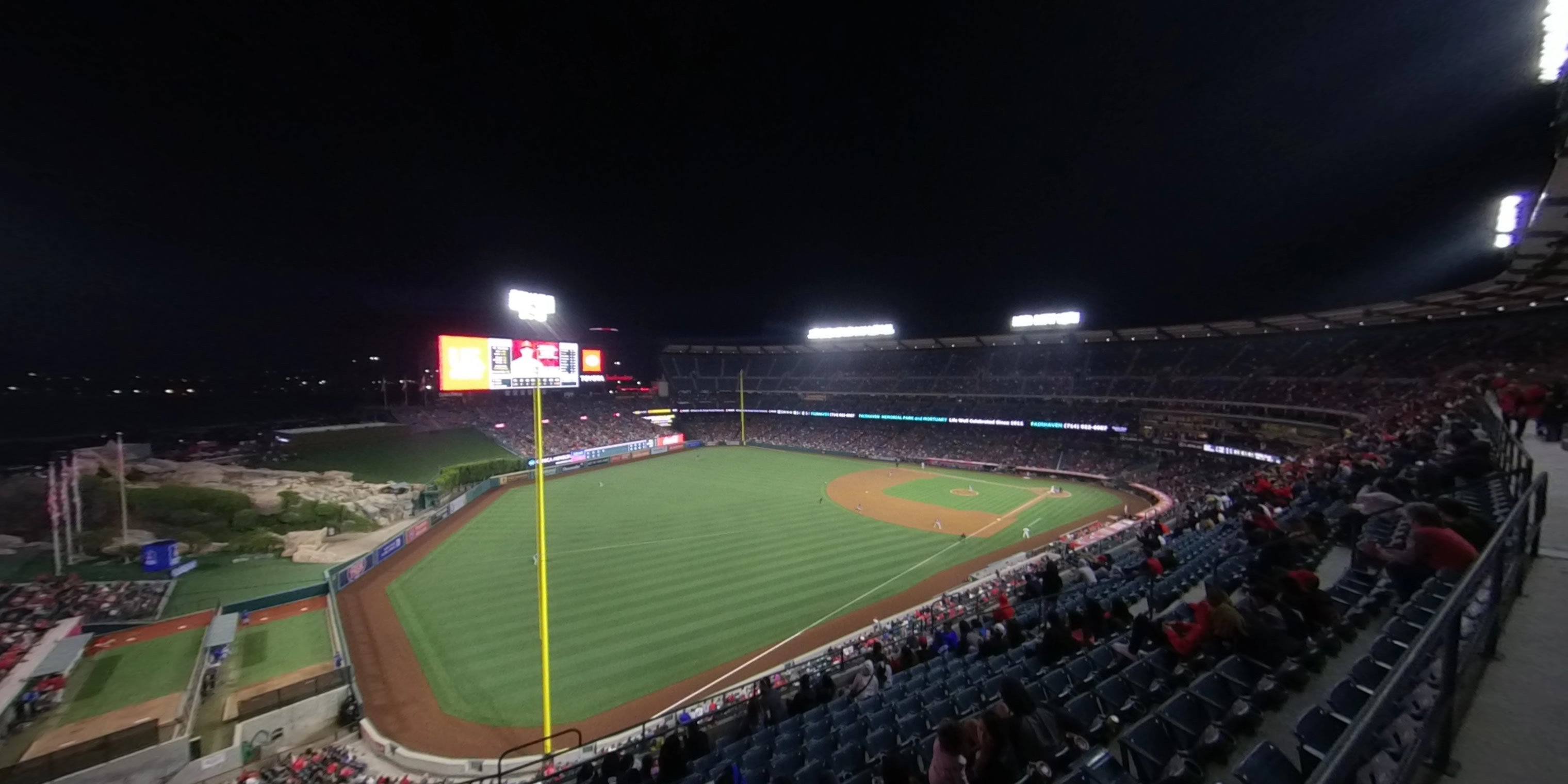 Angel Stadium Section 406
Section 406 Seating Notes
Rows E-J are recommended for outstanding convenience
Row & Seat Numbers
Rows in Section 406 are labeled A-J
An entrance to this section is located at Row J
has 16 seats labeled 1-16
have 17 seats labeled 1-17
have 18 seats labeled 1-18
All Seat Numbers
When looking towards the field, lower number seats are on the left
Seat Views & Related Photos
Ratings, Reviews & Recommendations
View Level Down the Line

(Seating Zone) -

When choosing View Level seats down the line, stick to the third base side of the field. These seats will be in the shade well before the poorly-protected seats down the first base line. In addition, ...

"A heavy dose of afternoon sun"

(Section 531) - -

The seats are slightly angled towards the infield, pointing more towards second base instead of center field (which is where I would have been facing had the seats not been angled at all). But it wasn't quite enough of a tilt as I was still looking to my left to follow the game. Legroom up here is...

"Interesting view of homeplate, no view of RF"

(Section 436) - -

I like the view to homeplate, though it can be pretty bright. I don't like the view of RF, because, well, there's a chain-link fence, railing and whole section of fans in the way. Being the last seat in the last section of the 400 level, you can hear the humming of the air conditioning and the ol...
Other Popular Seating Choices
RateYourSeats.com is the best way to search, compare and buy tickets. Select an event to find out why!