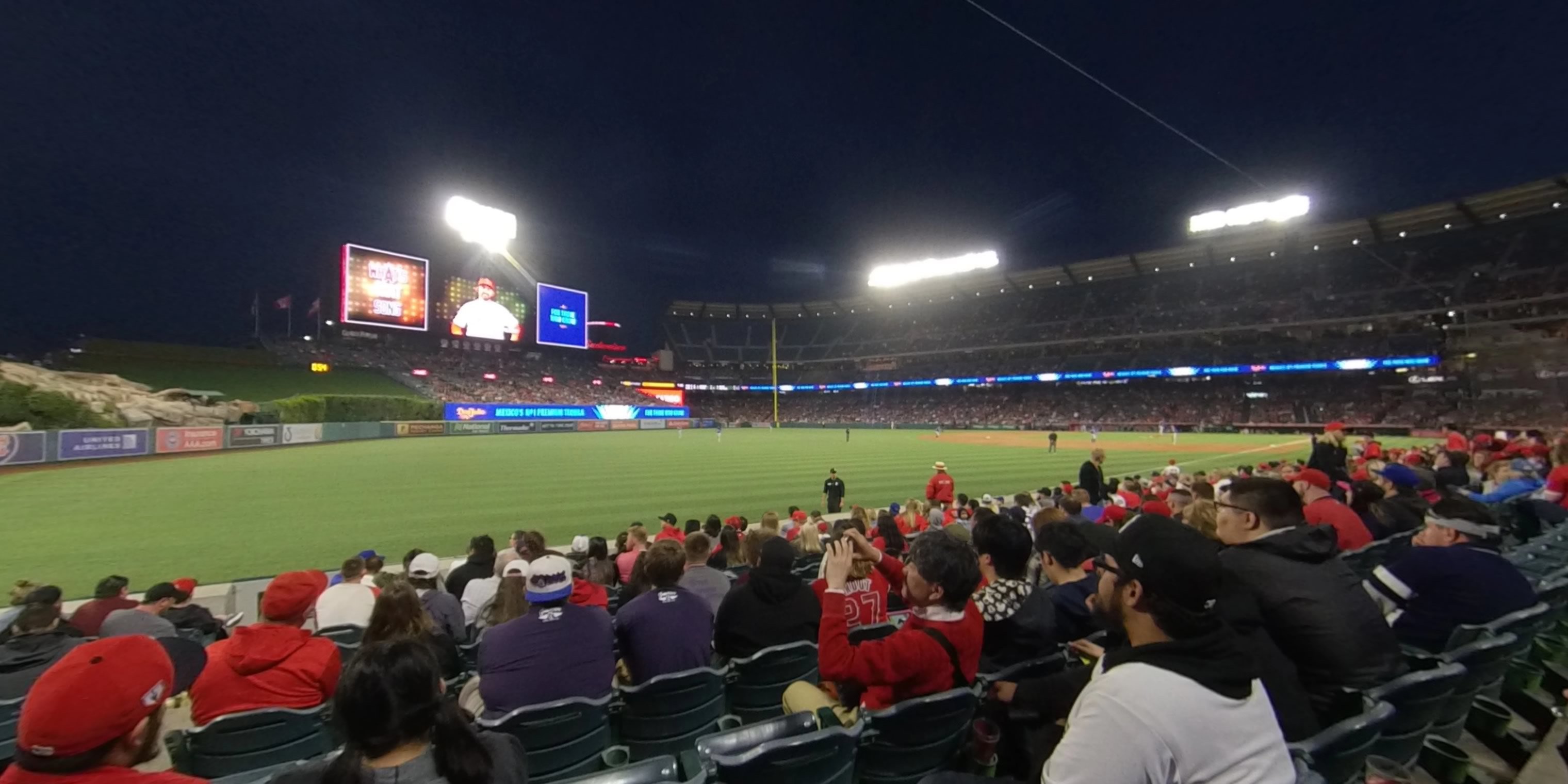 Angel Stadium Section 106
Section 106 Seating Notes
Rows V-Z are recommended for outstanding convenience
Row & Seat Numbers
Rows in Section 106 are labeled A-Z
An entrance to this section is located at Row Z
have 18 seats labeled 1-18
When looking towards the field, lower number seats are on the left
Seat Views & Related Photos
Ratings, Reviews & Recommendations
Field Level Down the Line

(Seating Zone) -

As you head down the line at Angel Stadium, it is best to be on the third base side of the field -- especially if you are an Angels fan. The Angels dugout is on this side of the field, this side gets ...

"So Many Problems - Where to Start?"

(Section 135) - -

The Good- Enough legroom to fit a family of 12. The Bad- The seats were super sunny in the early evening. Good luck seeing batting practice or the early innings. The incredibly high wall is impossible to see over unless you stand or are 9 feet tall. Do not sit in the first row here!

"Too close to the foul pole"

(Section 103) - -

If all I cared about was just being close to the field and the left fielder, this seat would have been great! But unfortunately the views are nothing to write home about. The enormous foul pole was staring me right in the face, and divided the field into a left and right half. It was very cool to...
Other Popular Seating Choices
RateYourSeats.com is the best way to search, compare and buy tickets. Select an event to find out why!