Red Wings Shoot Twice & Player Benches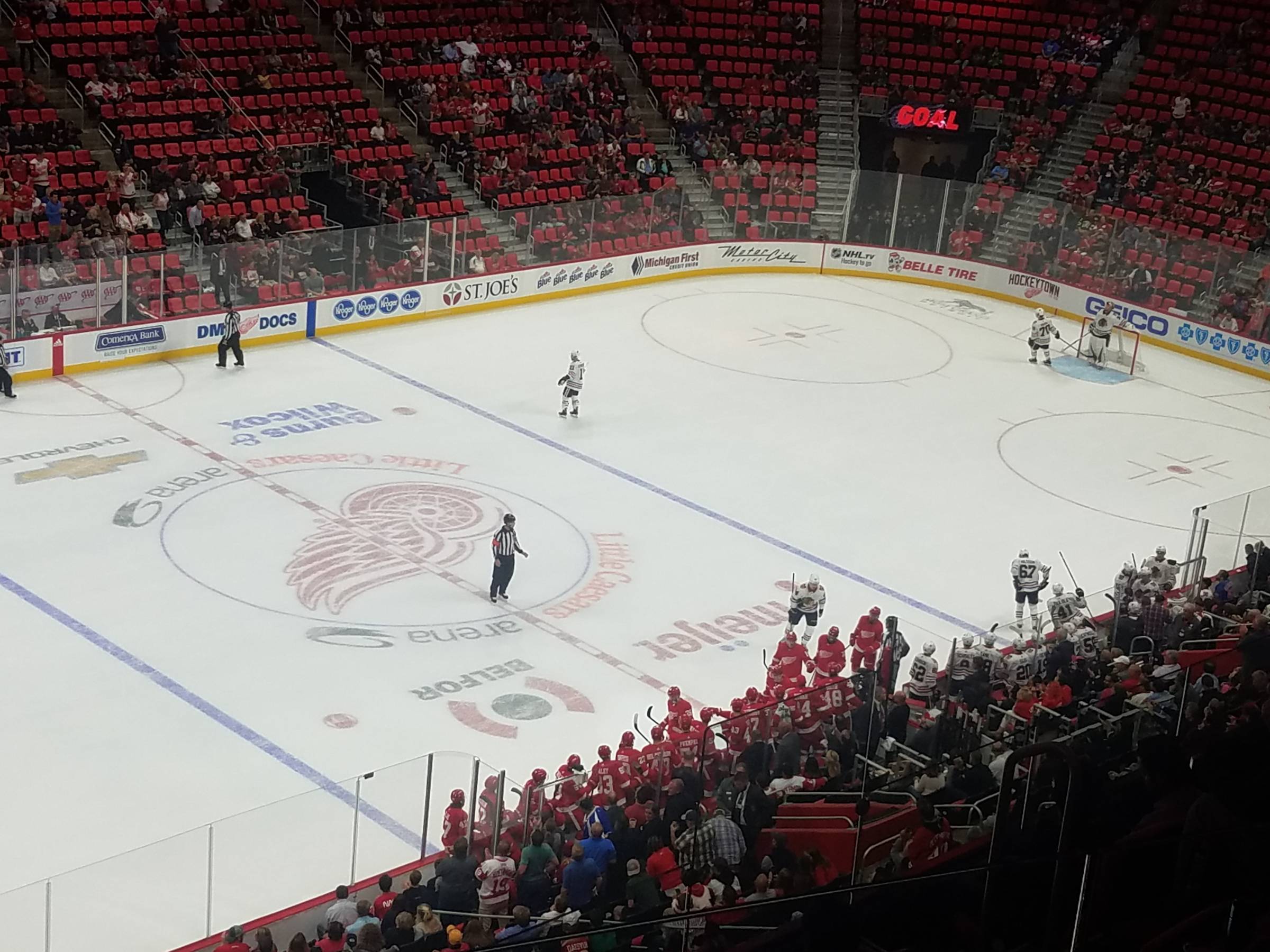 The Red Wings shoot twice towards the net in front of sections 115 and 116. Along with nearby sections, these seats will give you the best views of the Red Wings as they attack in the first and third periods.
Red Wings Bench - The Red Wings players sit in front of Section 123
Visitor Bench - The visiting team sits in front of Section 121
To search tickets in these sections, select an event and apply the filter for player benches or shoot twice.