RV Inn Style Resorts Amphitheater Lawn Seats
Features & Amenities
The lawn at RV Inn Style Resorts Amphitheater can offer a variety of views depending on where you sit. The best part about the lawn is that you get to pick where you sit. The worst part about the lawn is that it is first-come, first-serve, so the centered and bettered views tend to fill up faster.
Notes for Lawn Tickets

There is no shortage of views to the stage. If you are someone who just wants to be there for the show, you will see just fine from the top.
Poles are minimal, leaving most views clear. Large video screens also allow for concert goers to follow the musicians.
The venue does allow small lawn chairs as long as they do not sit high off the ground. If you forgot yours, the very top of the lawn is a large wall to sit up against as well. Blankets are recommended as the lawn could be wet from keeping it watered or previous rain.
ADA Lawn

The ADA lawn section is an accessible lawn area.
Note: These seats are highlighted on the map
Interactive Seating Chart
Lawn Seats Seating Chart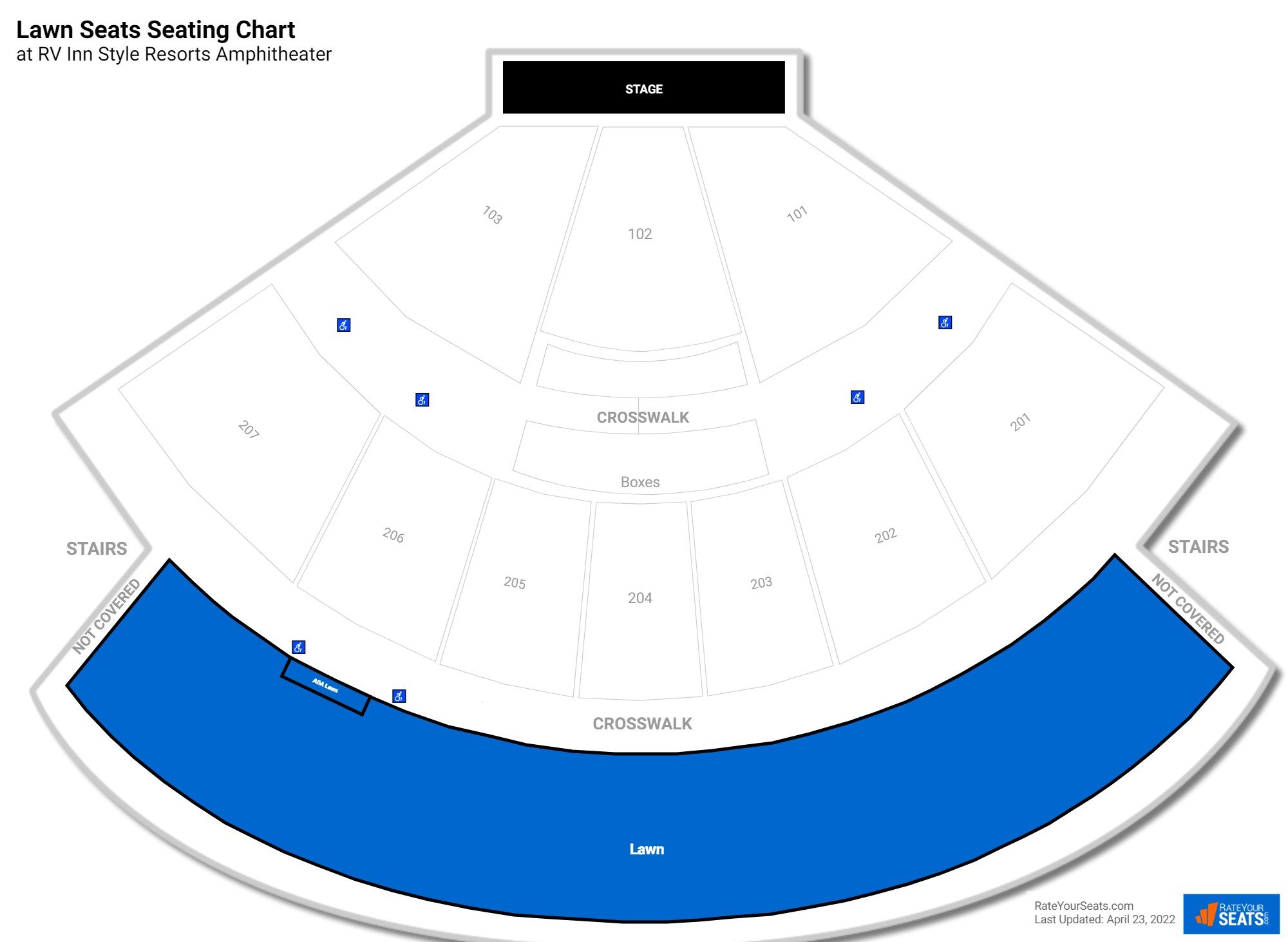 More Seating at RV Inn Style Resorts Amphitheater